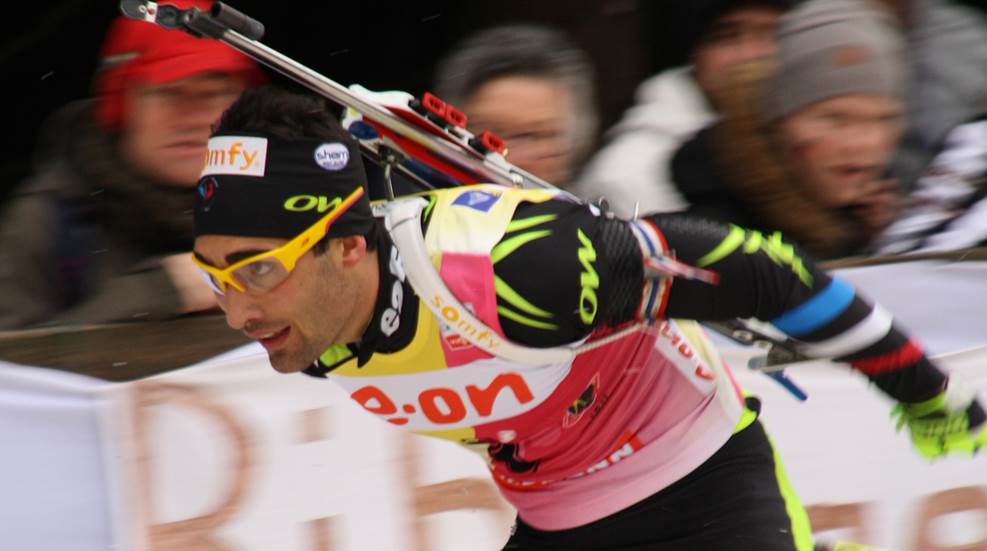 Fourcade is the first athlete to win three golds at the PyeongChang Games and is now the greatest French Olympic medalist of all time

French biathlete retains Men's biathlon 12.5 km pursuit title with impressive performance missing only one of 20 targets. Martin Fourcade won 12 seconds ahead of silver medalist Sebastian Samuelsson of Sweden, and 15.1 seconds ahead of bronze winner Benedikt Doll of Germany

Martin Fourcade and Johannes Thingnes Bø have a friendly rivalry and will be competing in Pyeongchang for medals. Fourcade has been called the "Michael Jordan of biathlon"