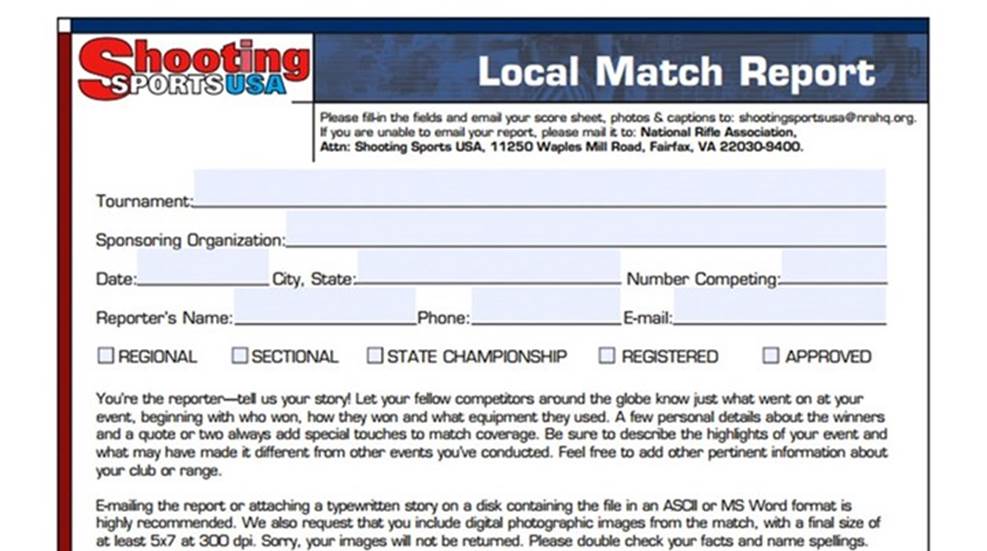 "Where's my report? Why did it take so long?" These tips will help make sure your local match receives maximum publicity via Shooting Sports USA.

Share results of your local matches through your submitted score sheets.

You can download the PDF version of the Reporter's Worksheet here. The form serves as a standardized layout, and is helpful as a checklist for often-missed items, such as home towns and club names.