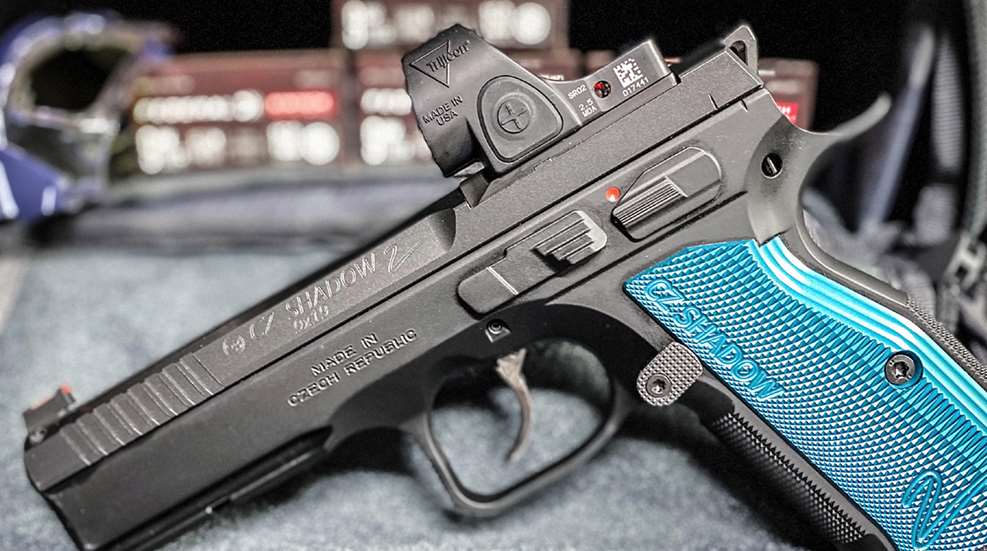 The SRO boasts a large round window that provides a significant increase in vertical view over the Trijicon RMR. Perfect for carry optics!

Trijicon's newest reflex sight offers the same rugged performance as the venerable RMR, but with a much bigger view of the world.

An order of magnitude bigger than the RMR but with the same footprint, the Trijicon SRO red dot is specifically designed for pistols and optimized for competitive shooting.