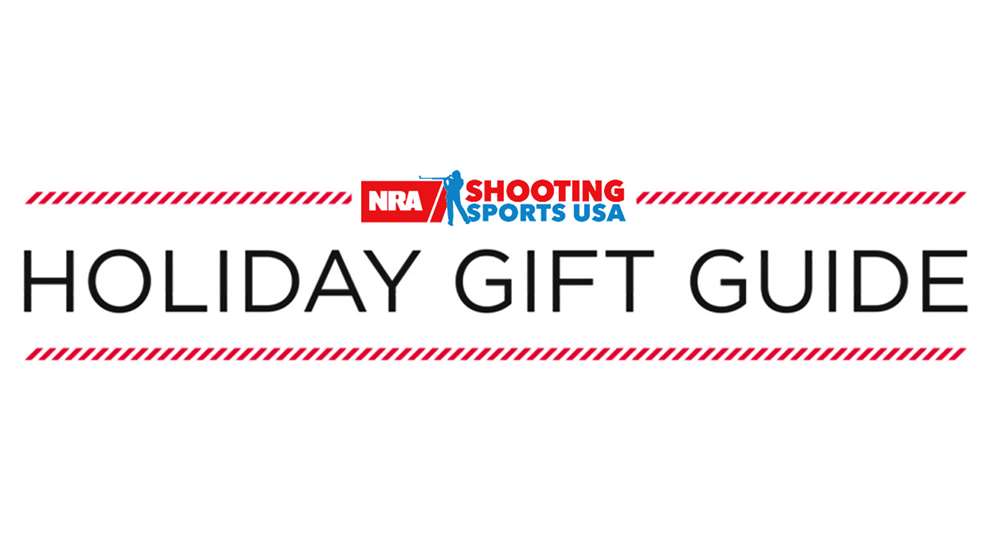 Now that we are less than a week away from Thanksgiving, it's crunch time if you haven't already started holiday-gift shopping yet. In particular, all the gifts that you want to buy for your friends and family that are competitive shooters. Never fear, we've done the heavy lifting for you.

This year's round-up includes 27 recommendations across six categories that fit every holiday-gift budget. This is Shooting Sports USA, so naturally we included the best rifles, pistols, optics and other competitive shooting accessories that your loved one didn't know they needed but soon won't be able to live without.


---

Ammunition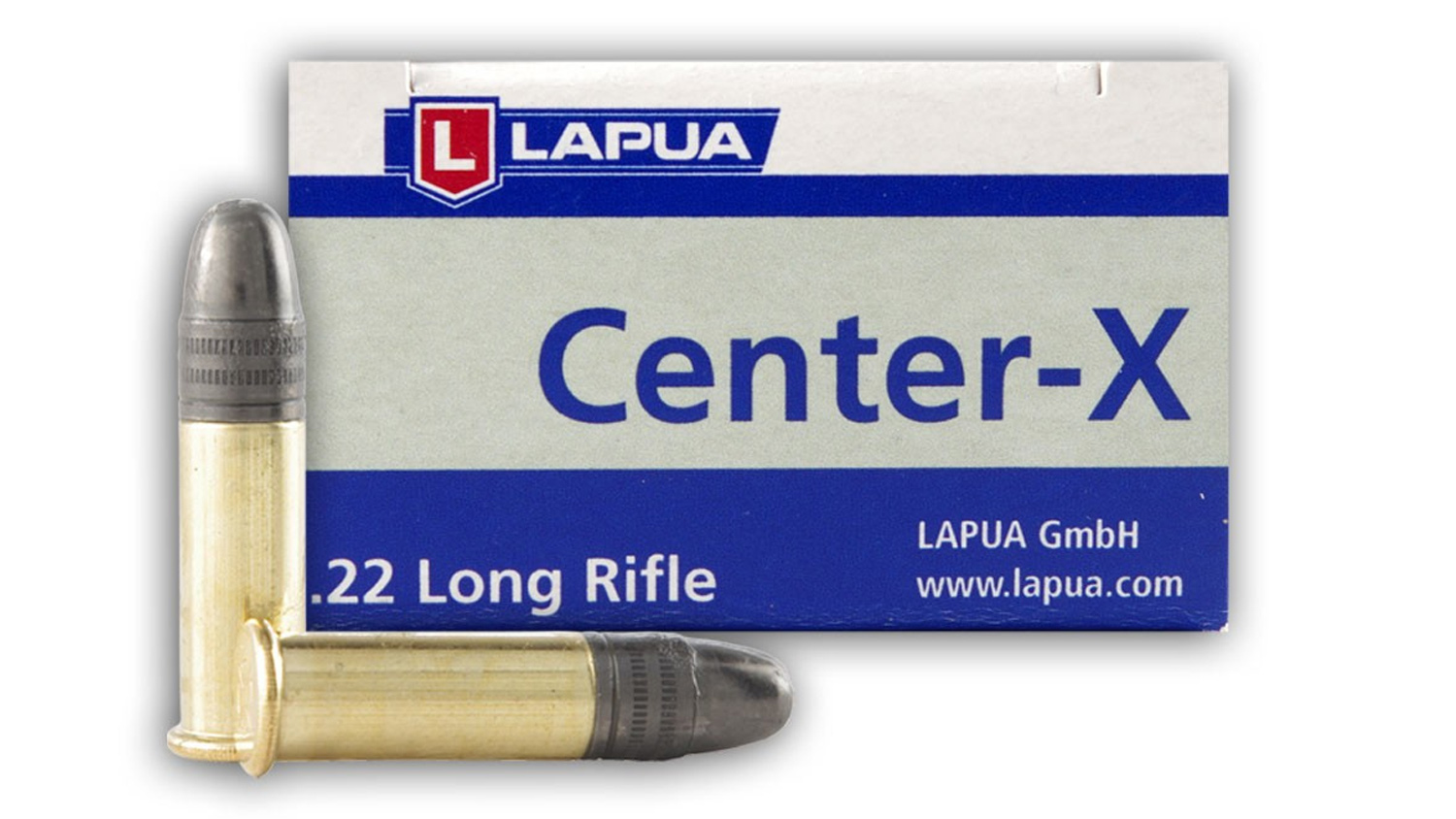 Revered by precision rimfire shooters and smallbore competitors alike, Lapua Center-X .22 LR ammo is well-known for its extreme accuracy. Designed and manufactured with attention to detail for precise-firing rounds, Center-X been the rimfire round of choice for shooters not only for Olympic competition shooting—but also at numerous ISSF championships in multiple disciplines, benchrest, biathlon and even for prone competition. $12.50 per 50-round box, Lapua.com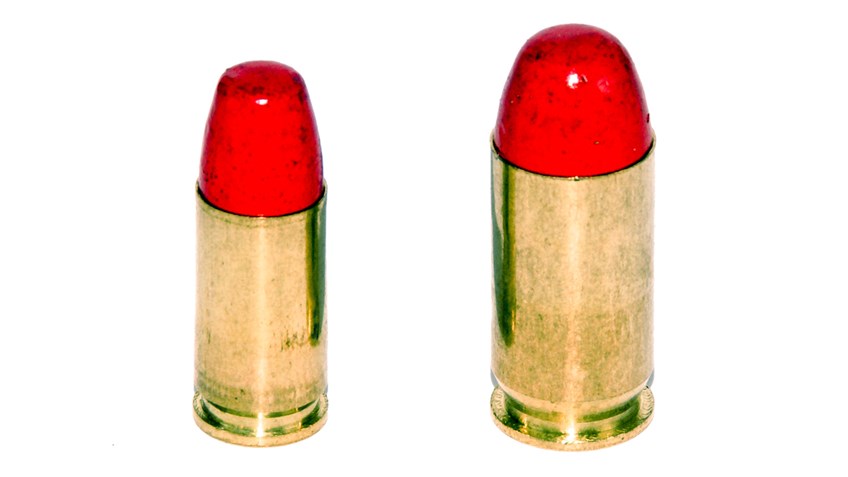 Federal Syntech Action Pistol ammo is the official ammo of the United States Practical Shooting Association, and for good reason—Federal engineers and USPSA officials worked together to produce a low-recoil bullet with Total Synthetic Jacket polymer bullet technology optimized to meet stringent power factor rules. The polymer coating (much more like a plating) greatly reduces barrel fouling. With this reliable, factory-loaded, high performance action shooting ammo, the competitive shooter in your life can spend more time training—instead of loading ammo or extra time cleaning guns. Federal Syntech Action Pistol is available in 9mm, .40 S&W and .45 Auto. $14-$22 per 50-round box depending on caliber, FederalPremium.com

Browning Ammunition's BXD Upland Shotshells are the perfect choice for the wingshooter in your life seeking some extra juice from their shotgun ammo. These high-velocity shells have added oomph in the form of extra velocity, and they also use nickel-plated shot that helps to reduce shot deformation. All of this means higher penetration downrange and tighter shot patterns. Every hunter wants to get as much distance as possible from their ammo, even upland hunters, so if you have one in your life be sure their stockings are stuffed with a few boxes of BXD Upland shells. Available in 12-gauge and 20-gauge. $18-$23 per 25-shell box, BrowningAmmo.com


---

Pistols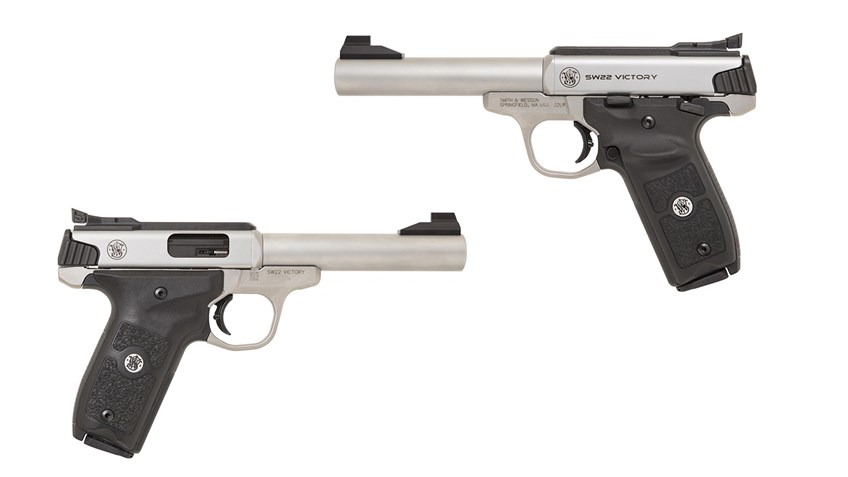 The Smith & Wesson SW22 Target Model Victory is one of the most popular rimfire target pistols released this year, and the reason is quite clear after you handle one: it's really easy to take down for cleaning and it functions reliably—all with extremely attractive pricing. It's versatile enough for use for in several rimfire sports, with the operating action a single action blow back type that uses an internal hammer instead of a striker, as well as a magazine safety. There's also a 5.5-inch bull barrel; a top plate that can be swapped out for mounting either iron or optical sights, and a match trigger. It's also quite the bargain as a sub-$500 option for rimfire shooters seeking a target pistol. $429, Smith-Wesson.com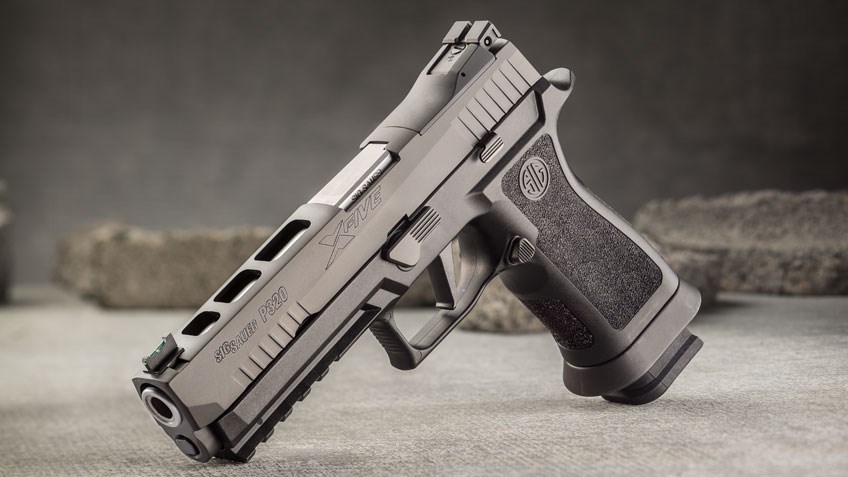 The SIG Sauer P320 X5 makes a great gift for action shooters, as a matter of fact it was among the top seven choices for shooters that competed at last year's USPSA Production Nationals. And can you blame them? Chock full of features that action shooters will appreciate, this compete-straight-out-of-the-box factory pistol sports a carbon steel bull barrel, detachable mag well, lightened slide and also the sight radius has been increased .2 inches over the standard P320 pistol. Four 21-round steel magazines and a Dawson Precision fiber optic front sight are also included standard. $1,005, SIGSauer.com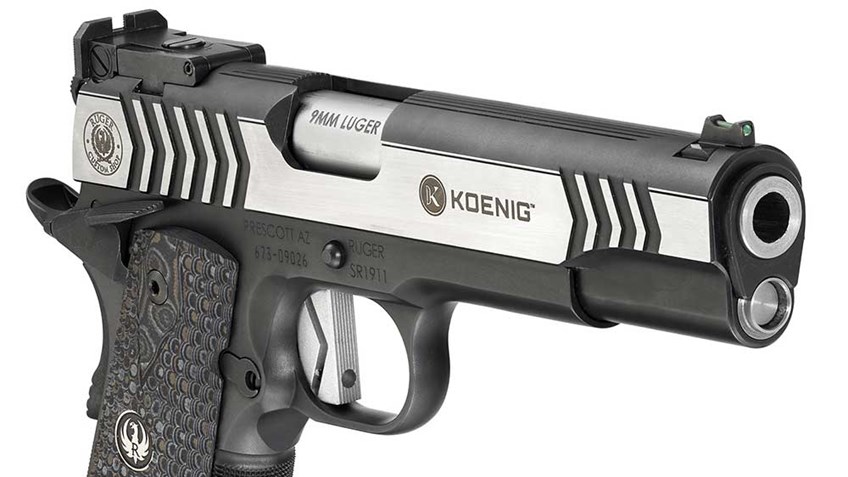 The Ruger Custom Shop Koenig SR1911 is an ideal pistol for competitive shooting in disciplines like IDPA, IPSC, USPSA, Bianchi Cup, Pro Am and Steel Challenge. Designed in conjunction with 18-time NRA Bianchi Cup Champion Doug Koenig, the new captain of Team Ruger, this SR1911 features the precision-machined Koenig Shooting Sports low-mass hammer and competition sear. Combined with the custom flat-faced trigger shoe, precision-machined disconnector and hand-tuned sear spring, shooters can expect a match-grade, crisp and clean break with every pull of the trigger. The competition-grade barrel features a polished feed ramp, fitted barrel lug, target crown and 1:16-inch slow twist that's intended to increase accuracy with lightweight match bullets. $2,499, Ruger.com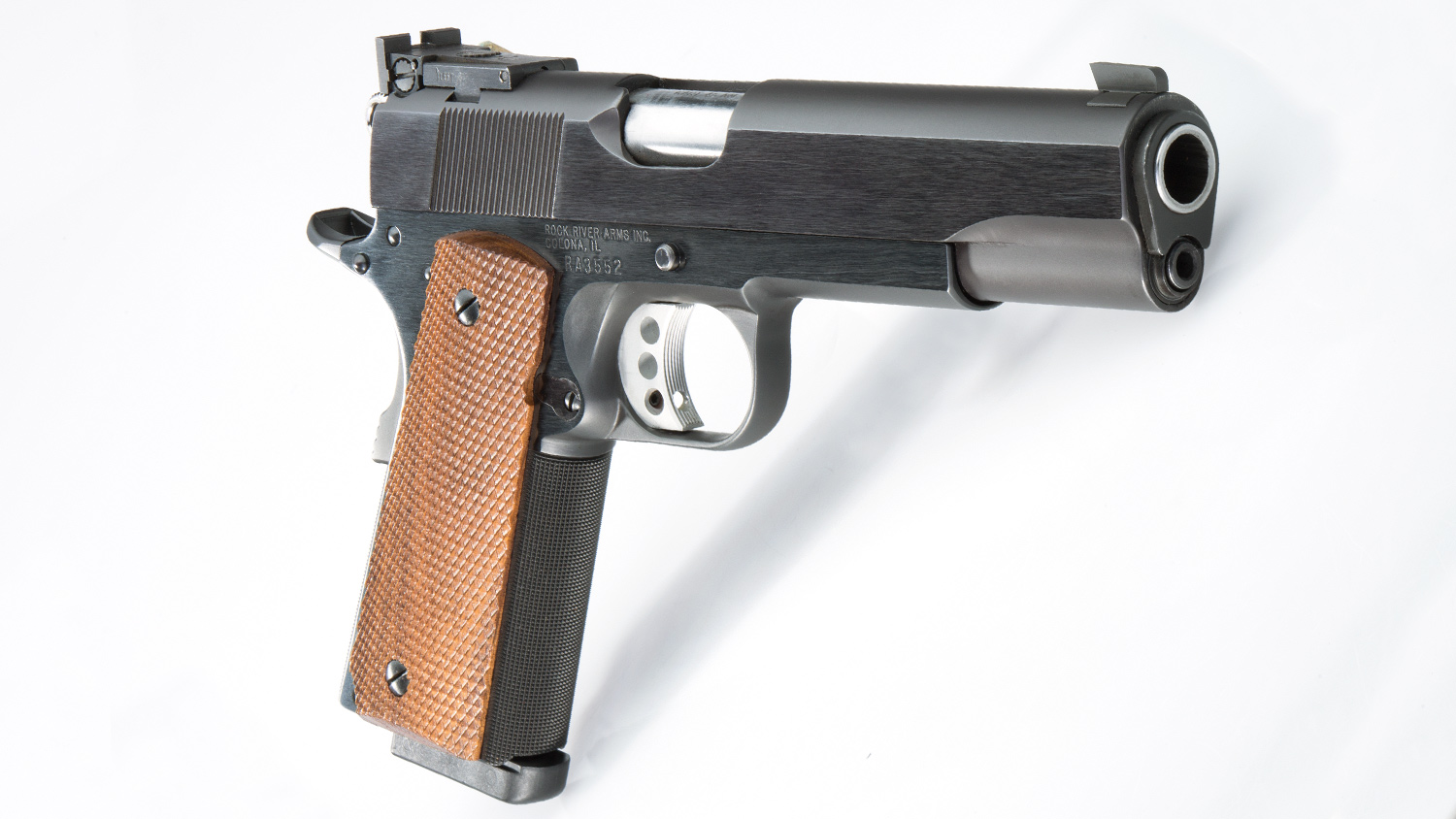 Rock River's 1911A1 NM Hardball .45 ACP is a fine choice as a holiday gift for bullseye pistol shooters, or any 1911 lovers for that matter. A simple, yet elegant precision pistol, it has walnut grips and a 5-inch match barrel that represent the design element of combining beauty and function in a match-grade firearm. Loaded with features bullseye pistol shooters love; like a speed trigger, polished feed ramp and polished extractor, David Herman summed the 1911Al NM Hardball up best in his review, "… the NM Hardball is the quintessential slab side, from the thumb safety to the beavertail." A heavy gun that's meant for competition, coming in at a hefty 39.15 ounces that helps to absorb recoil, this pistol is guaranteed to shoot sub 3-inch groups at 50 yards with 230-grain Match Ball ammo from the factory. $2,600, RockRiverArms.com


---
Rifles and Carbines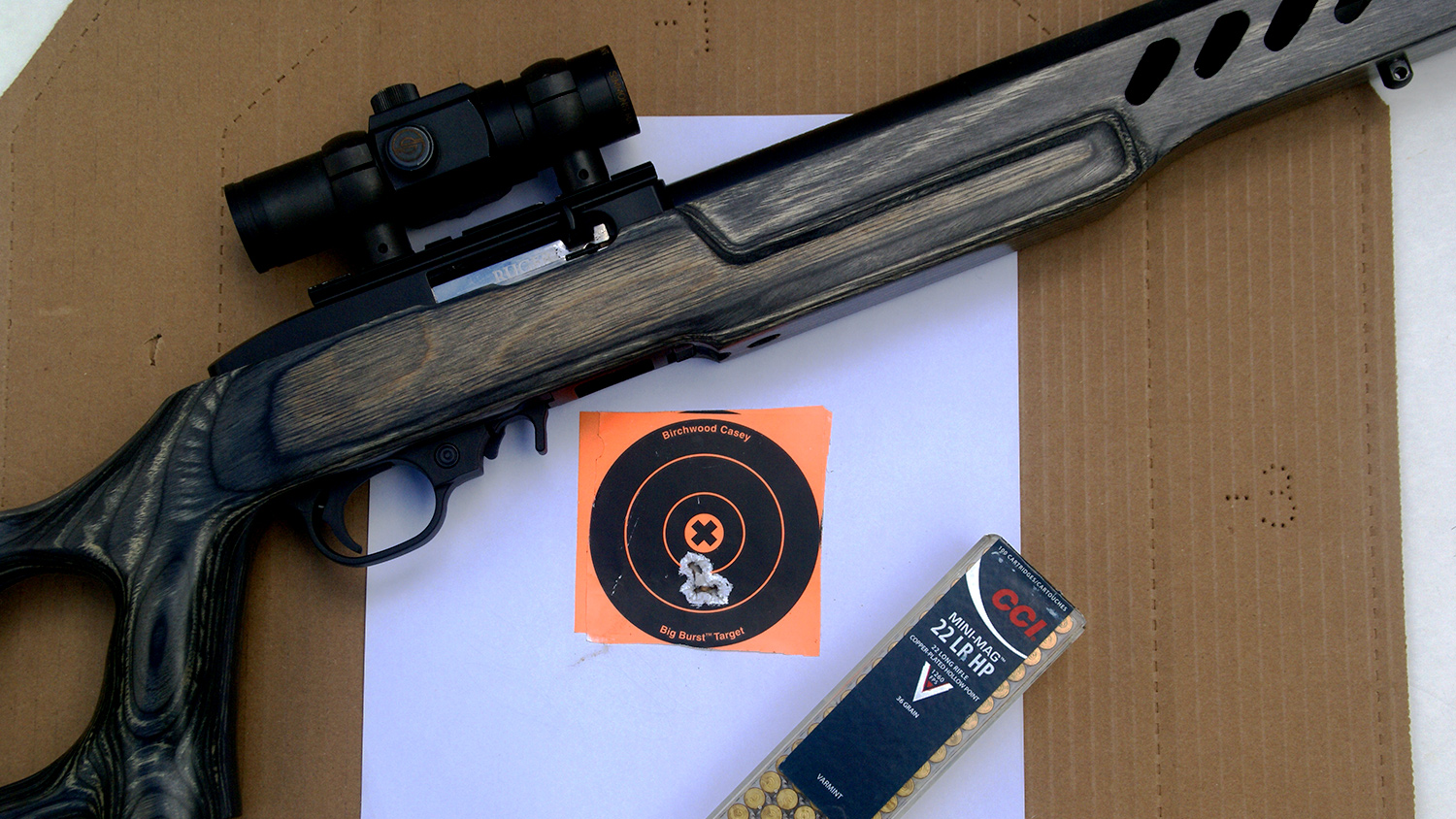 For top-notch rimfire rifle performance, look no further. The Ruger 10/22 Target Lite is a beast of a .22 LR gun that will please any shooter that's lucky enough to unwrap one as a gift. Built on Ruger's well-regarded 10/22 platform, the Target Lite includes popular upgrades usually procured as aftermarket parts, with an attractive price tag to boot. There's features that Steel Challenge and rimfire shooters alike will find useful, such as the 16.13-inch threaded barrel, adjustable laminate thumbhole stock that mirrors several popular aftermarket ones, 3-pound BX trigger and available separately—a Picatinny rail mount. There's no iron sights, but it does include a combination Weaver and Tip-Off mount base plate that screws to the top of the receiver. $649, Ruger.com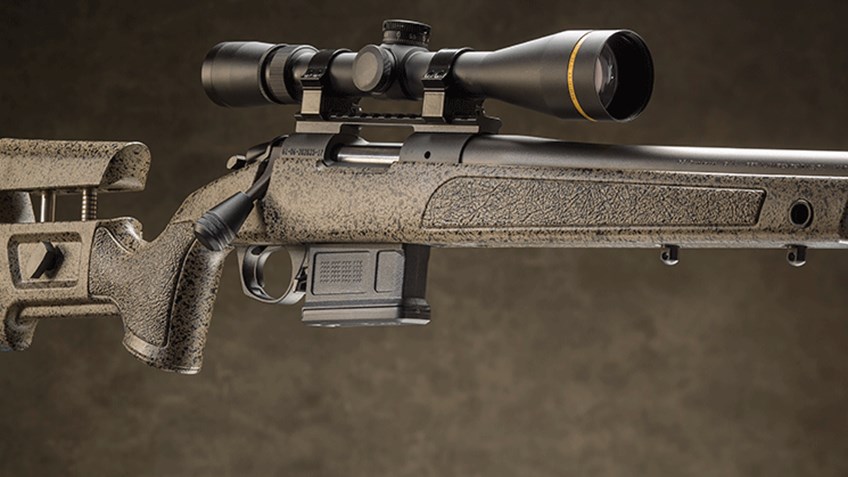 No doubt about it, people love the 6.5 Creedmoor cartridge when they're truly looking to go the distance, without the recoil. The Bergara B-14 HMR 6.5 Creedmoor is a great option as a gift for somebody who's looking for a precision rifle to shoot this popular long range cartridge. Of course, it includes a 22-inch, free-floating Bergara barrel, which are highly regarded for their high-quality; and a mini-chassis stock that has a spacer to adjust the LOP and an adjustable cheekpiece. In his review, Dick Jones said of the stock, "[The] design is reminiscent of the McMillan prone stocks that [are popular with long range shooters]." All of these features will make for a great long range shooting experience straight out of the box—and a very happy face at unwrapping time. Starts at $1,150, BergaraUSA.com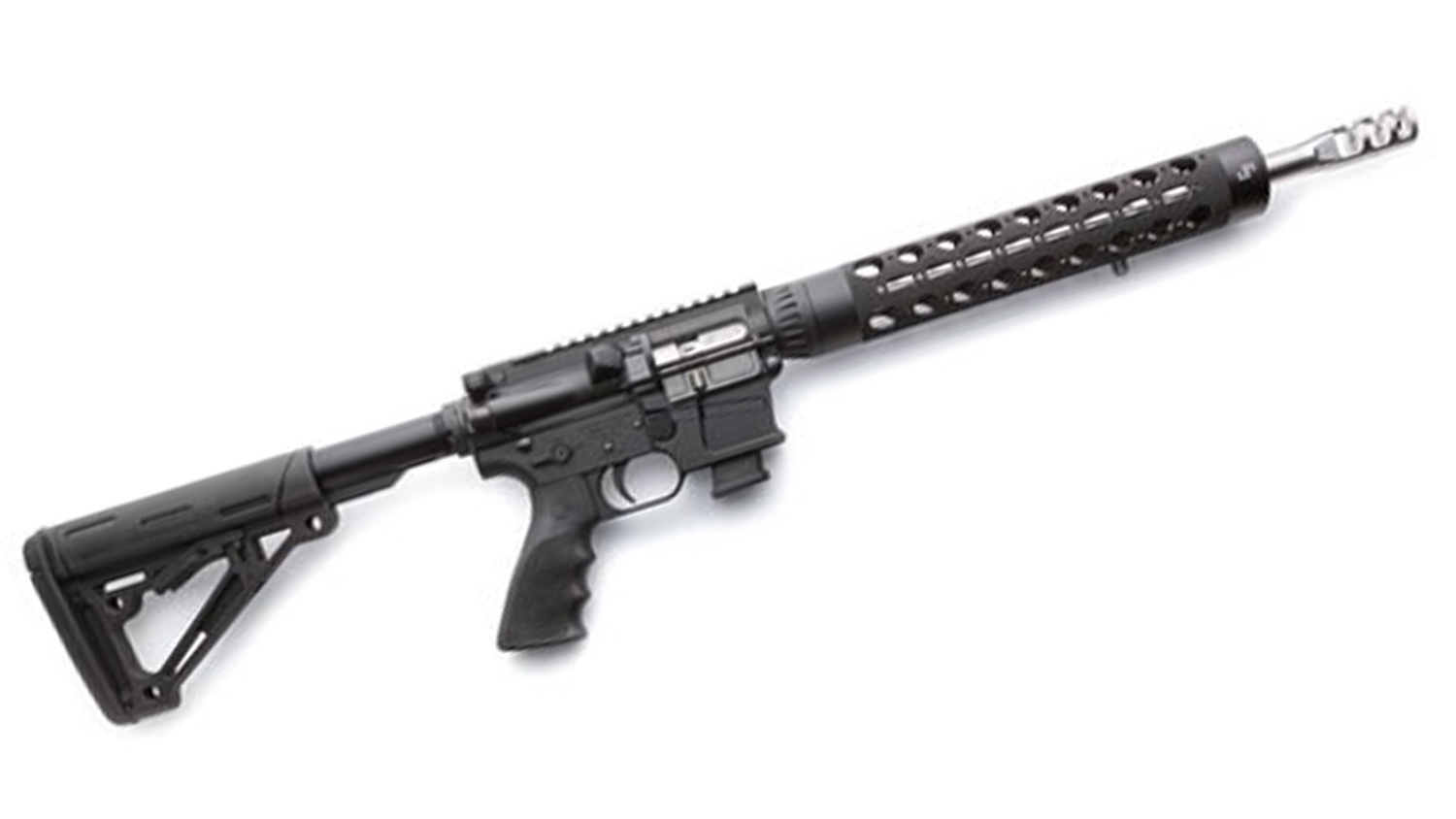 The top choice for shooters at the 2017 USPSA Pistol Caliber Carbine Nationals, the JP Enterprises GMR-15 9mm carbine is far and away the most popular option for action shooters who are serious about PCC competition. The company bills it as having, "3 MOA accuracy from a pistol cartridge usable out to 100 yards." A flared magwell will make reloads on the move easier, while the thermal dissipater helps cool down the rifle barrel when things heat up. There's a rail for mounting optics, or anything you want for that matter, as well as an ambidextrous safety. There's also a dual-charging upper upgrade available for $600 that transforms this already amazing carbine into a recoil eating, A zone-seeking machine. The GMR-15 uses standard Glock G17 magazines. $1,699, JPRifles.com


---
Optics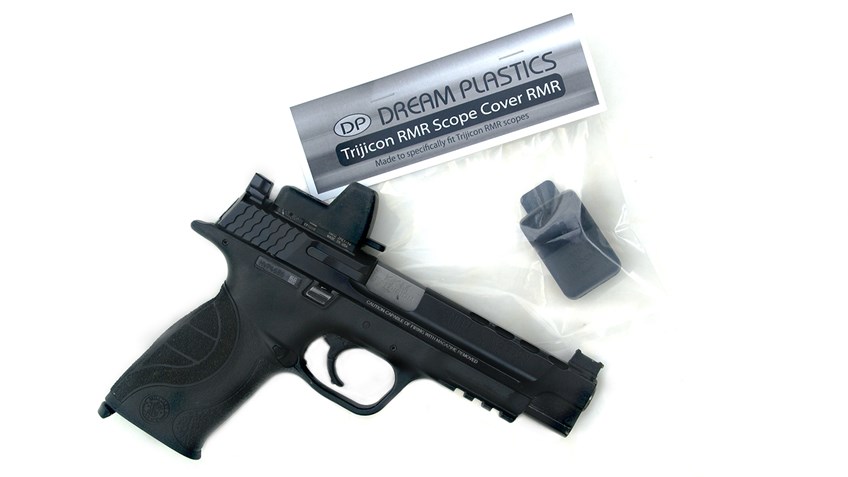 Does the action shooter in your life use a red dot sight? Chances are good that a protective cover didn't come with it. Red dots at matches can receive serious punishment in the form of range debris and "splatter," even when the gun they are mounted on is holstered. So, they might be interested in receiving one of these molded neoprene Slip-on Sight Covers from Dream Plastics as a gift. Field Editor Chris Christian loves the one he uses for his Trijicon RMR. Heed the sage advice that Christian offers in his review, "A proper scope cover is more than a luxury." $10 for a 2-pack, DreamPlastics.com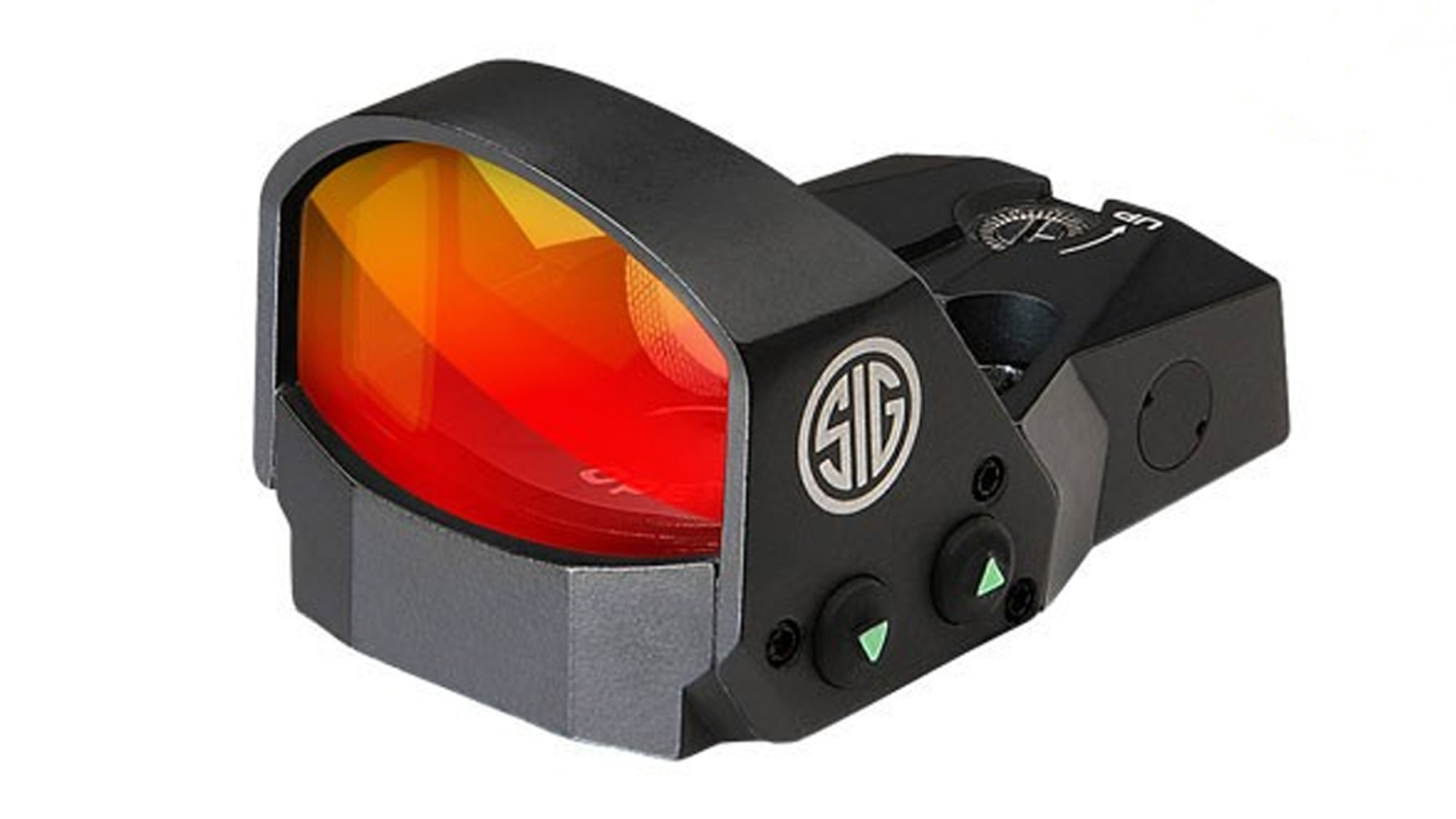 Nine percent of shooters at the 2017 USPSA Carry Optics Nationals stated they used the SIG Sauer Romeo1 reflex sight, placing it among the top five red dots used at the match. A mini reflex red dot, the Romeo1 sports a molded-glass aspherical lens that includes a special coating to keep the image bright and crisp, and also has multiple brightness settings. CNC-machined from magnesium, it can be mounted on both Picatinny and KeyMod rails. Motion-activated, the Romeo1 is powered by a single CR1632 battery, which is replaced from the top. SIG says the sight has been tested to maintain zero at 10,000 rounds of 230-grain .45 ACP. $360, SIGSauer.com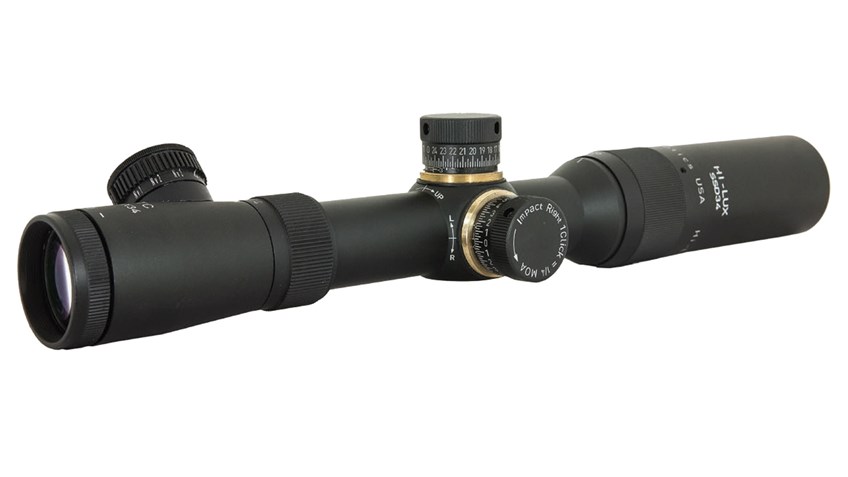 The Hi-Lux XTC1-4x34 mm scope was designed specifically for high power rifle competition, after the 2016 NRA rule change allowing optics for service rifle competition. What makes it stand out is the illuminated cross-and-horseshoe reticle, which presents an effective sight picture for high power shooting. The 1-4x variable magnification is adjusted by a ring knob in front of the ocular lens. In his review, Field Editor Art Merrill tested the elevation adjustment clicks, finding that, "The elevation knob moved 1,266 clicks from full left to full right … 158.25 MOA up and 158.25 MOA down, with optical center at 633 clicks from full up or down." $475, Hi-LuxOptics.com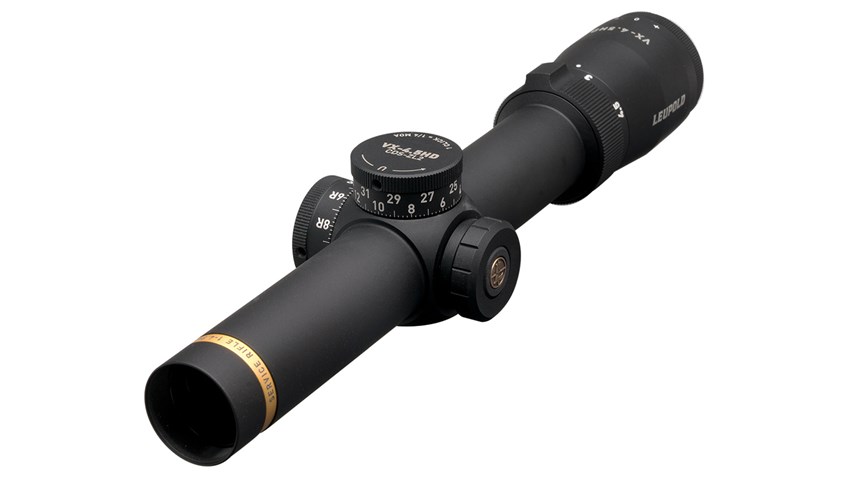 Another high power rifle-specific optic, the Leupold VX-4.5HD 1-4.5x24 mm Service Rifle scope pairs the company's legendary reputation for rugged scopes and high optical clarity with features that high power rifle shooters will love for competition. Built with a 30 mm main tube and 1-4.5x variable magnification, there's two illuminated reticle options that are optimized for service rifle competitors. For a crisp image from edge-to-edge, Leupold wisely included their premium HD glass, and also features to help eliminate washed-out images in direct sunlight. Be on the lookout for an upcoming review of the VX-4.5HD in SSUSA. Starts at $1,400, Leupold.com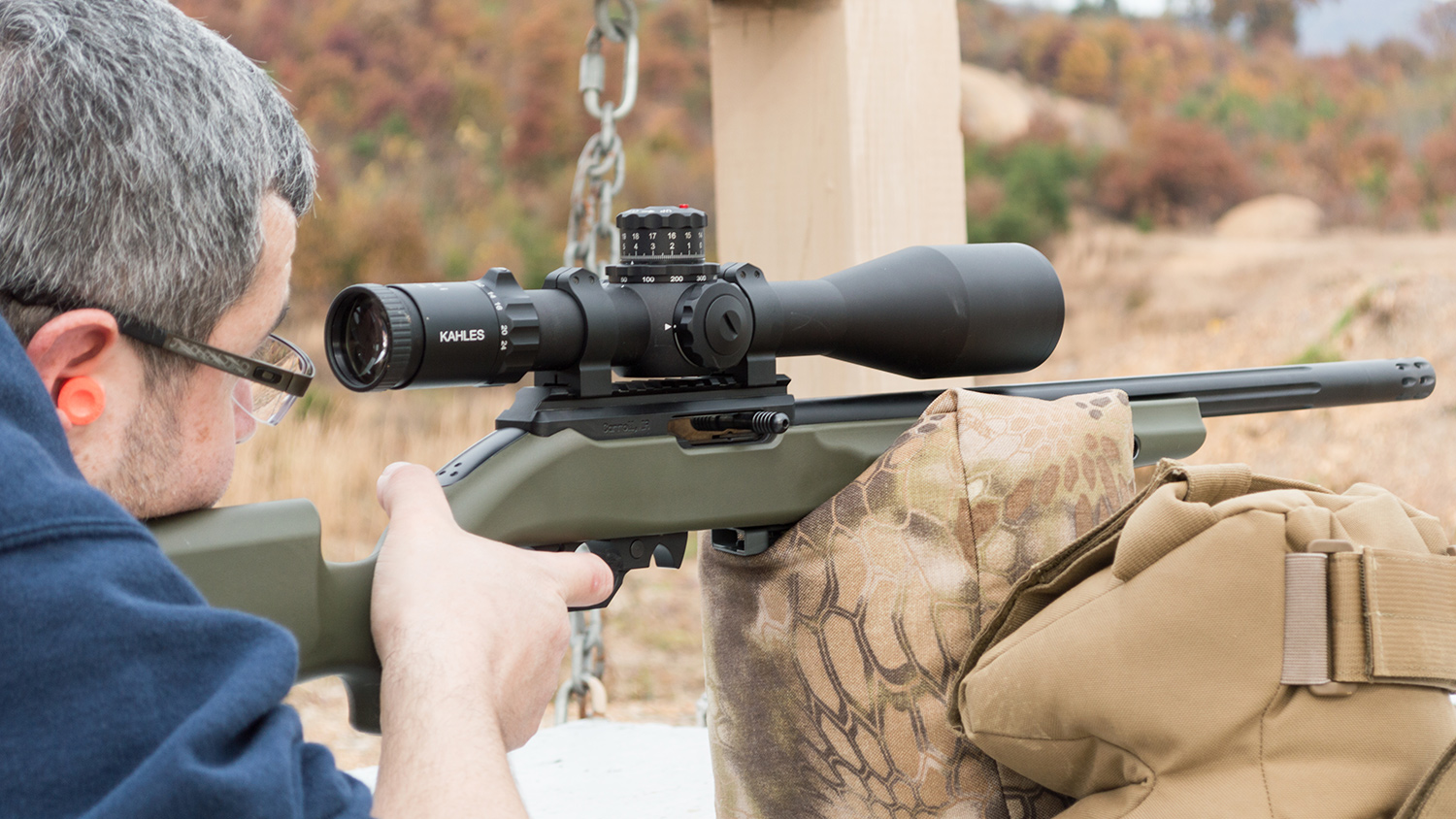 Kahles optics are the pinnacle of precision long range riflescopes, and the Kahles K624i 6-24x56 mm is no exception. Although not exactly for the budget-minded, it is the holiday season and sometimes the best gift will put a dent in your wallet. Our favorite feature on the K624i is the parallax adjustment knob that's smartly placed below the elevation turret, which makes it easy to adjust with either hand, which means your shooting position does not have to be compromised when engaging multiple targets. Another Kahles riflescope to consider is the recently introduced K525i 5-25x56 mm, another 56 mm objective lens optic that is quite simply, the best precision long range riflescope released in 2019. The first focal plane reticle K525i includes Kahles' patented twist guard windage system, and also has the parallax adjustment under the elevation turret. Both optics are serious tools for precision long range competitors, with the pricing to match. $3,332 for the K624i, $3,666 for the K525i; Kahles.at/us



---
Shooting gear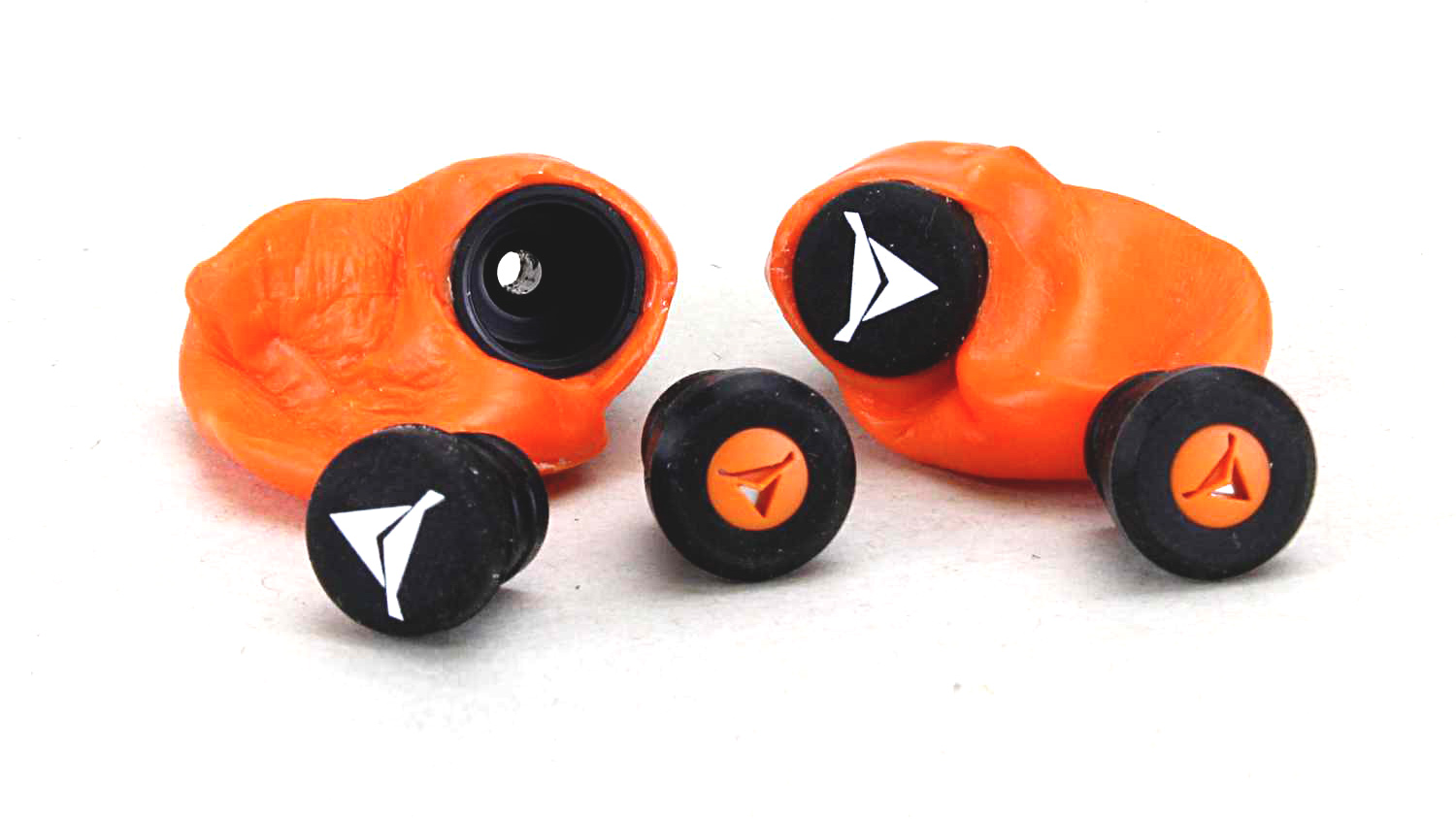 If you know someone in need of custom ear protection but don't want to bust your holiday gift budget on them, Decibullz Custom Molded Ear Plugs may fit the bill. These DIY ear plugs are designed to be custom molded to the contours of your ears with some hot water and the aid of a mirror. Since they come with percussive filters, they don't need batteries. If you don't know what a percussive filter is (I didn't either), Field Editor Art Merrill described them best in his review, "Think of the Decibullz percussive filter as a valve that stays open until a loud noise such as a gunshot strikes it, whereupon it slams shut." Best of all, you can purchase the Decibullz without the percussive filter, so you can still hear commands and other range chatter. $26 without the percussive filters, $75 with them; Decibullz.com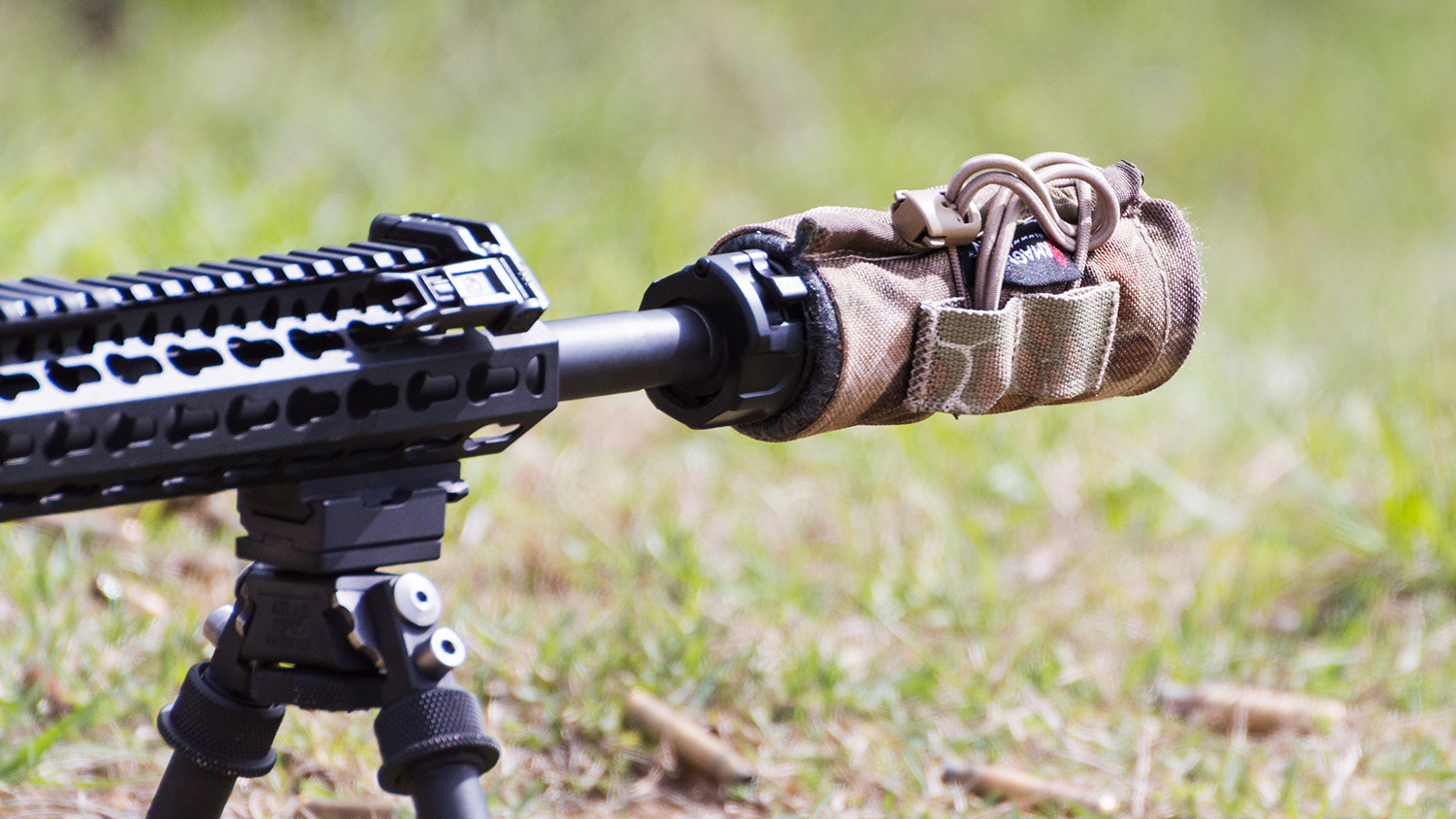 Do you have a mirage problem when shooting your suppressed rifle? Well, an Armageddon Gear Suppressor Cover can help you with that, giving you the ability to identify and engage your targets with ease. Armageddon went to great pains to design these covers in a way where they will stay in place, even when on the move. They're also cord-adjustable for that perfect fit. The scope covers will work on both bolt-action and semi-automatic rifles, but there's a small caveat worth noting—any kind of rapid or sustained 5.56 mm firing may cause the cover to fail. Fortunately, Armageddon also makes a special Hi-Temperature model that is slightly more bulky, and a bit more expensive than the standard suppressor cover. $69.95, ArmageddonGear.com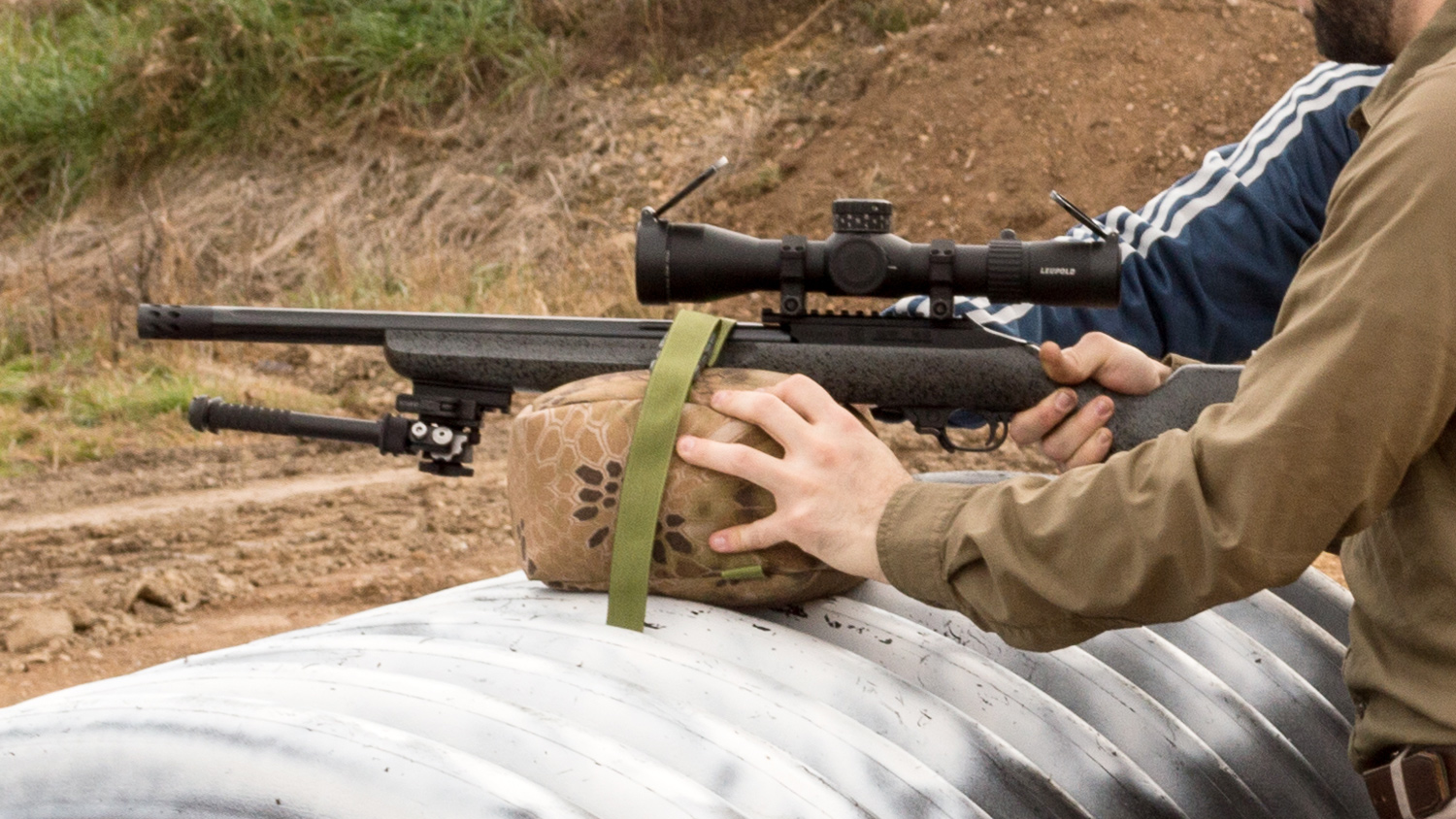 Phoenix Shooting Bags provide a versatile gun rest system for any type of precision rifle shooting. Designed for use in the field, all of the bags in their line-up are useful for PRS shooters, but especially so is the Medium Ridge Runner—which is an effective blend of light weight (less than a pound at 14.8 ounces) and robust construction. It's loosely packed, so you can seat it easily on an irregularly-shaped obstacle like those commonly seen at precision shooting matches, and it's not terribly overfilled like other bags. All of these features allow for the creation of a custom contour for your preferred shooting position. $84, PhoenixShootingBags.com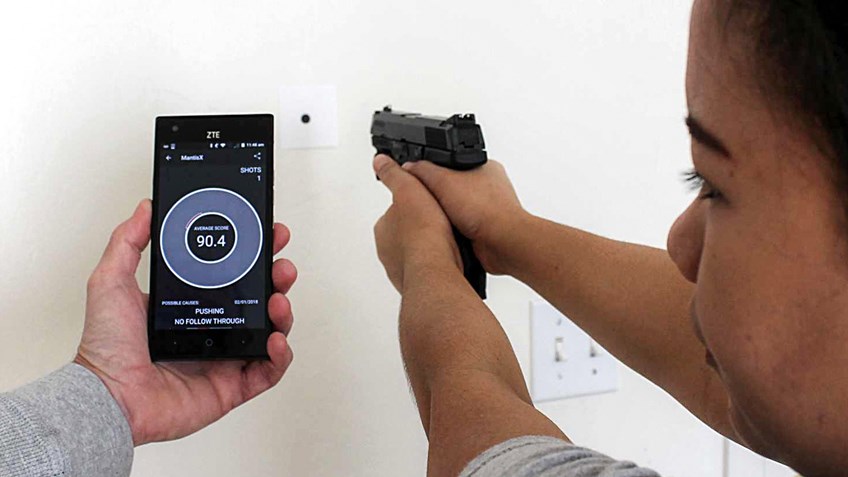 The Mantis X Shooting Performance System allows your smartphone to double as a handgun instructor. Consisting of a unit that attaches to the bottom rail of your gun, the Mantis X connects to your smartphone via Bluetooth, where a dedicated app will display shot placement via a circular plot. Mantis X can be used for both dry fire and live fire, and the unit isn't much bigger than most popular laser sights. While no replacement for an actual human instructor, this is a highly useful tool for beginners to improve their performance in precision pistol, or even action shooting. Bottom line: this can make it easier to learn how to make every shot count—so you can improve your shooting scores. $149.99, MantisX.com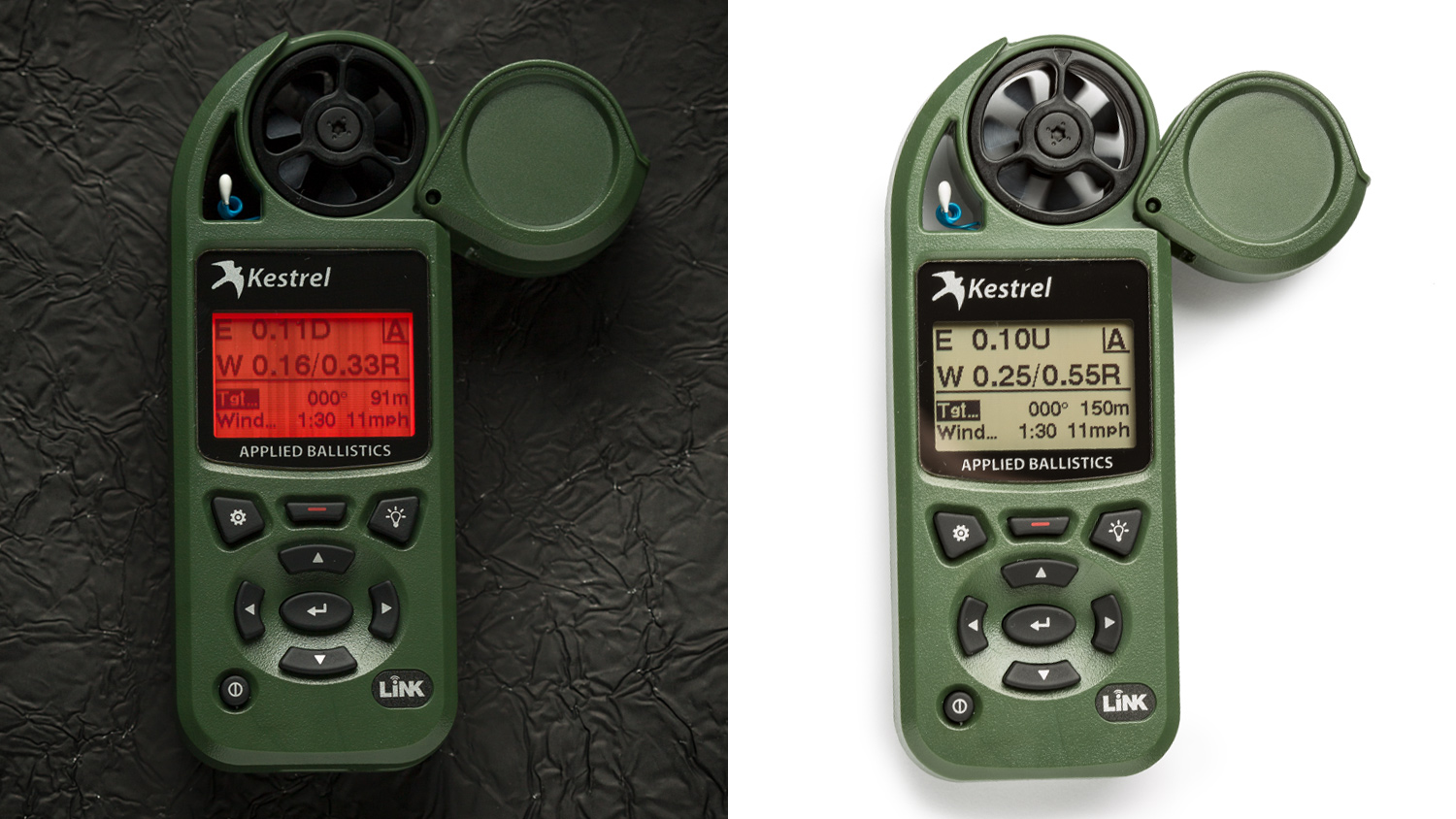 Kestrel weather meters are really handy for precision long range shooting, and the Kestrel 5700 Elite with Applied Ballistics is simply the best available. A combination ballistic computer and weather meter, this groundbreaking piece of tech can prove useful—whether using it for calculating precision trajectories for precision shooting or hunting. Use it to "true" your rifle, rather than relying on DOPE, and you can have perfect data in just a few minutes. The 5700 measures up to 15 environmental parameters and includes both G1 and G7 ballistic coefficients. Integrated Bluetooth connectivity allows you to pair the unit with your smartphone so you don't have to compromise your shooting position to check parameters. $599-699, KestrelMeters.com


---

Clothing and accessories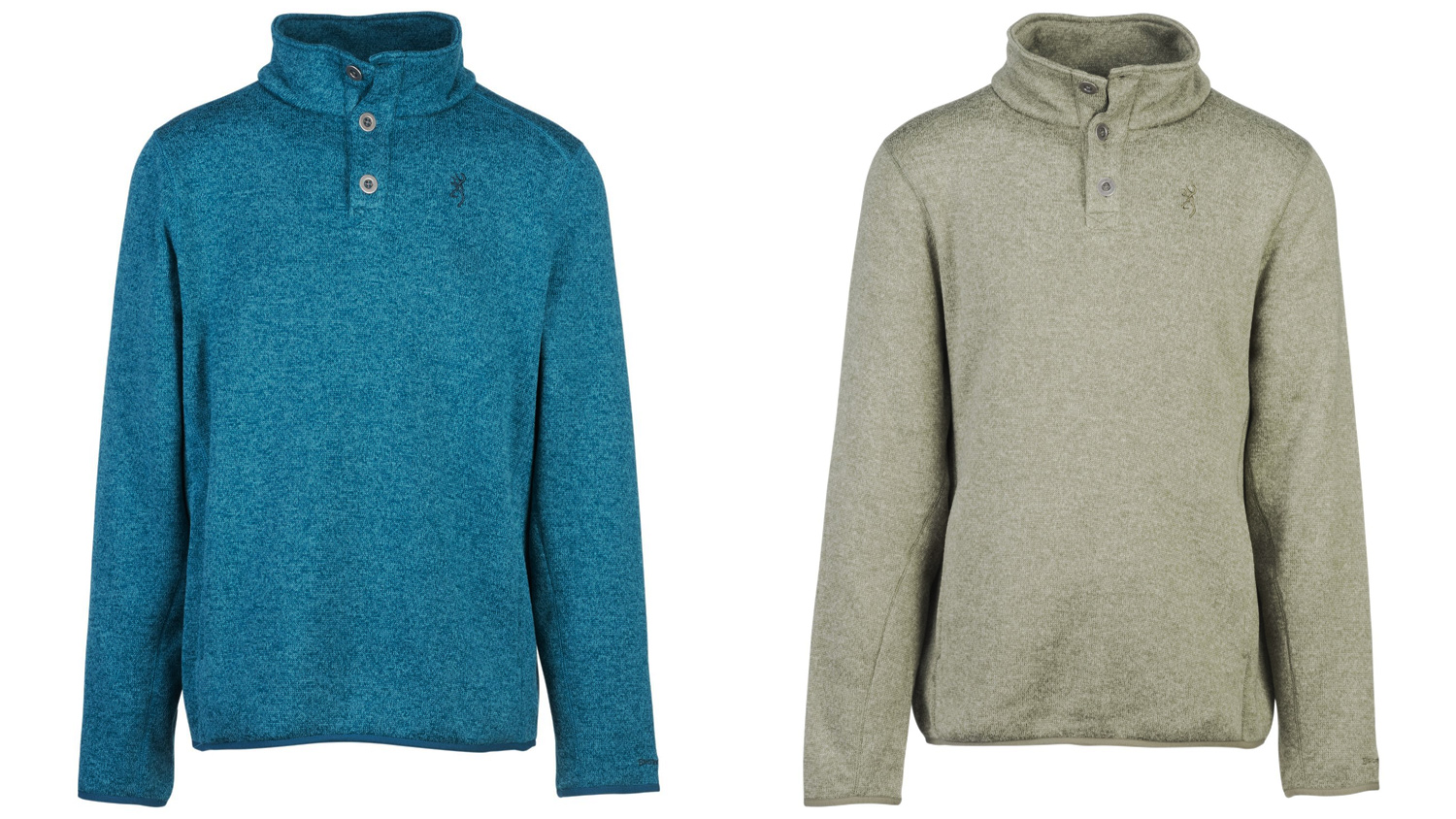 Browning Lifestyle has several clothing options that live up to the company's revered name, and the Gilson Sweater from their Buckmark Collection is intended for when you are coming in from the range or the field to unwind after a long day of action. Made from 100 percent polyester, this sweater also works great when you're outdoors and you need an "in-between" layer that's not quite an "outer" layer but still provides a great deal of warmth. The button-front closure wisely avoids the usual zipper route on a sweater of this type, and the embroidered Buckmark logo unmistakably identifies it a Browning. Additionally, the front pockets prove useful for warming your hands on a cold day. $59.99, BrowningLifestyle.com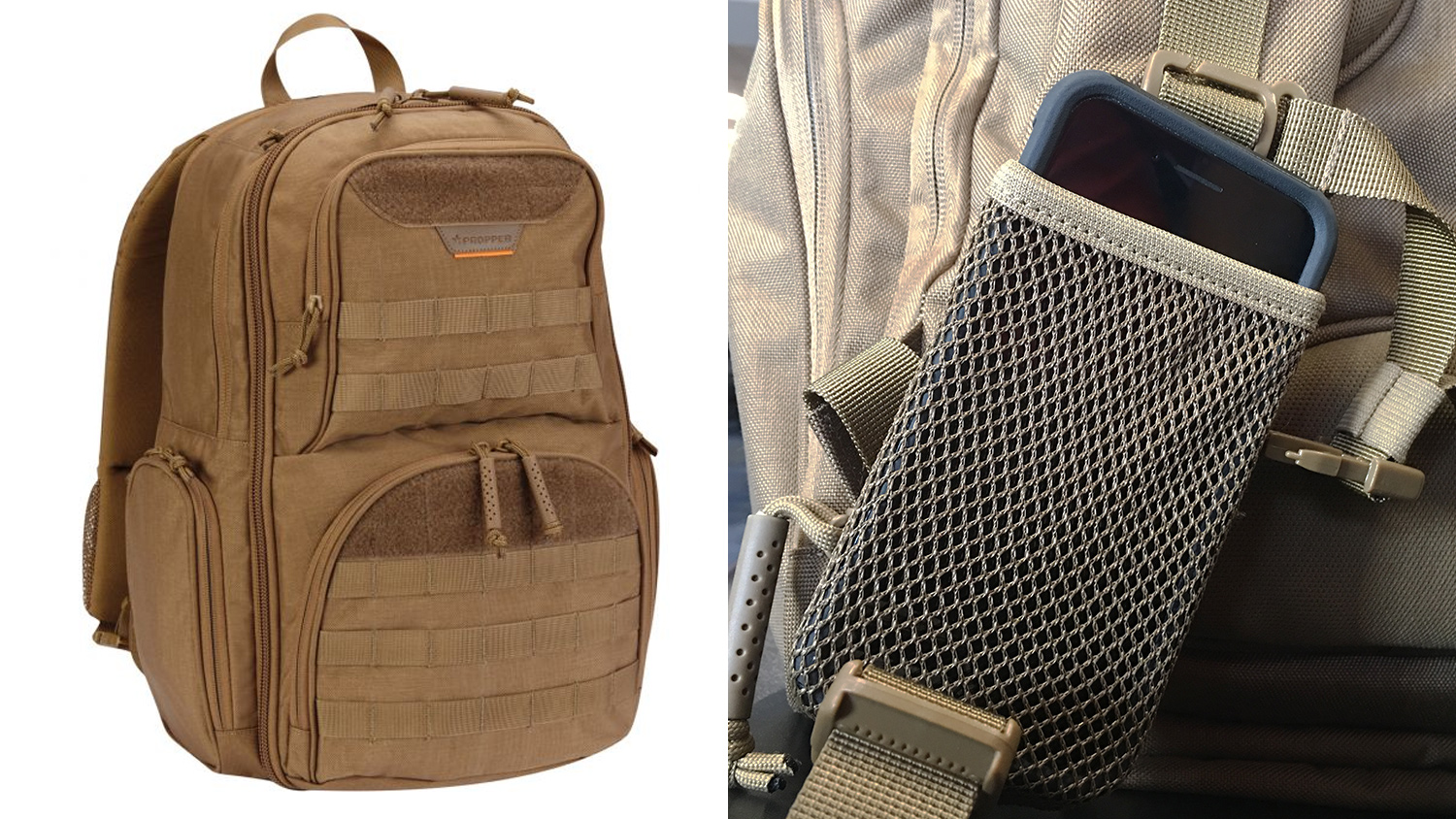 Who doesn't love a great backpack? The Propper Expandable Backpack is a great choice that includes the little things that transform it, from a mere utility device to a great way to carry all your stuff. There's already ample room for gear in this pack, but you can unzip for an extra two inches of storage that can come in handy when you least expect it. The rear compartment can be accessed two ways for quick retrieval of your CCW, or to conveniently keep a laptop. The bag includes plenty of dividers for easy organization, and the comfortable padding on the straps will help if you are carrying a full load. Our favorite feature is the mesh pockets on the straps, which happen to be the sized close to most common smartphones. $99.99, Propper.com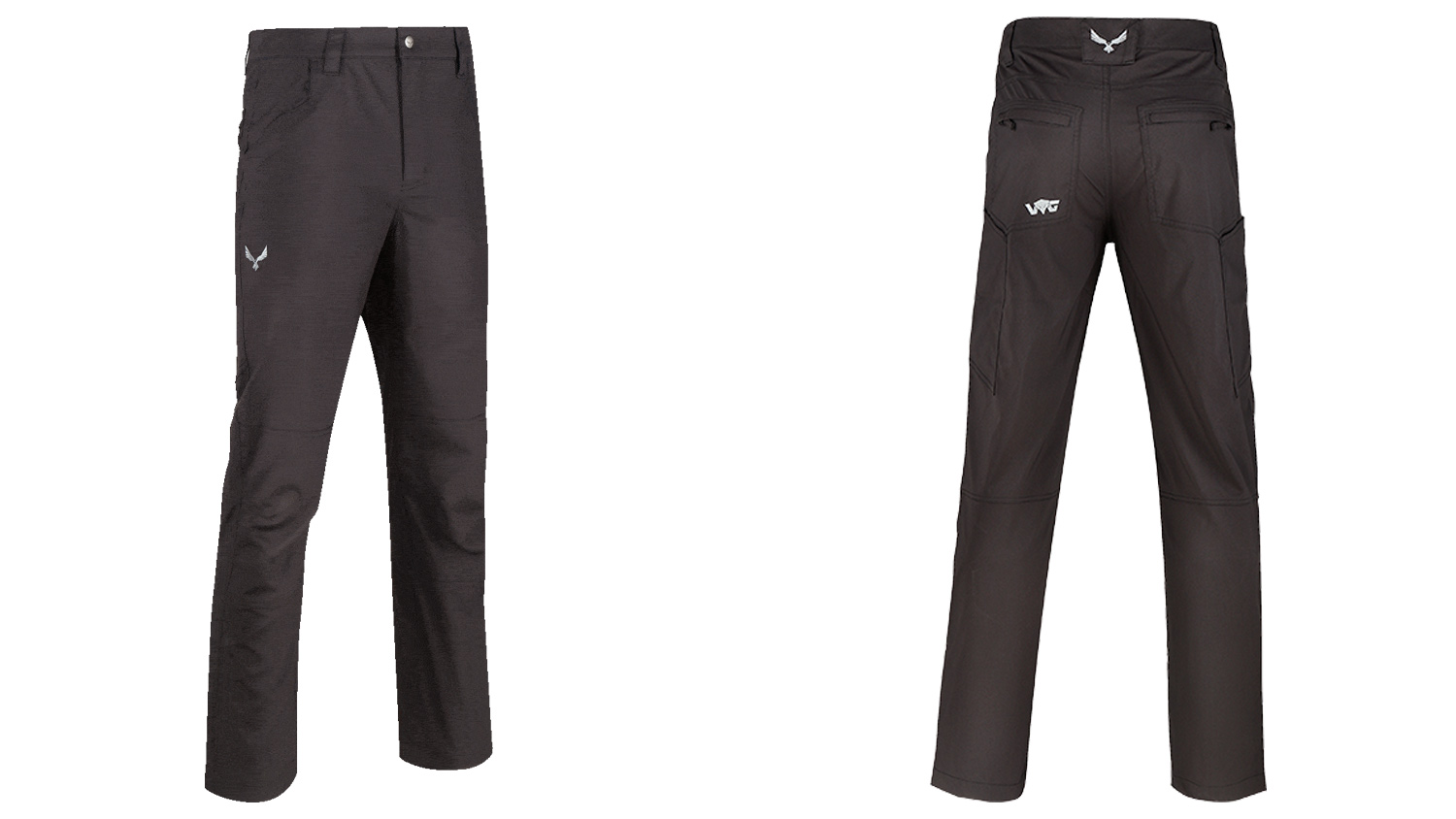 Virtus Outdoors Kaos Medium Range Pants are both comfortable and functional, without added bulkiness. They are made from virtex polyester, which stretches easy without compromising the build. The six pockets are mesh-lined so they can breathe, and the two rear ones are zippered for security and peace of mind. Those common areas that some pants will embarrassingly rip are double-stitched for durability, and the heavy-duty belt loops are nice and thick to stand up to secure any shooting rig. The best part: these pants really are quite rugged, and are equally well-suited for a hot summer day or a blustery winter one. $148, Virtus-Shop.com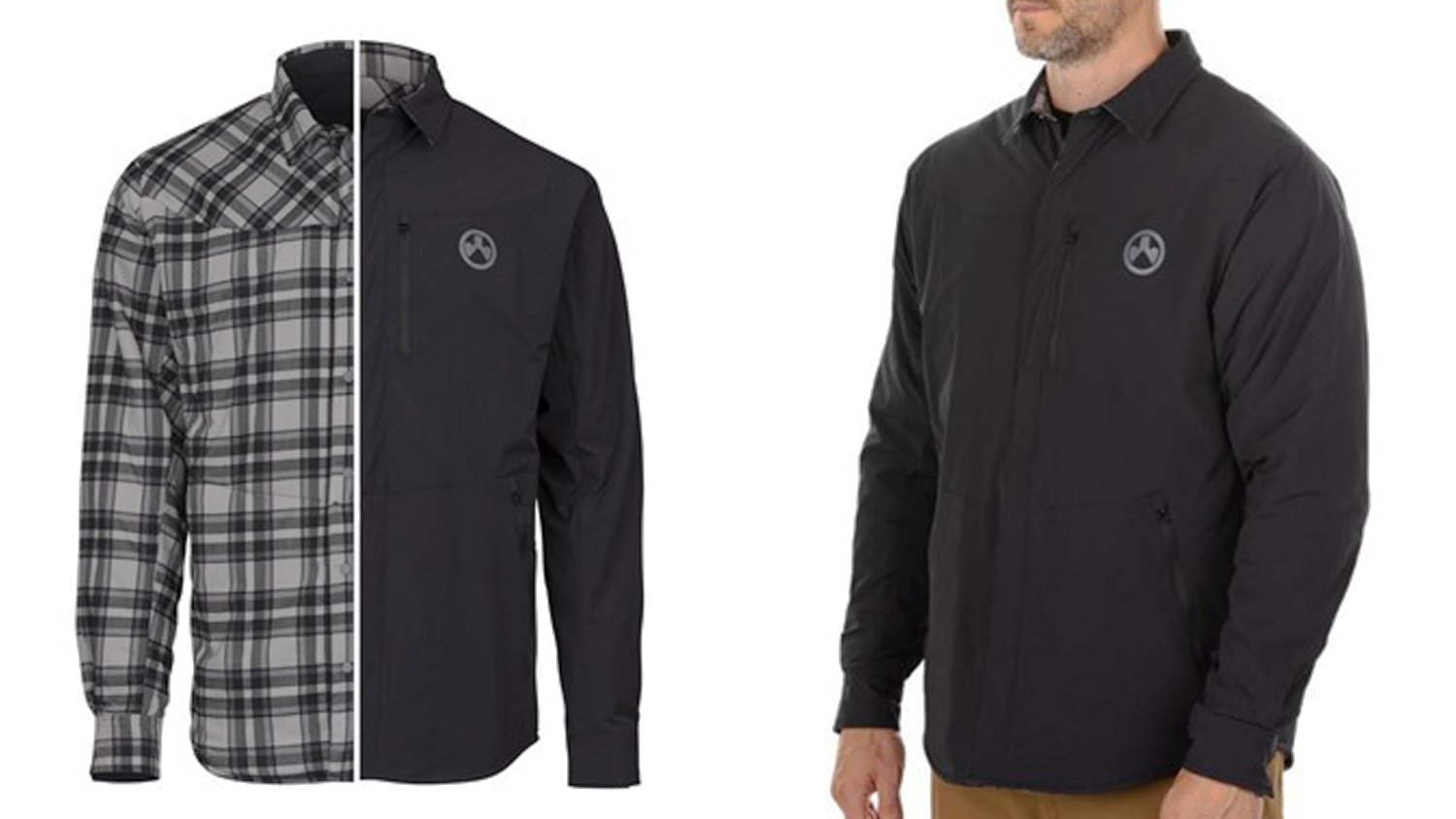 When Magpul's Fall apparel lineup debuted in September it certainly turned heads, with stylish clothing options that still allow shooters to carry their guns and gear comfortably. The clothing line includes pants, shirts, pull-over jackets and sweaters that each display Magpul's distinct sensibility when it comes to products. Our top pick: the Reversible Tech Logger "Shacket," a hybrid shirt/jacket that's insulated and windproof, plus it includes two easy-to-access hand pockets for EDC gear. The company describes it as "Business on one side, party on the other." $159.95, Magpul.com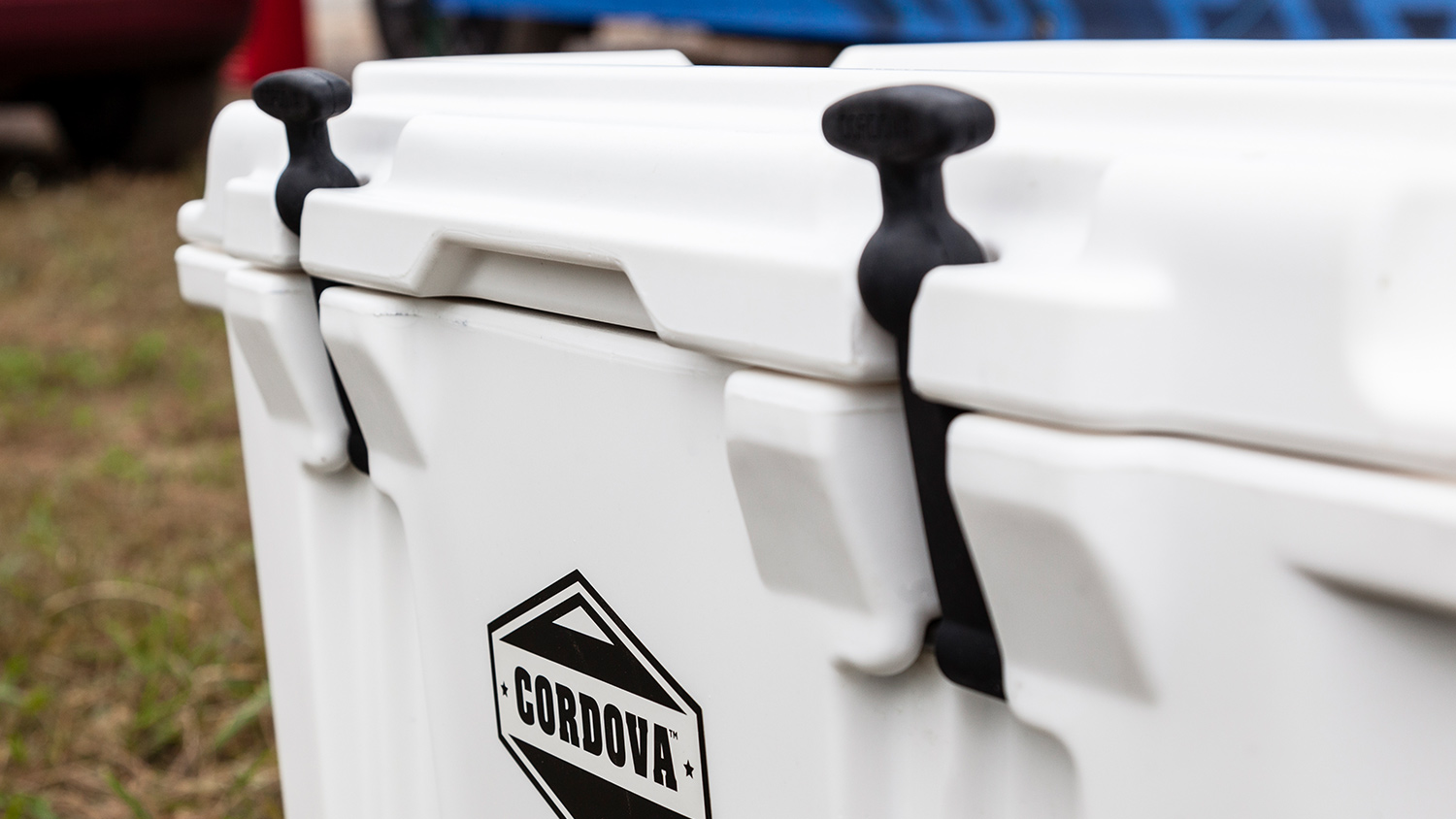 Cordova is the new official licensed cooler of the NRA, and with several hard-sided chest coolers in their line-up, it's easy to see why. Our favorite chest cooler in their line-up is the Cordova 50 Medium, which is the perfect compromise, size-wise, for a rotomolded cooler. Here's why: although there's larger-sized Cordova coolers available (up to a 120-can capacity extra-large model), this is one just the right size (42-can capacity) to keep plenty of refreshments on hand for a few people for an entire day—or longer. Size isn't always everything, often it's better to have something you know will fit in both the bed of your pick-up truck and in the backseat of your hatchback. All Cordova rotomolded coolers include reverse T-lock latches, and aluminum handles that include a built-in bottle opener. $279.99, CordovaOutdoors.com 

Last but not least, consider gifting Annual Membership in the National Rifle Association to a friend or family member this holiday season.


---
More holiday gift guides from across the NRA Publications network: