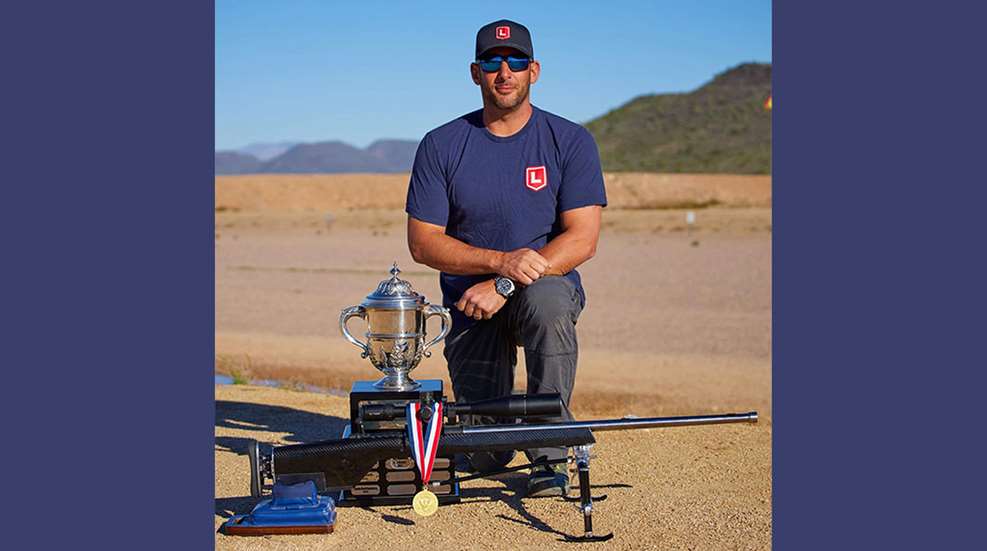 Team Lapua's Keith Trapp, a member of the USA Rifle Team, is this year's F-Class Target Rifle National Champion after winning the Grand Aggregate (and High Master class) with a score of 1572-63X. His score was five Xs ahead of the F-TR runner-up, Ian Klemm.
The Desert Sharpshooters Rifle Club on October 16-23 hosted more than 150 competitors at the Ben Avery Shooting Facility in Phoenix, Arizona, for the 2022 F-Class Nationals. Shooters at the match were competing in both F-Open and F-TR divisions.
F-TR rifles are required to be chambered in .308 Win. or .223 Rem., and must have an overall weight (including bipod and scope) of less than 18.18 pounds.
Two of Trapp's USA Rifle teammates rounded out the top three F-TR shooters at this year's F-Class Nationals—the aforementioned Ian Klemm in second place with a score of 1572-58X, and Mike Francis finishing third with 1569-68X. In fourth place was another USA Rifle Team shooter, Tracy Hogg, who walked away from the match with a score of 1569-48X.
In addition, Trapp coached the winning squad, Team USA F-TR Blue, which captured the Team Aggregate title with a score of 1576-64X. With team members Kimberly Rowe, Tracy Hogg, Brad Suave, Luke Ramsey and Ian Klemm, Team USA F-TR Blue not only captured first place overall, but also set a new National Record of 796-40X during the first day of team competition.
Trapp gave high praise to his Lapua ammo for his success this year in Arizona. "In order to win you must have the confidence in your ammunition," he said. "This is why I use Lapua."
Next spring, Trapp and his USA Rifle teammates will represent the United States at the World Championships in Bloemfontein, South Africa.
You can view the full results of the 2022 F-Class National Championships at the Desert Sharpshooters website. Learn more about Team Lapua at lapua.com.