Firearms from the estate of the late two-time Olympic gold medalist and competitive shooting legend Lones Wigger are up for auction on GunBroker.com through March 20, with proceeds benefitting USA Shooting youth programs.
The family of Lones Wigger has generously donated more than 30 firearms and important Olympic and shooting memorabilia belonging to the iconic rifle shooter, with all proceeds heading to the Lones Wigger Youth Program Endowment.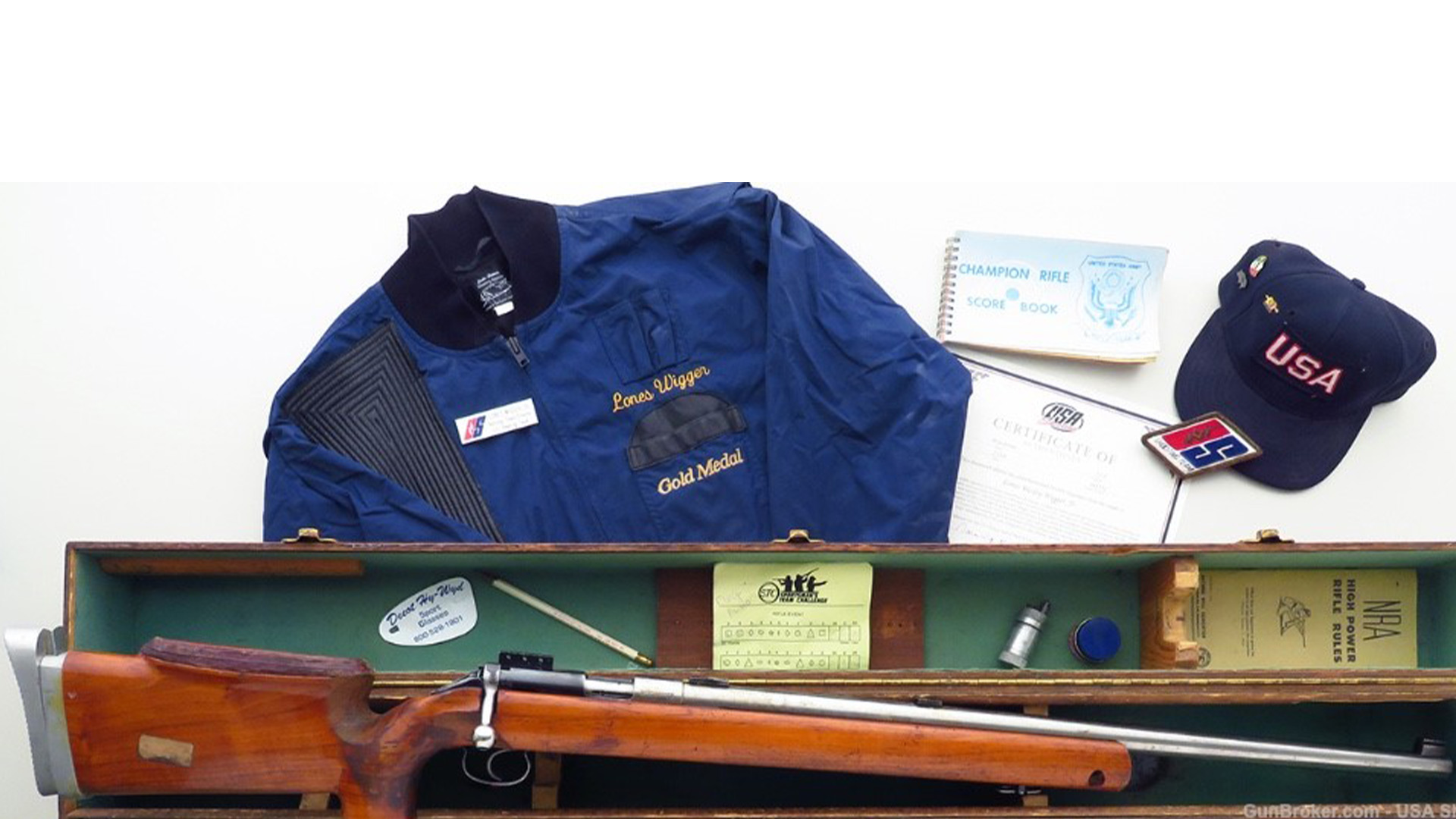 Highlights from the collection include two high-condition Remington Model 720 .30-06 rifles awarded by the Secretary of the Navy as championship trophies, firearms Wigger used or won in competition throughout his storied career, as well as many of Lones' sporting rifles, shotguns and handguns. Many are paired with personalized memorabilia and each is supported by a certificate of authenticity.
The selection also includes Winchester Model 52, 75 and 94 rifles, Anschutz rimfires and center-fires, and others from Wichita, Remington, Smith & Wesson, Mauser, Ithaca, Browning and Walther.
A four-time Olympian and retired Army Lieutenant Colonel, Wigger, who sadly passed away in 2017, is an iconic figure in the competitive shooting world. As a rifle shooter he won 111 international medals, three Olympic medals and is the only USA Shooting team member ever named to the U.S. Olympic and Paralympic Committee Hall of Fame.
As mentioned, funds raised from the auction will benefit the Lones Wigger Youth Program Endowment with MidwayUSA Foundation, a group dedicated to creating "a lasting legacy for the shooting sports by providing additional funding for USA Shooting to expand youth programs and enhance grassroots development."
The auction is being curated by Sportsman's Legacy.
To review the entire collection and place your bid, visit gunbroker.com. Learn more about USA Shooting at usashooting.org.