Above: Edward F. Etzel (USA), center, stands with silver medalist Michel Bury (France) and bronze medalist Michael Sullivan (Great Britain) after winning the gold in the smallbore rifle 50 meter prone competition at the 1984 Summer Olympics in Los Angeles. Etzel scored 599 points out of a possible 600.

After a historic unanimous vote in Lima, Peru, this past September during their 131st session the International Olympic Committee (IOC) ratified an agreement that awarded the 2024 Olympics to Paris―and the 2028 Olympics to Los Angeles.

Los Angeles previously hosted the games twice in 1984 and 1932. Until now, the only other city to play host three times to the Olympics has been London. The United States last hosted the Summer Games in Atlanta, GA, in 1996.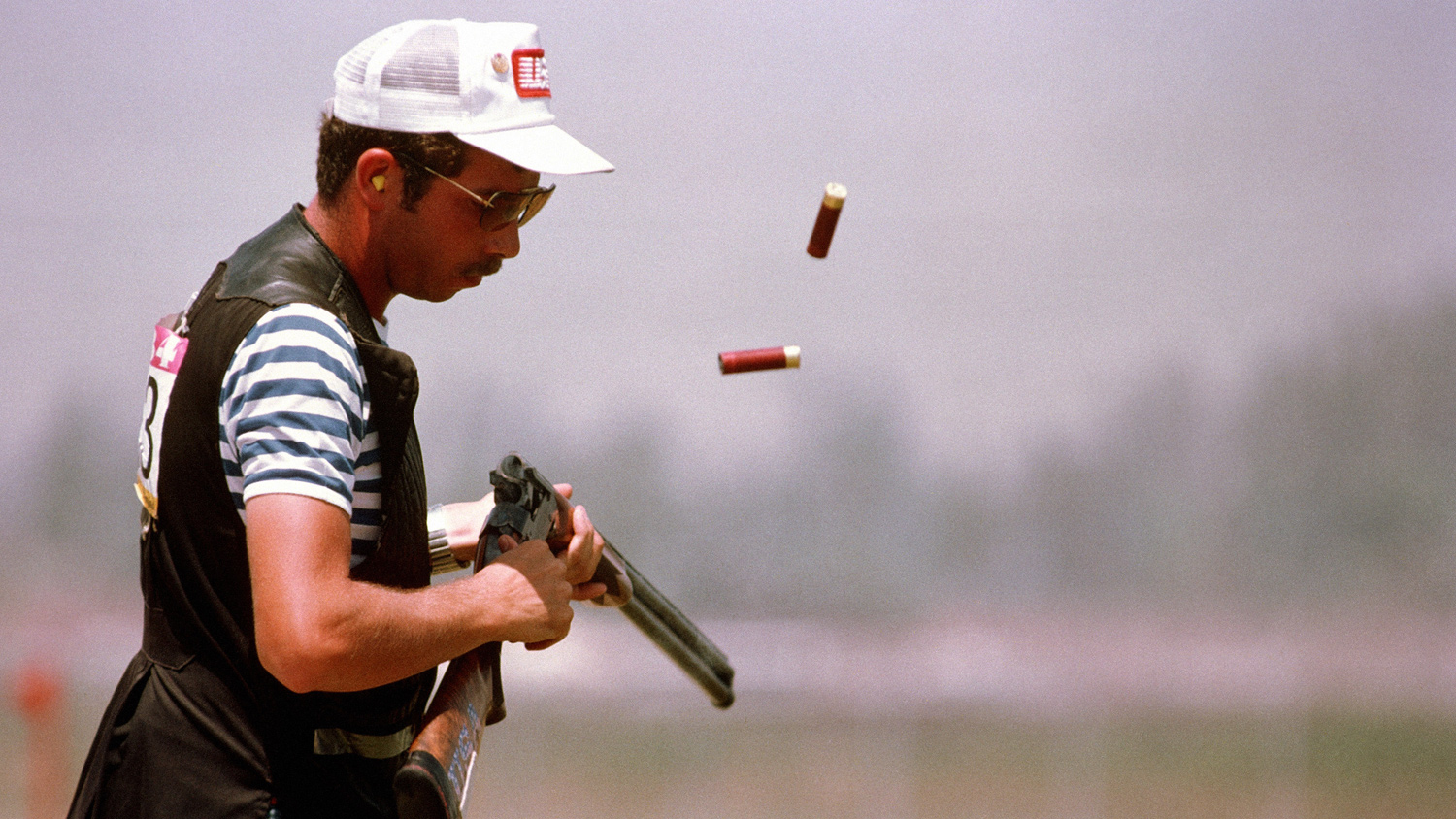 Where will the shooting sports events held at the 2028 Los Angeles Olympics? As always, it's best to look at history. At the 1984 Los Angeles Olympics, shooting events were conducted at the Prado Olympic Shooting Park in Chino, CA. The Prado Olympic Shooting Park still offers world class shooting facilities for competitors in pistol, rifle and shotgun. The Modern Pentathlon shooting events were held at Coto de Caza, essentially a hunting lodge built right in the middle of Orange County, CA, in 1968.

Prior to 1994, the NRA was the U.S. national governing body for Olympic shooting sports. NRA supporter and publishing magnate, the late Robert E. Petersen was the Shooting Sports Commissioner for the 1984 Los Angeles Olympics. Under his leadership, the Chino, CA, venue grew from an old dairy farm to a world class shooting park in record time―six months.

There are 10 additional sports on the 2028 Olympic docket over the 1984 schedule, when there were 27 sports total. The Los Angeles area has many more sports venues these days then back in 1984, including a few indoor arenas located downtown (Staples Center), on the University of Southern California campus (Galen Center) and in nearby Anaheim (Honda Center). The Los Angeles Rams and Los Angeles Chargers new stadium, Los Angeles Stadium at Hollywood Park, is scheduled for completion in 2020. Although it is unlikely any shooting events will be held at these venues, all this extra sporting space will be helpful in making sure the 2028 Olympics as a whole run smoothly.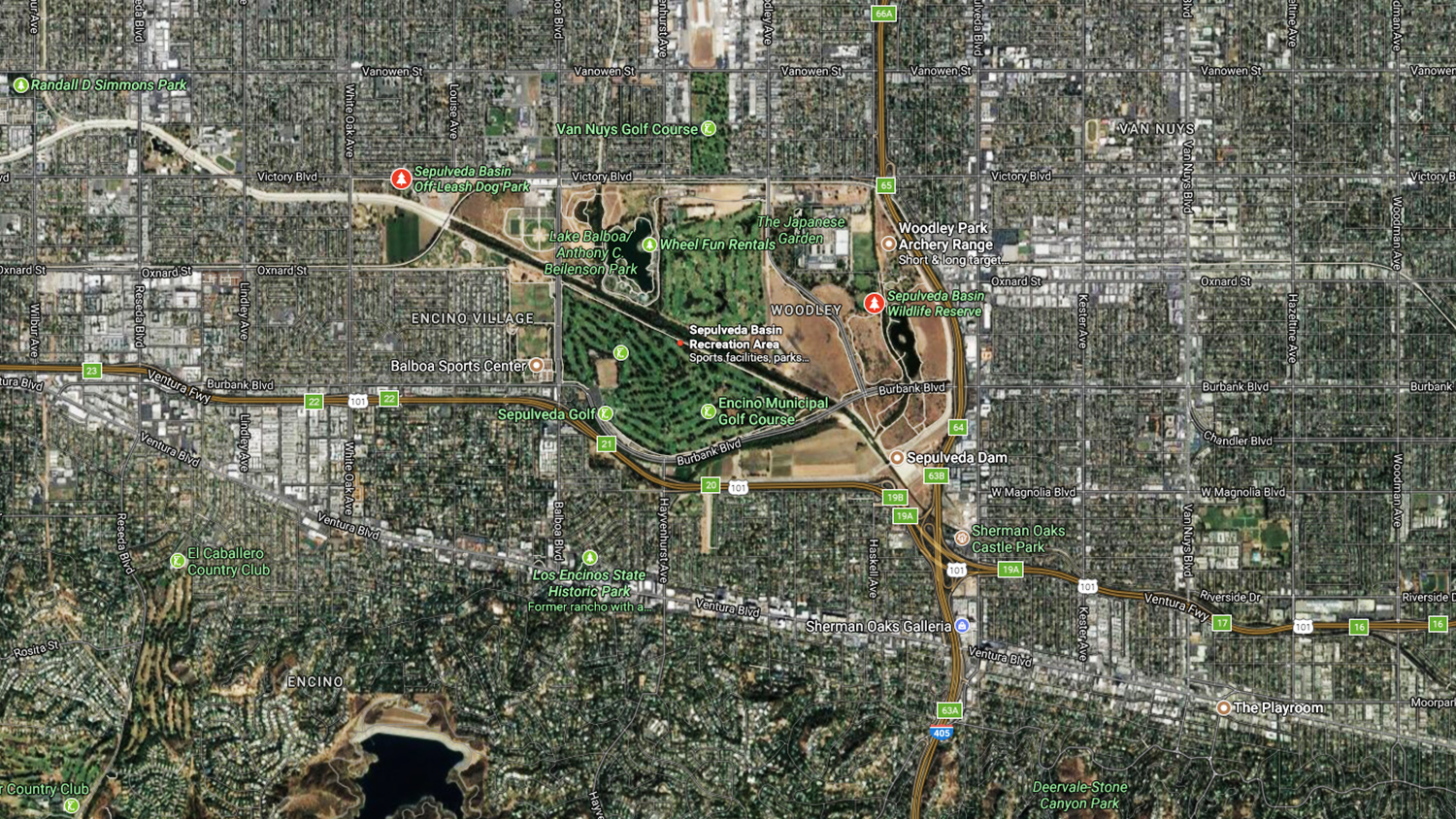 The L.A.-metropolitan area has some time to decide whether to upgrade an existing venue for shooting events, or to build a temporary structure at a site such as the Sepulveda Basin Park. Sepulveda would make for a picturesque venue, many readers will recognize it not by the name—but by its use as a film shoot location for several advertisements, movies, music videos and TV shows. A short list of what has been filmed at Sepulveda includes: Iron Man 2, Bones, CHiPs, Entourage, The Italian Job, Knight Rider, Star Trek, The Biggest Loser, and the Six Million Dollar Man.

As always, SSUSA.org will report the latest Olympic updates as they happen.