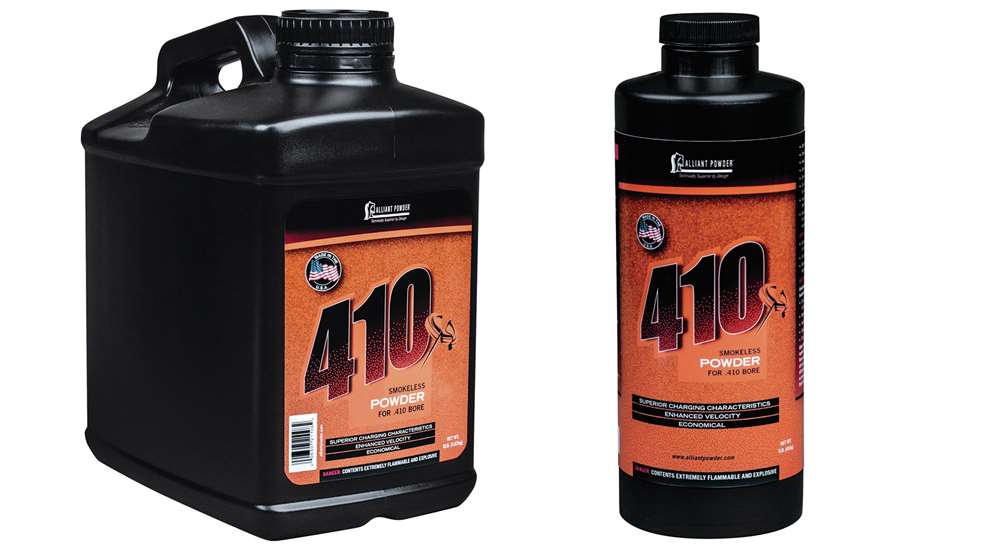 Alliant Powder's new 410 propellant is specifically designed for .410 bore, the smallest sub-gauge in the shooting sports. The efficient formulation delivers low-charge weights and optimum loading characteristics for .410 bore skeet and field loads.
Made in the USA, Alliant 410 propellant is a clean-burning powder, and the flake granulation yields excellent charging characteristics while minimizing annoying bar leakage. And with excellent lot-to-lot consistency, you can count on superior patterns and performance—shot after shot.
Alliant Powder 410 propellant is available in 1-, 4- and 8-pound canisters. They are priced at $26.99, $94.99 and $174.99, respectively.
Shipments of improved Alliant 410 are headed to dealers. Learn more at alliantpowder.com.
---
Read more:
Anthony Matarese Wins 2020 World FITASC Championship