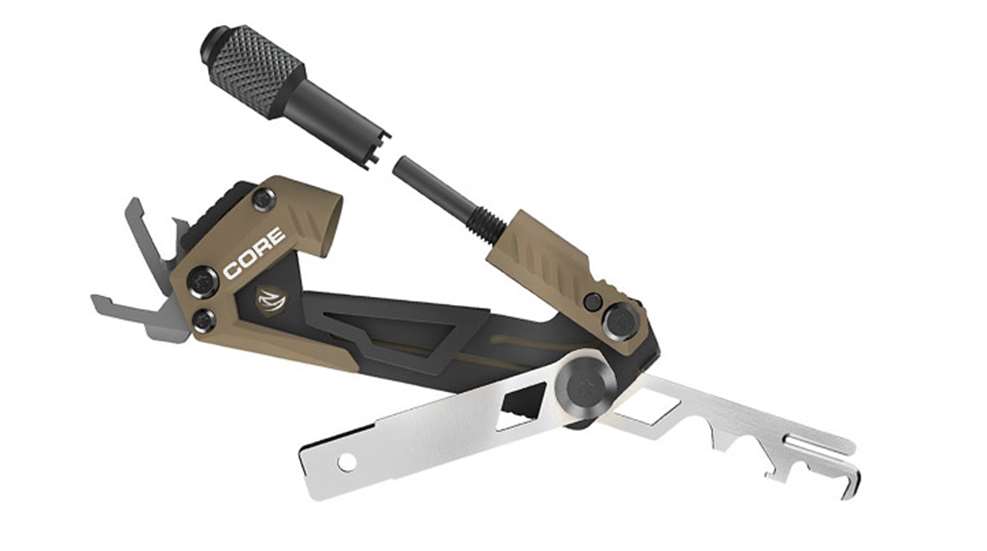 Real Avid's newest gun tool is called the CORE AR15, and as the name implies this product is all about core AR15 function. Being a multi-tool, it equips the owner to handle a wide array of tasks using a single piece of equipment.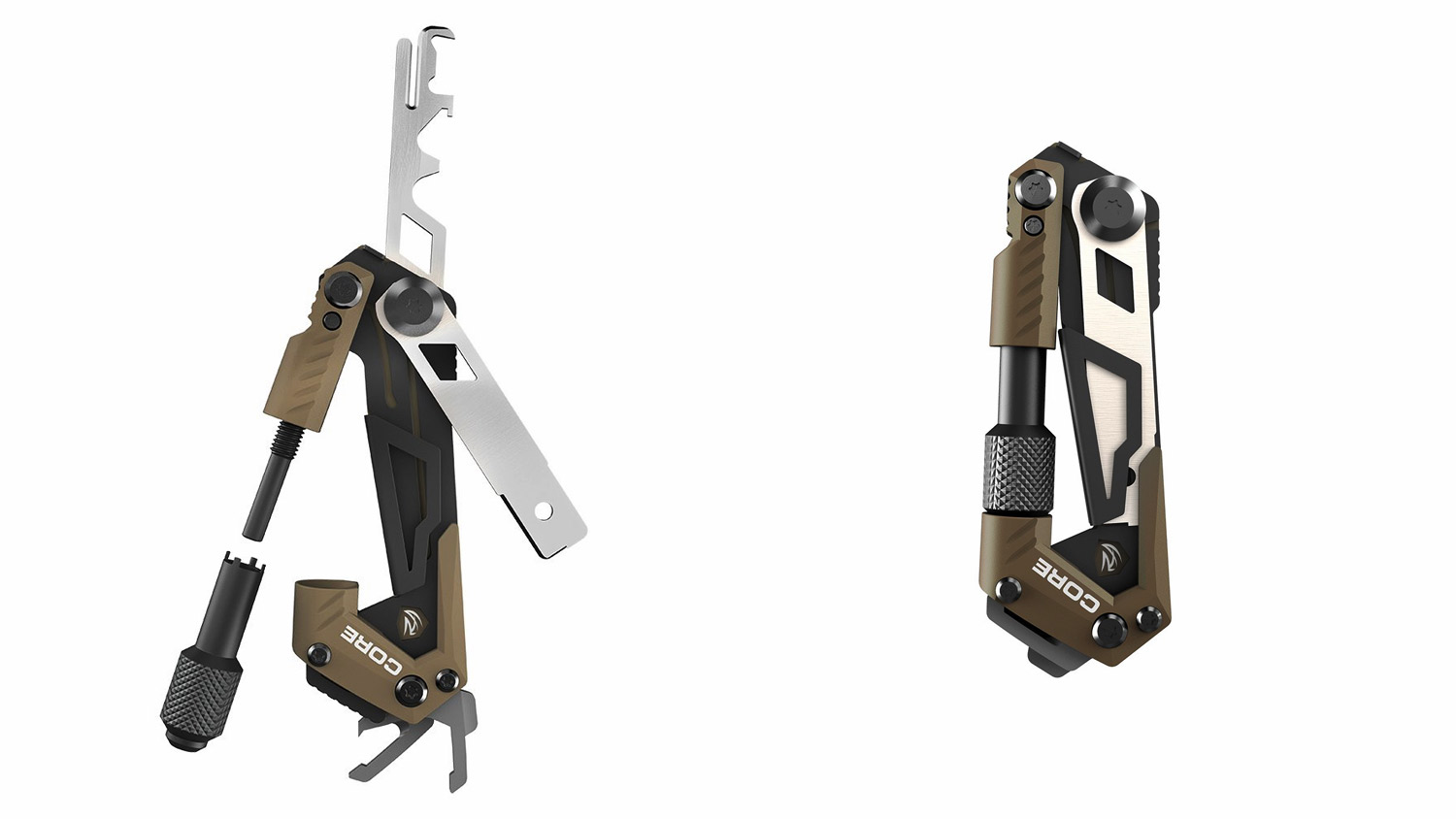 Sporting a compact design, the CORE AR15 (MSRP: $39.99) packs six different tools into a folding metal frame. The cast and machined metal tool frame is engineered to provide strength in a small size. The front site adjuster and take-down pin punch are designed as a folding assembly. The take-down punch is the anchor for the folding and locking assembly. The front sight tool fits over the take down punch and attaches to the threaded base of the punch. Plus, the entire assembly fits into the tool frame and acts sort of like a carabiner, so the tool can hang from a belt loop or Molle strap.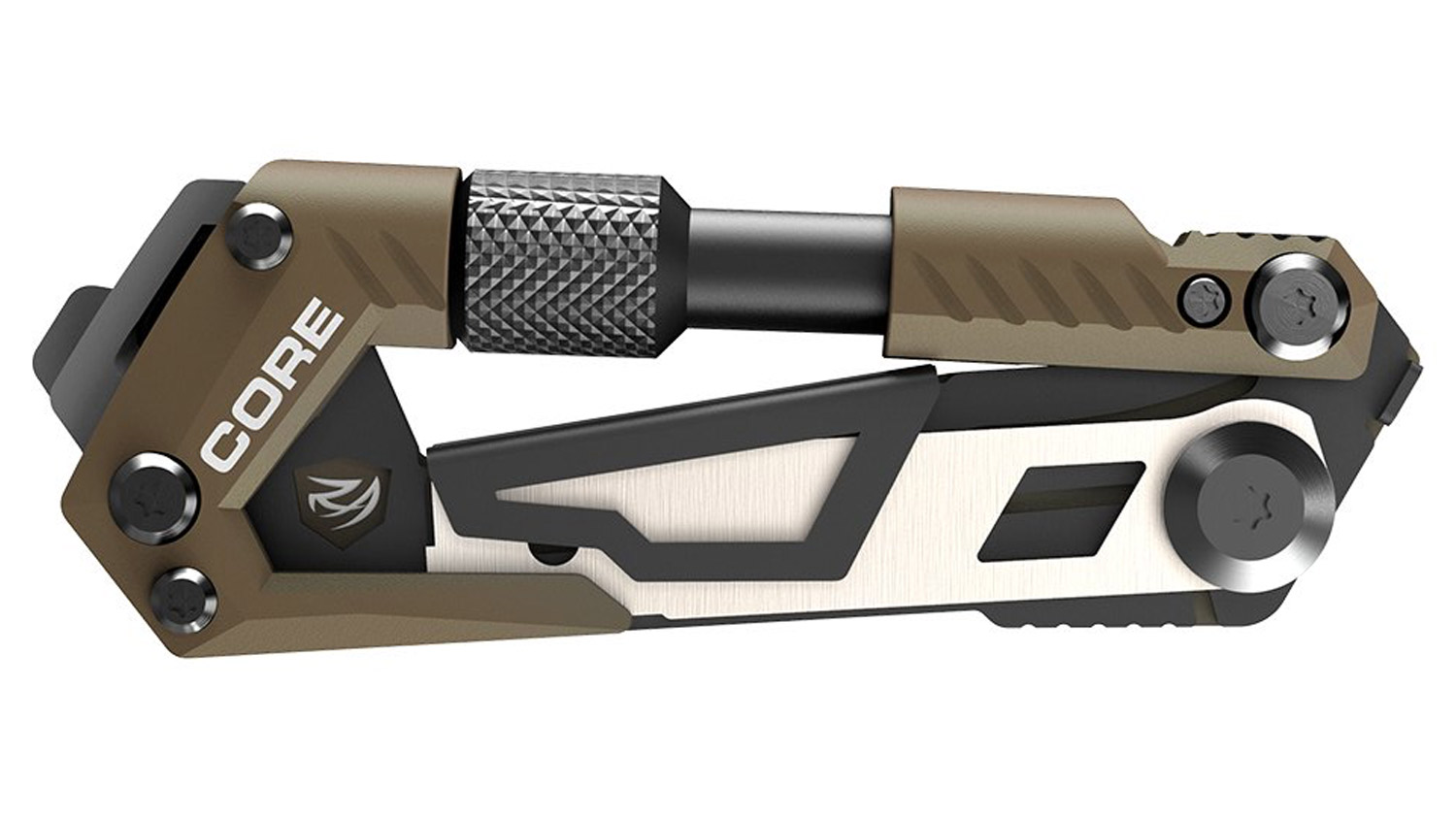 However, the real stars of the show here are the two different scrapers that can remove burnt carbon from 12 different bolt carrier group surfaces. Each scraper precisely fits in bolt carrier group surfaces such as the firing pin, bolt face, bolt waist, bolt lugs, boat tail as well as inside of the bolt carrier itself. Additionally, there are heavy-duty liner-locks to keep tools secure while in use. Finally, the CORE AR15 gun tool includes what is arguably the most important one that every multi-tool worth its salt must have—a bottle opener.
Learn more at realavid.com.
---
See more:
Real Avid Master Armorer's Mat