National Rifle Association President Charles Cotton traveled this summer to the World Shooting and Recreational Complex in Sparta, Ill., to attend the 124th Grand American World Trapshooting Championship, held August 2-12. Joining him on the trip was NRA Second Vice President David Coy, as well as NRA Board Member Dr. Thomas Arvas, who is known as a longtime supporter of the Amateur Trapshooting Association and clay target shooting.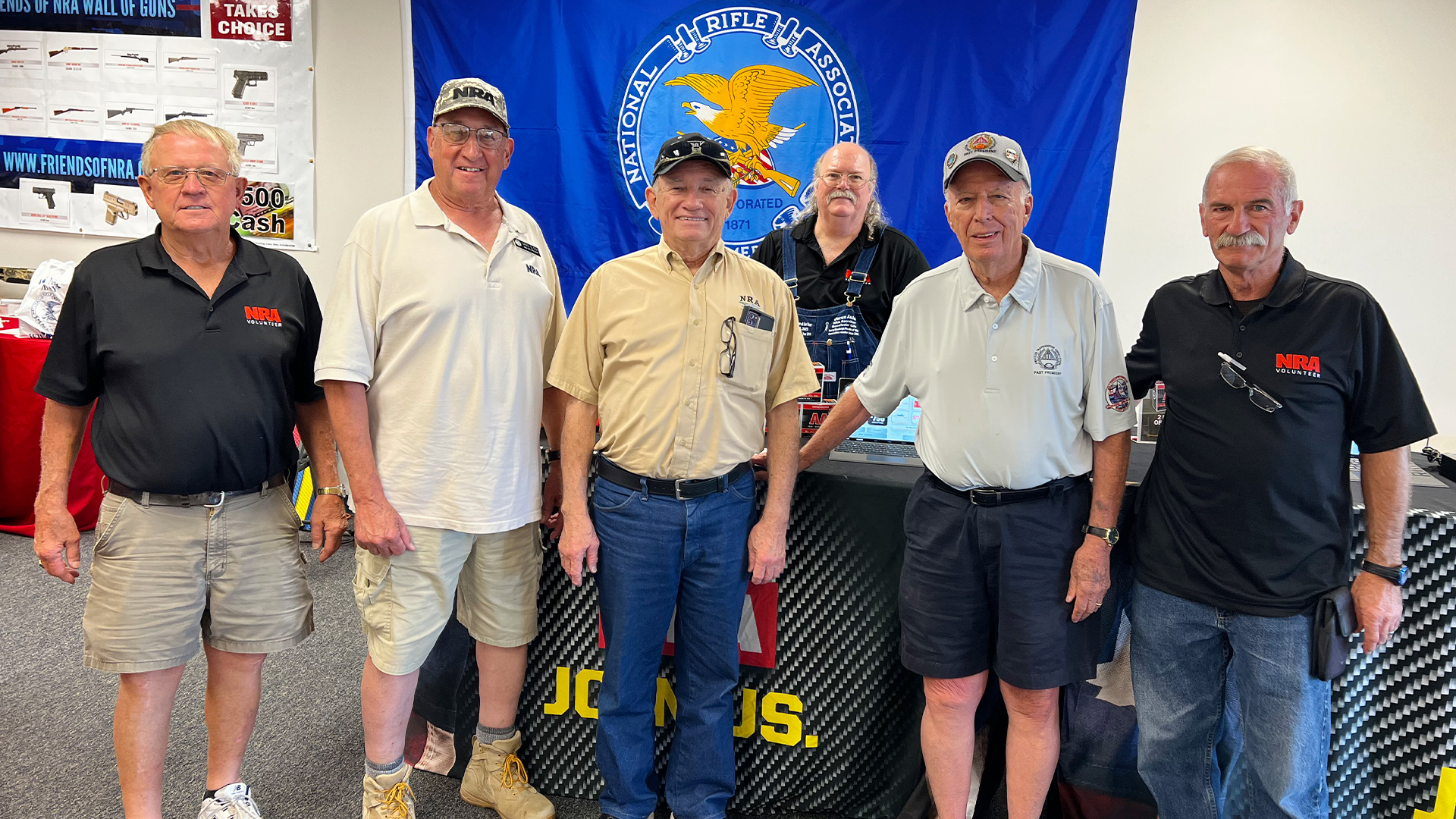 The National Rifle Association and the Amateur Trapshooting Association have worked together for many years in support of competitive shooting. This year at the Grand American, NRA Membership had a large booth and display. Attendees that joined the NRA or renewed their memberships received two free boxes of Winchester AA shotshells. Additionally, the weekend of Saturday, August 5, and Sunday, August 6, featured the NRA-sponsored Singles two-day event.
Every year, shooters from all over the world attend the Grand American—the largest shooting event of its type on Earth. They compete for nearly two weeks of clay target shooting leading up to the Grand American Handicap Final. Many of them have spent thousands of dollars on highly customizable shotguns, along with gear designed specifically to stand up to the rigors of trapshooting.
After arriving at the World Shooting and Recreational Complex, Dr. Arvas took President Cotton and Second Vice President Coy on a tour of the extensive facilities, which boasts 121 trap fields spanning 3.5 miles and approximately 1,000 on-site camping spaces. The group also made stops at vendor booths and visited with volunteers and staff in the NRA booth.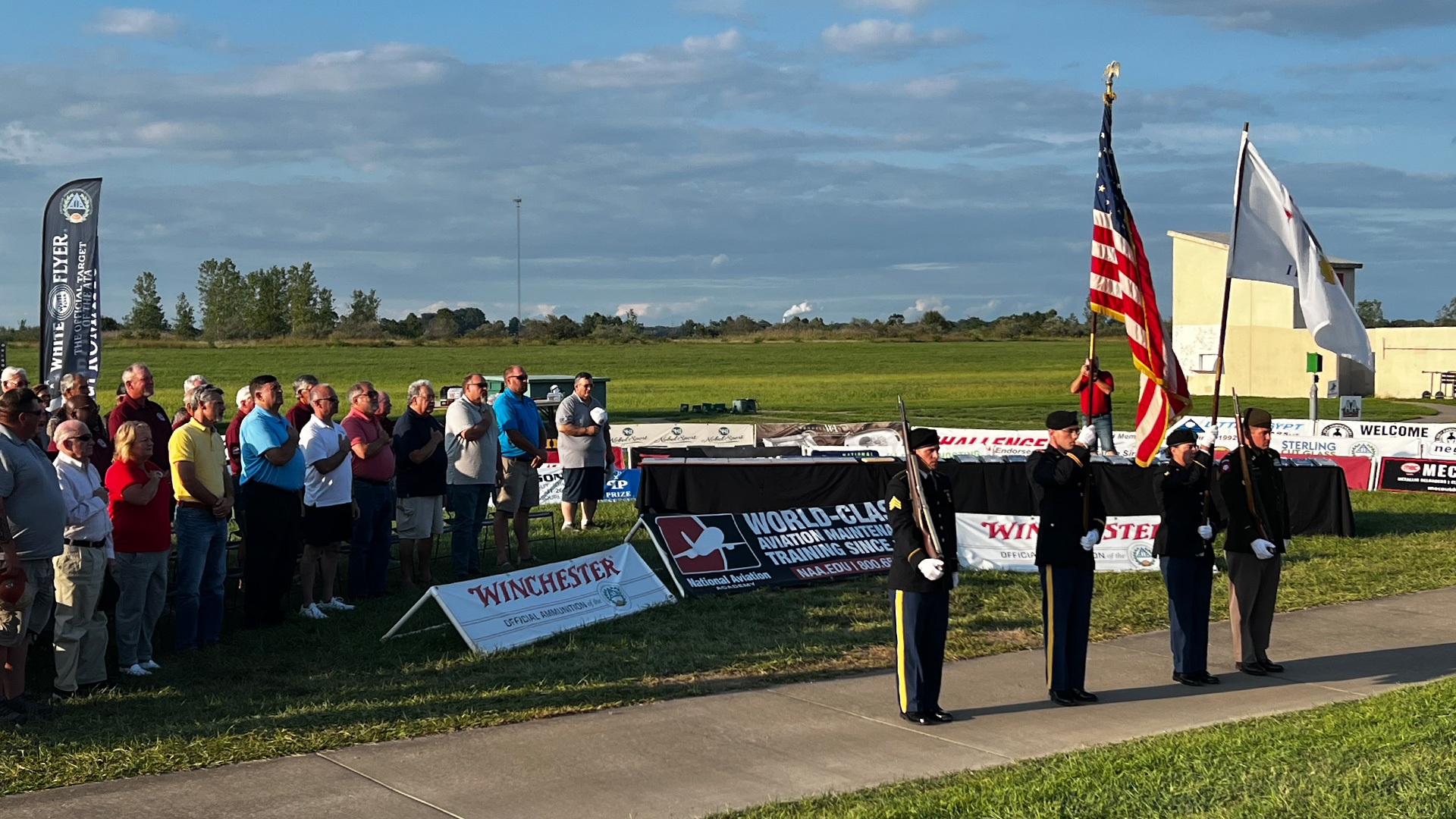 During the opening ceremony the evening of Monday, August 7, President Cotton gave a short speech, and Second Vice President Coy accepted the NRA's plaque for serving as a sponsor of the Grand American.
"It's always so much fun to speak with folks who are like-minded when it comes to the Second Amendment and the shooting sports," President Cotton said. "It is an honor to be here, and I want to say thank you to all the Grand American volunteers. I always say that if it were not for the volunteers, events like this could not be possible."
In addition to President Cotton and his group, dignitaries at the 2023 Grand American opening ceremony included Illinois DNR officials, state legislators, officials from the County and City of Sparta, ATA past presidents, ATA Central Handicap Committee members, ATA Executive Committee members, ATA staff and Grand American sponsors.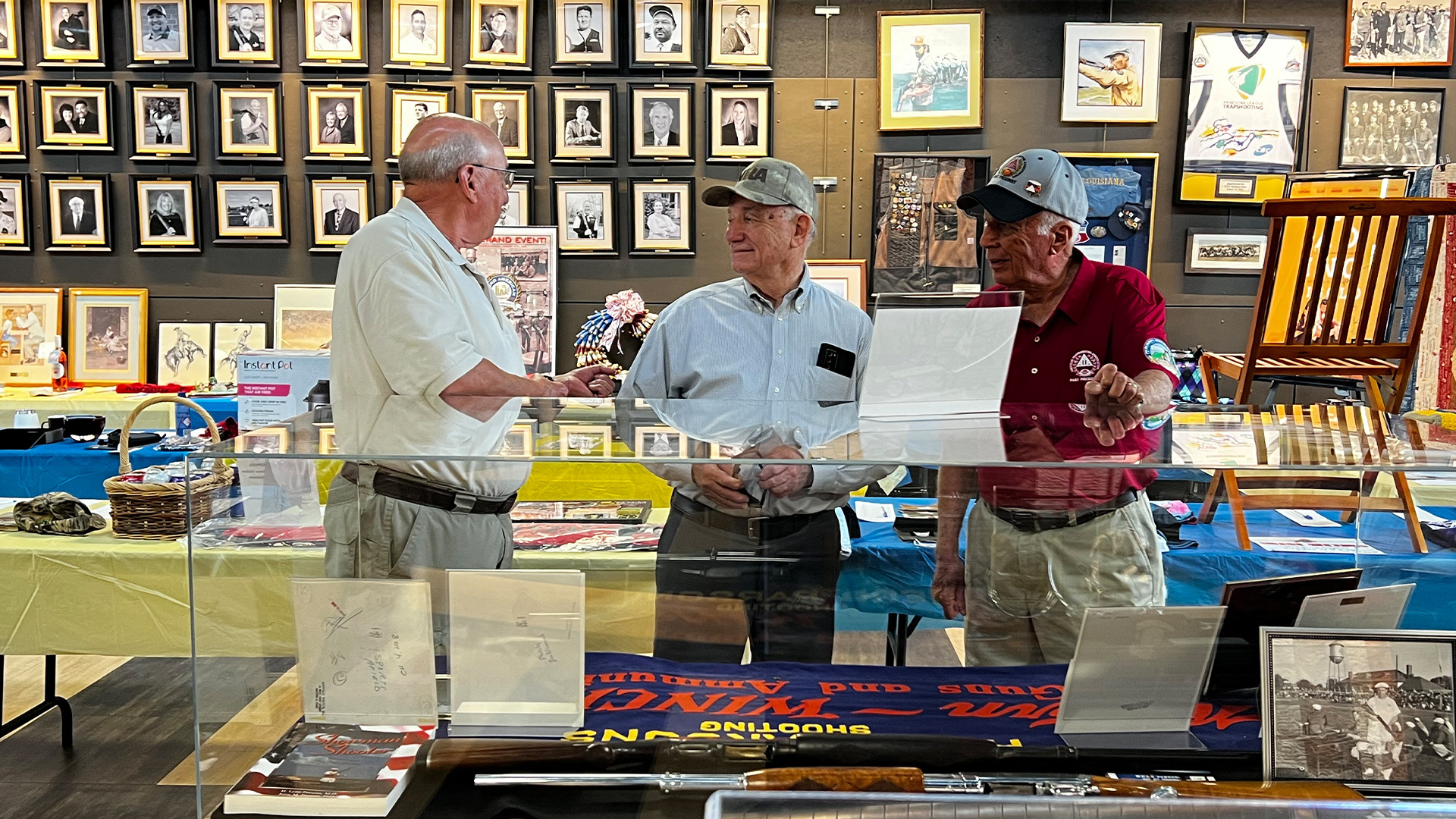 On the morning of Tuesday, August 8, President Cotton, Second Vice President Coy and Dr. Arvas visited with the ATA's Executive Committee. Following that meeting, the trio visited vendor booths again, subsequently making a detour to the ATA Trapshooting Hall of Fame and Museum to soak in some history.
To conclude NRA President Cotton's visit to Sparta, he joined Dr. Arvas to observe some of the shooting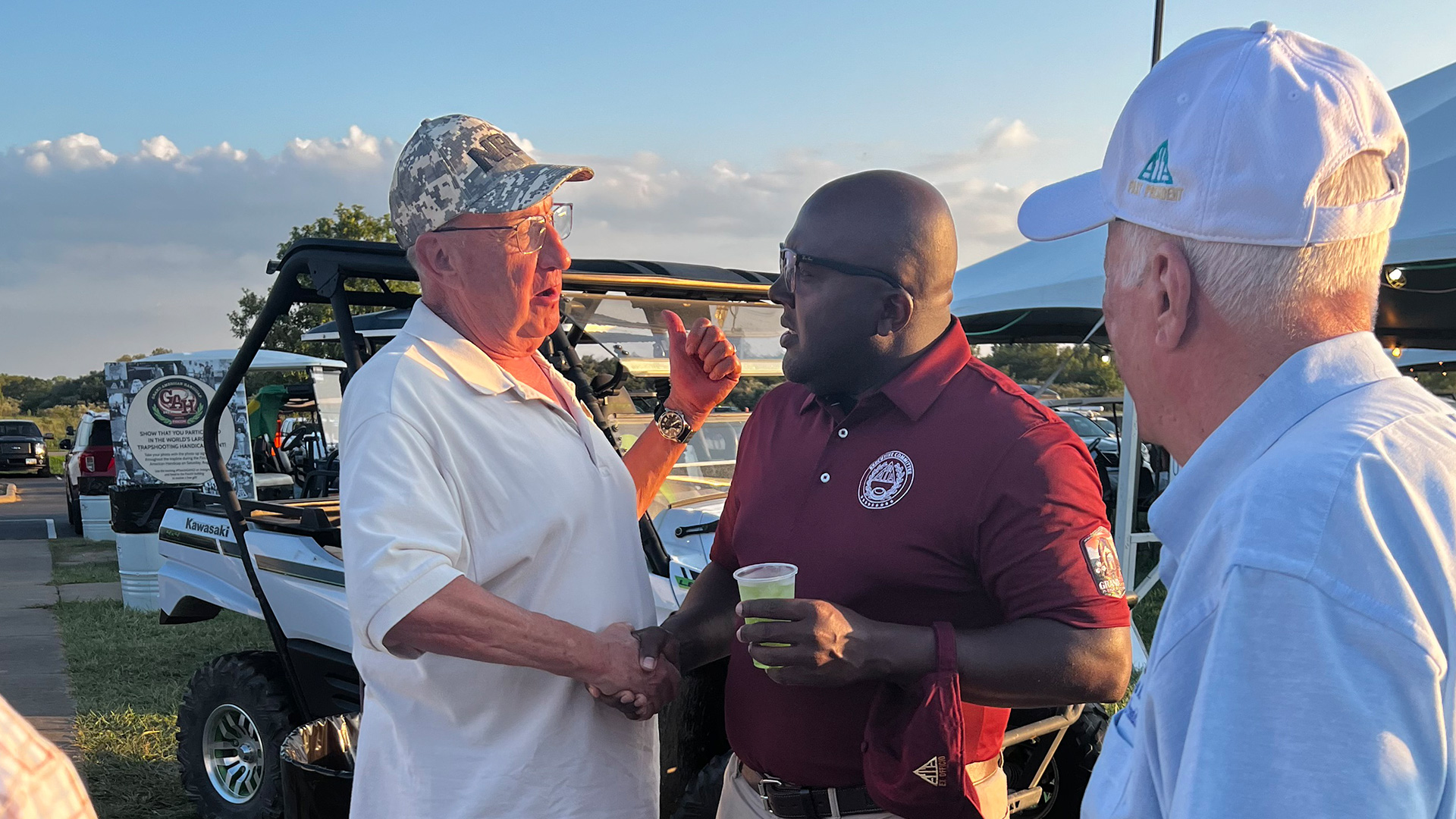 Additionally, at the opening ceremony, two top Amateur Trapshooting Association officials, President Ed Wehking and Executive Director Lynn Gipson, made remarks about how special the Grand American is as a competition.
"Throughout the year we work extremely hard to put on the Grand American. The Grand is the grandaddy of them all," Wehking said. "Old friendships are going to be rekindled, and new ones will be made. I want everybody to play to win, but more importantly, play to have fun."
Gipson spoke about how many competitors "dream of getting to the Grand each year. This is the banner event for southern Illinois."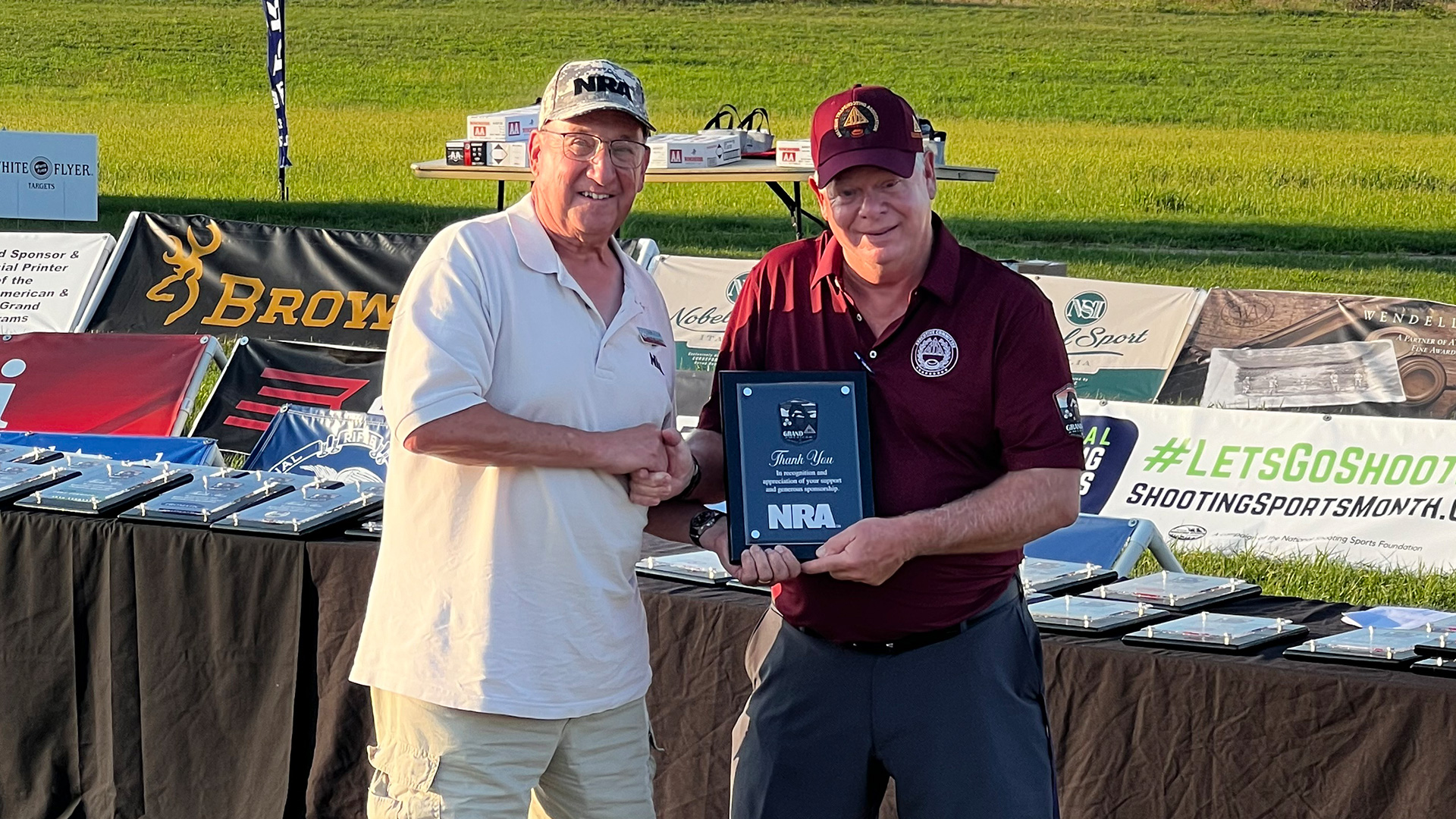 TRAPSHOOTING ORIGINS
Trapshooting as a sport began with live pigeons in the U.S. around 1825, with the first recorded match taking place in Cincinnati, Ohio, six years later. Americans led the way in developing artificial targets for trap competition—first with glass balls containing feathers, then clay targets. Once during a one-day exhibition, Adam Bogardus broke 5,681 glass balls before missing, while Annie Oakley once shot 4,772 of 5,000 glass balls released from 15-yard traps. These types of events are the ancestors of today's modern Amateur Trapshooting Association matches, such as the Grand American.
WORLD SHOOTING COMPLEX
The recreational complex in Sparta is separated into two big parts. One is the range, which has 120 meticulously labeled and manicured sections—each containing five shooting points, trap house, and associated hardware. Birds are voice activated by a microphone next to each shooter. There's a public-address system that's easy to hear throughout the complex that announces match updates. The other portion is a complex of buildings that includes the headquarters building, the Amateur Trapshooting Association Hall of Fame, and a warehouse with enough shotshells to supply a small army. Additionally, there are 1,000 campsites spread out over three campgrounds, a whopping 4,001 parking spots, plus three lakes for shooters to enjoy.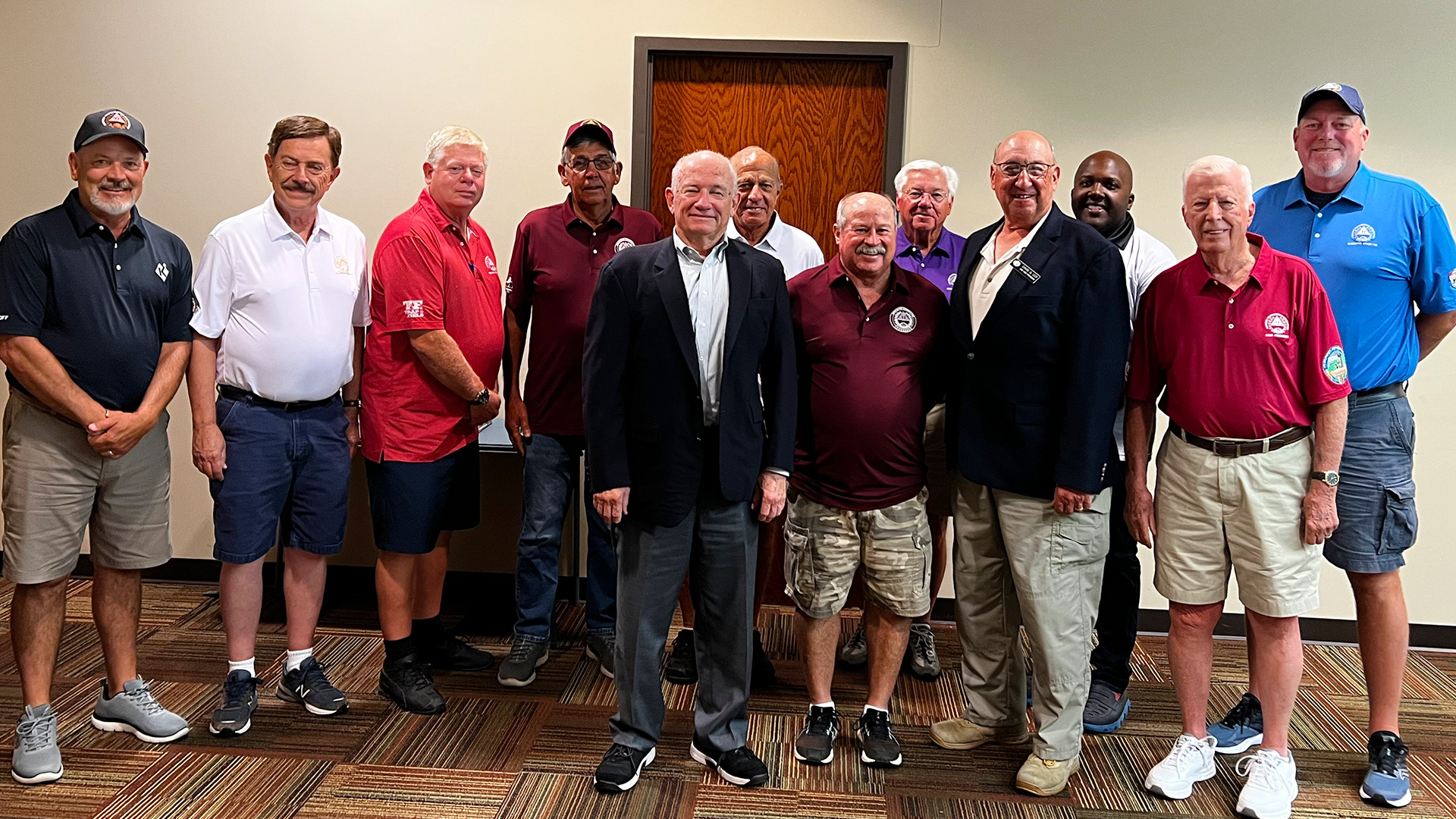 Learn more about the Amateur Trapshooting Association and the Grand American World Trapshooting Tournament at shootata.com.