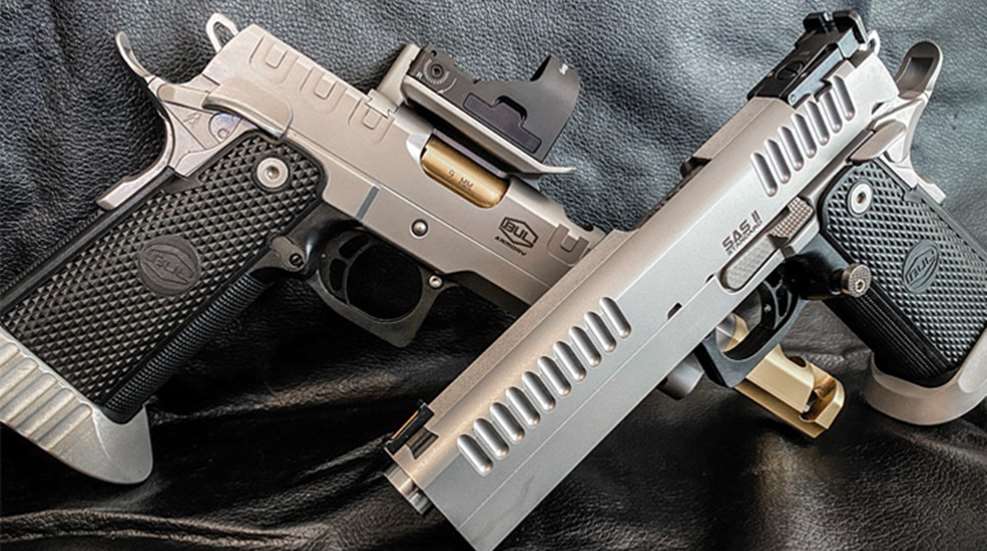 BUL Armory, based out of Israel, has been around since 1990 and is now focused on filling a void in Limited and Open divisions of USPSA. The timing is perfect with other manufacturers changing their focus away from competition guns, especially Open guns. Here we take a first look at the BUL SAS II for Open ($3,299 for 9mm model with optic, gparms.com) and the SAS model for Limited ($2,099 for standard .40 S&W model, gparms.com).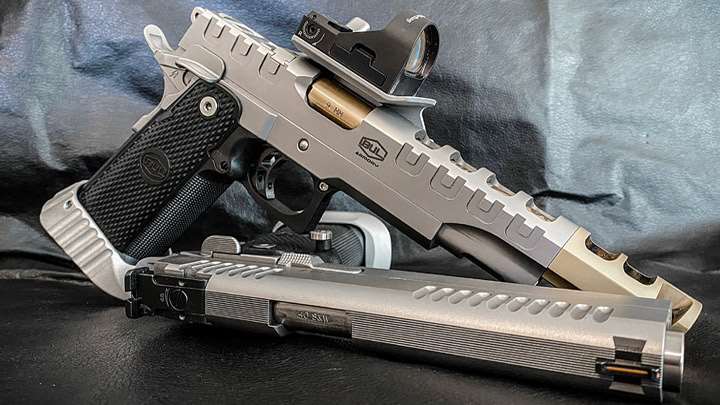 My daughter Alyssa and I fired some rounds through each of these guns at our indoor range to get acquainted with them. The SAS II fit my hands very well, and was comfortable to hold and soft shooting. The gun and Nikko Sterling Pro-T4 red-dot sight were both very accurate at 25 yards. Both guns were still cold to the touch from being shipped during the coldest part of the winter in this area. Before the gun was loaded and the slide was racked vigorously about 30 times, a few drops of oil were added in a few places and the slide was racked some more. It was nice to discover that I can work on Open guns. I should also mention that I was running factory 115-grain ammunition through the gun. It was not 9mm major ammunition or anything close to that type.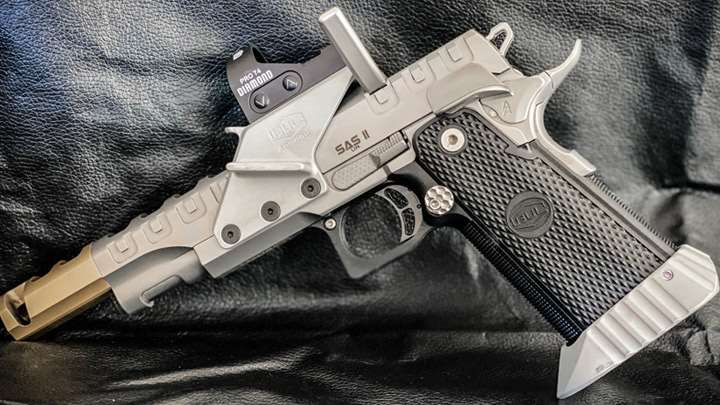 The SAS Limited gun received zero oil or attention and ran like a sewing machine the whole time. We fired 205-grain .40 S&W Federal Syntech rounds through the gun, and the accuracy from seven to 25 yards was great. Pasters could be hit at seven yards with regularity, and the A-zone was hit repeatedly at 25 yards. Two key takeaways after the first shooting session: the sweet trigger and superb accuracy.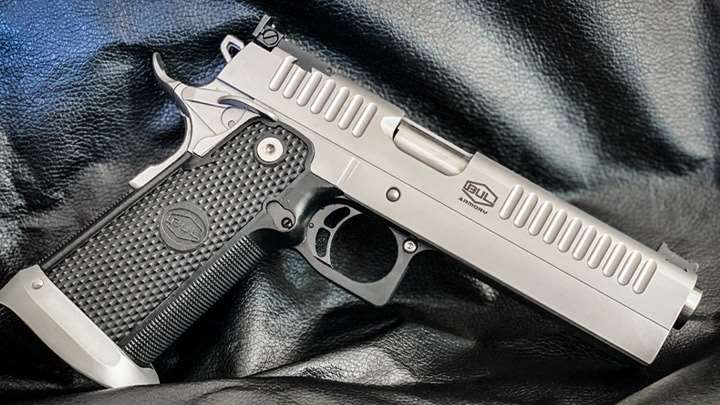 Over the last several years of doing reviews you can find yourself not getting overly excited about new guns. In this case however, I am looking forward to shooting the SAS and the SAS II at length. Both pistols will receive a heavy workout over the next few weeks.
For a full list of features and models offered by BUL Armory, check out the website.
Article from the March/April 2020 issue of USPSA's FrontSight magazine.
---
See more: 
How To Avoid A Sweeping DQ