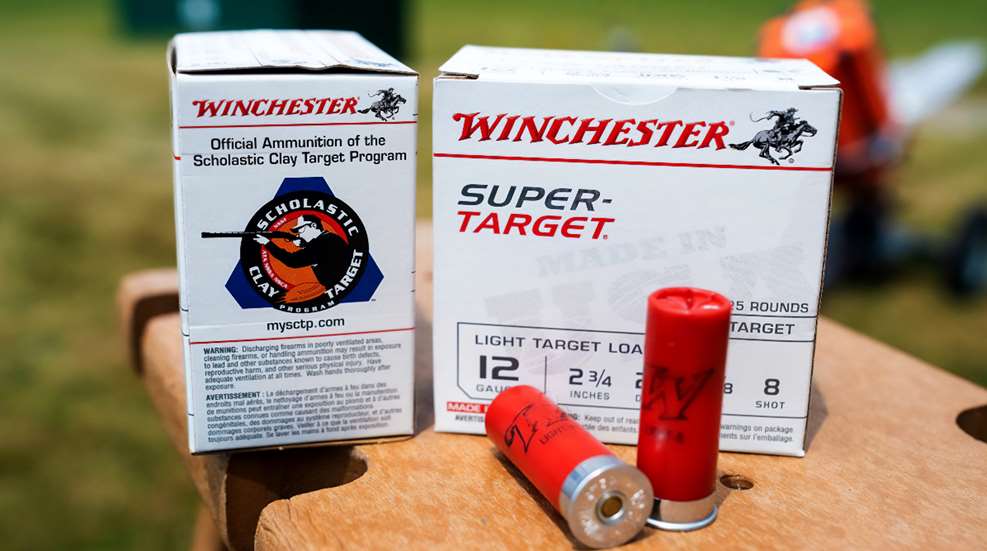 Winchester Ammunition is contining its support of the Scholastic Clay Target Program this year as a Red Diamond Sponsor. The company has been the official ammo of SCTP since 2019.
Despite the current high demand for its products, Winchester Ammunition remains the official ammunition of the Scholastic Clay Target Program and the SCTP International Team, the latter of which is comprised of the top 15 SCTP shooters in the skeet and bunker trap international disciplines.
This sponsorship of SCTP at the Red Diamond level, which is currently slated to last through 2024, represents Winchester Ammunition's dedication to support this important youth shooting sports program.
"As the official ammunition for SCTP and the SCTP's International Team, Winchester remains committed in supporting the growth of the shooting sports," Jason Gilbertson, the director of marketing for Winchester Ammunition, said about the sponsorship. "The SCTP is an exciting and growing organization built with committed leadership, coaches, athletes and parents. We're excited for the upcoming season."
SCTP is thrilled to have the support of a big name such as Winchester Ammunition.
"We are thankful for and encouraged by the tremendous support from the best in the industry, year after year," SCTP National Director Tom Wondrash said about the continued support of SCTP from Winchester Ammunition. "Our shared vision of the exponential growth of youth shooting sports is realized through Winchester's remarkable support. As a Red Diamond Sponsor of the SCTP, Winchester has shown their dedication by supporting our members across the board. From the newer shooter benefiting from the spring shotshell program, all the way up to our elite SCTP International Team, which is given the resources to compete at the highest level."
Learn more about Winchester Ammunition: winchester.com.
Learn more about the Scholastic Clay Target Program: mysctp.com.