by
posted on November 2, 2016
Support NRA Shooting Sports USA
DONATE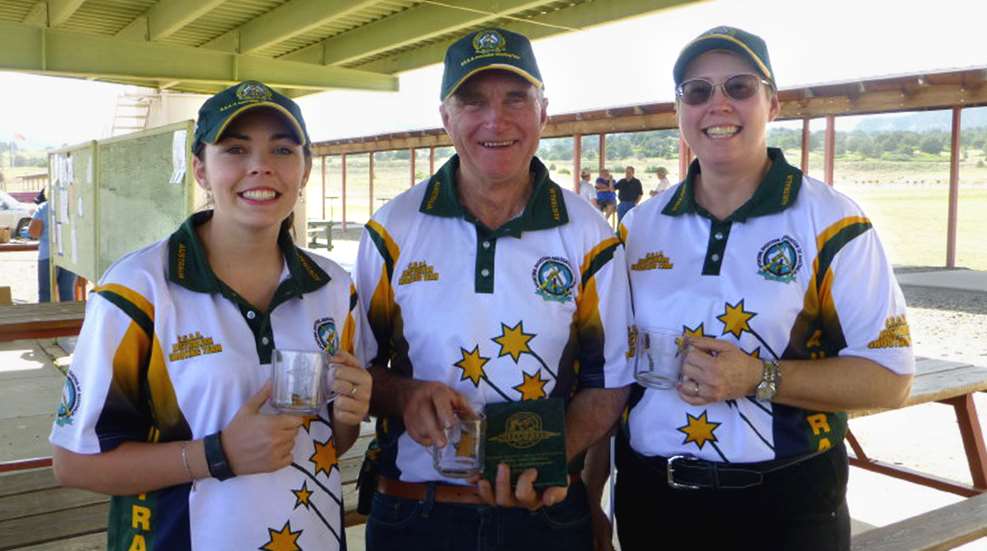 Above: Team SSAA members at the 2016 NRA Silhouette Cowboy Lever Nationals (from l. to r.) Melissa Dean, Graeme Whatman and Sue Murray.

A team of Sporting Shooters' Association of Australia (SSAA) members enjoyed a successful match at the 2016 NRA Cowboy Lever Action Rifle Silhouette National Championships, held this past July at the NRA Whittington Center in Raton, NM.

The trio, consisting of Melissa Dean and Graeme Whatman, plus Sue Murray―collected awards amid a field of 165 competitors from four countries―the U.S., Mexico, Australia and New Zealand.

The Aussie team had earned selection via the SSAA Cowboy Nationals at Hervey Bay in May 2015. Graeme's brother Jim, Sue's husband Allan and Alan Gordon were supplementary shooters. Completing the travelling band were New Zealand shooter Kath Keeley, who flew to link up with the group in Sydney, and Pat Whatman, Melissa's Nan, who was happy in her role as a non-shooter.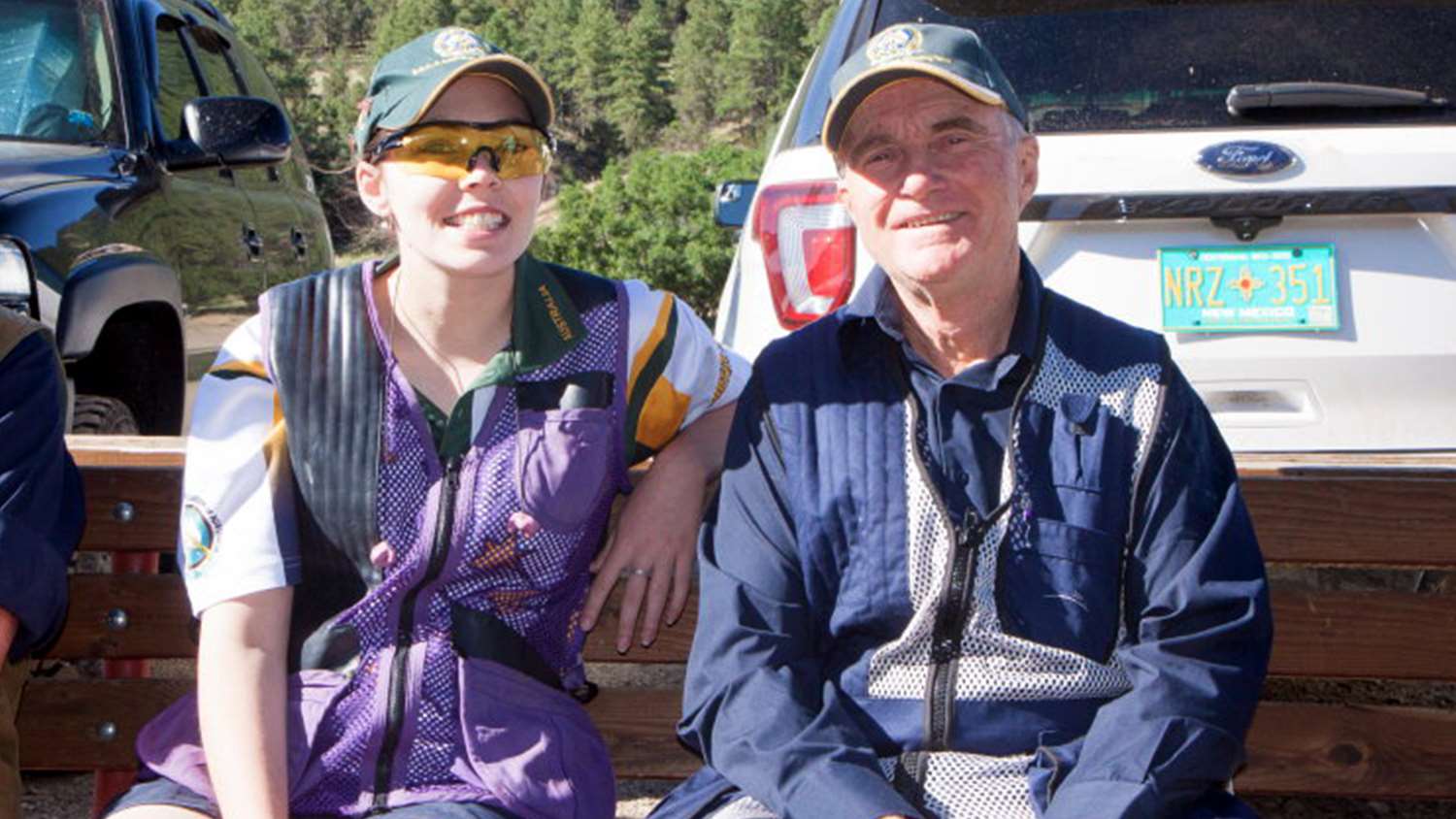 For the 21-year-old Melissa, the outcome was one to remember, as she scooped a total of five awards over seven categories. The rifle event comprised 80 shots spread over two days―which was necessary to accommodate all the shooters at the range. However, both Pistol and Smallbore took only one day each, respectively, again with 80 shots for each participant.

Four years ago, Melissa was impressive at the NRA Cowboy Nationals as a promising junior, just before she turned 17. This latest haul of medals was further evidence of her growing maturity shooting at a high level. Melissa secured High Woman in the 3-Gun Aggregate and another top placing in Smallbore Match Two. Additionally, she was overall High Woman in Smallbore, also garnering third place in the Smallbore Master Grade. Her final accolade came with a sixth-ranked overall finish in Pistol.

Sue was top High Woman in Rifle Match Two, repeating the feat in Match 1 of Smallbore. Graeme collared third spot in Pistol Match Two.

Test of Endurance
The whole trip was a test of endurance for the group because after the grueling flight they had to acclimatize to the rigors of high altitude, since the NRA Whittington Center is 6679 ft. above sea level. They did this by spending a few days in the small village of Manitou Springs, located about 25 km from the airport in Colorado Springs. There was certainly plenty for the Aussie visitors to get their heads around, with a wide array of wildlife on the go in the surrounding area. Deer, pronghorn antelopes, humming birds, cottontails, turkeys, jack rabbits and skunks were all sighted by the team.

As well as the altitude factor, the Aussies had to contend with soaring temperatures as it was high summer in the northern hemisphere. Most days, the mercury soared to about 40° C. During an afternoon storm the noise of hail on the venue's tin roof made hearing difficult. Shooting ceased while the loudspeaker was turned up, before firing resumed again.

An awards ceremony was held at the end of each day's shooting. For the first three days, prizes were presented by Sheri Judd, NRA High Power Rifle manager. After that, the Smallbore honors were handed out by Dave Bennett, an NRA Board member and Chairman of the Silhouette Committee.

Melissa's Achievements
For Melissa, the competition was the perfect way to round off her North American experience, which began with a six-month stint working at a hotel in the tiny village of Kananaskis, which is just under an hour's drive from the Alberta city of Calgary.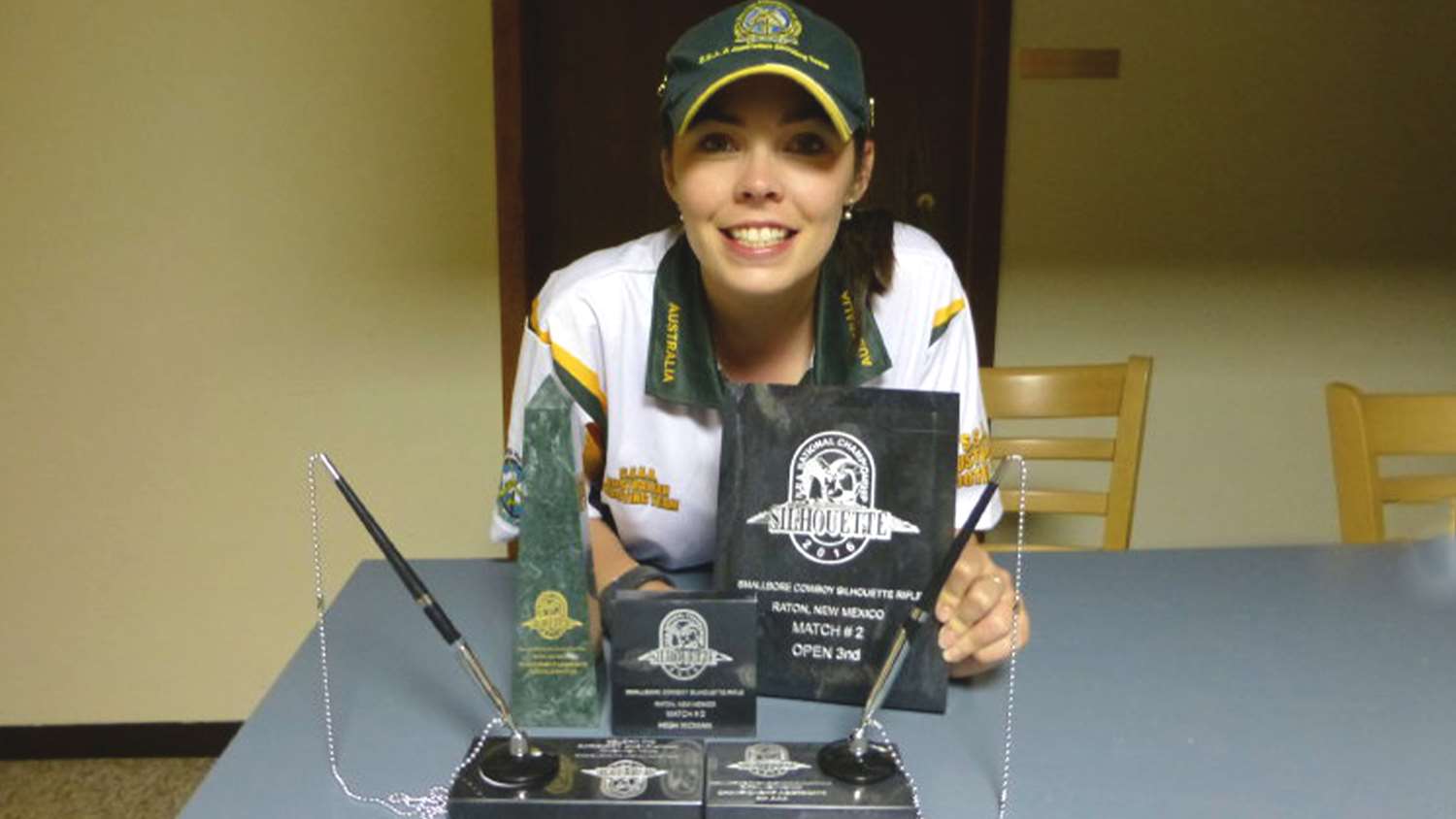 "She decided that she wanted to go to Canada to work," said her Nan, Pat. "She had interviews over Skype and the job initially was for four months but it turned into six. She only really came back for the Nationals which were held in Adelaide shortly before we went across to America."

What makes Melissa's achievements all the more special is that during her time in Canada, she was unable to practice her shooting. So she went into both competitions not having shot for six months.

"There was one shooting range where she was but it was closed for winter," said Pat. "So she just concentrated on snow sports."

Melissa is now back in Australia reinstalled in her former job as a shift manager at an organic fast food outlet and pondering her options on the shooting scene.

"She really, truly wants to represent Australia at an event like the Commonwealth Games," said Pat. "But to do that she will have to change her discipline. She doesn't want to give up Silhouette but she is worried that if she doesn't give something else a try she may live to regret it. So she is wondering what to do next."

Learn more about NRA Silhouette Rifle competition at this link: competitions.nra.org/how-to-get-started/silhouette-competition.aspx.