Watch the video above featuring Coach Josh Kroells and Minnesota State High School Clay Target League student-athletes. 

The Minnesota State High School Clay Target League (League) was a part of the Minnesota Wild hockey game on November 23 at Xcel Energy Center in St. Paul, MN.

The League is very popular in Minnesota—it's one of the most popular activities in the state with over 10,000 students participating. Additionally, the League's Trapshooting Championship is the world's largest shooting event, taking place over eight days (expanded to nine this year) and hosting nearly 7,000 individual high school competitors.

The League is a great way for students to participate in school activities, and a great offering for students that don't have an interest in other school programs. In fact, 35 percent of participating student-athletes say that the clay target league is the only high school sport they play. The clay target league is also the safest sport in high school. Since its founding, the League has no reported injuries.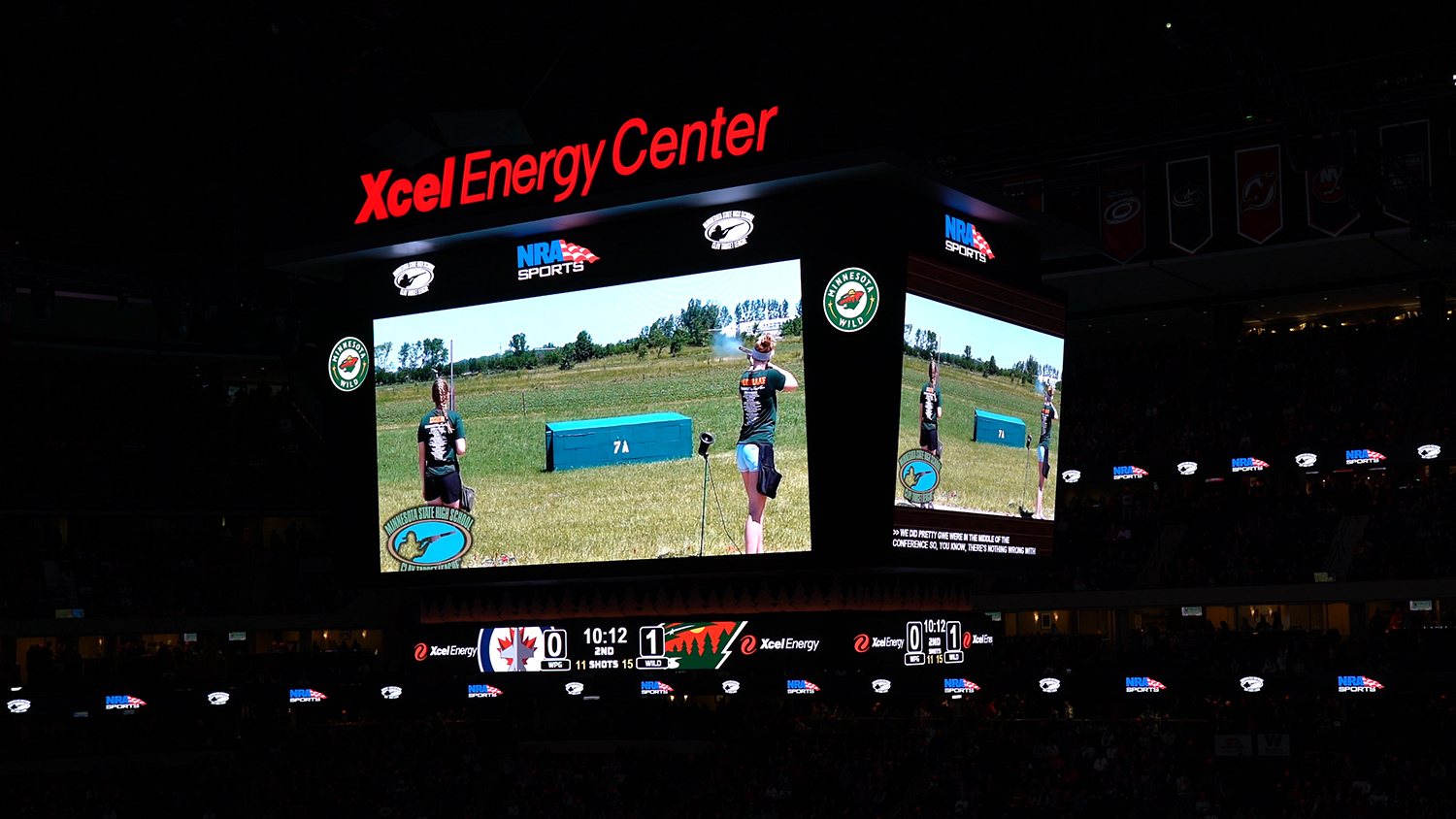 Thanks to NRA Sports and the Minnesota Wild, Norwood/Young America High School Head Coach Josh Kroells along with team member Issac Mueller were interviewed during the game's intermission while a video with highlights from the League was shown on the scoreboard. In addition, students and clay target league team members Lily Schneider and Austin Pysick were on the ice competing by shooting hockey pucks at duck decoys.

The League is an affiliate of the USA High School Clay Target League, a 501(c)(3) non-profit organization. The League is an independent provider of shooting sports as an extracurricular co-ed and adaptive activity for high schools and students in grades 6 through 12. The organization's priorities are safety, fun, and marksmanship—in that order. Each student is required to pass a comprehensive firearm safety education course prior to participation.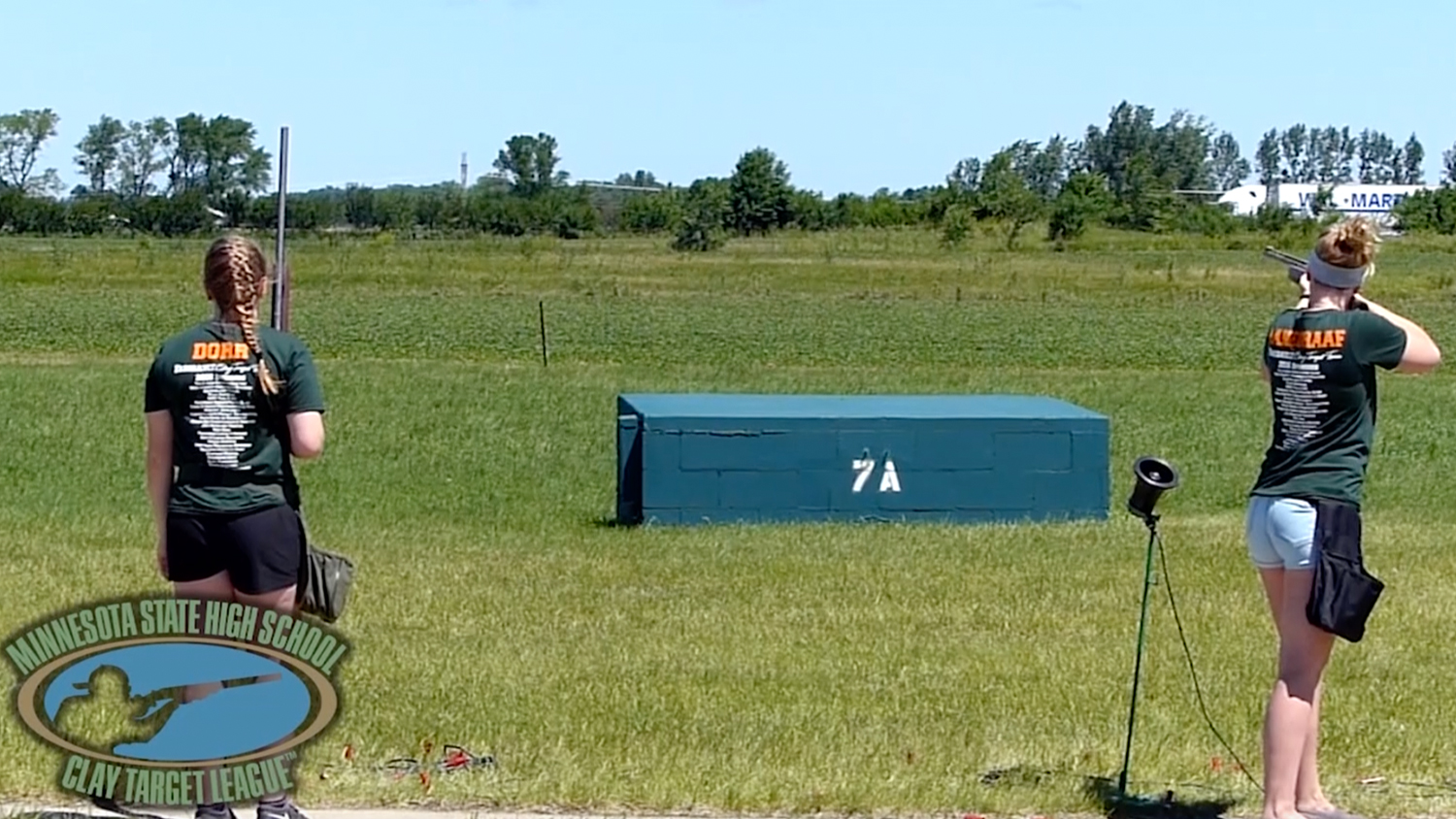 In the past few years the League has grown tremendously. Started in Minnesota, the League has gone from three teams in one state, to over 400 teams in 12 states. During the 2015-2016 school year alone, nine states from all parts of the country joined the league—New York, Pennsylvania, Kansas, Kentucky, Oregon, Michigan, South Dakota, Illinois and New Mexico.

This year the League expects to offer its 100 percent school-approved program in as many as 10 additional states.

Learn more about the league at this link: www.usaclaytarget.com.