Watch the video above for more SSUSA coverage of the 2017 Grand American World Trapshooting Championships.

"Have you seen the range yet?" It's the first question that Amateur Trapshooting Association (ATA) Executive Director Lynn Gipson asks me, inside his office in the headquarters building at the World Shooting and Recreational Complex in Sparta, IL. "It's 3½ miles long."

I was in town for the Grand American—the largest shooting event of its type in the world. Trap shooters from all over the world (a staggering 4,000 people!) compete over 11 days of clay target shooting in 23 exciting events leading up to the Grand American Handicap Final. Many of them have spent thousands of dollars on highly customizable shotguns, along with gear designed specifically to stand up to the rigors of trap.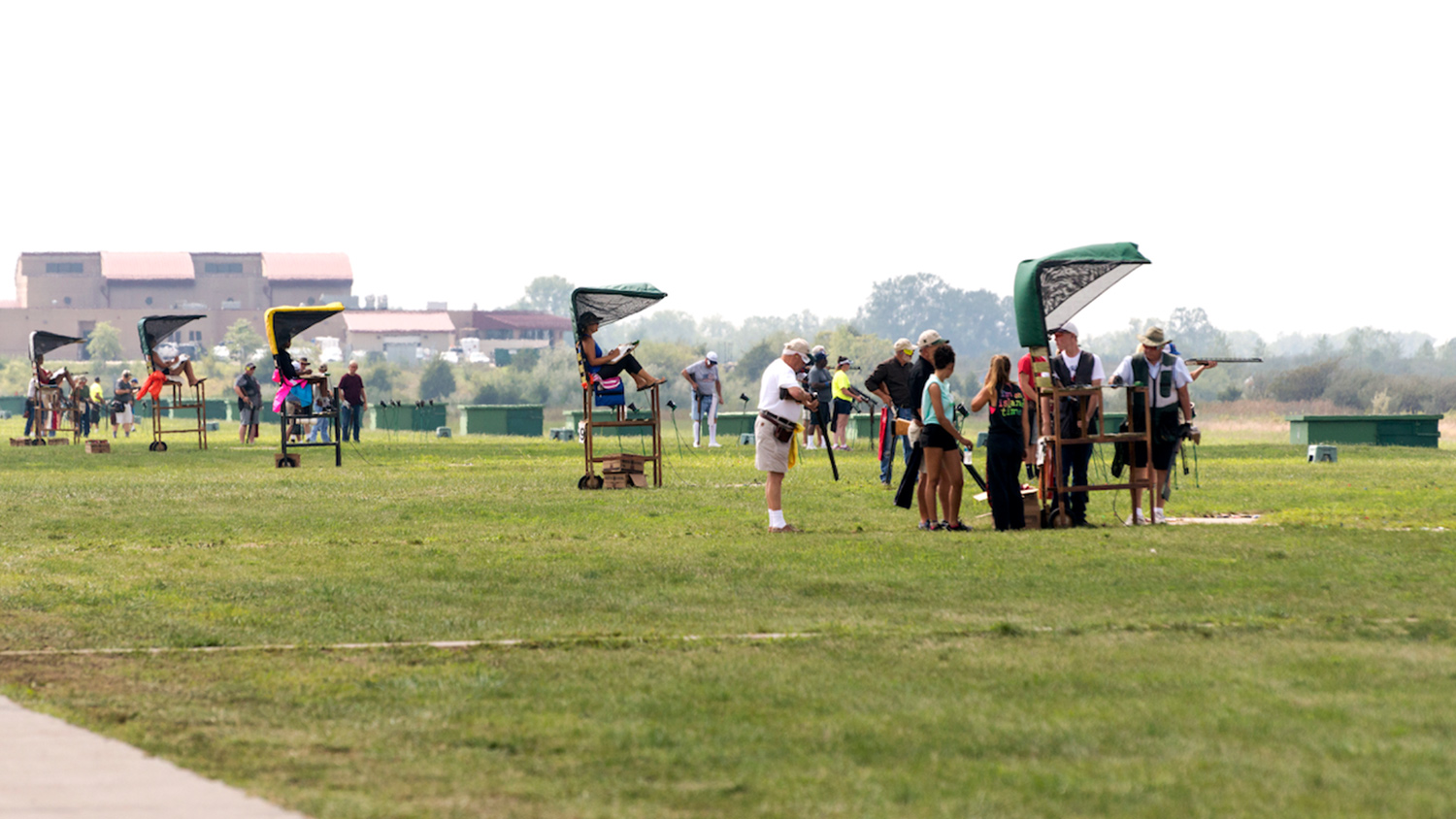 Most of these people have been in Sparta the full 11 days. These competitors are some of the nicest around, with their own formal etiquette and tradition built over 100 years of formal trap competition. While the bulk of the shotguns are over/unders, with big names such as Benelli, Beretta, Browning, CZ-USA, Krieghoff, Perazzi, Remington, and Winchester represented well—I observed more than a handful of shooters using semi-automatics and single barrel models. USA-made guns such as the Kolar, out of Racine, WI, are also extremely popular for Trap.

Trap shooting as a sport began with live pigeons in the U.S. around 1825, with the first recorded match being in Cincinnati, OH, six years later. Americans led the way in developing artificial targets for trap competition—first with glass balls containing feathers, then clay targets. Once during a one-day exhibition, Adam Bogardus broke 5,681 glass balls before missing, while Annie Oakley once shot 4,772 of 5,000 glass balls released from 15-yard traps. These types of events are the ancestors of today's modern ATA matches, like the Grand American.

Trapshooting Mecca

The recreational complex is separated into two big parts. One is the range, which has 120 meticulously labeled and manicured sections—each containing five shooting points, trap house, and associated hardware. Birds are voice activated by a microphone next to each shooter. There's a PA system that's easy to hear throughout the complex that announces match updates. The set-up reminded me of another "shotgun megaplex"—the Cardinal Center in Marengo, OH.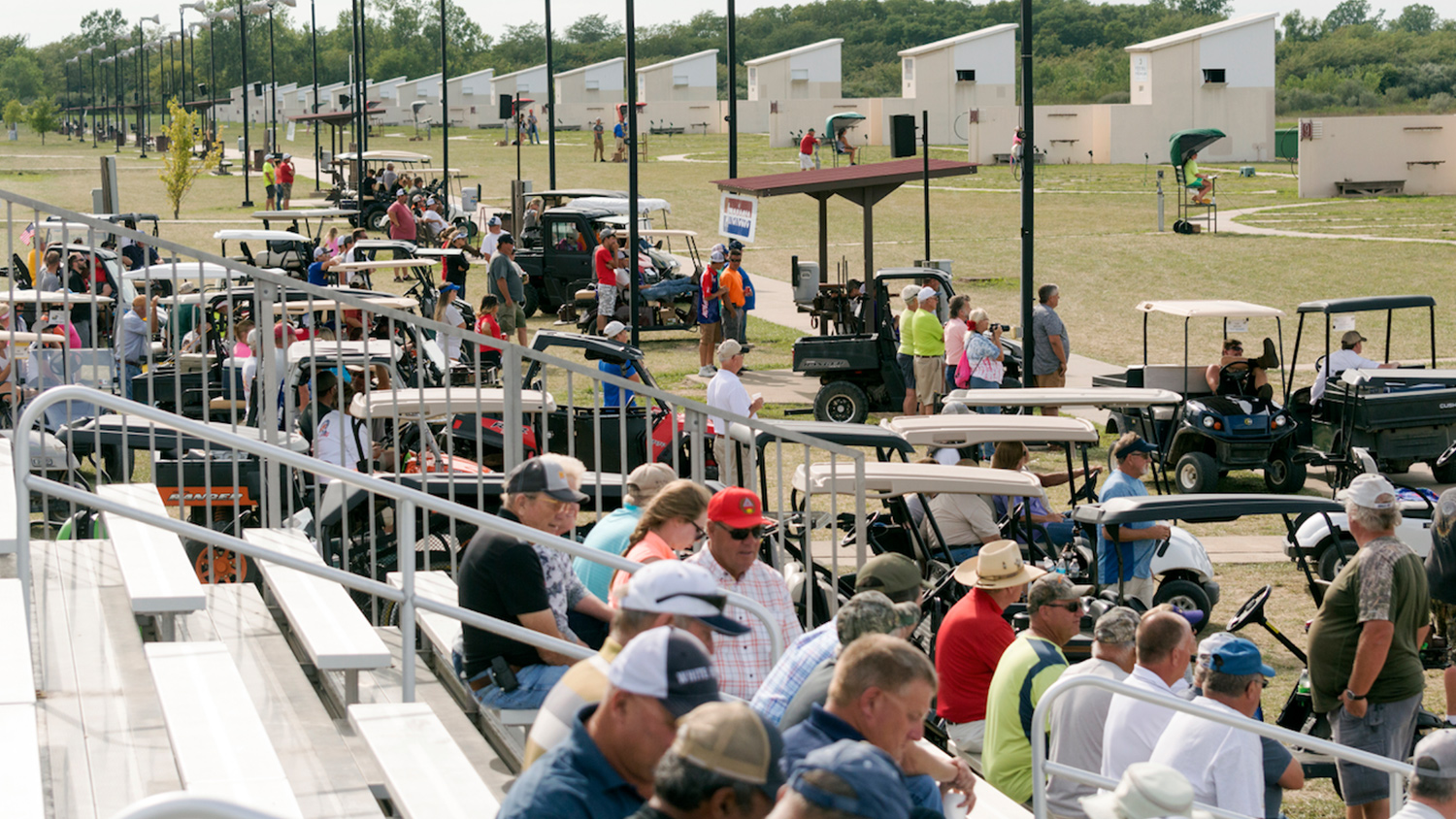 The other portion is a complex of buildings that includes the headquarters building, the ATA Hall of Fame, and a warehouse with enough shotshells to supply a small army. As Tournament Director, Gipson spends most of his time shuttling in between both portions. Surprisingly, he's not spending a lot of his time putting out fires, because there are none—the match is run smoothly like butter. Lynn took me on a tour of the complex in his Gator ATV, and just about every person we saw (which literally seemed like hundreds to me) knew who he was and stopped to say hello. All had a big grin.

"People here just have the best time. We have shooters from Australia, Brazil, Costa Rica, New Zealand, and South Africa—in addition to the thousands from the U.S. that are absolutely thrilled to be here to compete in the sport they love," Gipson remarked about the different nationalities represented. The ATA's board of directors recognized Australia as a sanctioned member this year. The vote was unanimous—ATA is going worldwide.

But wait, there's more. There is what can best be described as a trap shooter's mall—a mall that absolutely caters to this crowd, with all the big names represented once again with their own stores stocked full of their wares—additionally gunsmithing services available. Along with the gun manufacturers, other industry leaders such as Winchester Ammunition, Federal Premium and White Flyer had vendor space at the mall and had plenty of merchandise. All companies had their pro teams in attendance. In front of the vendor mall there are trap fields where companies can demo their merchandise, pretty convenient for all involved.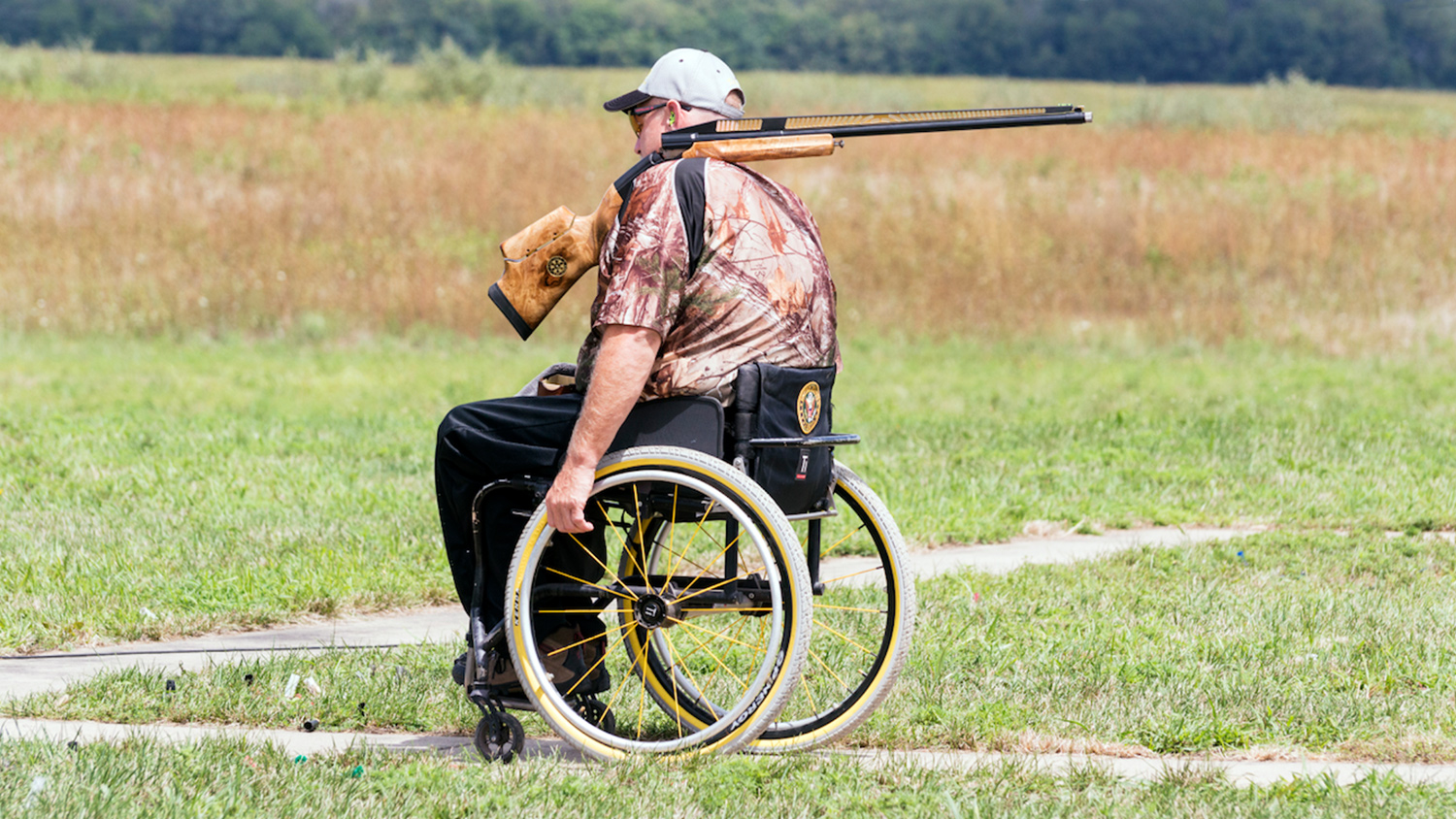 The complex is truly spectacular. There are 1,000 campsites spread out over three campgrounds, 4,001 parking spots, and three lakes for shooters to enjoy. Nice paved roads and plenty of food trucks (go to the Butcher Block!) make spending all day on the range a pleasant experience.

Checking in is a breeze, because everything from payment to squadding requests is mostly automated and there's staff to assist with any problems. The ATA operates a closed-circuit television feed that seems to be piped into every available screen. The feed has start times and other information.

Shooting

I shot the handicap matches on the penultimate day of the championships. For a shotgun I borrowed a Stoeger Condor Competition from a friend, the same you can find at any big box sporting goods retailer. It was a left-hand model and I'm a righty, but I was comfortable with the gun as I had shot it previously. It was a little sticky with the action break but some friendly competitors in my squad helped me out with a quick lube. For ammo I chose Federal Premium's Gold Medal Grand. I had already heard good things and they lived up to the hype, at least my shoulder thought so. The recoil really is dialed back a bit with these shells. When I was at the shellhouse I saw mostly Federal Gold Medal Grand and Winchester AAs being purchased.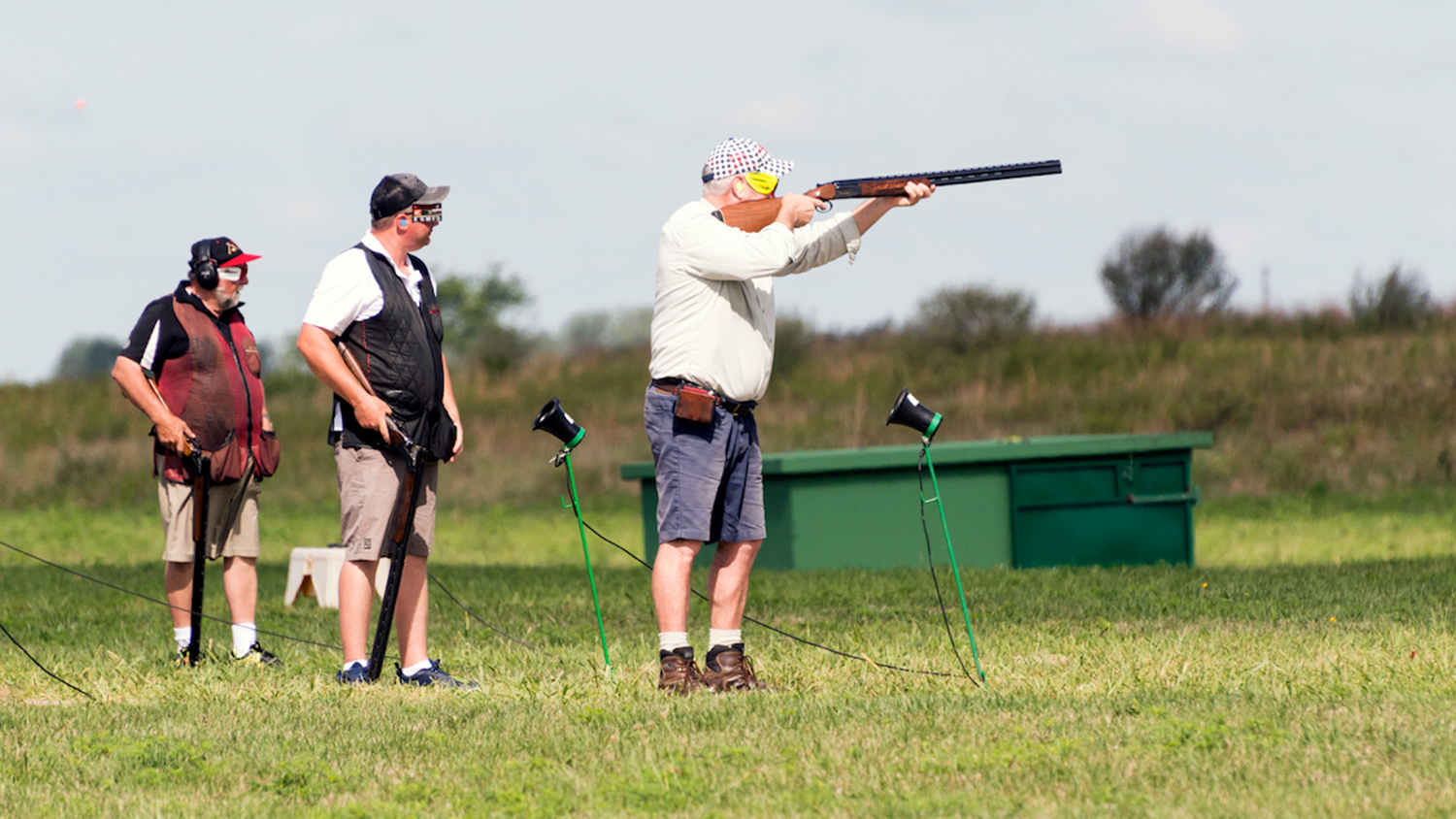 I wasn't the only one who noticed Federal's new ammo line and their low recoil.

"Federal is honored by how positively shooters from around the world reacted to Gold Medal Grand," said Devon Harris, Federal Premium's shooting promotions manager. Harris won the Grand in 2010, earning a $100,000 purse, and is one of the genuinely nicest guys you will ever meet.

"Many competitors told me they used to shoot other products, but switched to Gold Medal Grand because it performs as well or better, with noticeably less recoil," Harris added. "In fact, several shooters on the trophy list who don't normally shoot Federal Premium took home Grand American trophies after switching to Gold Medal Grand."

I fully attribute my 37/100 score to newbie jitters and definitely not because of my shotgun or the ammunition.

Competitors

Jeff Galloway of Greensboro, NC, and Mike Brown of St. Louis, MO, were two of my four squad mates. Both are representative of the typical Grand attendee.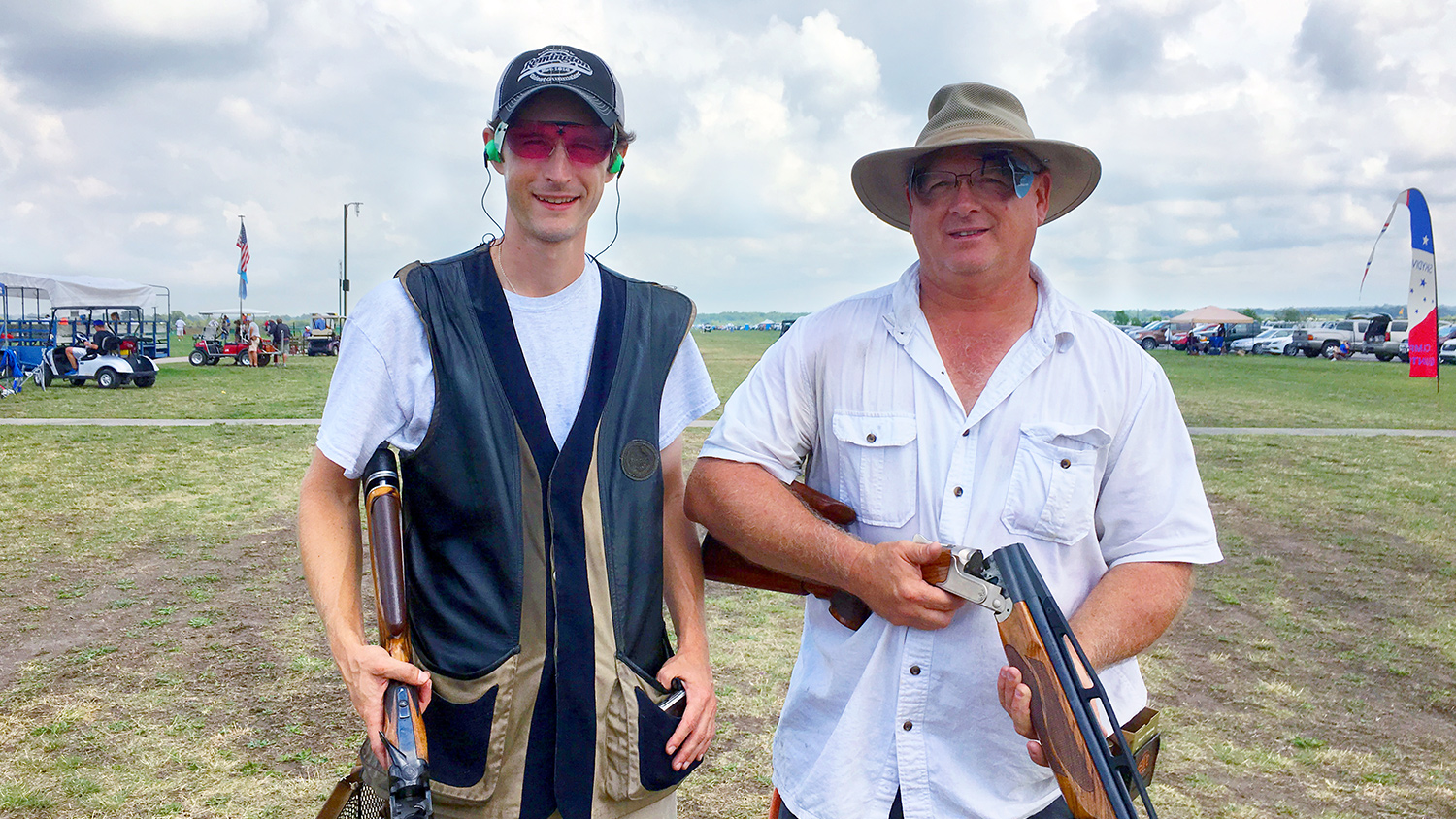 Galloway is 31, and started trapshooting at age 14, beginning with his dad and grandfather. He has been coming to the Grand since 1998, and he said it's the fellowship that brings him back each year. "Shooting and competing against top-notch shooters, good food and good times!" he said when asked what his favorite part of the Grand is. Galloway was shooting a Perazzi MX8 with Remington Premier Nitro 27 shotshells.

Brown is in his seventh full season of ATA competition. He is a big competitor, and especially enjoys meeting new people at the Grand. "To be able to shoot against the best and not just your local friends is great, and also see people from all over the world. I've met people from South Africa, Australia, New Zealand, Brazil and Italy. This sport is growing all over the world," Brown said about the Grand. Brown was shooting a Kolar shotgun. "In this sport, the three big manufacturers are Kreighoff, Perazzi and Kolar. You will see a lot of people start out with Browning, which is great for beginners. I like Kolar, because it's American-made." He also uses the Remington Nitro 27 for shells.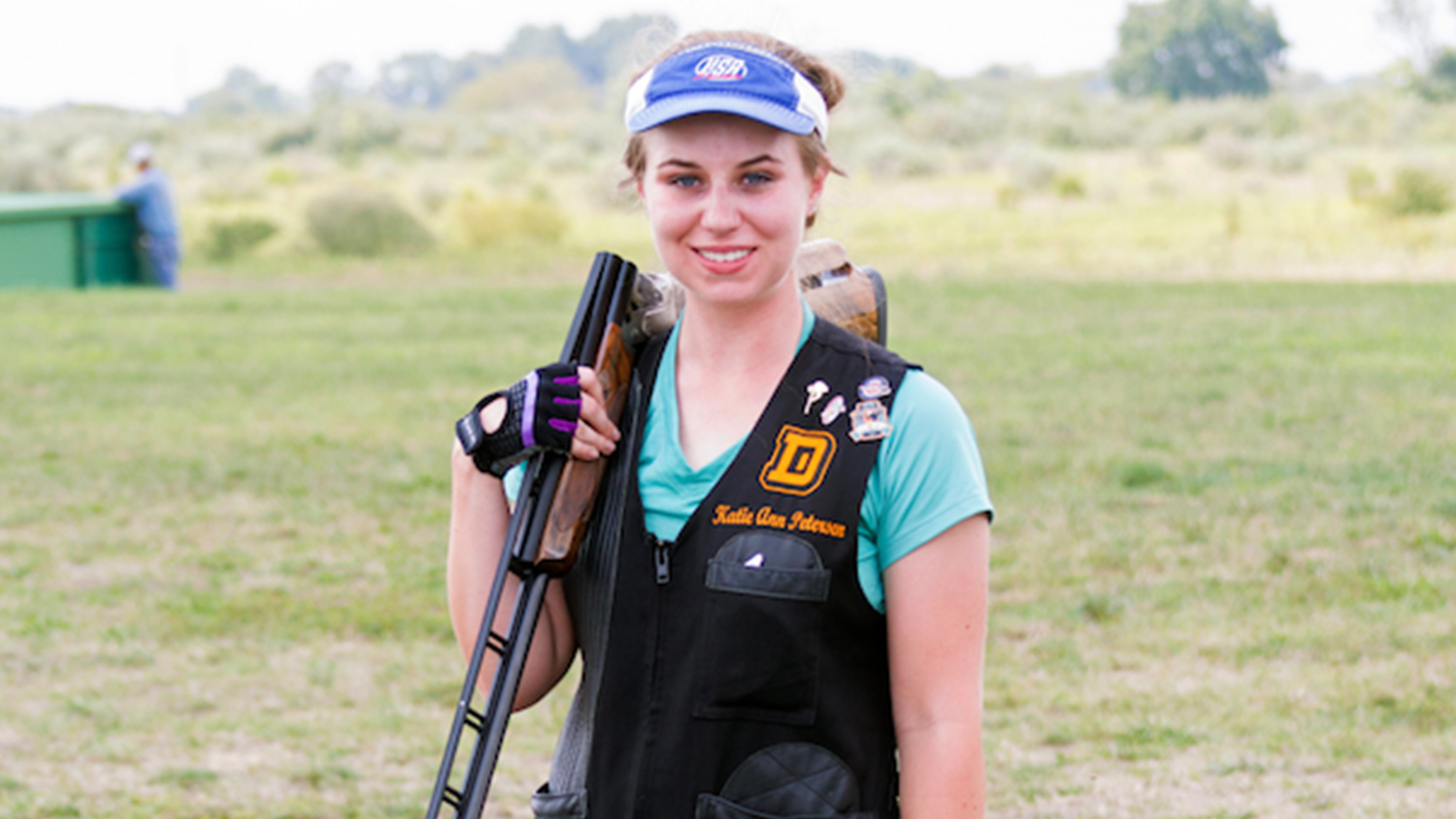 Katie Ann Petersen of Fremont, NE, was shooting her first Grand this year, although she had been to the venue previously for Scholastic Clay Target Program competition. Petersen began shooting as a freshman in 2012 at Marion High School, and during her junior year she won Nebraska's High Lady Gun. Now she is a member of the Doane University team. Her favorite part of trap is the atmosphere. "It's a very calm and relaxing sport. The people are really wonderful. My college team and Coach Ricky Marshall have been helpful." For a gun, Petersen has a Kolar she picked up prior to the Grand. For ammo, in handicap she shoots Winchester AA 1290 7½, and for singles she uses Federal Gold Medal Grand.

Steve Comus, director of publishing at Safari Club International has been going to the Grand for over 50 years. A true student of the clay shooting sports, Steve literally wrote the book on sporting clays. He was shooting a Perazzi MX10 shotgun at the Grand this year.

"With thousands of shooters on the line each day, the Grand American is much more than just a shooting competition, although it is the biggest such competition in the world. Each shooter has his or her personal story and reason(s) to be there. The Grand is a part of Americana, right at the intersection of culture and tradition," said Comus.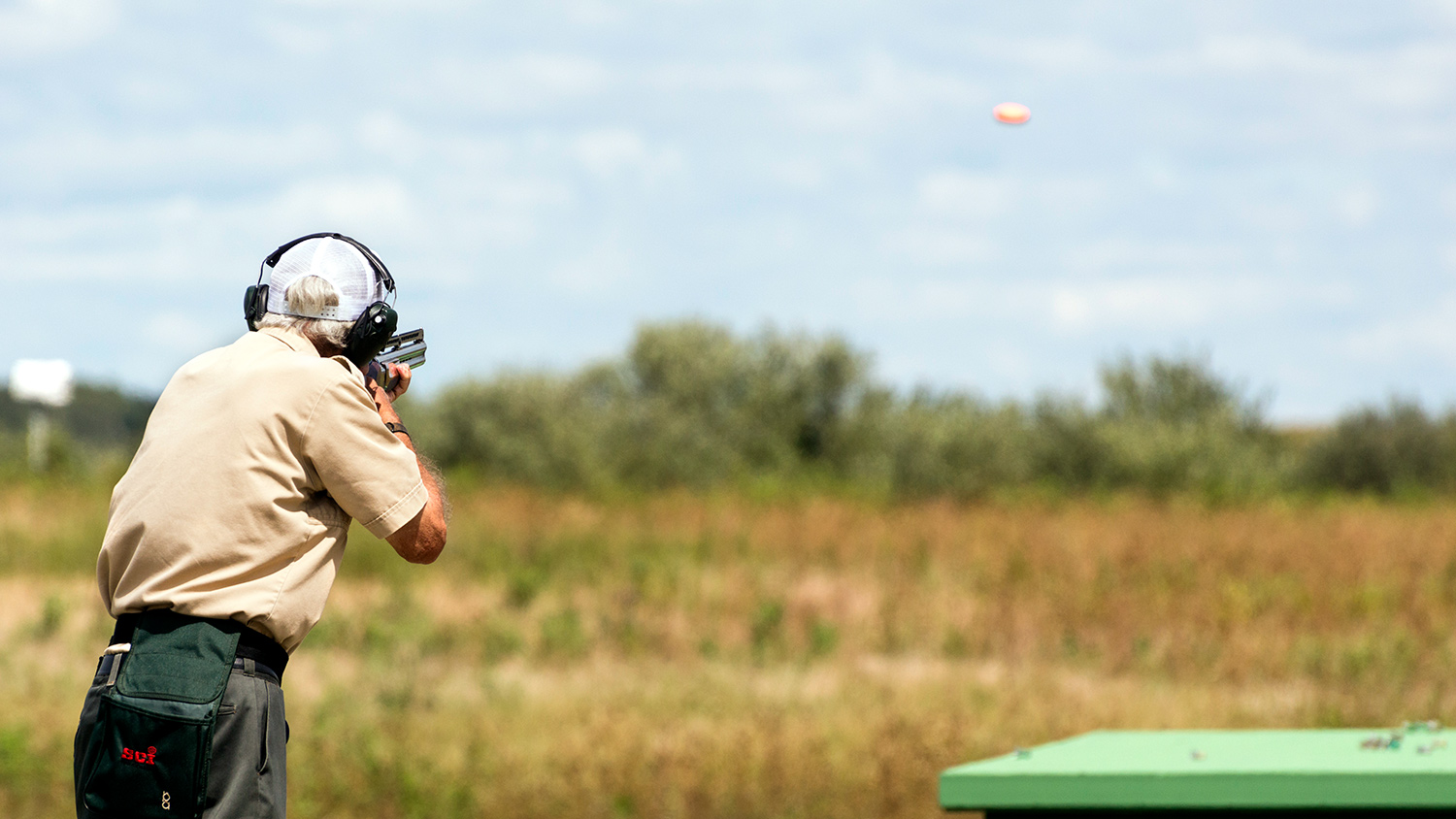 He added, "The Grand is an opportunity to be part of a true community of active shooters. One thing that seems to separate the Grand from many other shooting competitions is that, although there are recognized winners, there really are no losers. Just being there and experiencing the unique energy of the Grand can be gratifying enough for many folks. But there is just something really special about going to the line, calling for a target and then hitting it that's different at the Grand than at any other shoot."

A Growing Sport

Jeff Galloway and Mike Brown aren't the only ATA shooters with an eye for competition. The trapshooting community is growing at a meteoric pace, especially juniors. ATA's Academics, Integrity, Marksmanship (AIM) youth competition had a significant increase in turnout this year. Thousands of kids were able to compete for five days before the start of the Grand.

"Skeet and sporting clays during AIM were up about 30 percent," Gipson said. "We just started AIM last year and it's been very well received. The trap shooting was probably up three to four percent."

Dr. Tom Arvas is a former president of ATA and chairman of the NRA Shotgun Committee. He provides insight on the youth shotgun competition phenomenon.

"Kids are gravitating towards shotgun because it's fun! Clay birds are reactive targets and trap shooting is a fun game," said Dr. Arvas. "There is no doubt in my mind that the same great feeling I had when I shot my first clay target on the trap field 50 years ago is the same experience thousands of kids have at the Grand each year."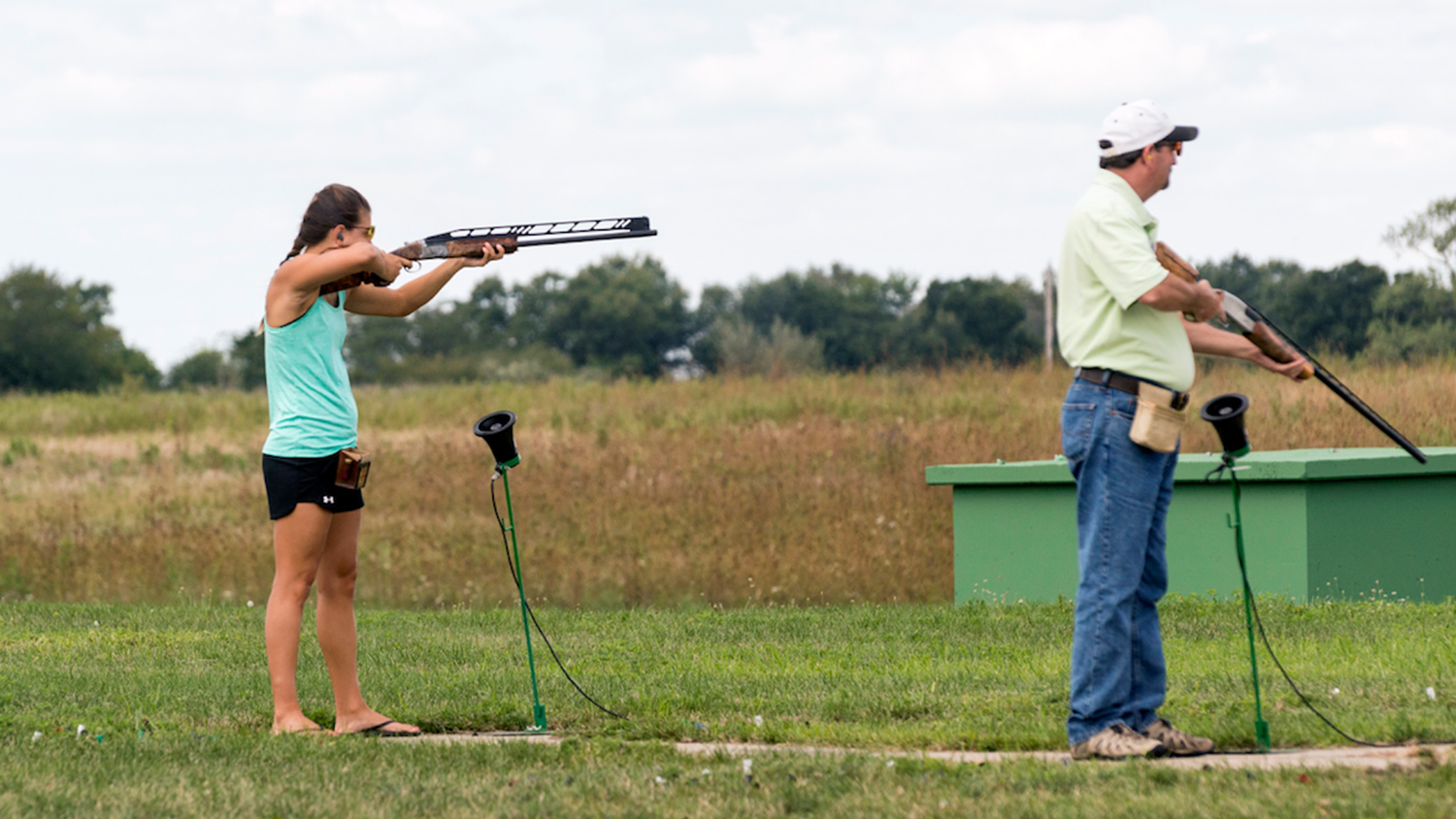 Lynn Gipson points largely to the ATA's willingness to mentor these kids as the future of trapshooting as a sport, along with key fundraising partnerships.

"We do our best to fulfill expectations so that these kids have happy memories participating in our events. Winning teams receive funds earmarked for scholarships that are matched on a two-to-one basis by MidwayUSA. Thirty-four scholarships were awarded during the AIM Championships and the Grand American this year, over $80,000 in total," said Gipson. "ATA is willing to do whatever it takes. We want to make sure those that are committed to the sport year-round are supported," he added.

The willingness to do whatever it takes to make the community happy is a big reason why ATA has enjoyed a large following. This group is driven by their passion, and this is reflected in this flagship event. But don't take my word for it—check out ATA competition for yourself. You can start out at a local shoot (ATA has hundreds of sanctioned events throughout the U.S.), but the Grand American is one outstanding place to begin.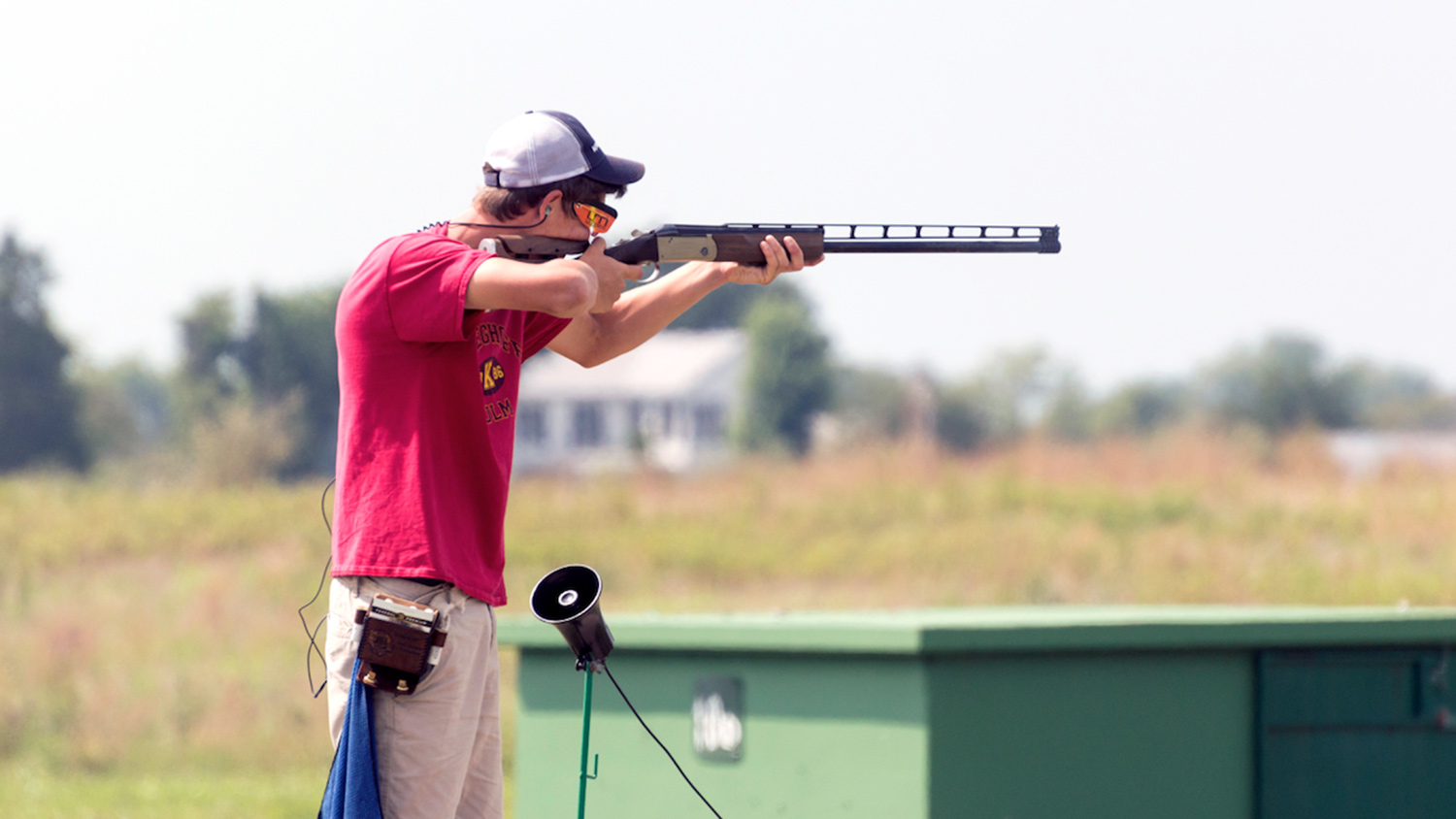 Steve Comus summed up the Grand American experience best.

"I still remember vividly the first time I fired a shot at the Grand American. My Model 12 Winchester shotgun obliterated the clay in the rather distinctive way Model 12s did. Although I was already a gun junkie, I was hooked the instant that flying disk turned to dust. For those who have not had the pleasure of experiencing the Grand American, I guess the best way to put it is to paraphrase a song: No matter where or whether you've shot before, the Grand American is a brand new game. As its name implies, it is truly a 'Grand' event—something that lasts a lifetime—even though it is refreshed each year."