History was made on Sunday, January 20 when Team SIG shooters
Daniel Horner
,
Max Michel
and
Lena Miculek
set a team world record before the 2019 SHOT Show in Las Vegas, NV. 
Watch the video above.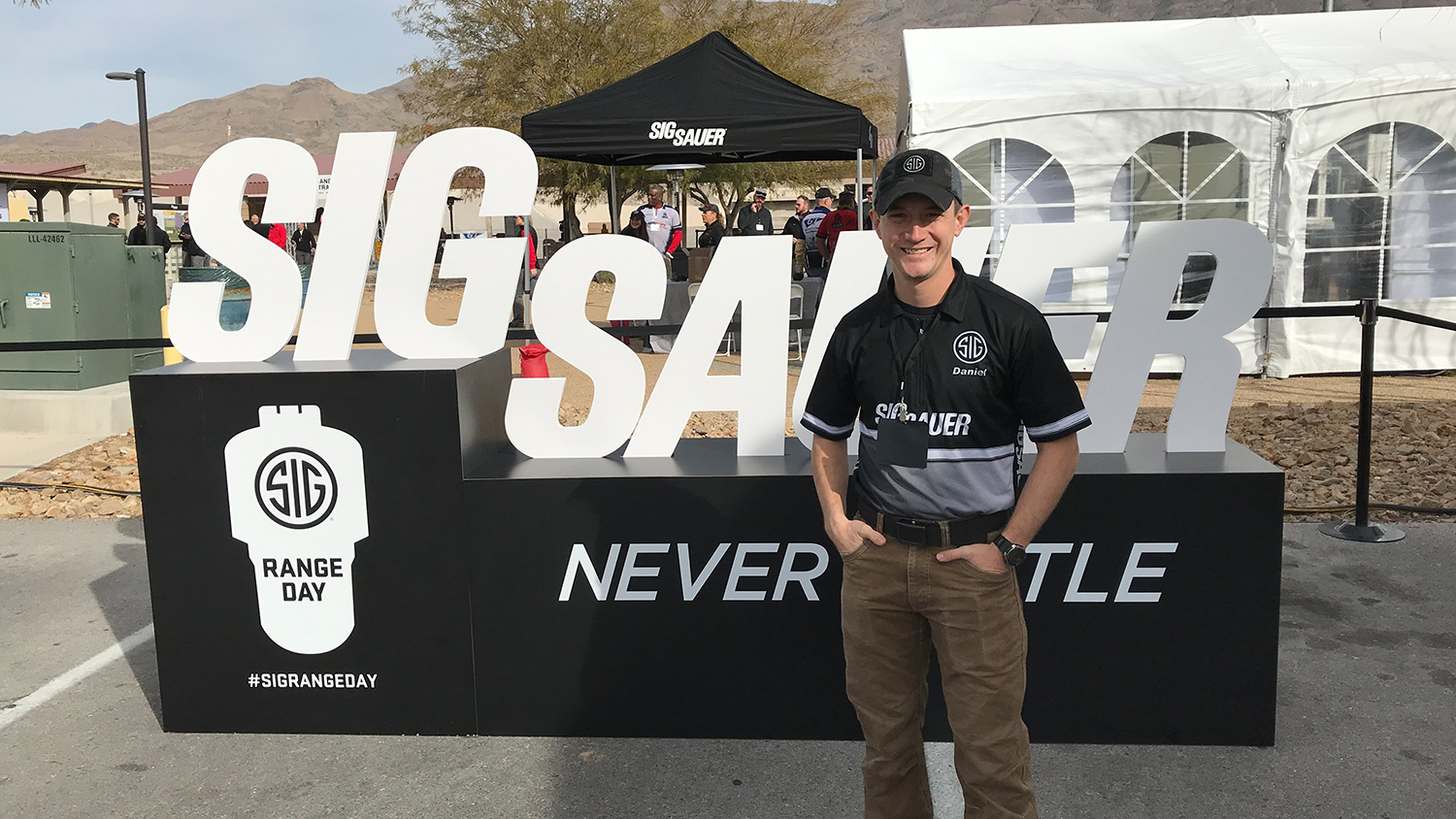 The Speed Shooting Team Challenge
For the record attempt, the three shooters were placed in separate shooting boxes at 8-yards distance. In the left box, Daniel Horner, center box Max Michel and right box Lena Miculek. Horner and Miculek were both shooting SIG MPX pistol caliber carbines and Michel using a SIG 9mm pistol. Any team member could fire at any target in the array. The final time is based on the last team members shot, and counted only if all targets have fallen.
SIG Sauer
established this unique course of fire that allows for a true shooting team world record. Cole McCulloch, director of NRA competitive shooting was on hand to certify the record.
"The Speed Shooting Team Challenge is the new standard for outright speed shooting as a team," says McCulloch. "SIG set the standard and I look forward to seeing other teams compete for the world record in the years to come."
Interested in challenging the world record score of 4.42? The course of fire will be published so it can be replicated. Any team attempting to break the Speed Shooting Team Challenge record can try three times on a given day. The NRA must sanction this event and certify a world record time.
---
More 2019 SHOT Show coverage: