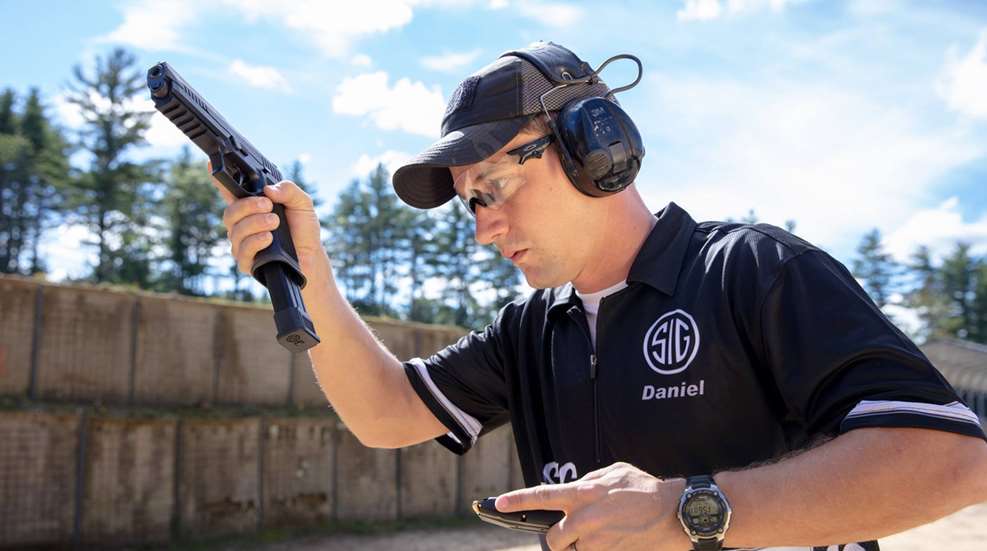 Acclaimed action shooter SFC Daniel Horner has left U.S. Army service and has become a member of SIG Sauer's pro shooting team. Horner, one of the most talented shooters in U.S. Army Marksmanship Unit (AMU) team history, cemented his legendary status after winning a slew of titles in many disciplines—125 to be exact. He was the very first NRA World Shooting Champion, winning the first tournament held in 2014.

Among multi-gun shooters, Horner is widely considered the one of the greatest to ever "play the game," displaying unprecedented skill and speed in rifle, pistol and shotgun shooting. He will join Team Captain Max Michel and Lena Miculek on the Team SIG roster.

"To have this opportunity to represent industry leader SIG Sauer and join Team SIG is really a dream come true and I can't wait to start working with the company and competing," said Horner about shooting for the SIG Sauer pro team.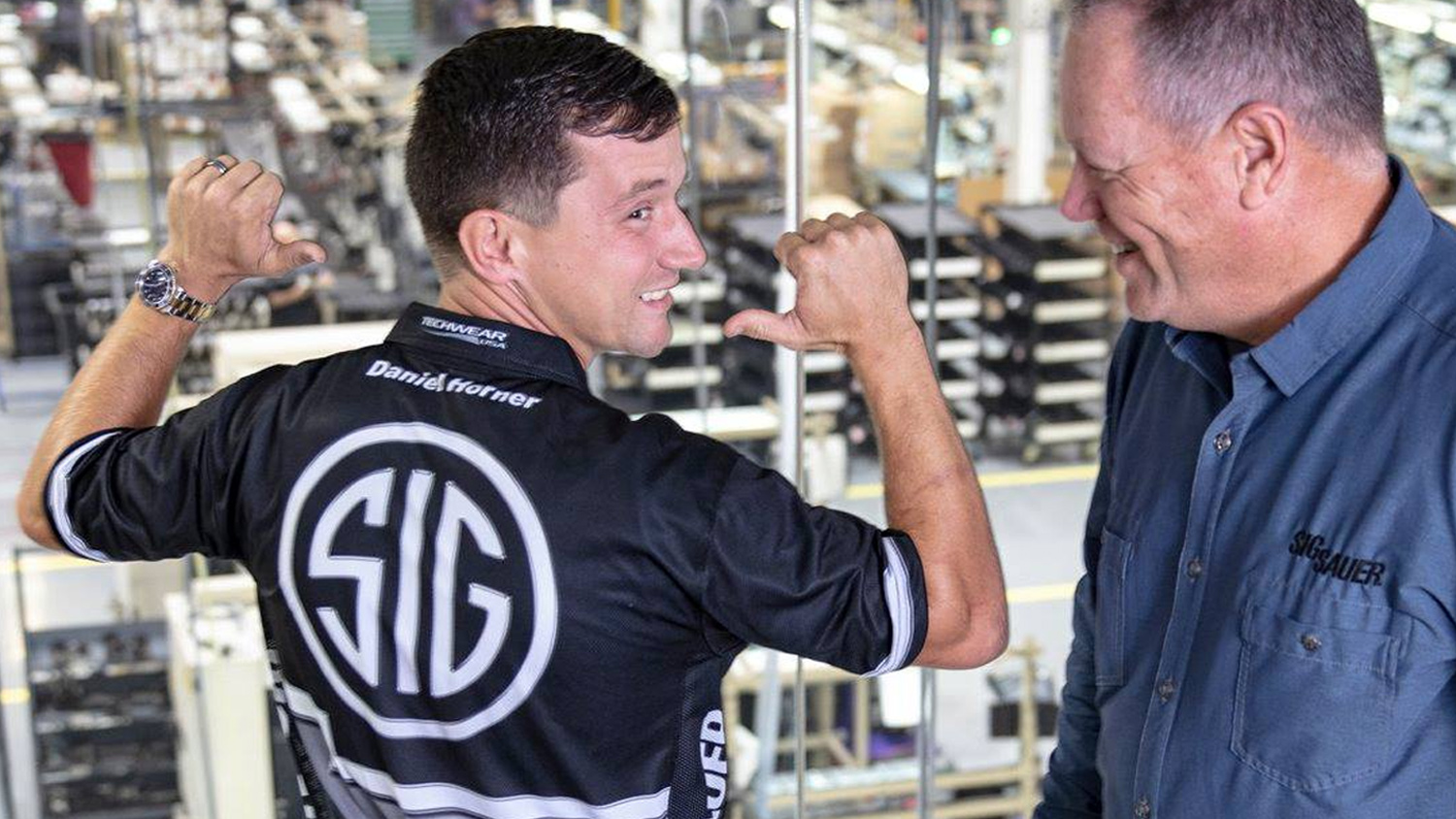 As a member of Team SIG, Horner will compete in multi-gun and long range rifle matches. As for his guns, he will be using the P320 X-Five full-size pistol with iron sights, M400 SDI Comp rifle topped with the TANGO6 1-6x24 SFP scope, and the KILO2400ABS laser rangefinder. And for ammo, he will be shooting a variety of SIG cartridges: 9mm Match Elite Competition, .223 Rem. Elite Match Grade, as well as .223 Rem. Varmint and Predator loads.

A true master of the shooting sports, Horner often left his competitors in the dust, beating them with accuracy and mobility that often defied belief. As with most top talent, Horner was never a flashy shooter, but instead decimated his opponents with sheer speed backed up with raw precision, defining action shooting for a generation of shooters seeking to emulate his success.

"We are thrilled to bring Daniel to Team SIG to join forces with Max and Lena as they compete for SIG Sauer," said Tom Taylor, chief marketing officer and executive vice president of commercial sales. "His record as a 3-gun shooter is truly remarkable and is a direct result of his hard work and dedication to the sport."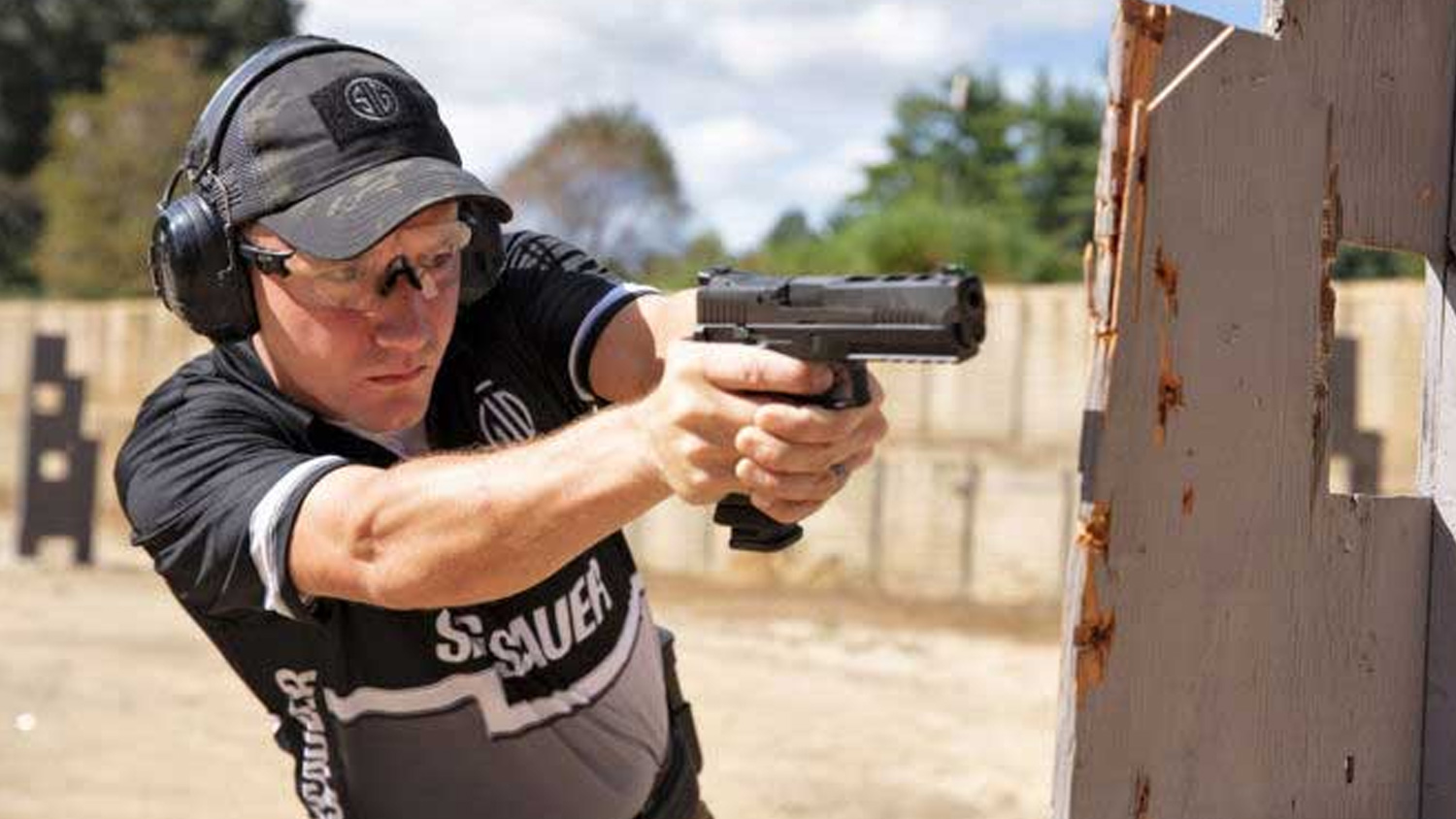 Horner began shooting at age six, accompanying his dad on trips to the range. By age 12, he'd already shot in first IDPA match, and by time he turned 16 he was an IDPA national champion. Two years later, Horner enlisted in the U.S. Army to join the AMU, and the rest is history. Rising to the rank of Sergeant First Class, the ace shooter made it look easy, racking up action pistol, 3-gun and multi-gun titles at regional-, national- and world-level events. Horner is also a superb sniper and long range shooter.

Here's just a few of his accomplishments:

2014 NRA World Shooting Champion
10 USPSA Multi-Gun National Championships
4 3GN Pro Series Championships
2 IDPA National Championships
2 International Sniper Competition team wins
1 IPSC Shotgun National Championship

"For basically my entire life I have been shooting competitively, and for as long as I can remember it's been a lifelong goal of mine to shoot professionally," said Horner.

As if being a pro shooter for SIG Sauer isn't enough to keep him busy, Horner is instructing at Paul Nelson Farm in South Dakota, a popular wingshooting destination. He is also developing a brand of products bearing his name—Horner Elite.

The SIG Sauer Ft. Benning Multi-Gun Challenge in November will mark Horner's Team SIG debut. Visit his website at DanielHorner.com