Here's the U.S. Army Marksmanship Unit's Daniel Horner doing what only Daniel Horner can, moving like water through an opening speed stage on the 3-Gun Nation Pro Series Circuit. Watch the video above.

Hitting rifle up front, Horner (the 2015 NRA World Shooting Champion) displays judicious marksmanship, setting a measured cadence despite clearing the stage just over 10 seconds after the start buzzer.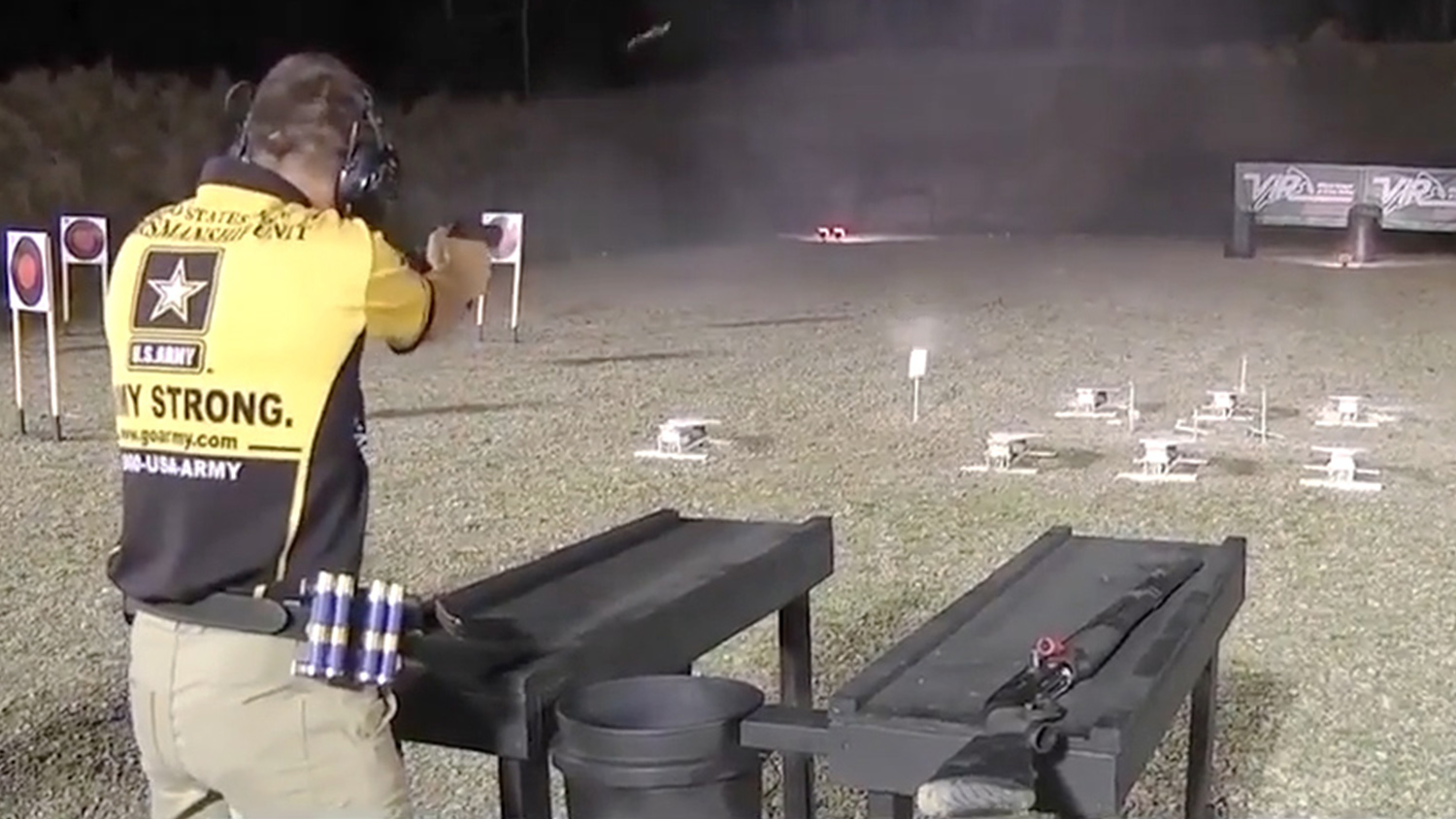 Moving to pistol, Horner demonstrates similar poise, sending only two shots awry, one far right and one just barely left, clearing this stage just as the clock ticks over 20.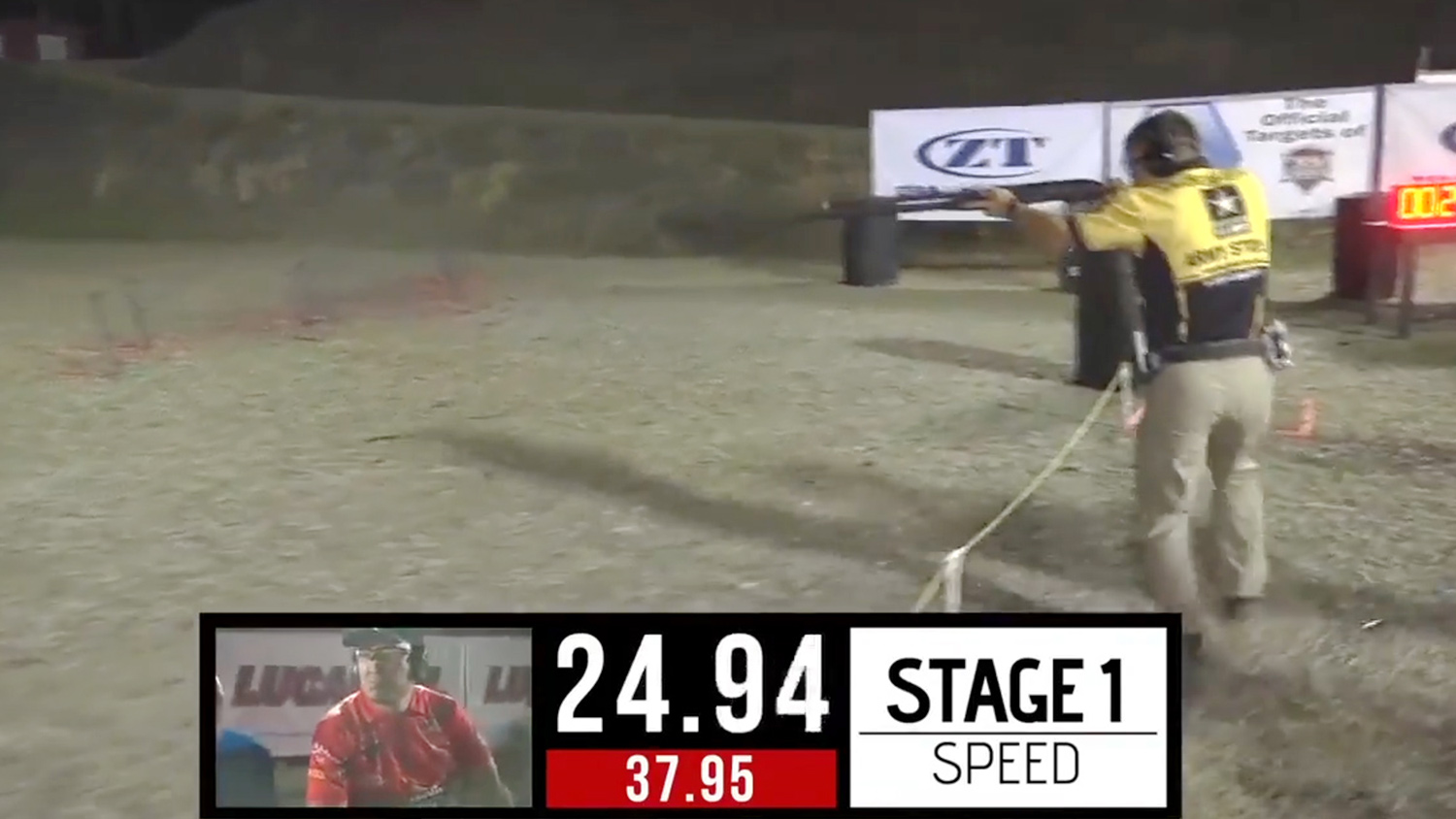 The final station, shotgun, is where Horner really shines. His first five shots (all hits) are delivered with authority, despite being on the move. The third of these takes out the entire right line of plates (three in total)! He continues on to the far plates, moving seamlessly from shot to slugs, executing his no-room-for-error game plan perfectly, and at last clears the round a mere half minute after starting (31.08 exactly); a solid six seconds ahead of his nearest competition.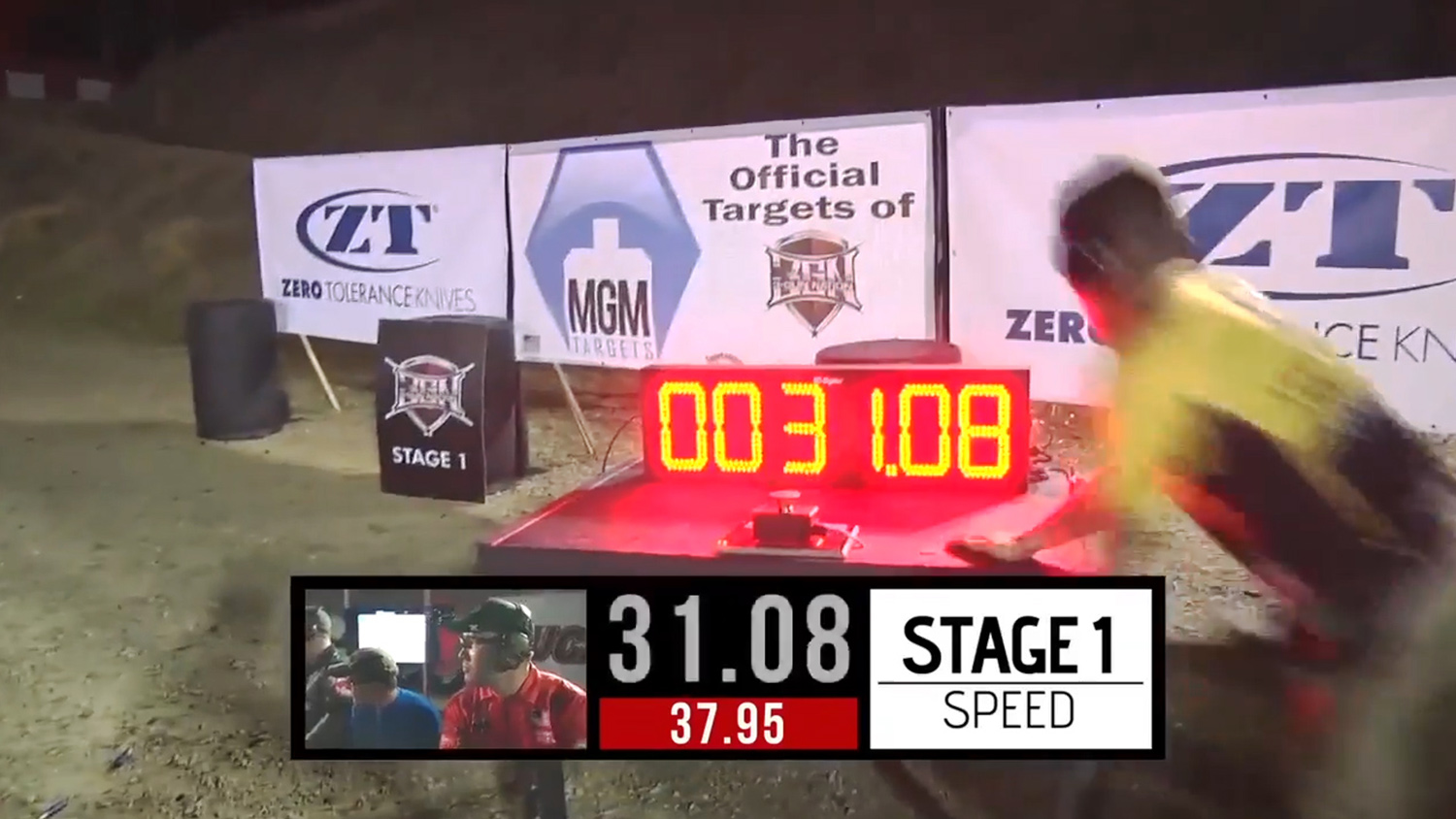 After the stage, Horner takes a second to catch up with the camera, and clues the audience in on the one visible error he made at the end of the pistol round. He lost time here by calling a good shot, despite missing just to the left, and having to reset back on target before moving to shotgun. That really being his only major error however, is quite an indicator of just how strong a performance Horner can lay down. As usual, Horner does not disappoint.

Learn more about 3-Gun Nation at www.3gunnation.com

Learn more about the AMU and the action shooting team here: www.usaac.army.mil/amu/action-shootingservice-pistol.html