For the first time ever, the United States Air Force Academy has won the NCAA air rifle championship title. With a score of 2368-181X, the Air Force rifle team claimed the prestigious honor on the final day of the 2019 NCAA rifle championships.
The two-day event was held March 8-9 at the WVU Coliseum on the campus of West Virginia University (WVU) in Morgantown, WV. The match utilized the WVU
Bill McKenzie Mobile Rifle Range
, which uses Megalink electronic targets.
In second place for air rifle was Texas Christian University (TCU) with a score of 2368-171X. Because of the tie, the second one in as many days at this year's championship, match officials went to the X-count which gave Air Force the advantage 181-171.
Finishing in third place was host school WVU with a score of 2361-172X.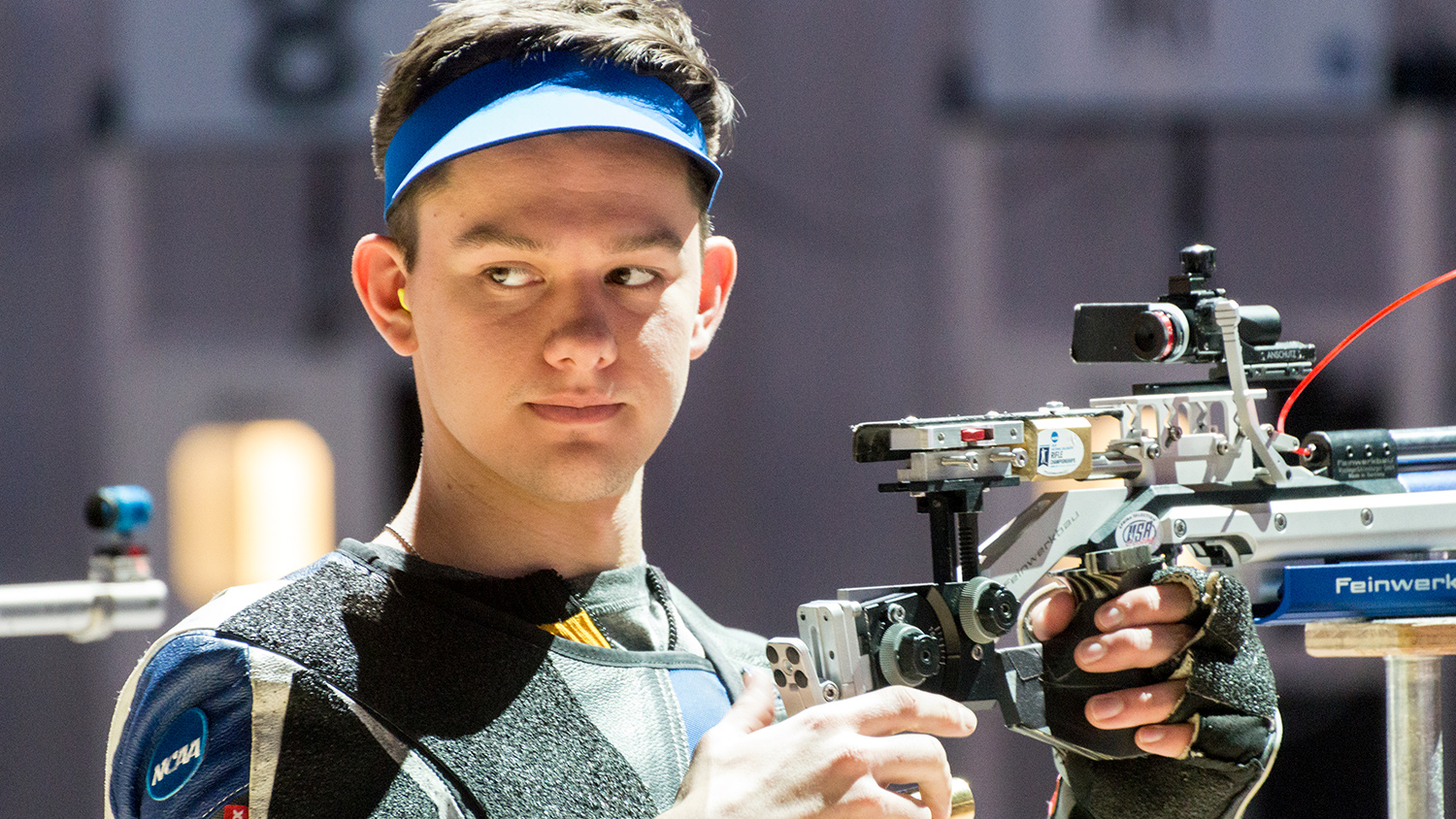 In addition, Air Force finished third in the overall team aggregate, comprised of both air rifle and smallbore, with a total score of 4687-297X. They were bested only by the
match-winning TCU rifle team
with 4699-298X, and the perennial collegiate shooting powerhouse WVU rifle team, who had to settle for runner-up this year with a score of 4692-284X.
Coached by the famous Olympic gold medalist
Launi Meili
, the Air Force rifle team sent five shooters to the championship: Peter Fiori, Casper Schadler, Anna Weilbacher, Spencer Cap and Logan Ogden.
Both Fiori and and Cap qualified for the individual air rifle final, which featured a tough field of shooters. Setting the pace going into the final was Rosemary Kramer of Georgia Southern University, who shot a mind-boggling qualification score of 599-50X, breaking the NCAA championship record that was set by WVU's Petra Zublasing back in 2013.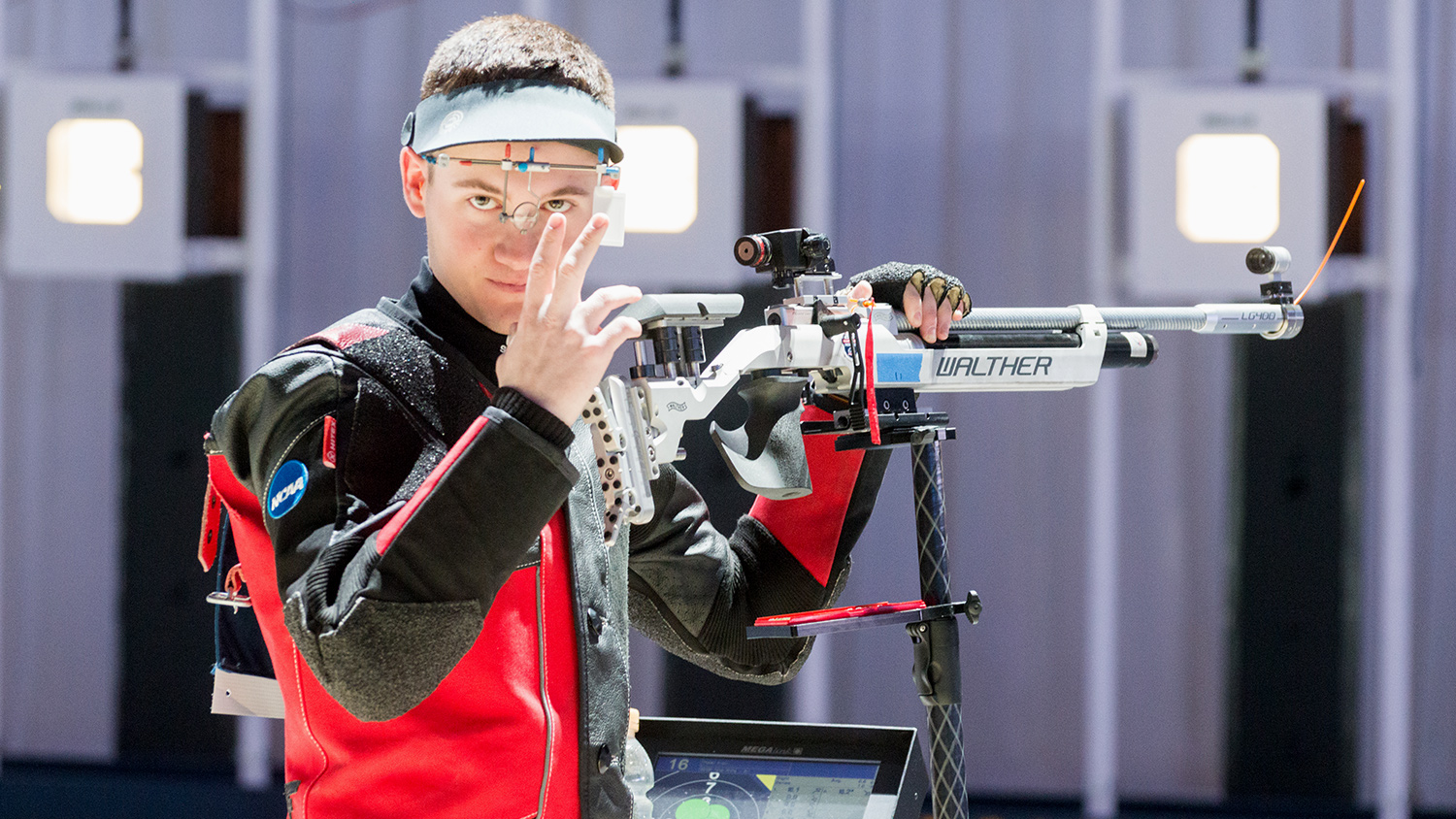 A freshman, Fiori had the second highest score going into the final with 596-50X. Of note is the fact that he had three perfect 10-shot strings in the standing position. The air rifle course of fire consists of 60 shots in the standing position. Last year, Fiori was the gold-medal winner at the 
USA Shooting National Junior Olympics.
Cap, a senior, was only a few points behind Fiori with a qualification score of 592-43X.
Fiori finished the final in seventh place with a score of 141.5. Cap fared better, about 20 points ahead of Fiori with a final score of 161.6, good for sixth place.
The Air Force rifle team's performance at NCAA this year bookends a season that boasts an impressive list of accomplishments, including the 
President's Trophy and the Patriot Rifle Conference championship. Additionally, five Air Force shooters were named 2019 NRA All-Americans.
You can view the full results of the 2019 NCAA rifle championships
here
.