Good noise blocking is a big aid to my shooting, and I freely admit to being a tad sensitive to percussion. It's a big source of flinch for most folks. There are two options to stop the noise: earplugs or headphone-style muffs.
Which option to choose? With example and experience the answer becomes mostly subjective. Given only one option, I prefer earplugs—the foam compress-and-insert type. I like foam earplugs because they're out of the way of the rifle stock, eyeglasses frames and hat—and they are also usually more effective in reducing sound level. Most expanding-foam roll-up plugs are rated at about 25 dB reduction. They're also inexpensive and I carry several spares handy. What I don't always like about them is that they're not exactly easy on, easy off—and they do create a little bit of a "plugged up" sensation.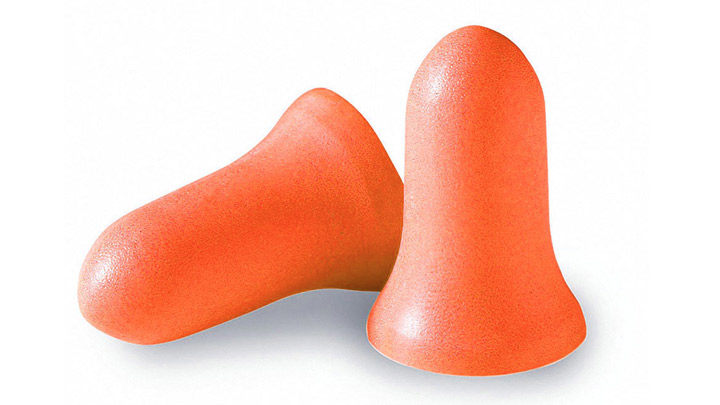 I've been out on the range with so many folks over the years who had their plugs in but appeared to either sit sideways or about to fall out. When a plug is inserted correctly, it's a revelation. Suddenly it's working and perfectly comfortable. That is what led to this article.
How To Wear Them
For those who didn't know, there is a right way to insert earplugs. Roll out the earplug to compress it. You wan to roll it out as long and as thin as you can. Reach over the top of your head and pull the top of your ear up when you insert the plug. This expands and "straightens" the ear canal. Give the plug a gentle tap to seat it. When it expands it will be more comfortable and more effective. Plugs that expand slowly are better because they can be tweaked during expansion for best fit.
---
See more:
Everything You Need To Know About Noise Reduction Ratings