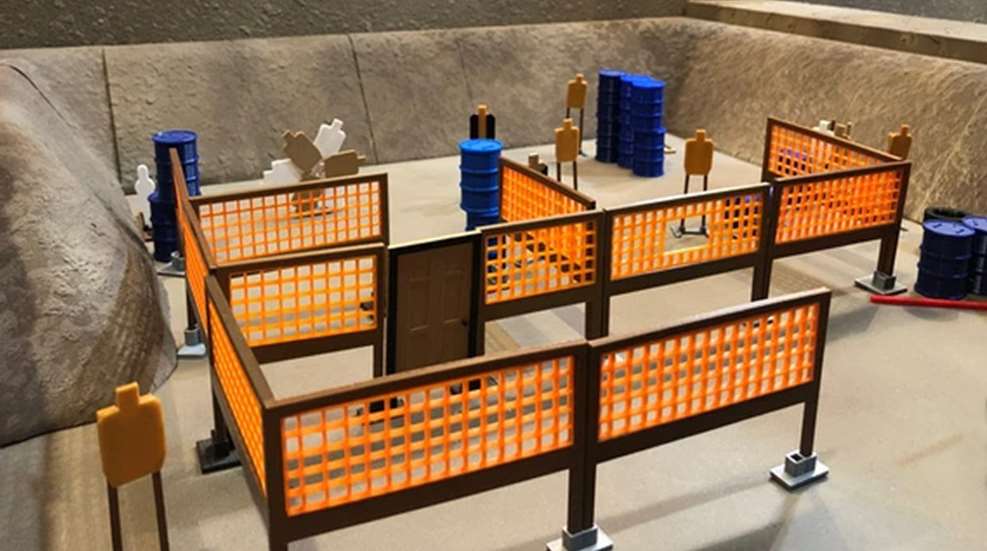 When I started to design stages, I used Excel Stage Designer, then moved to SketchUp. SketchUp is a powerful tool, but the learning curve for me was steep and it took many tries to get the hang of it. Even after years of experience, I need to take a deep dive back into YouTube videos to relearn parts of the program that I don't use very often.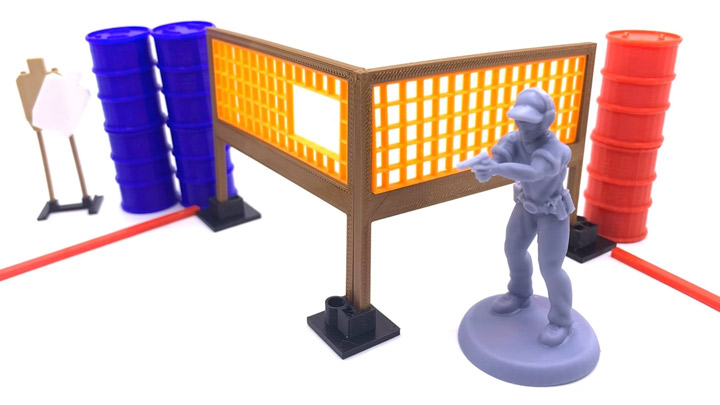 Early last year, I started seeing stage descriptions that included SketchUp-like graphics but done differently—they almost looked like artwork. Subsequently, I learned that this was 3D Stage Builder (3DSB). If you understand Legos, you will understand 3DSB. The inventor, Pedro Braz, had the idea to use 3D printing to develop props for USPSA, IPSC and other shooting disciplines.
After I purchased the starter kit I got right to work building stages. The parts are high quality and are good representations of the targets and props used in practical shooting. Uprights, targets, stands and walls are separate pieces. The parts fit tightly and I learned the best approach is to build and glue the targets, uprights and stands together and keep them as units. Pliers are helpful in getting the uprights into the stands and in snapping the targets on, which should be the last step. Also included is a convenient small parts carrying case to keep everything organized, and a sheet of green felt to use as a backdrop.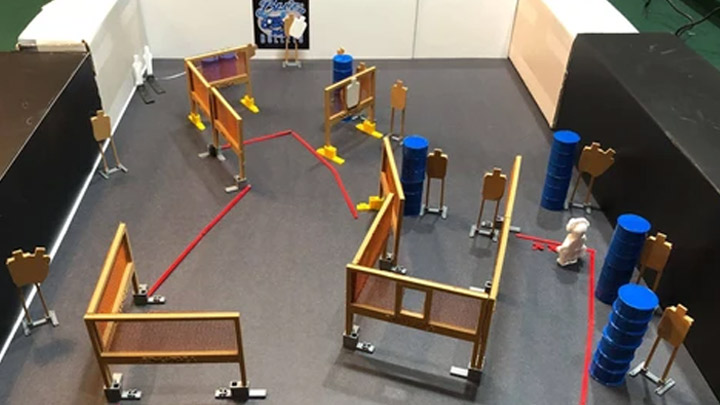 When the stage is completed, take a photo with your smartphone for an easy import into the stage description.
The parts are offered piecemeal and also in kit format for the various disciplines. For example, the 3D Stage Builder USPSA master design kit includes the following props and accessories:
12 blue barrels
14 fault lines
2 starting boxes
1 Texas star
1 plate rack
2 activators
1 activator box
16 USPSA targets
5 hardcover targets
16 target stands
32 target sticks
1 Bianchi barricade
12 Colt poppers
6 popper stands
16 walls (8 feet, 6 feet and 4 feet with solid, center and port options)
20 wall stands
2 tires
4 no-shoot targets
4 double targets
1 table
1 chair

It's easy to be creative with the system, and fun to use—I highly recommend 3D Stage Builder. The USPSA master design kit mentioned above is available for $150. Best of all, if you use the code MATCHDIRECTOR at checkout, you can save when purchasing a kit or individual items.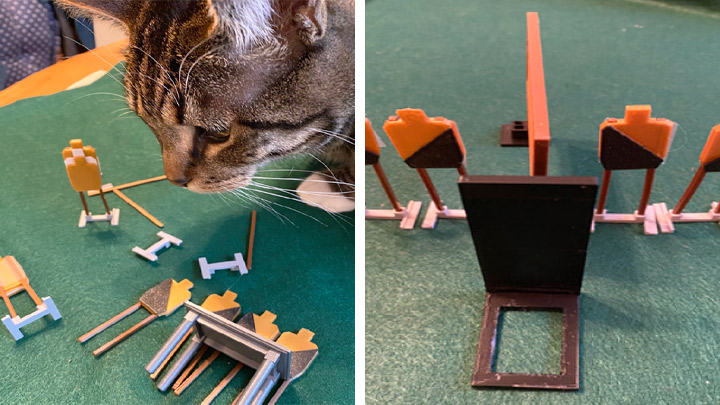 Article from the March/April 2020 issue of USPSA's FrontSight magazine.
---
See more:
Designing Action Pistol Stages