The COVID-19 pandemic may have slowed the announcement of the annual Eley High School All-American Team this season but, as Michele Makucevich, Eley's competition development manager noted, "The scores produced and quality of nominees for this year's Eley All-American High School Team were the highest we've seen."
Now in its fifth year, the Eley High School All-American Program recognizes the nation's top 10 high school competitive rifle shooters in the smallbore rifle and air rifle disciplines. Appointed athletes receive an Eley High School All-American coin and certificate. The top average in each discipline is awarded 2,500 rounds of Eley Tenex ammunition and the opportunity to either visit the Eley facility in Winters, Texas, to test the ammunition or ship a gun to the facility.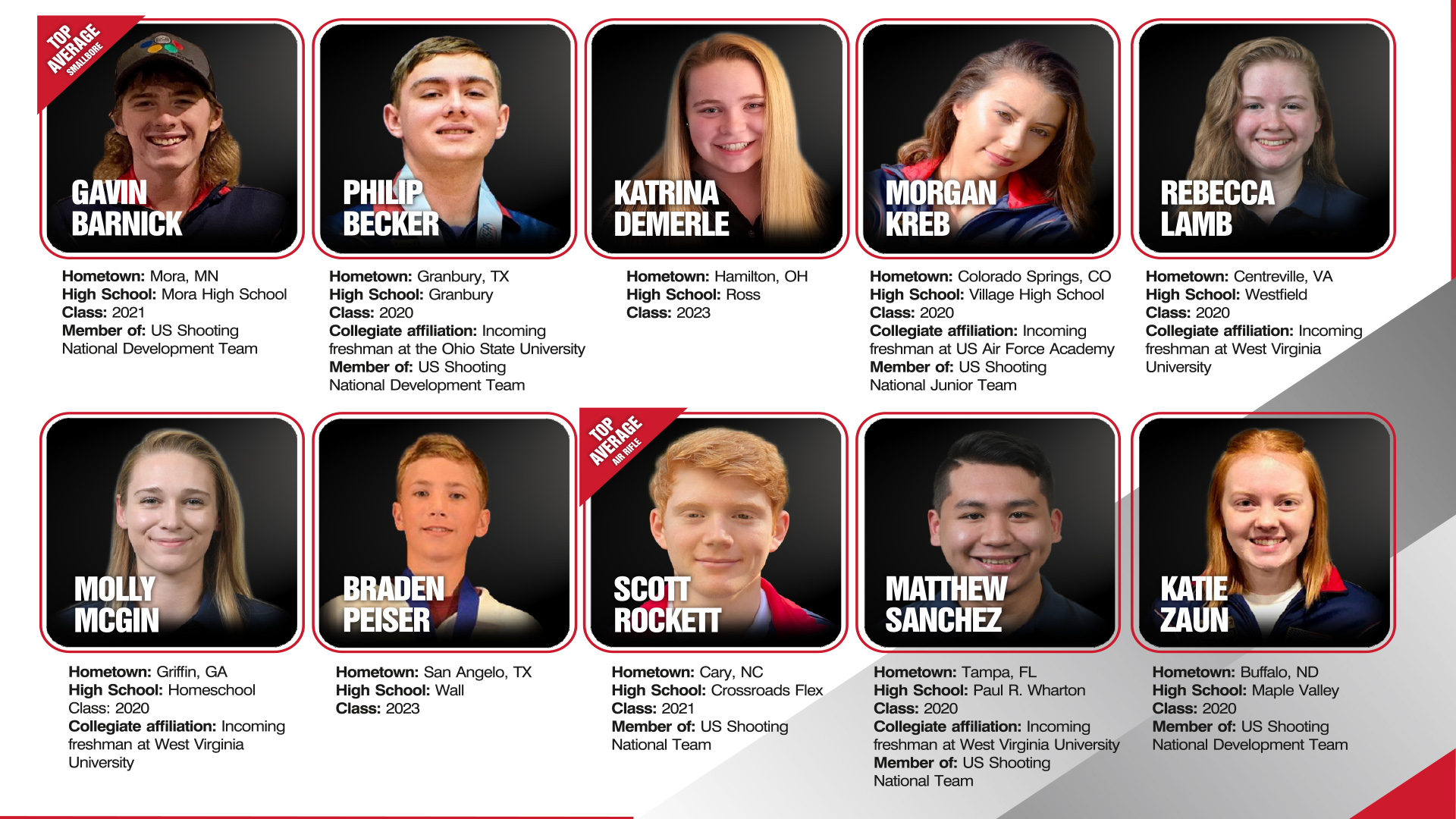 The top smallbore shooter was Mora High School senior Gavin Barnick (Mora, Minn.), who is also a member of USA Shooting's National Development Team. Crossroads Flex High School senior Scott Rockett (Cary, N.C.) led all air rifle shooters. Rockett is a member of the National Team.
As to be expected, the Eley All-American team is heavy with National Development team members, including Ohio State freshman Philip Becker, West Virginia University's Matthew Sanchez and Katie Zaun, who is on track to be the first eight-time team member, after earning All-American honors her freshman and sophomore years. Also, Air Force's Morgan Kreb is from the National Junior Team.
Molly McGin (Griffin, Ga.) is a both an Eley and West Virginia teammate of Rebecca Lamb (Centreville, Va.). The youngest members of the team are Katrina Demerle of Ross High School (Hamilton, Ohio), and Wall High School's Braden Peiser (San Angelo, Texas). Both are members of the class of 2023.
The 2020-2021 season is now underway. For eligibility and updates on approved matches, please visit the Eley website.
---
Read more:
What's In Your Range Bag, Hunter Battig?