by
posted on July 30, 2021
Support NRA Shooting Sports USA
DONATE
This year's Mayleigh Cup Team Match was fired at the NRA Precision Pistol Nationals on Saturday, July 24 at Camp Atterbury. Twelve NRA National Matches pistol competitors were selected for the 2021 U.S. Mayleigh Cup Team after a hiatus last year because of the pandemic.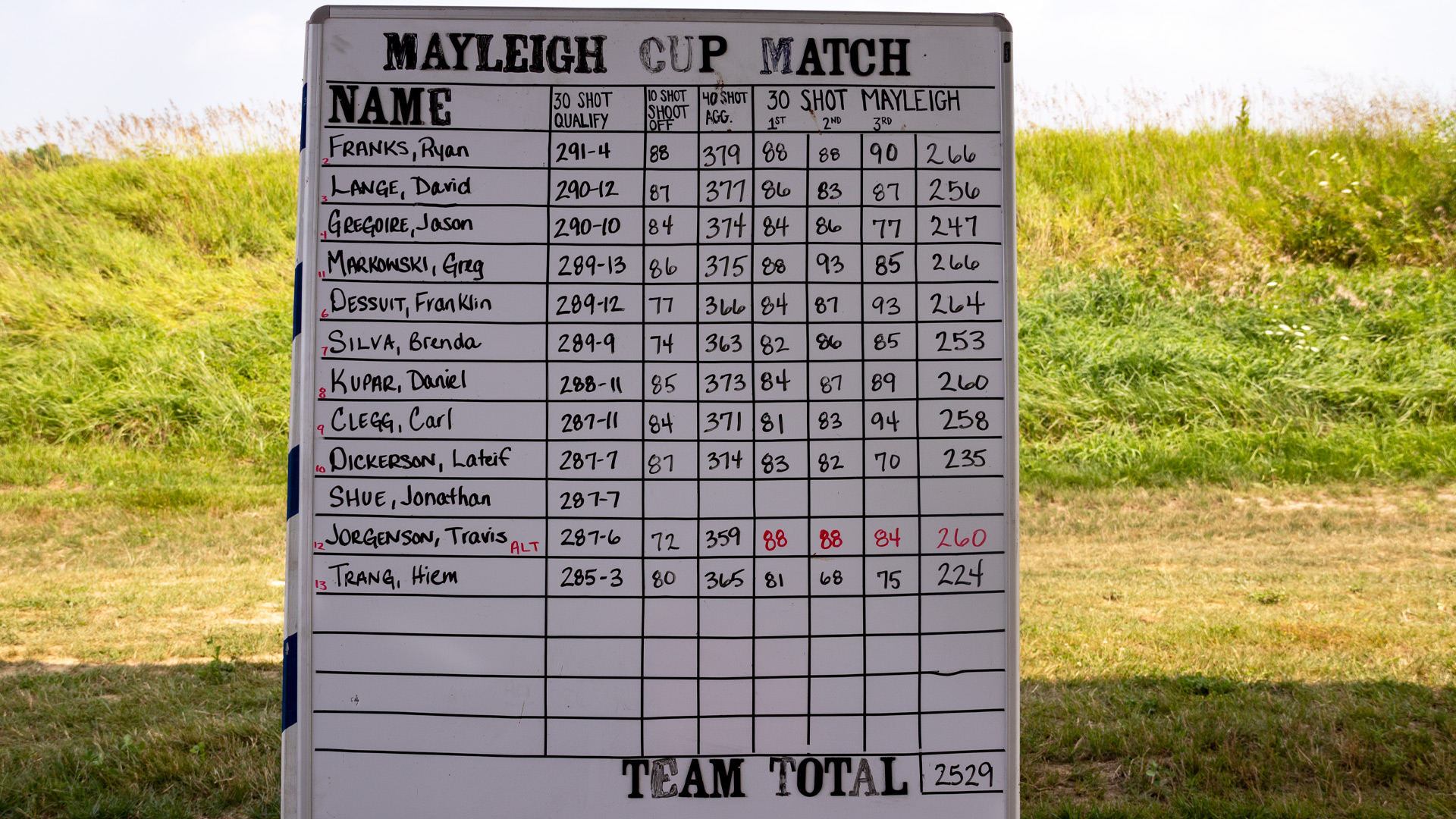 The Mayleigh Cup Team Match is an international postal competition that has U.S. shooters compete against teams fielded by other countries, such as Great Britain. The U.S. Mayleigh Cup Team is comprised of high scoring competitors at the NRA National Matches in the .22-Caliber Slow Fire Match, and the slow fire stage of the .22-Caliber National Match Course. The team consists of the top 10 shooters, plus two alternates. For the Mayleigh Cup international postal match, the team shoots 30 slow fire shots at 50 meters.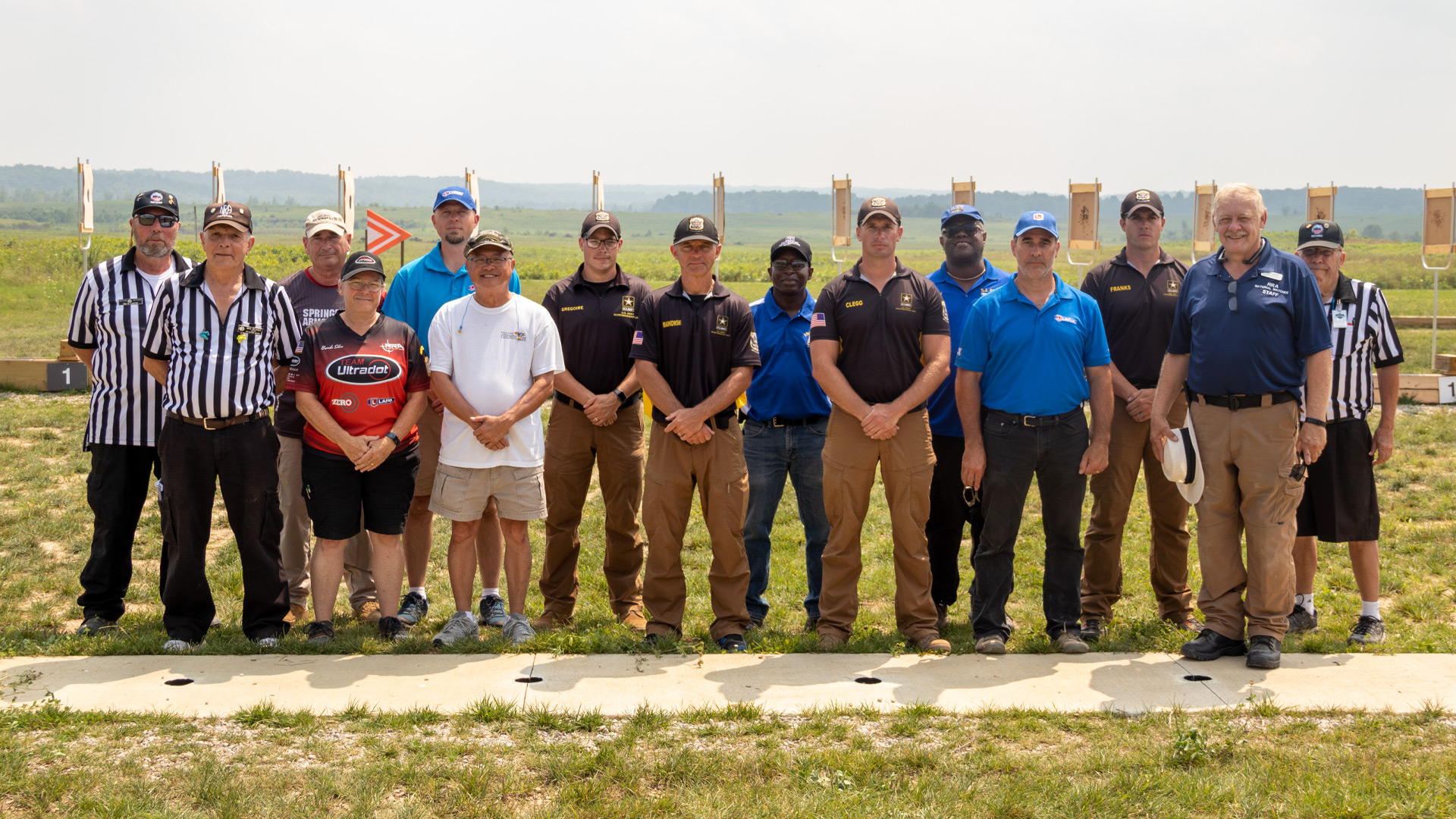 Here are the 11 shooters that fired the 2021 Mayleigh Cup Team Match at Camp Atterbury:
Carl Clegg
Franklin Dessuit
Latief Dickerson
Ryan Franks
Jason Gregoire
Travis Jorgenson (alternate)
Daniel Kupar
David Lange
Greg Markowski
Brenda Silva
Hiem Trang

One competitor selected for the team, Jonathan Shue, declined to participate.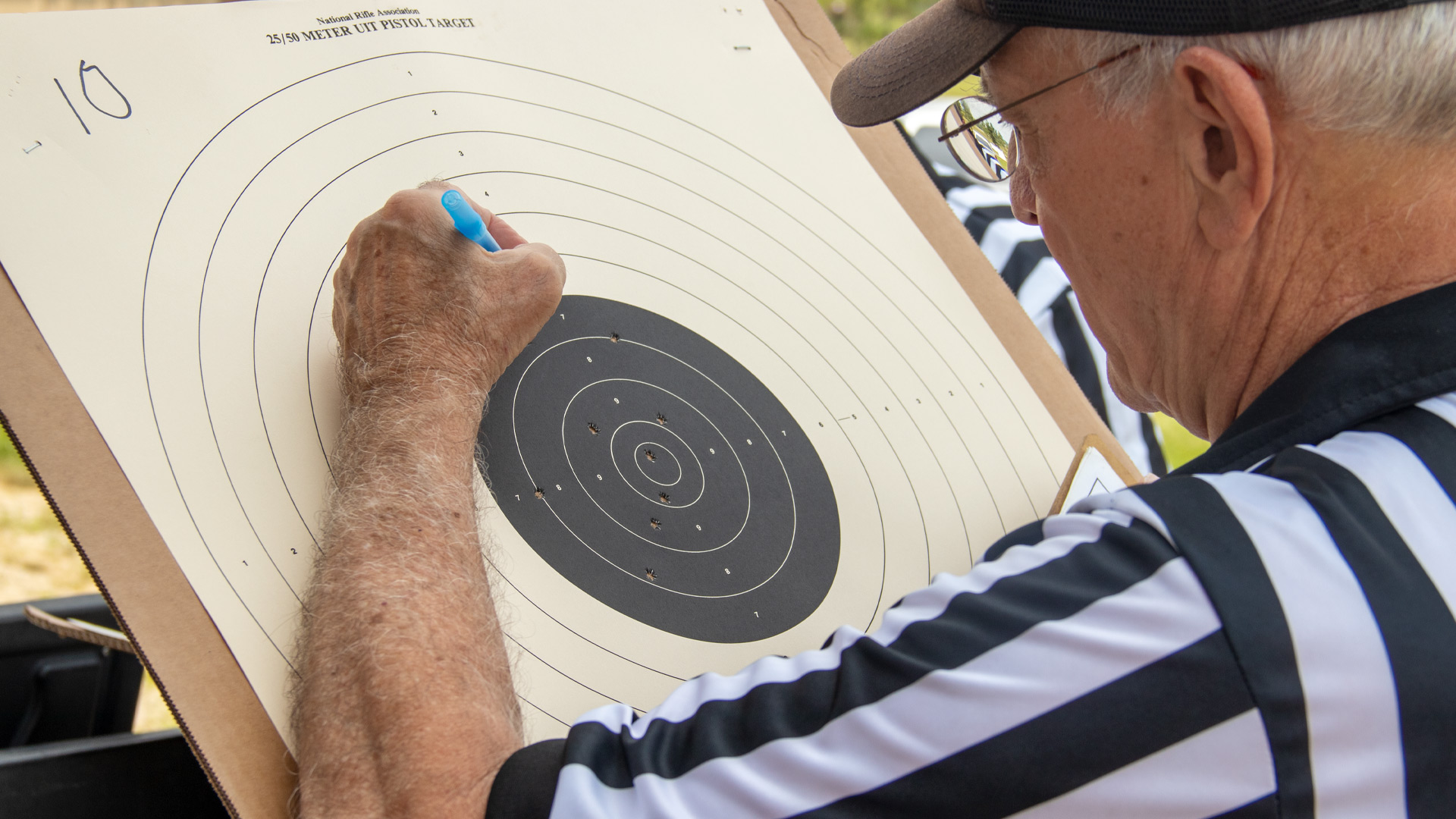 SSG Ryan Franks of the U.S. Army Marksmanship Unit took U.S. Mayleigh Cup Team Match top honors this year with a high score of 266. He also had the highest score in the 30-shot qualifier with 291-4X. Fellow AMU pistol team member and 2021 NRA Precision Pistol Champion, SFC Greg Markowski, had the second-highest score with 266, only a few points down in the X-count from Franks. Third place went to Franklin Dessuit with a score of 264.
Congratulations to all of the competitors selected for the 2021 Mayleigh Cup Team and to Kenn Boyd, Ted Carter, Jon Nortemann and Mike McShea, who served as team officials.
The 2021 NRA Precision Pistol National Championships Match Director, Kenn Boyd, has been the longtime keeper of the U.S. Mayleigh Cup Team history and records. At Camp Atterbury this summer, Kenn gave me some great insight into the Mayleigh Cup Team Match from his archives that date back to the 1930s. Stay tuned for more Mayleigh Cup-related historic articles in the future.
Keep up with all the happenings at the 2021 NRA National Matches at Camp Atterbury by subscribing to the free Shooting Sports USA Insider newsletter.
---
Read more:
AMU's Greg Markowski Wins 2021 NRA Precision Pistol National Championship