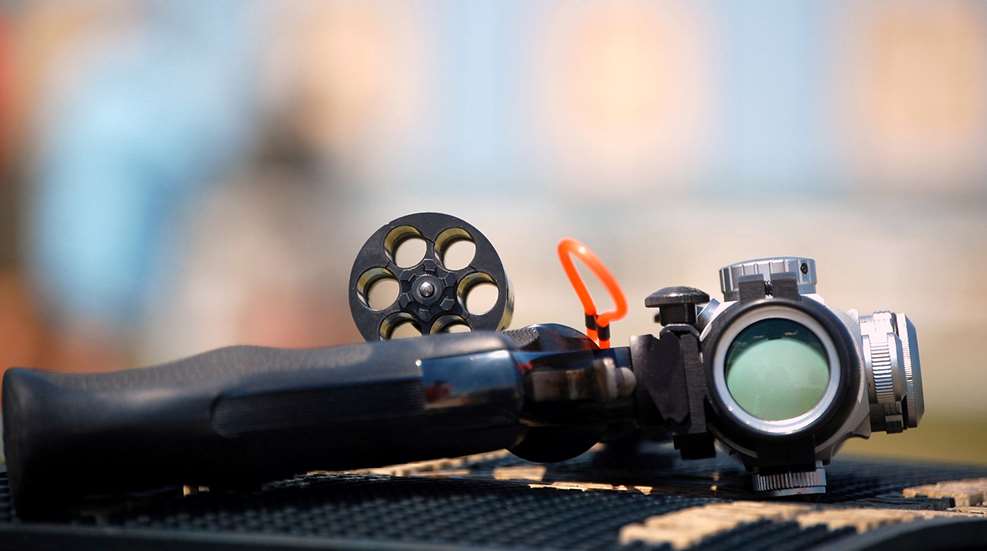 There will be new scorecards at the National Matches at Camp Perry. These will be made from "Rite in the Rain" water resistant paper. These cards will be well worth it should it rain at Camp Perry. I know that rain is a seldom occurring event at Camp Perry but we want to be prepared anyway. It is best to use a Number 2 pencil or a ball point pen. Pens can be a problem, but the company advised that many Bic pens work but they can't guarantee that all will. They advise against using gel or felt tip pens as the ink will wash off the paper should it get wet. The exception to the use of these scorecards are the team cards. The paper size necessary to create team cards was going to cost about five times the cost of standard cards.
The 2016 combined BPCR Silhouette and BPTR Championships will be held at the NRA Whittington Center in Raton, NM from July 18-24. We have enlisted two of our finest Match Directors, Jim Kidwell and Steve Rhoades, to assist in con- ducting these championships. They are both making great strides in helping to improve these championships.
The Smallbore Rifle Championships will be held in Bristol, IN from July 9-18. We have come to an agreement with the club to host the matches there for the next five years. If you have not attended there before, you should come and give it a try and see for yourself what this beautiful range is like.
This year marks the first year where Service Rifles can be equipped with scopes. The scopes cannot have a maximum power setting of more than 4.5 power. I've heard both good and bad about the Service Rifles with scopes so I guess that you'll have to make up your own mind. Older competitors might like them as our aging eyes sometimes don't pick up the iron sights so well. And yes, at 68 years old, I'm one of those older competitors, but I still have iron sights on my rifle. But maybe not for long.
Plans are well underway for the NRA World Shooting Championship that will be held at the Peacemaker National Training Center in West Virginia, September 15-17, 2016. This event has three divisions: Open Pro, Stock Pro and Amateur. We supply all of the firearms and ammunition to fire 12 stages that include Rifle, Pistol, Shotgun, and combined firearms. Each stage is taken from the most popular shooting disciplines in use today. All of the firearms, scopes, ammunition, and other equipment that are used in the event will be put on the prize table at the awards banquet. Open Pros are eligible for cash awards only—so all the prize table equipment goes to Amateurs and Stock Pros. Competitors are called out in order of finish, rotating by division, to make a selection from the prize table. We expect there will be over 80 firearms to be awarded. The prize table value will be a minimum of $200,000. The overall highest score, regardless of division, will win $25,000. Last year's "World's Greatest Shooter," Bruce Piatt should be on hand to defend his title. In addition, we will have at least five side matches and we are working on more. This is a fun event for everyone and we have competitors registered from as far away as England and Australia. More details can be found at https://wsc.nra.org.