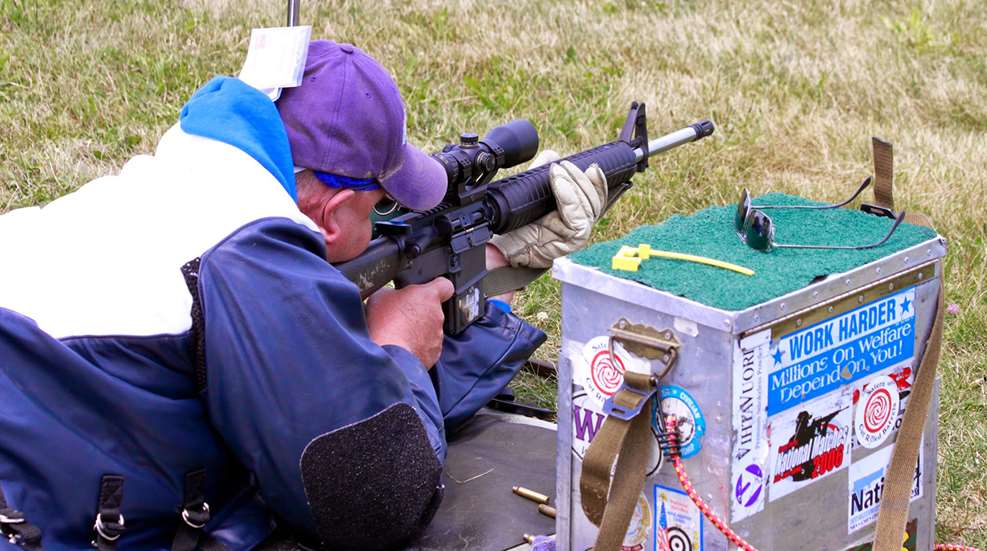 There is a new trophy for Long-Range High Power, the Edward J. Land, Jr. Trophy. The trophy was sponsored by the NRA and donated to recognize the lifelong accomplishments of the retired Marine Major and NRA Secretary. The trophy will be awarded to the High Marine in the Long-Range Aggregate match #500. We anticipate that Mr. Land will be on hand to award the trophy for the first time.

The format of the MidwayUSA/NRA Bianchi Cup will change this year. All competitors will shoot once through the course and all awards will be locked in. However, 36 competitors will move on to a Championship Round whereby they will shoot an additional time through the course. For these 36 individuals, their scores from the two matches will be added together to determine the various winners of the Bianchi Cups. These 36 will be the top 16 scores, plus the top four Women, four Juniors, four Metallic, four Production, and top four Seniors/Grand Seniors. The last two competitors on the line will shoot side by side and will be the top two competitors in the championship. It should make for an exciting finish. Awards will be enhanced for all 36 competitors. This year's events will be held in Columbia, MO at the Green Valley Rifle and Pistol Club, May 23-28, 2016.

We are deep into the planning for the NRA World Shooting Championship held at the Peacemaker National Training Center in Gerrardstown, WV, Sept. 15-17, 2016. $50,000 in cash and a $200,000 prize table will be up for the taking. We hope to see the last two winners on hand, Daniel Horner and Bruce Piatt. All firearms and ammunition are provided so all you need to do is register, show up, and have fun.

The Black Powder Cartridge Rifle Silhouette and the Black Powder Target Rifle matches are brought together once again in Raton, NM at the NRA Whittington Center. Although the July dates of 18-22 are not optimal, we should be able to do better next year. Jim Kidwell will be the Match Director and host the BPCR events while Steve Rhoades will be the Deputy Match Director and host the BPTR events. These two gentlemen are two of our very best local/Regional Match Directors and we expect that competitors will very much enjoy being able to shoot in both championships and work with these two during this five-day period.

Members of the Roberts Team will be selected at this year's Smallbore National Championships. It might be your chance to go to England to shoot but you can't go unless you shoot the championship and are selected. The Smallbore Championship will be held July 9-18, 2016 in Bristol, IN. This year will feature a new trophy, the Lones Wigger Iron Man Trophy, given out to the high-aggregate competitor for all championship events.