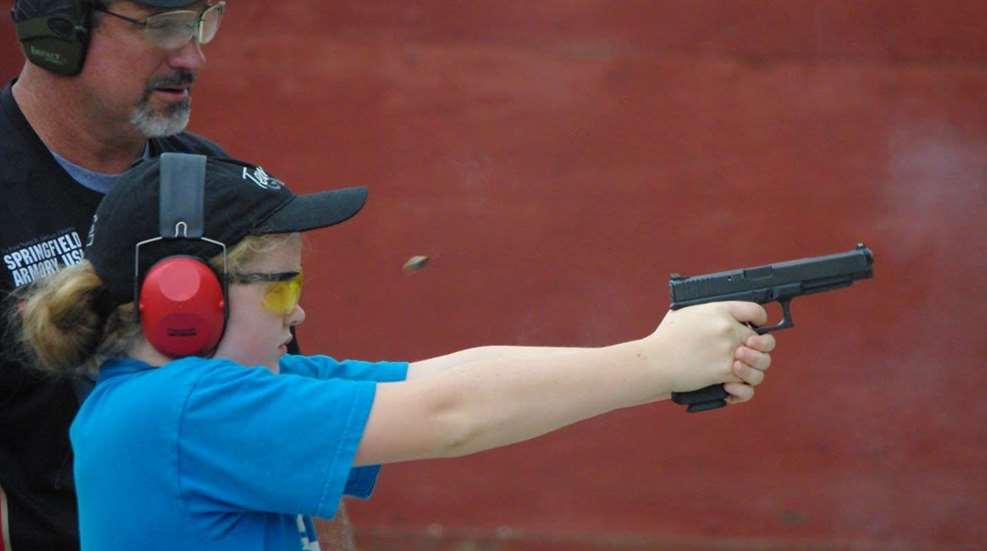 I have frequently been asked the question: "We seem to be losing shooters, so what is the NRA doing to attract more of them into competition?" In reality, the NRA should ask you the same question.
When I started shooting competitively, I was enticed to attend my first
conventional pistol
match by a competitor. I was shown the "ropes" and helped along the way. Lyle Schroeder of the Michigan State Police was my mentor. I later started shooting
Police Pistol Competition
(PPC) after being encouraged by another shooter to try it, and was again taken under the wing of fellow competitors who showed me the "ropes." Ron Lapp of the Michigan State Police was my mentor.
A few years later I wanted to shoot
high power rifle
but didn't know where to start. As a result, I called a friend of mine and asked if he would take me
to a match
and show me the "ropes." Doug Greiner was my mentor. (For you Army shooters out there, this was Vince Greiner's father.) Once there, many fellow competitors learned of my interest, took me under their wing and helped me along the way. Folks like Baird "Kim" Copenhaver, Harlan "Butch" Davenport, Bill Newman and Bruce Schlemmer were my mentors.
A few years ago I had the urge
to shoot Action Pistol
. I mentioned this to a current Action Pistol competitor and, guess what? I was shown the "ropes" and
shot the Bianchi Cup that year
. Martin Johnson and John Sanders were my mentors.
Did anyone notice a
pattern of mentoring
here?
At no stage in my shooting career did I ever contact the NRA to obtain a rule book to get me started in a discipline
. The
rule books
were obtained, but only after I was exposed to the sport and had an interest in learning more about it. The NRA provided the
courses of fire
, the rules, the
classification systems
, the
national records
, the
tournament sanctioning
,
the tournament reporting
, etc., but it was *you*, my fellow competitors, who started me on the path to competitive shooting. You helped grow the sport one shooter at a time. The shooting ranks grow because of your desire to bring in new shooters, to expand your sport and to make new shooters feel welcome.
The NRA has everything you need for support, but we cannot go door-to-door asking people to come to the range. In the end, that's up to you. Do you want your sport to grow or slowly wilt away because of inaction? I would probably not be a competitive shooter today except for the actions and desires of other competitors. I hope that you will
become a mentor
and help us grow and advance shooting sports so that others might experience the same enjoyment that we have had.