Hillsdale College's Varsity Action Pistol Team performed well at its first competition of the year, securing first place in the 1911 division with a team score of 210.64 and also earning runner-up in the stock service pistol division scoring 227.50 at the 2022 Scholastic Action Shooting Program College National Championships, held March 11-13 at the CMP Talladega Marksmanship Park in Talladega, Alabama.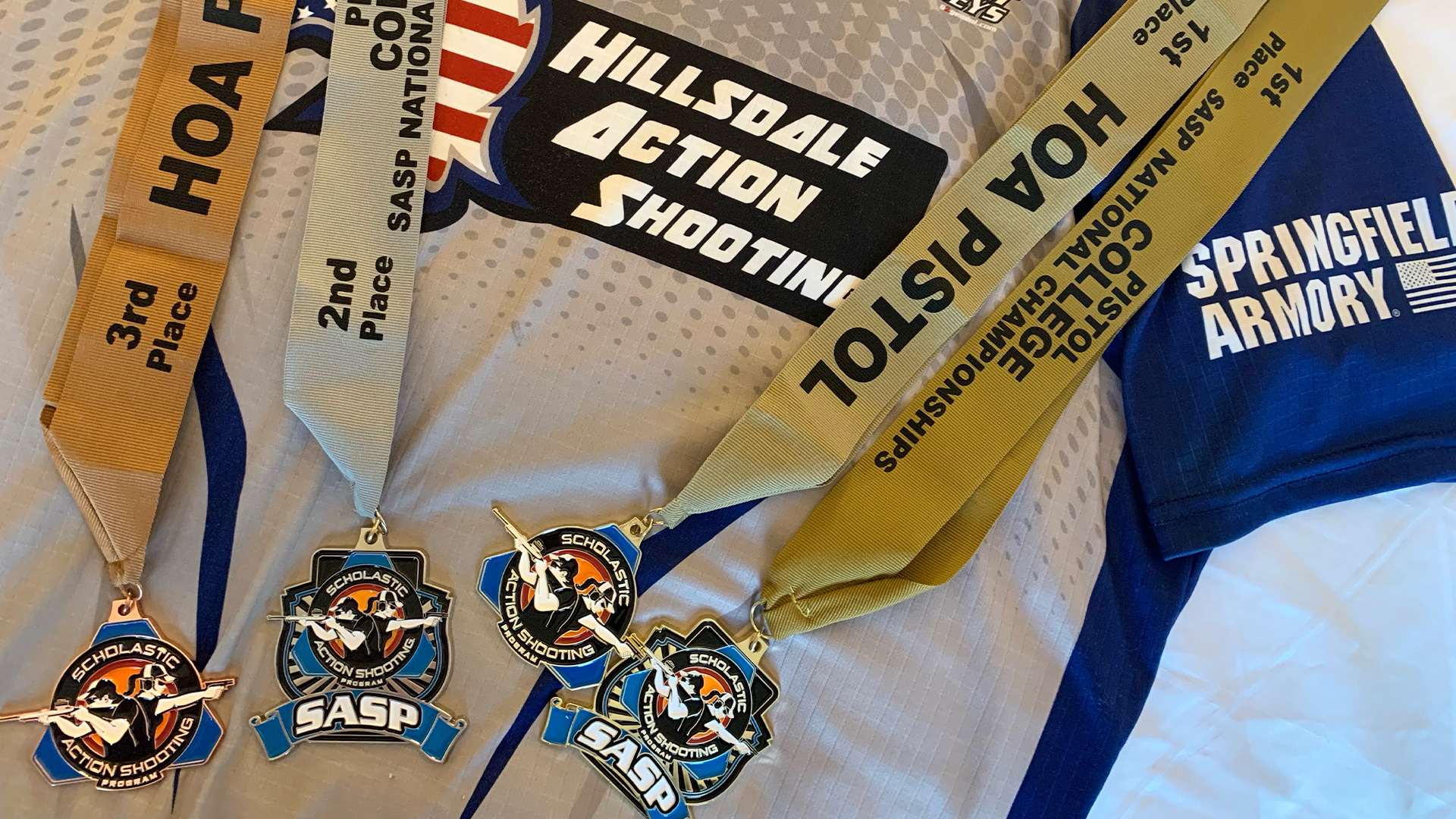 Hillsdale College's Greg Clement topped the overall men's shooter leaderboard at the match, with times of 45.66 in 1911 and 47.56 in center-fire, while his teammate, Sarah Wagoner, was the runner-up in the women's 1911 pistol division championship with a time of 106.12, plus an impressive 110.98 in the center-fire division.
Clement's impressive performance included a pair of 1.80 string times and 7.6-second final time for the "Go Fast" stage in the 1911 division, along with a 1.82-second string time in center-fire division for the same stage. For Wagoner, her best string time was 3.43, also at the "Go Fast" stage but in the 1911 division, completing the stage in 15.92 seconds.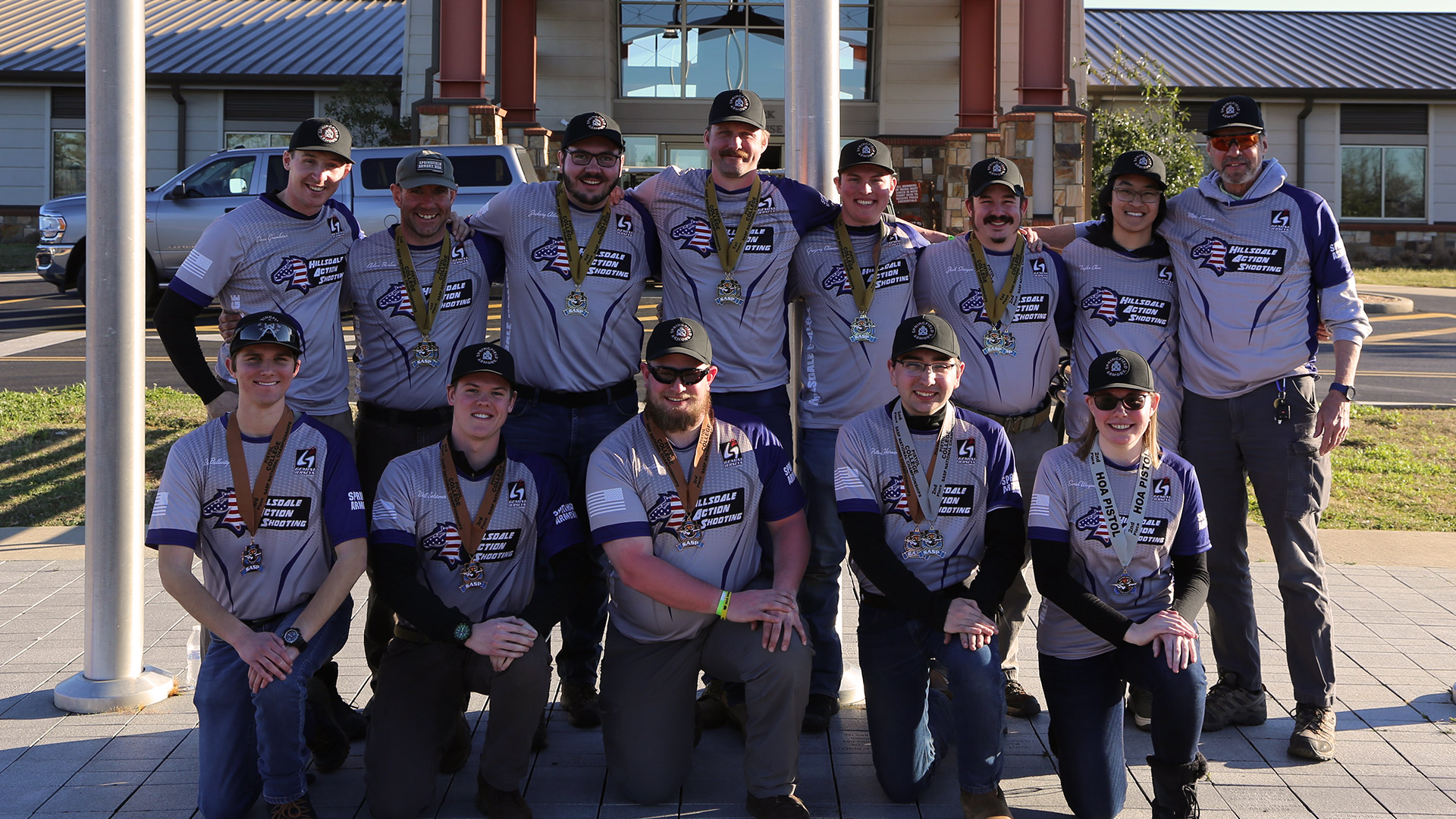 For the 1911 division victory, Hillsdale shooters were using Springfield Armory 1911 pistol models. As for the second-place finish in stock service pistol division, again it was with Springfield Armory guns, but this time the team was shooting the company's popular XDM Elite pistols.
Boasting a co-ed lineup of talented student-athletes, the Hillsdale Varsity Action Shooting team includes Head Coach Adam Burlew and three U.S. military veterans. The 2022 SASP College Nationals was the team's first national competition as the varsity level, also marking its fourth overall.
To prepare for the big matches the team was planning to attend this year, Hillsdale College action shooters began a training regimen during the fall 2021 semester that included both dry-fire and live-fire practice drills.
During the last decade, Hillsdale College has expanded its reach in the world of shooting sports, and that's not just limited to action shooting. Regular Shooting Sports USA readers will remember last year when Hillsdale College hosted the USA Shooting National Olympic Skeet and Trap Championships at its John Anthony Halter Shooting Sports Education Center.
See the full results of the 2022 Scholastic Action Shooting Program National Championship at this link. Learn more about Hillsdale College at hillsdale.edu.