by
Chris Christian, Field Editor
posted on July 28, 2020
Support NRA Shooting Sports USA
DONATE
Determining the most accurate load for a rifle is critical for any competitive shooter. For those without a machine rest, the most common method is to set up an appropriate match target, put the gun on a sandbag rest and fire away. The drawback to that approach is the target may not be as precise as the gun and load. That can skew test results and leave the shooter with poor information. 
It's almost impossible to maintain a perfect shot-to-shot Point Of Aim (POA) when trying to hold scope crosshairs, or iron sights on a round bull. Depending upon the range, it's easy for shot-to-shot POA to vary by as much as an inch. This doesn't provide the most accurate load information.
For those shooters who compete with a scope, or can temporarily mount one on their match rifle, there's an inexpensive and effective alternative.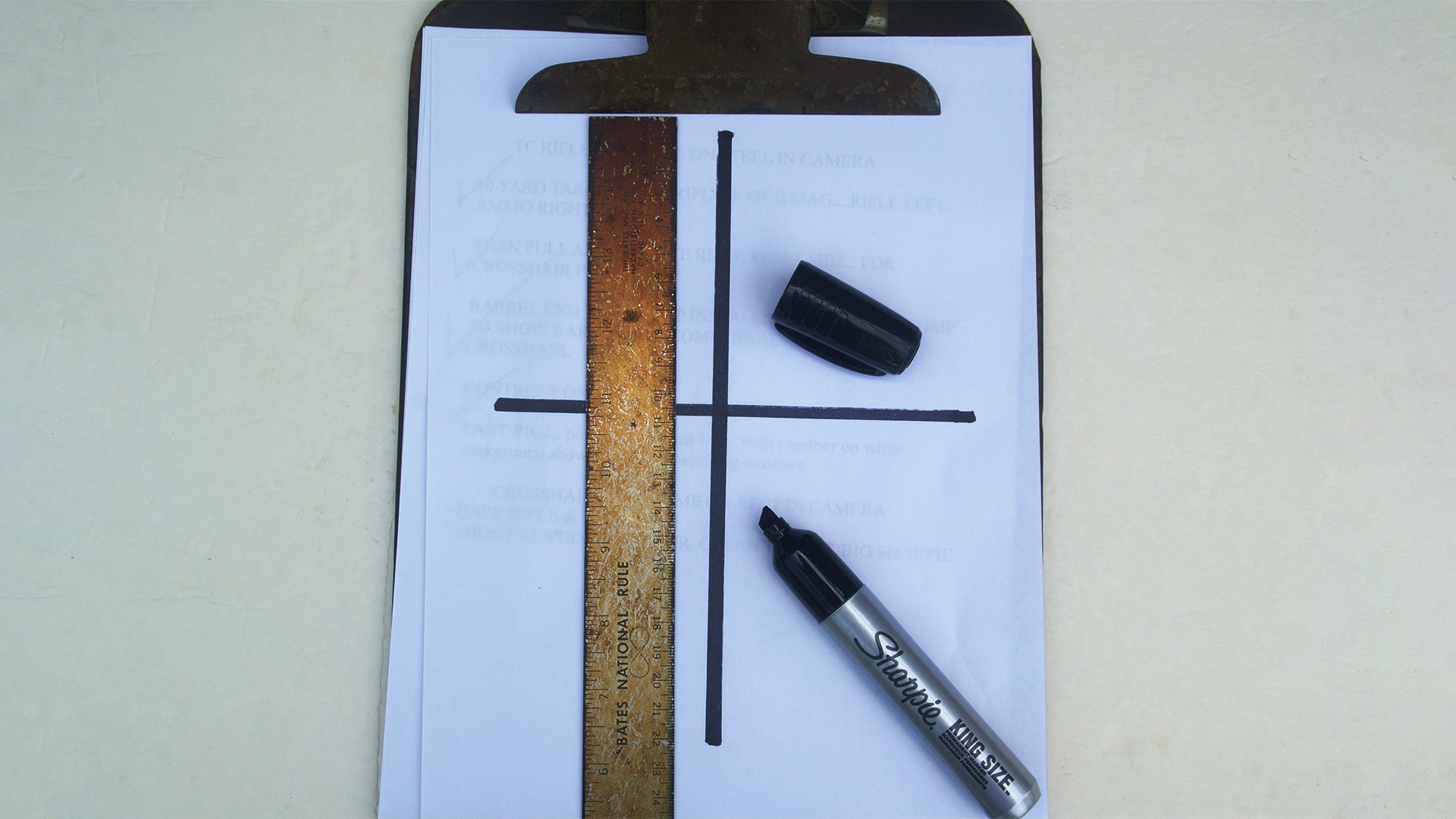 When testing scoped guns, I use a target that is nothing more than a set of black crosshairs on a white sheet of paper. From a steady rest, I match the scope crosshairs to the target crosshairs to create one set of crosshairs. If I see one set when the shot breaks, I know the POA was as precise as possible without a machine rest. If I see two sets when the shot breaks, that "flash sight picture" (calling the shot) will tell me if that round was high, low, right or left. I can identify it and discard it from the group. I don't use this target for zeroing. In fact, I want the groups away from the crosshair center so as not to interfere with that perfect sight picture. 
These targets are easy and inexpensive to make. I use an 8.5x11-inch sheet of white copy paper, a metal straight edge ruler and a King-Size black Sharpie marker. It has a chisel point and a one-quarter-inch flat that produces a ¼-inch line. The fine inner crosshairs on most scopes are ⅛ MOA, so this gives me a precise hold out to 100 yards. With crosshairs matched I won't be more than ⅛-inch off perfect POA at that range.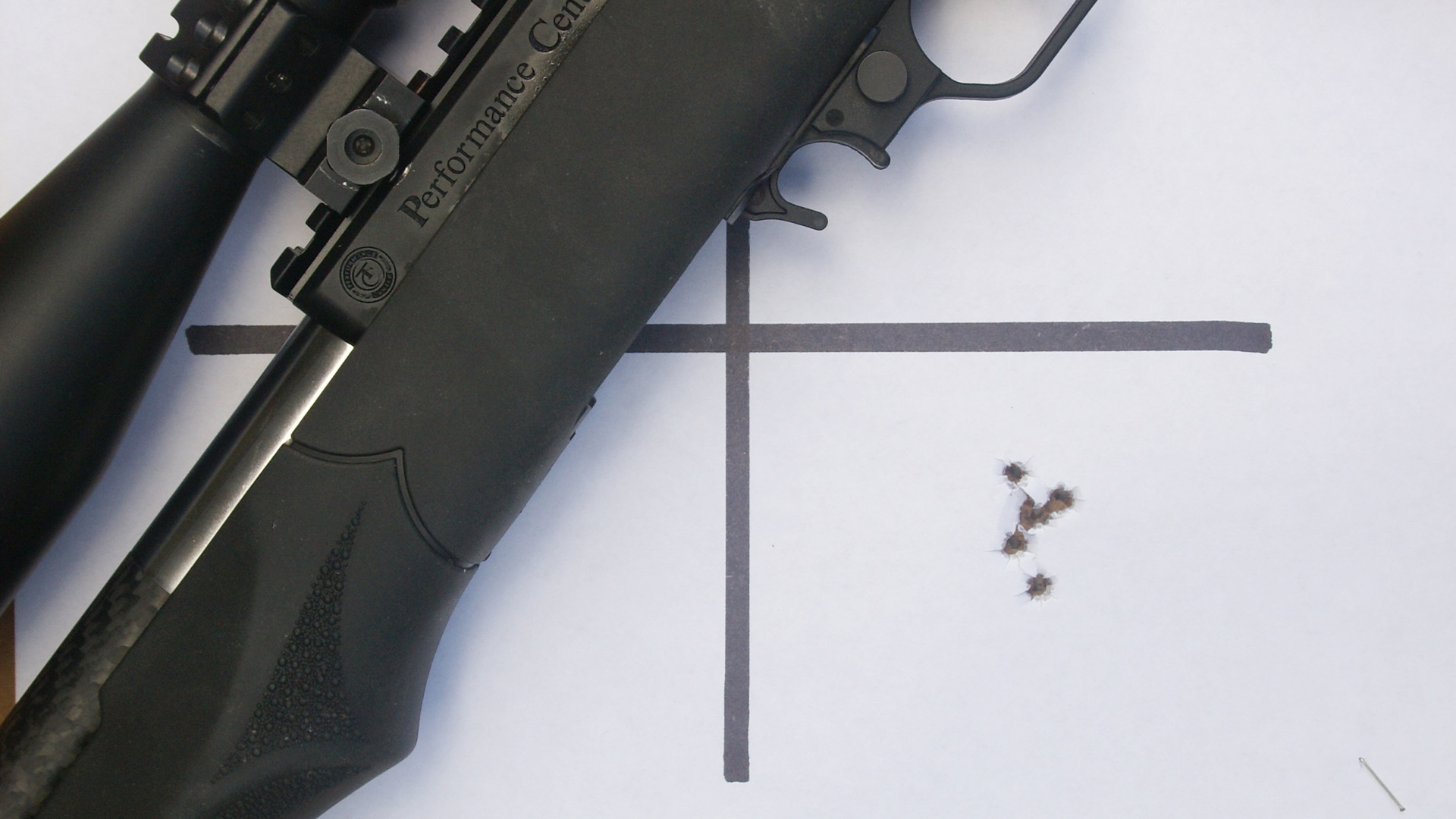 Longer ranges require larger target crosshairs. The Sharpie and ruler can extend them. Or, black PVC electrical tape is available in 0.75-inch widths. I've used that to test centerfire rifles with big scopes to beyond 600 yards. 
An important factor is a rest that's solid enough to assure a perfect crosshairs match. I use a Hughes Long Bag that supports the entire forearm, with a small bag under the trigger arm elbow to prevent buttstock wobble. My support hand then locks over the top of the scope to cement things. With a little practice it's as almost as steady as a machine rest. 
And, when I see one set of crosshairs as the shot breaks, I know the hold was perfect. That makes it easy to answer the question, "How good is my load?"
---
See more:
Our Guide To Improving Your Carry Optics Scores