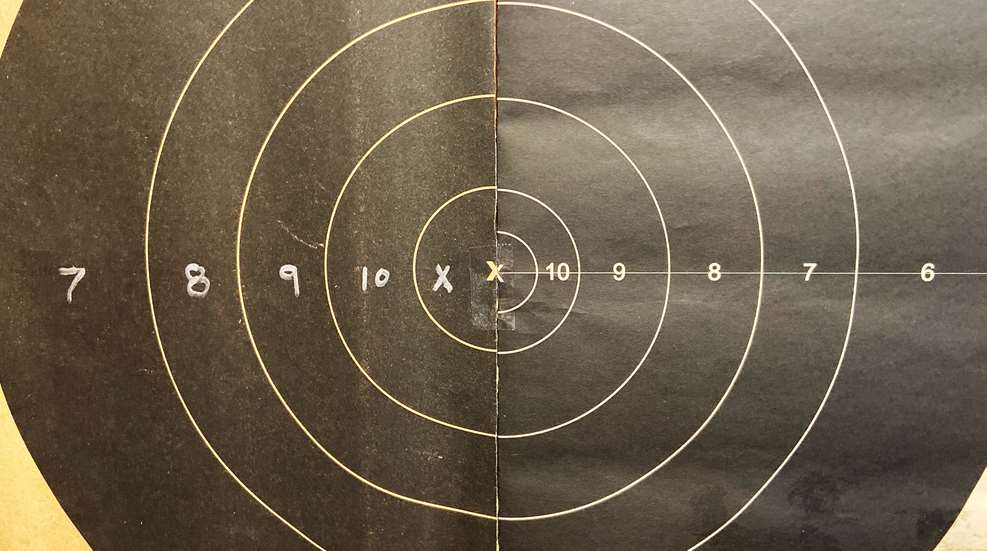 As a competitive shooter, how can you make your scoring rings bigger?
While we cannot shoot matches on bigger targets than the other competitors, if we find a way to group our shots closer together, we can effectively make the rings bigger.
The first thing you should do is obtain a top-of-the-line rifle. This usually means having one built by a top-notch riflesmith. Be warned, this can mean a long wait, since the best smiths are usually the busiest.
Believe me, the wait will be worth it. Make sure you decide with your smith to include the best components. This includes the action, trigger, barrel, stock, rings and scope, and perhaps a barrel tuner. All these items are part of the complete package. Prior to making the final decision on components, you have to decide what cartridge your smokepole is going to be chambered for. If you are building an F-T/R rifle, the decision is fairly simple—a .223 Rem. or .308 Win., with most winning competitors choosing the .308 Win. route.
The F-Open field is a bit wider when it comes to calibers, but if you intend to win in long-range matches, it may be best to look at the 7 mm and .308 calibers. The .308 bullets are usually launched from a .300 WSM case. Some consider the recoil a bit too much. The 7 mm projectiles (usually 180- to 184-grain ones) can be used in both magnum and .284 Win. size cases. Nowadays, more F-Open matches are won with .284 Win. size cases than any other. 
Once you have a real tack driver rifle built, you are well on your way to making the rings seem bigger.
At this point, I would be remiss if I didn't mention front rests and rear bags. You are going to have to tune your ammunition to your new rifle and the bipod (front rest) and rear bag you select can have a big effect on how easy it is to select a tack driver load for your new smoke pole. Take a look at what the winners are using and put your money down. Buy once, cry once. 
Once you have the rifle built it is time to pick a load. This is called tuning your load. There are many videos and articles on how to pick a load, so I won't get into that much. Of course, you need uniform brass, prefect bullets and great primers. Then, you must take the time to find the right combination of powder, charge weight, seating depth, etc. to shoot consistently tiny holes. It is not an easy, or fast, task in most cases. It is also possible to tune your load even smaller if you use a barrel tuner device. Smaller groups make the target seem bigger.
Once you have the load tuned, you need to learn to shoot each shot exactly the same during the entire match. Your choice of what you rest your rifle on can have a large effect on this. You must train yourself to break all your shots exactly the same. If you don't, the rings will get smaller.
If you can't read the wind, the rings will get smaller. You must learn to read the wind using both the flags and mirage. The wind and mirage can affect both the elevation and horizontal of your hits. Watch your shots as they appear on the target. Get a visual image of where they are hitting. You must try to center the group of shots as they appear. This will help the rings appear bigger to you. 
As you fight to grasp what is happening to the bullet between the firing line and the target, you will notice your scores are gradually going up, i.e., the rings are getting bigger. And one day, you will be called last to come up and get your prize. This usually means you have won.
One last thing to remember—the wind affects the horizontal impact of the bullets the most. The target rings are biggest from 12 o'clock to 6 o'clock and 3 o'clock to 9 o'clock. Watch the elevation and centering of your shots. It will make your scoring rings seem a lot bigger. If our targets were square, it would not matter so much.
---
Read more:
8 Facts About F-Class Shooting You May Not Know