At the 2021 World Speed Shooting Championship, Jessie Harrison won the Ladies Overall Open World Speed Shooting title for the 13th time with blistering speed—93.03 seconds. The match was held April 15-18 in Talladega, Ala.
Harrison was shooting Hornady 9 mm 115-grain HAP bullets in her Taurus pistol. She mentioned how the HAP bullets are ideal for her steel shooting loads. 
"My Steel Challenge load with Hornady HAP bullets makes for the perfect combination, giving me low recoil for speed and the best accuracy," said Harrison. "I've relied on this combination for many years, and it hasn't let me down yet."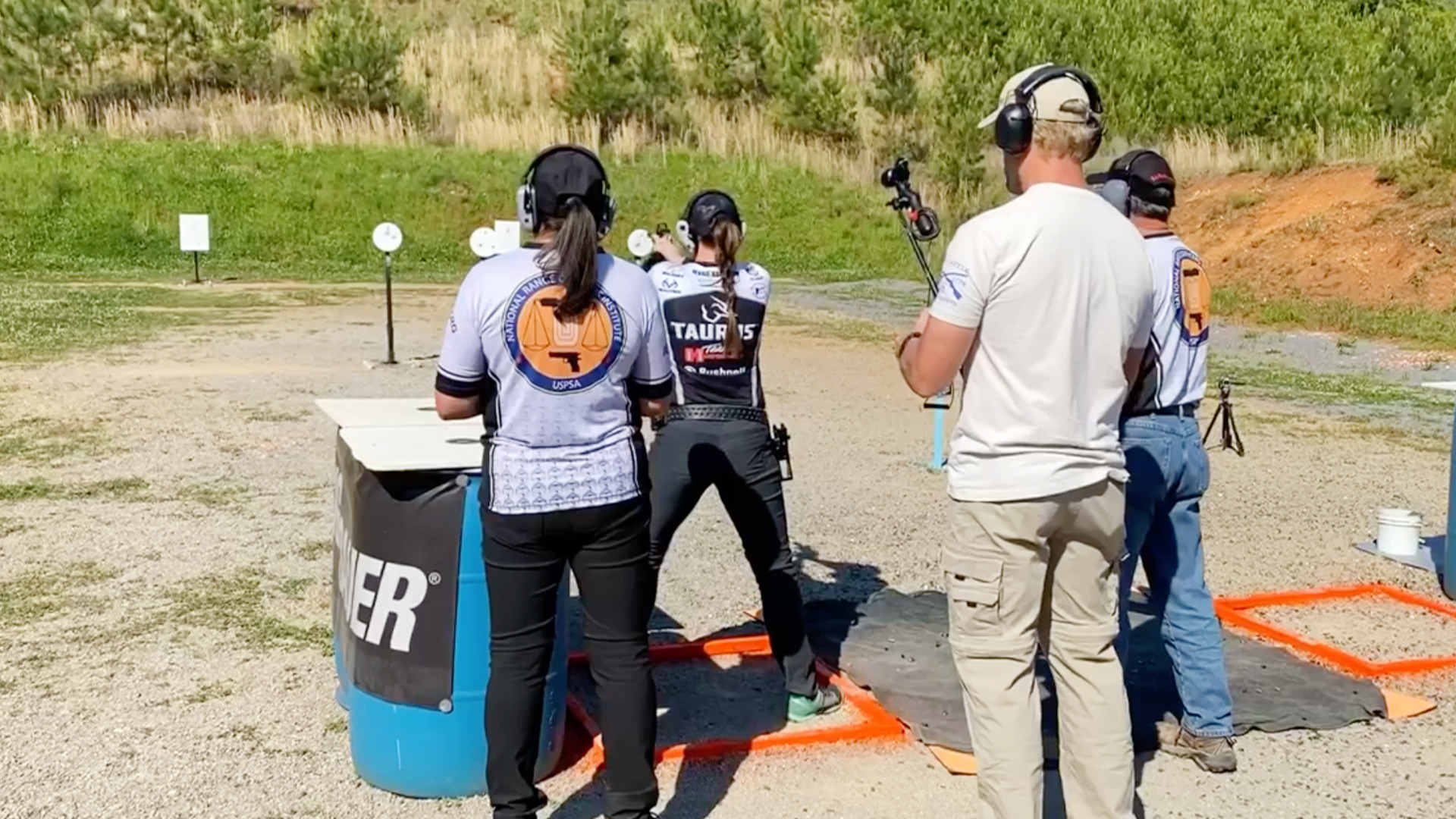 Her best stage was Smoke & Hope with a time of 9.12 seconds. Additionally, Harrison's main event time of 93.03 seconds placed her 13th in the overall standings.
Via her Facebook page, Harrison also expressed her satisfaction with the progression of Steel Challenge as a shooting discipline over the years, as well as excitement at what the future may bring.
"It's amazing to see how this sport has changed [over] the years I've been competing at it. Here's to the former years and the days of new as we continue to grow this sport, hoping the traditions of the past find a place in the future."
Not to be outdone, Harrison's Hornady teammate Ashley Rheuark secured two top spots at the match. Competing in Carry Optics and Production, she won Top Lady in both divisions while setting two new world records in the process (Carry Optics 99.83, Production, 102.4).
Rheuark was shooting Hornady 9 mm 147-grain XTP bullets at the match. While giving high praise to the Hornady projectiles like her teammate Harrison, Rheuark also elaborated on how match preparation was key to her success.
"I did more homework on this match than I had in the past and spent more time analyzing how to create optimal times," said Rheuark. "Whether a local club match or world matches like this, I can always rely on Hornady to help get me the best results."
You can view the full results of the 2021 World Speed Shooting Championship at the Practiscore website.
Photos courtesy Jessie Harrison/Facebook.
---
Read more: 
How To Prepare For The World Speed Shoot