When the first Canik TP9 pistols arrived on the scene, it was as if the company wanted to prove that it was possible to make a great gun with an amazing trigger, minus the associated price tag. A few years later, Canik introduced the METE, which further refined the design and showed the world that it could be done on a modular platform, too. Pushing forward with that modular platform, the Canik SFx Rival made its debut at SHOT Show 2022, where it seemed like its purpose was to emphasize the statement, "Canik can do anything."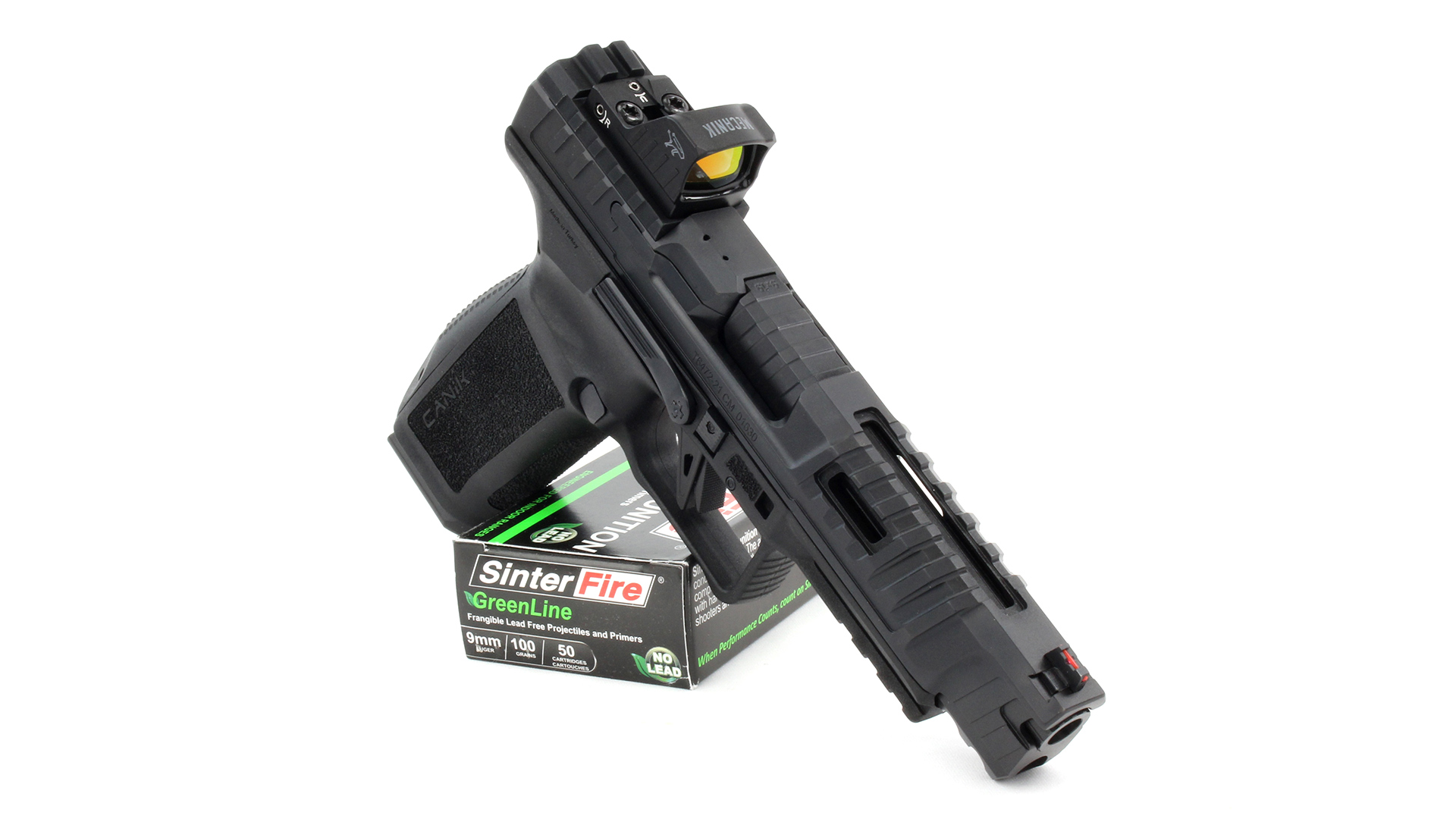 While the METE was designed for general range work and self-defense, the SFx Rival's intention is to land squarely in the arena of action shooting, namely USPSA's Production and Carry Optics divisions. Upon first glance, you'll notice that the overall design is aggressive, with thick serrations running along the entirety of the slide and even the chamber. This ensures proper purchase during manipulations, helping you to avoid a disqualification for poor gun handling. They look cool, too. Additionally, the slide has small lightening cuts on each side, as well as an elongated one on top, paving the way for a ported barrel should one be introduced in the future. These enhancements encouraged me to check out the SFx Rival, and while doing so I noticed the enhanced ergonomics, starting with the double undercut trigger guard.
While undercutting the rear of the trigger guard has been done for ages, Canik is emphasizing the importance of that midway dip as well. I agree with the technique, as it not only moves my support hand up higher, but it keeps it better aligned with my shooting hand. Other features aiding fit and control include aggressive texturing on each grip panel as well as the front strap. The backstrap is cut with light studding, and can be swapped out with one of the other two that are included to customize the fit to the unique size of your hand. Lastly, small panels of grit are located on the frame, just over the trigger guard, offering a landing area for your shooting thumb and a tactile reference point for your trigger finger.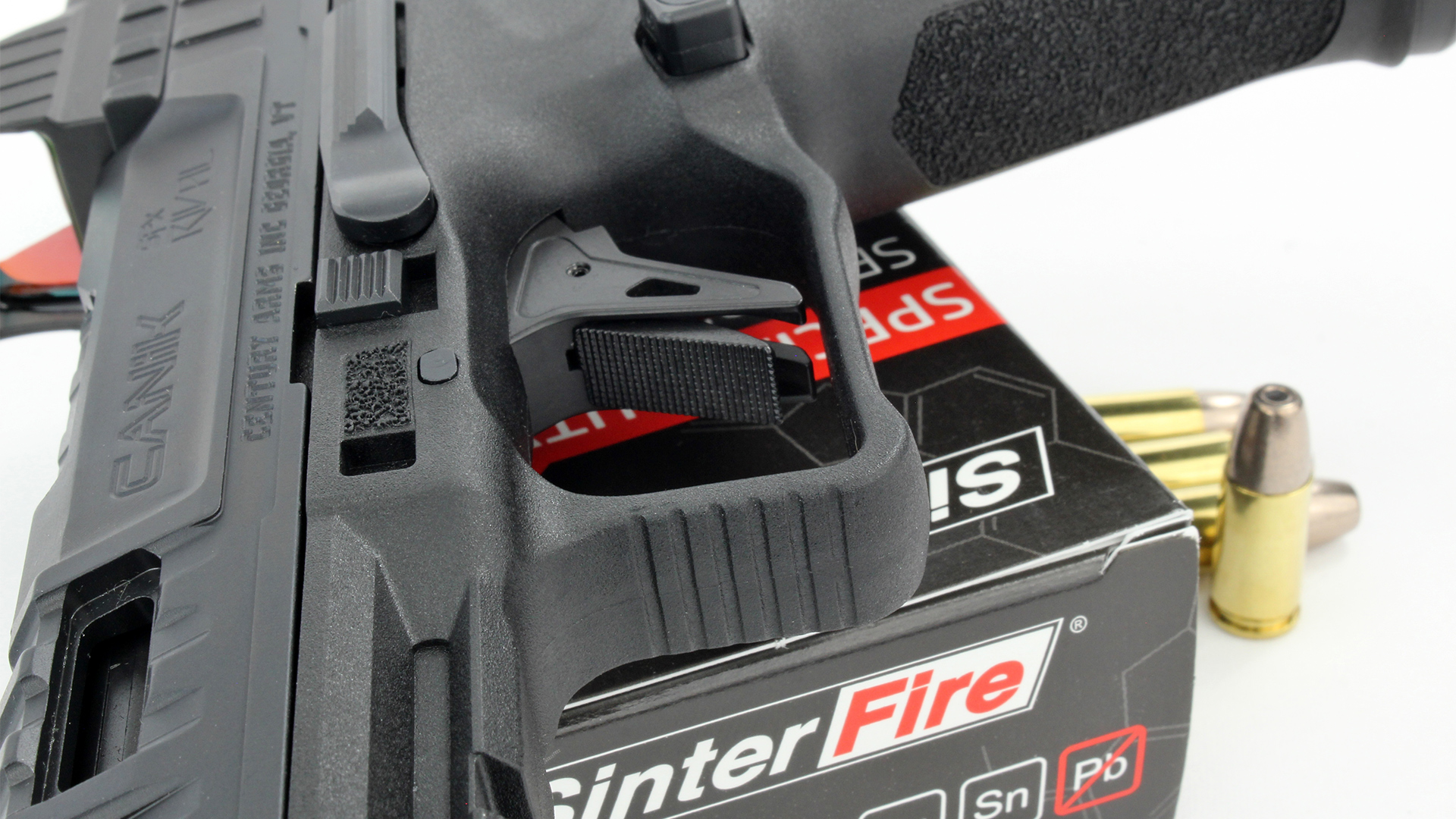 As Canik is known for its triggers, the company ensured that the one included with the SFx Rival is the best one yet. For starters, it's dimensionally sound by being not only straight, but flat and wide, too. The same holds true for the inlaid safety, which spans 95 percent of the trigger shoe. When I first touched it, I realized that it was built to accommodate a less-than-perfect grip—like you might have from a poor draw or sloppy reload—and not earn the shooter a Charlie, because mechanically it should still come straight back (sans flinch). Smart thinking on Canik's part, showing that the design team consulted with competitive shooters during the SFx Rival's development.
From there, it was love at first dry-fire, as I experienced what would later be measured as a sub-3.5-pound trigger pull. It broke cleanly with less creep than some single-action revolvers that I've fired, and rocketed back to its reset point with less than 1/10th of an inch of forward travel. There is not much more that one could ask for in an action pistol.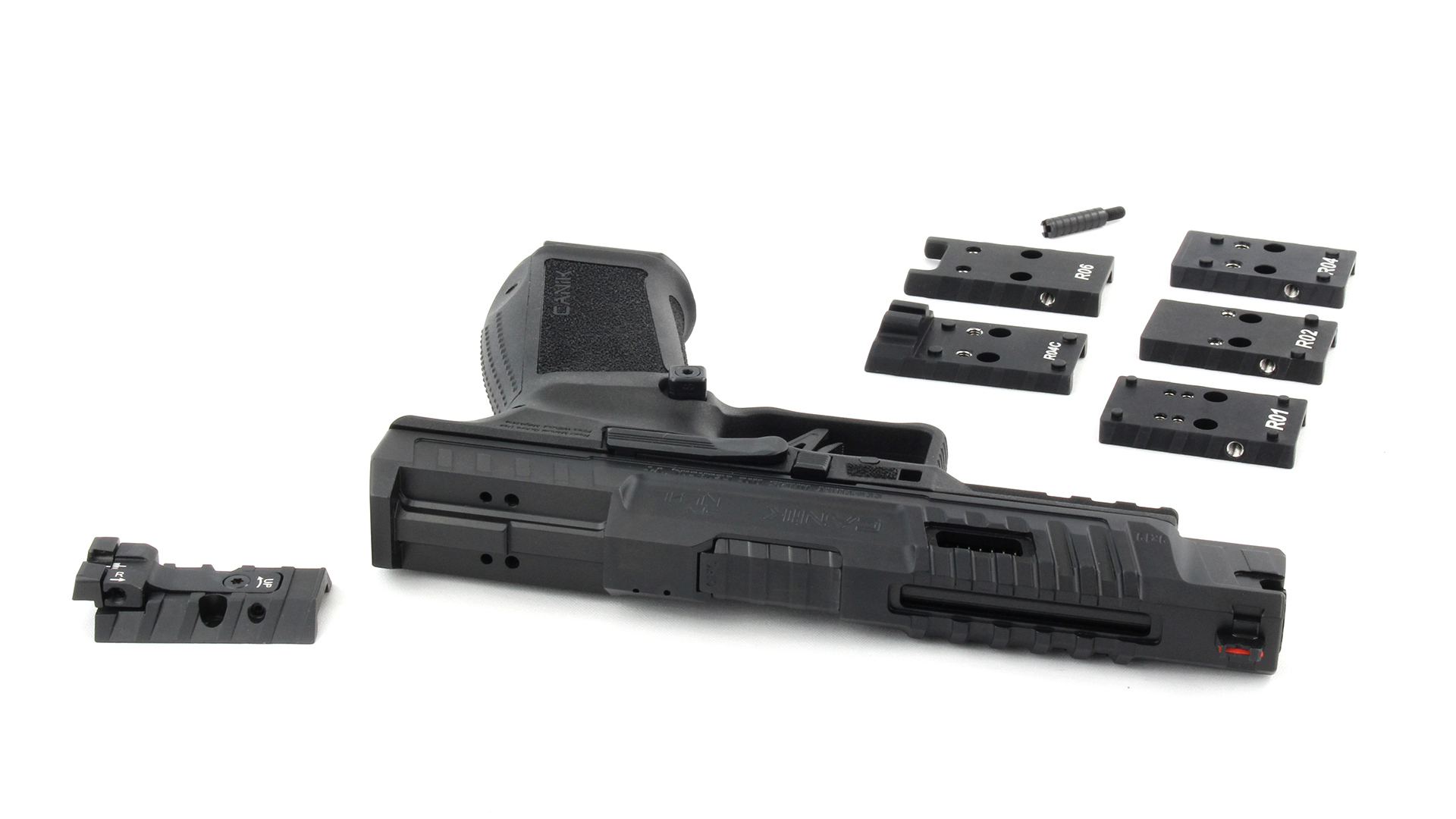 The SFx Rival is built to compete well in both divisions, so it has sight provisions for both Production and Carry Optics. For the old-school pistolero, Canik included a fully-adjustable rear sight paired with a fiber-optic front sight. For those looking for the light, five mounting plates are included, four of which can accept the optional and included side racker, although that needs to stay off during a match. I used one of these plates to install a Mecanik M01 micro-reflex sight which boasts automatic brightness adjustment, along with auto-on and auto-off functions, making it ideal for competitive shooting. Nothing is worse than bringing an optic to eye level only to realize you forgot to turn it on. The installation only took about three minutes, and before I knew it I was off to the range.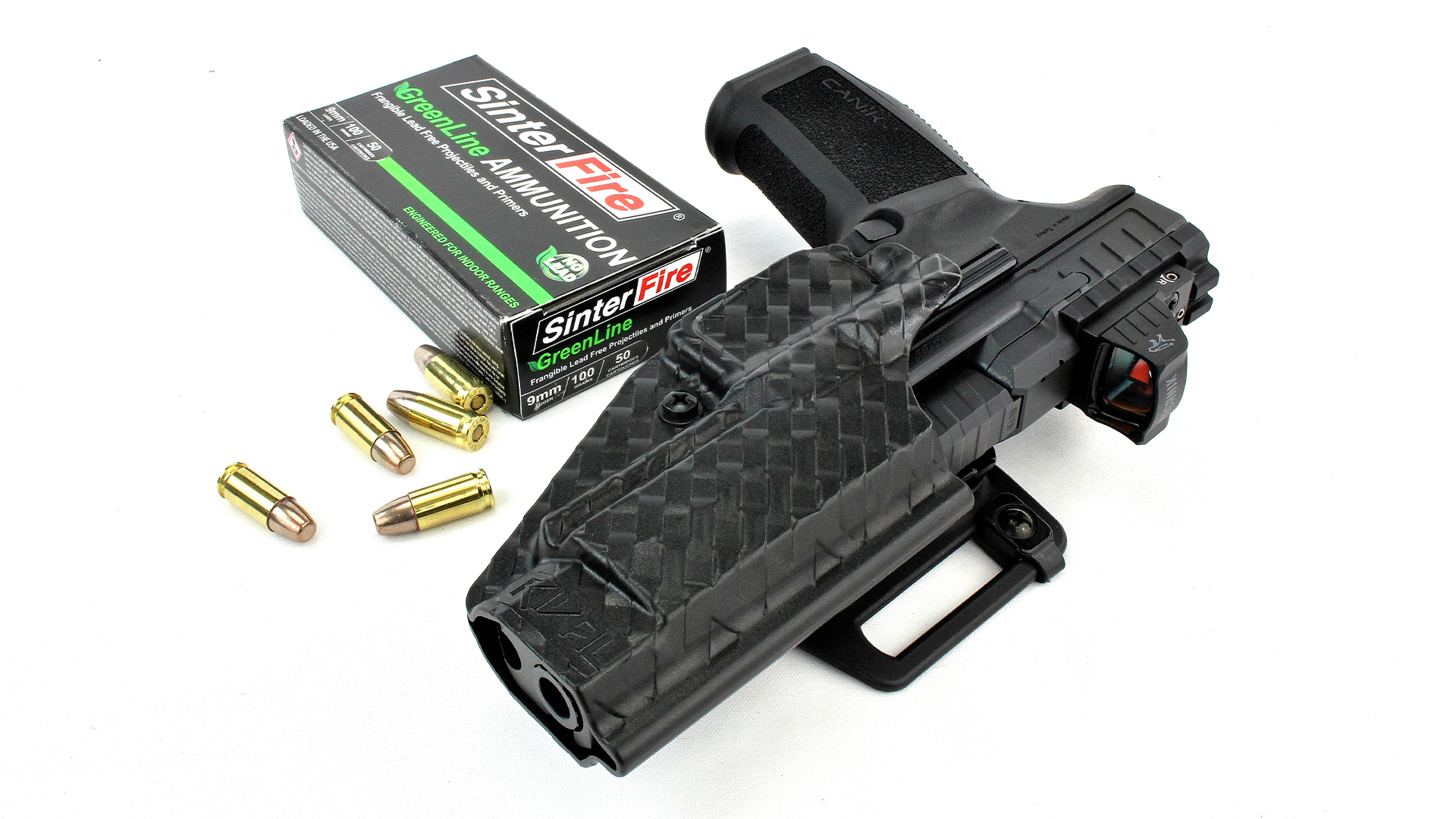 Range Time
My range day consisted of a general slow-fire accuracy test, followed up by some running and gunning to see if the Canik SFx Rival would indeed fill its role as an IPSC (International Practical Shooting Confederation) pistol. I brought out two different frangible options from Sinterfire Ammunition, because I am getting tired of pasting cardboard but still like engaging short-range IPSCs. With this ammo, I can work with steel and not have to pause the action to repair and replace targets. Anyway, before that would come, I would need to know not only where my point of impact was, but also what my accuracy expectancy might be with the SFx Rival. So, as I cleaned my zero from a 15-yard benchrest position, I fired five groups of five shots with both the Sinterfire Greenline practice fodder and the Sinterfire Special Duty self-defense ammo. Both rounds performed admirably, with the self-defense ammunition producing groups as small as 1.09 inches. This not only speaks to the quality of the firearm, but the quality of the ammunition as well. Especially for frangible rounds, as their elongated bullet design typically doesn't stabilize well.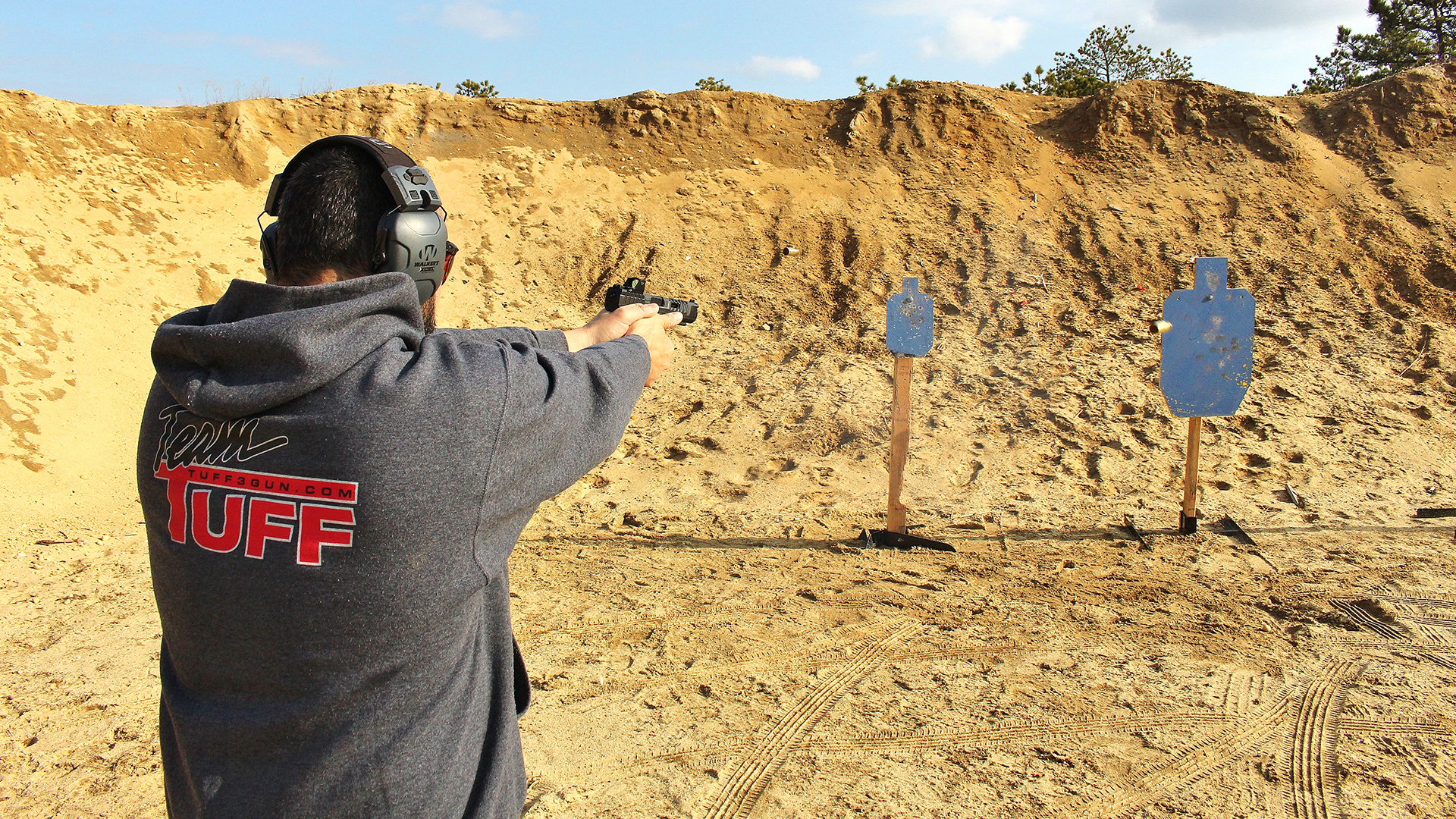 With the slow-fire testing behind me, it was time to shoot the SFx Rival as intended—rapidly. While navigating a mock match stage, I enjoyed insanely fast split times and effortless transitions, a byproduct of the lighter front end. Recoil was manageable, which is to be expected with a full-sized pistol, and the rapid-fire testing provided me a chance to feel the double undercutting at work.
I ended the day by getting some time in with the controls through general manipulations and forced reloads. Even with the mag well adapter removed (to keep it division legal), there was zero learning curve involved as I reloaded while keeping my eye on the next target. During this period, I also found an appreciation for the enlarged magazine release, which stayed out of the way during left-handed operation. Also relating to the ambidextrous nature of the SFx Rival, the dual elongated slide releases make chambering a fresh round much simpler over conventional designs that provide for only a single finger's worth of engagement.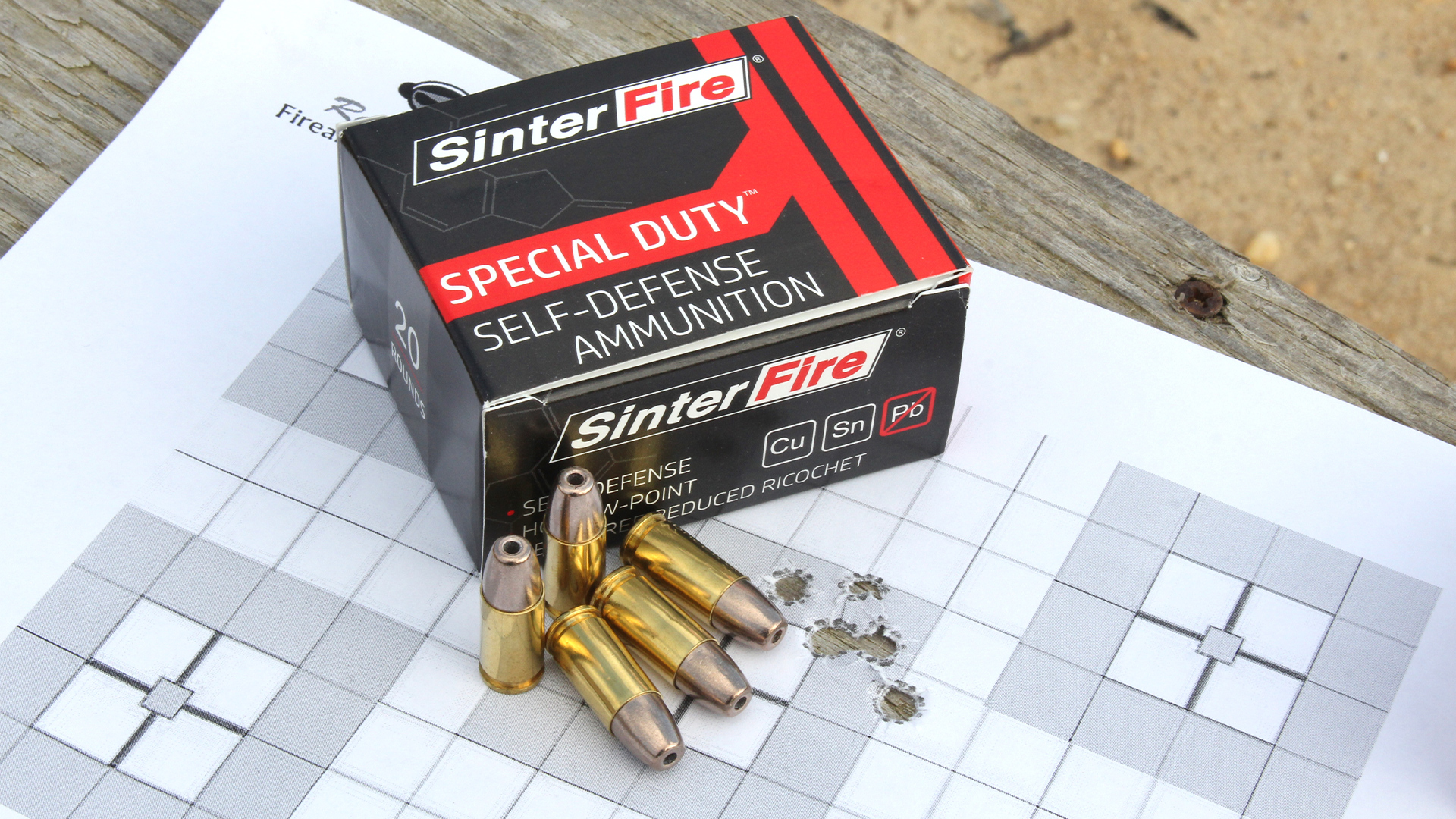 After about 300 rounds it was, unfortunately, time to call it quits, although I could have stayed at the range all day. The Canik SFx Rival is one of my top recommendations to a shooter who is looking to buy their first gun and has competition on their mind. I like that not only is it built to compete, but also includes nearly everything that you need to get started, including a slick-looking Kydex holster. With an MSRP of only $679.99, it's hard to go wrong and being modular, has a bit of future-proofing built right into its design. For more information, visit canikusa.com.