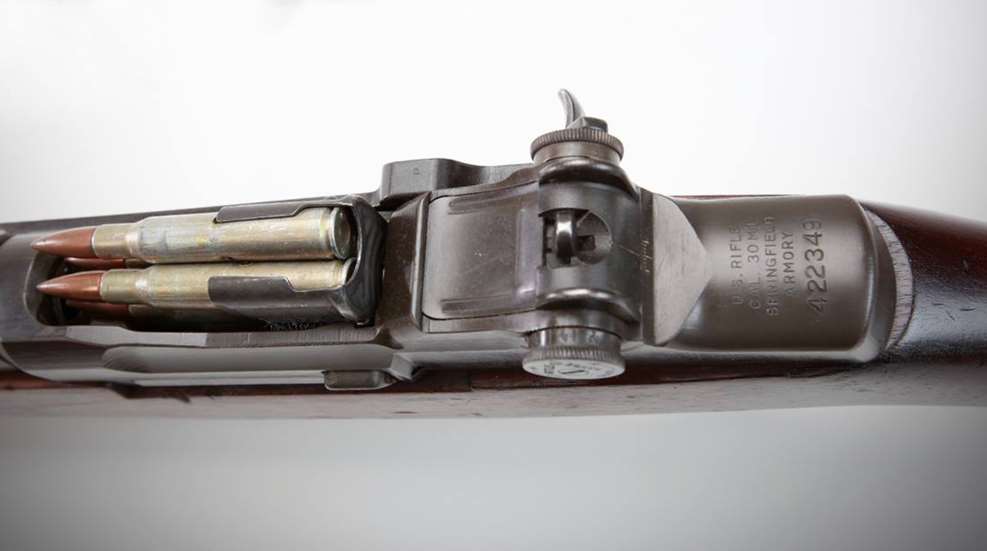 We all have a comfort zone when it comes to firearms recoil. Perhaps you know the old joke, "For sale: .460 Weatherby Magnum rifle and 19 rounds of ammo."
That joke came to mind briefly when a lady of slight stature asked to shoot my M1 Garand rifle at the Arizona Rifle & Pistol Association Member's Day shoot. Phyllis was making the rounds of all the booths and shooting lanes at the event when she found my Vintage Military Rifle competition display and demonstration. She asked pointed questions about the rifles and competitions, eventually zeroing-in on the Garand.
"Would you like to shoot it?" I asked.
"Sure!"
It's best to never presume anything about anyone's capabilities, especially based upon gender, and especially in the shooting sports. But we all recognize that, generally, when it comes to recoil, larger folks have a larger comfort zone. Petite as a two dollar sirloin, Phyllis is definitely not "larger folks". But no presumptions, right? And we can somewhat control perceived recoil by our shooting position, right? And weighing just over nine pounds with a gas operating system, perceived recoil of the Garand is less than a typical .30-06 hunting rifle, right? And Phyllis said she is already an experienced AR-15 shooter, right?
But if her tricked-out, 3-gun competition AR-15 is a sports car among rifles, the Garand is a backhoe. There is no plastic bit or particularly delicate anything hanging on the old battle rifle, and when you pick it up you can sense the Garand was seriously built to save the world for democracy, which it did in the hands of riflemen. While nearly anyone can operate the three floor pedals and turn the wheel of a Maserati, that doesn't make them fully capable of safely taking Uncle Joe's tractor out for a spin.
The M1 Garand is unlike any other production rifle ever issued to combat troops, and it takes some instruction to learn its idiosyncrasies; to be safe, even very experienced rifle shooters should at least read up on the Garand before taking it to the range for their first time. I showed Phyllis how to load the M1 without mashing a thumb, talked about proper hold and using a sling (or not), and fired one round to demonstrate the recoil. With a recent motorcycle injury still bothering her, we decided a kneeling position would be best for her very first shot with the Garand.
FBI firearms instructor school taught me how to teach shooters pistol and shotgun combat tactics. The Civilian Marksmanship Program's Garand/Springfield/Military Master Instructor course showed me how to teach specific firearms operation and marksmanship. But as a scuba instructor I learned how to empathize and finely tune-in to individual students to recognize their comfort zones. One thing that separates excellent instructors from the rest is understanding when to safely push a student past that comfort zone into exciting and satisfying new territory, and when to recognize, "OK, she's at her limit and anything more will be counterproductive."
Phyllis is adventurous but cautious—an excellent recipe for a long and interesting life. So when she twice sighted on the target and twice hesitated to actually drop the hammer on a live round in the Garand, it was clear that cajoling her into doing so would be counterproductive, possibly leaving her sour on the M1. But I'm confident she will eventually shoot the Garand if she really wants to.
However, Phyllis may never really want to, and that's OK. The M1 Garand and Vintage Military Rifle competition guns are not for everyone. Neither is the recoil, which is totally subjective. The wonderful thing about shooting sports is that there are so many different disciplines and games utilizing everything from air guns to .22 rimfires to .38 Specials to shotguns to .50 BMGs, and we can all find something within our recoil comfort zone.
Now, if only we had enough time and money to shoot all the disciplines that interest us …