by
Art Merrill, Field Editor
posted on September 9, 2022
Support NRA Shooting Sports USA
DONATE
Much-awaited military surplus Model 1911 pistols are once again available for purchase from CMP 1911, an FFL operation associated with the Civilian Marksmanship Program. As with the initial two rounds of milsurp Model 1911 sales, CMP 1911 will select Round 3 hopeful buyers lottery-like, and those successful will choose from four grades of available pistols.
There's something uniquely American in citizens owning and bearing arms stamped, "United States Property." Considering it is the citizenry who paid for the firearms, it is appropriate that surplus arms are made available to those who desire them, and milsurp Model 1911s are, indeed, desired by so many Americans that their numbers far exceed the numbers of available pistols. For this reason, CMP 1911 uses a random lottery system to select lucky buyers.
CMP 1911 has segregated its Round 3 milsurp pistols as Service Grade ($1,250), which appears from the written description to equate to about NRA Good condition; Field Grade ($1,150) pistols that perhaps equate to NRA Fair to Good condition, and Rack Grade ($1,050) pistols that apparently rate about NRA Fair. Of these Rack Grade guns CMP 1911 says, "Grips may be incomplete and exhibit cracks. Pistol requires minor work to return to issuable condition but is functional."
CMP 1911 describes its $1,100 Range Grade pistol as a shooter rather than a collectible, having been " ... modified in some way, and may have some commercial parts. No two (2) pistols are alike, the modifications/parts could be any of the following: Night Sights, extended Beaver Tail, Rubber Grips, Barrels, Oversized Slide Release, Target Triggers, Adjustable Rear Sights, Tactical Match Hammer, Competition Grip Safety, Sight Rib, Slides, Checkered Front Strap, Ambidextrous Safety, Different Finishes." Interestingly, some of these features are found on the U.S. Marine Corps M45 MEU (SOC) pistols, M1911s modified around 1985 to 1986 with commercial parts for issue to Force Recon units. Note, however, that CMP 1911 does not suggest these are actually genuine M45 MEU (SOC) pistols.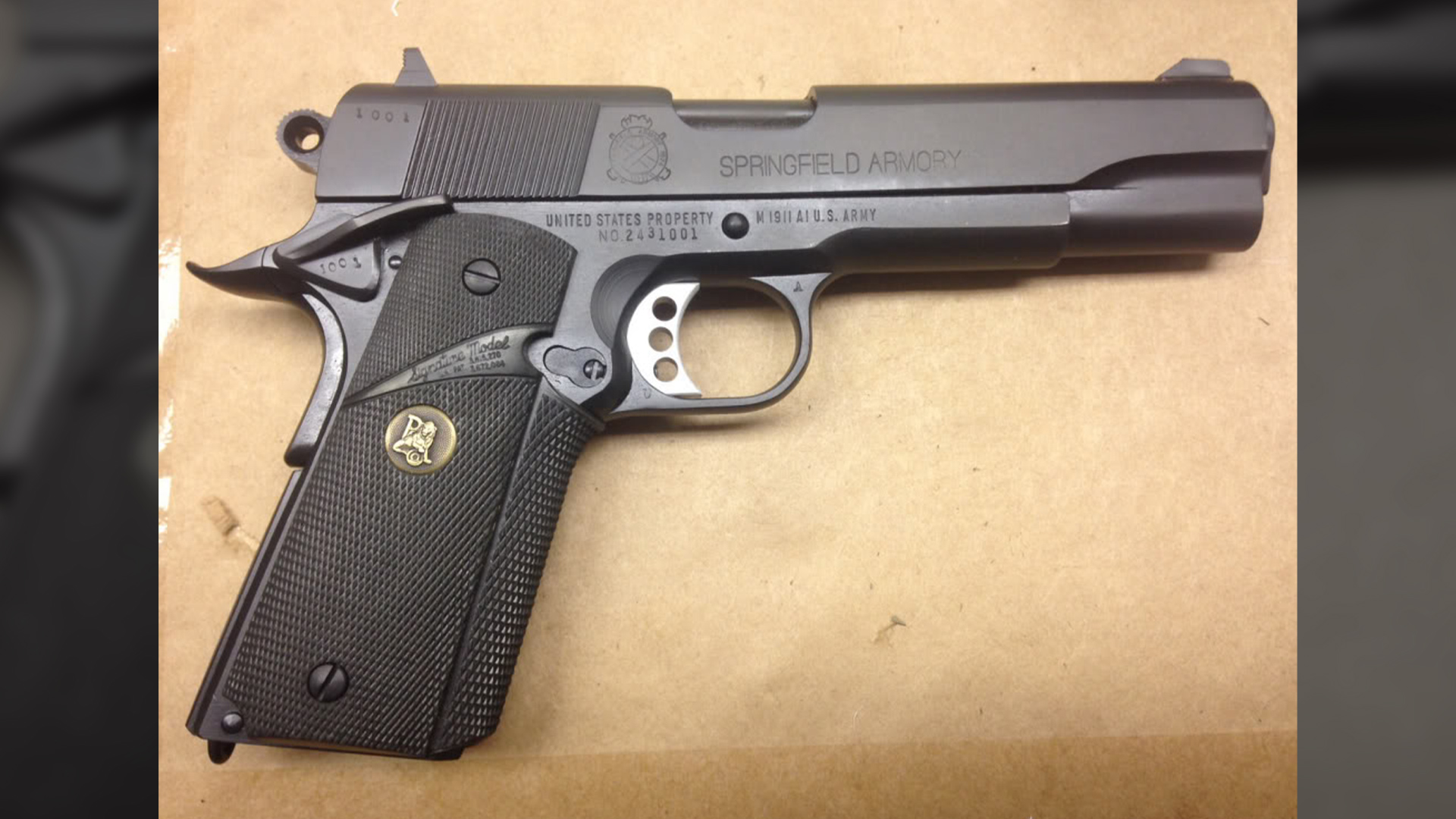 Any United States citizen otherwise eligible to possess a firearm can take a shot at getting one of these milsurp Model 1911 pistols, but there are some caveats, such as:
Those who already purchased a Model 1911 in CMP 1911 during Rounds 1 or 2 are not eligible—it's a once-in-a-lifetime deal.
Buyers must provide proof of U.S. citizenship, proof of membership in a CMP-affiliated club and proof of participation in a marksmanship activity.
Order packets, available from CMP 1911 as a downloadable PDF, must be postmarked no later than September 30, 2022. Sending your properly completed order packet enrolls you in the Random Number Generator lottery.
CMP 1911 will ship pistols only to storefront FFL dealers.
The Model 1911 is hands-down the single most iconic military handgun in American history. The Model 1911 and its .45 ACP cartridge served on front lines for 75 years, and is still the go-to handgun serving in America's military in special operations today. Owning a milsurp M1911 pistol stamped, "United States Property" is, quite literally, history in the hands.
For more detailed information and to download an order packet, visit the CMP 1911 website.