Canik's new SFx Rival-S 9 mm is a steel-frame update of the company's SFx Rival pistol. Shipping to customers now, the new pistol will also be on display at SHOT Show 2023 in Las Vegas, Nev., later this month.
Chambered in 9 mm, the new SFx Rival-S sports a five-inch barrel and aluminum 90-degree break flat trigger. Weighing in at 2.67 pounds, the SFx Rival-S pistol has the following dimensions: 8.09 inches long, 1.41 inches wide and a 5.75-inch height.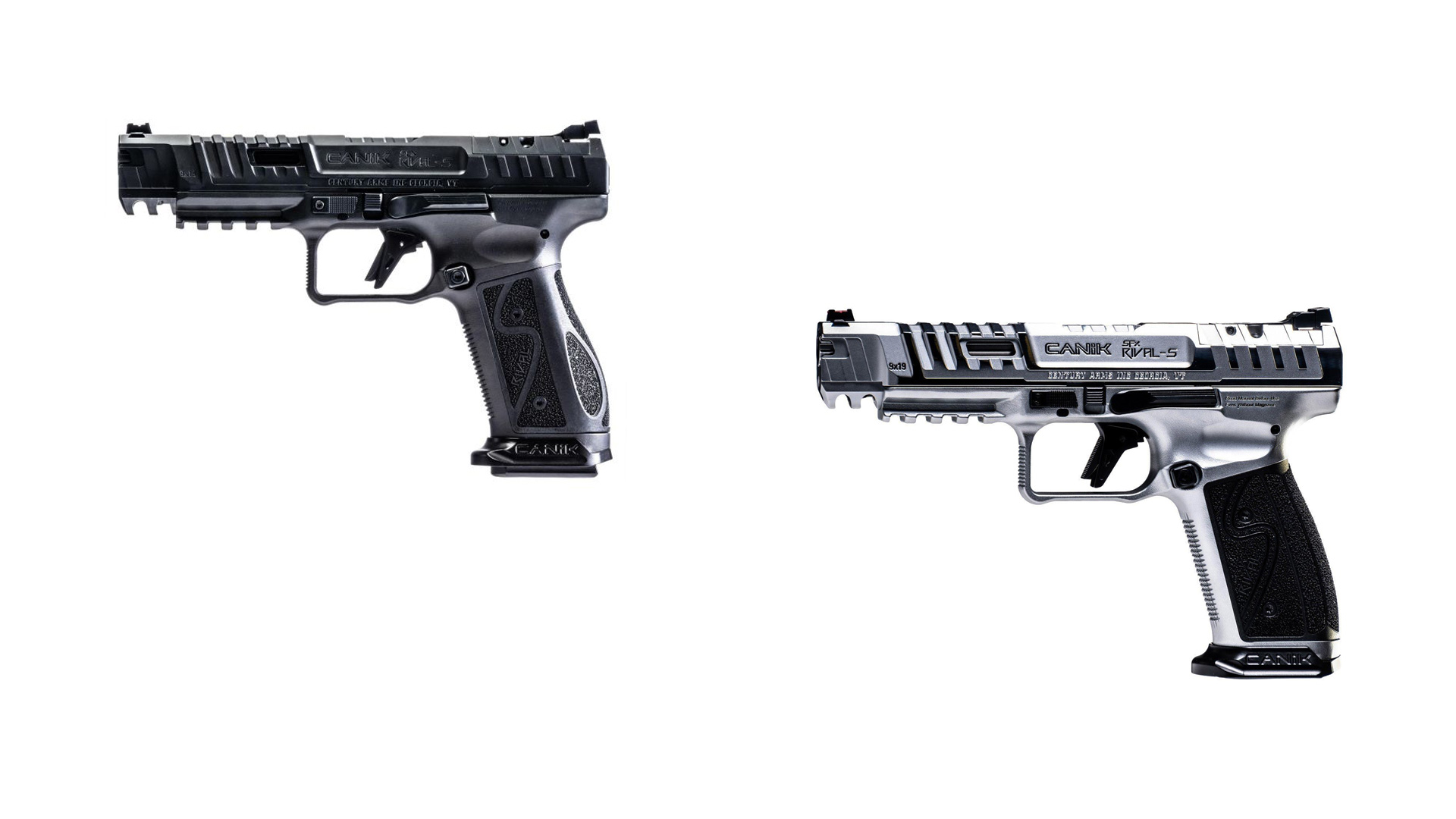 Additionally, each Canik SFx Rival-S pistol is optics ready with 100-percent co-witness and ambidextrous features. Two 18-round magazines are included with purchase.
Also included with purchase is a new two-tiered, water-resistant hard travel case with space for the gun and magazines, plus these provided accessories: competition holster, five optics plates, three sized grips, external mag-well, two aluminum magazine base plates, fiber-optic front sight with multiple color choices, tool kit and punch, cleaning kit and speed loader.
Two versions of the SFx Rival-S are available now, one chrome ($949.99) and the Rival-S Dark Side in black ($899.99). Canik USA said that accessories—including multiple color and material choices—will be available in the future.
The SFx Rival-S 9 mm pistol is manufactured in Turkey and imported by Canik USA. Learn more at canikusa.com.