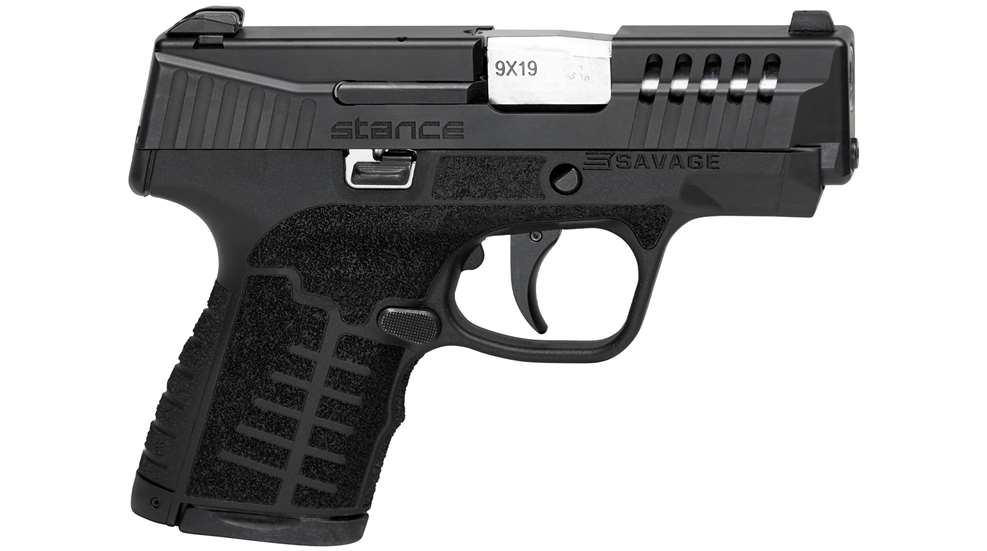 Savage Arms announces a new EDC handgun named Stance, a micro-compact 9 mm that marks the company's return to concealed carry and self-defense. Savage says the Stance EDC 9 mm "will be the first of a complete family of handguns."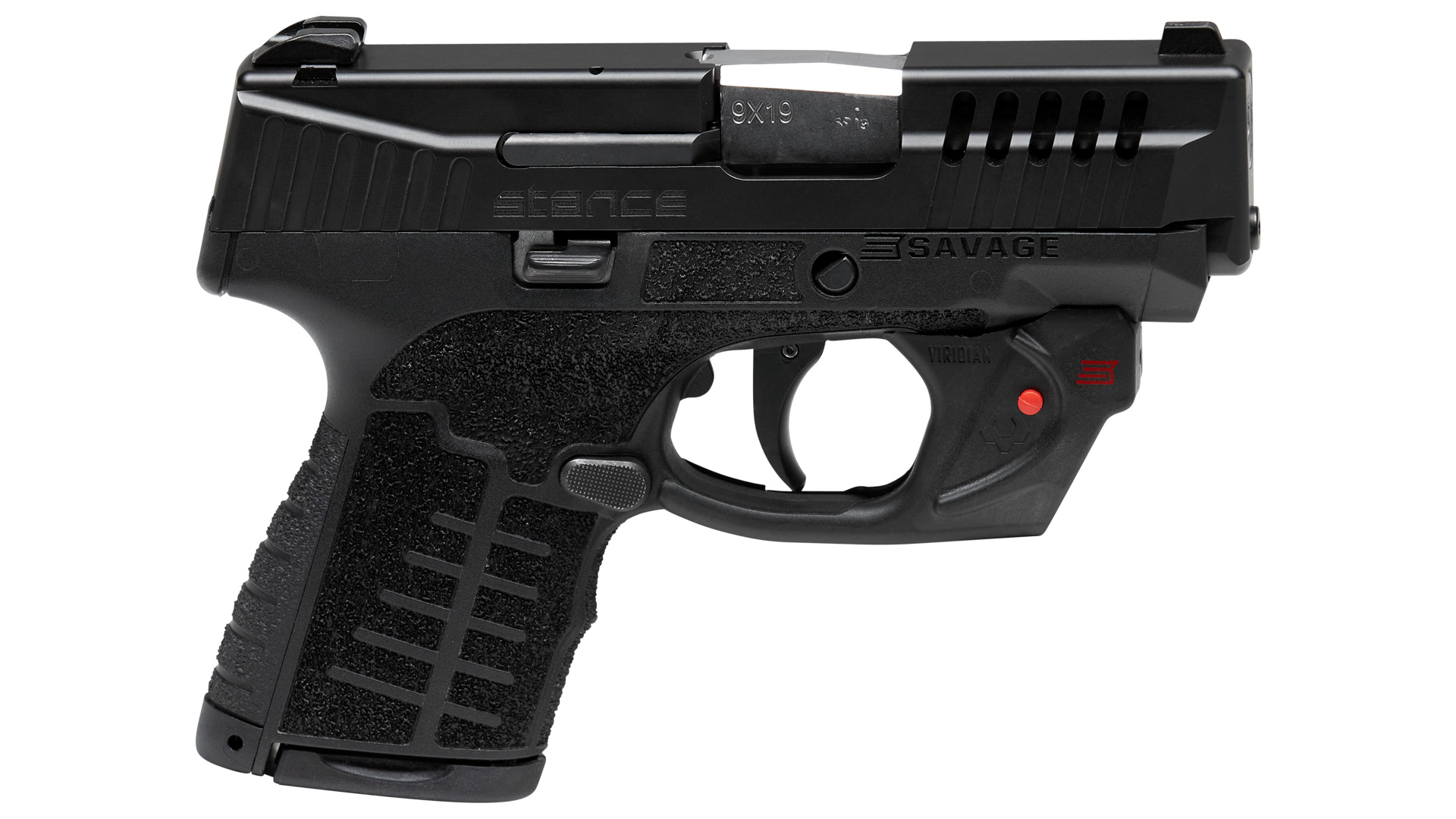 The Stance has a chassis as the serialized component of the pistol, which gives Savage flexibility to offer a variety of grip frames with aggressive stippling texture that wraps 360 degrees. Stance also comes with two interchangeable backstraps for small- or large-sized grips, both at an 18-degree angle.
Says Robert Gates, vice president of sales and marketing at Savage Arms: 
"Today, Savage is proud to announce its first step into what is the largest segment of the firearms market with the introduction of Stance, a micro-compact 9 mm pistol manufactured with premium materials, finishes and features."
In addition to the aforementioned interchangeable backstraps, the Stance also includes a stainless-steel slide with a beveled front and melonite finish, 3.2-inch stainless-steel barrel, an ambidextrous magazine release and slide catch, a takedown lever for ease of maintenance and snag-free functional sights. The Stance also includes two magazines (seven-, eight- or 10-round capacity available), along with a hard case.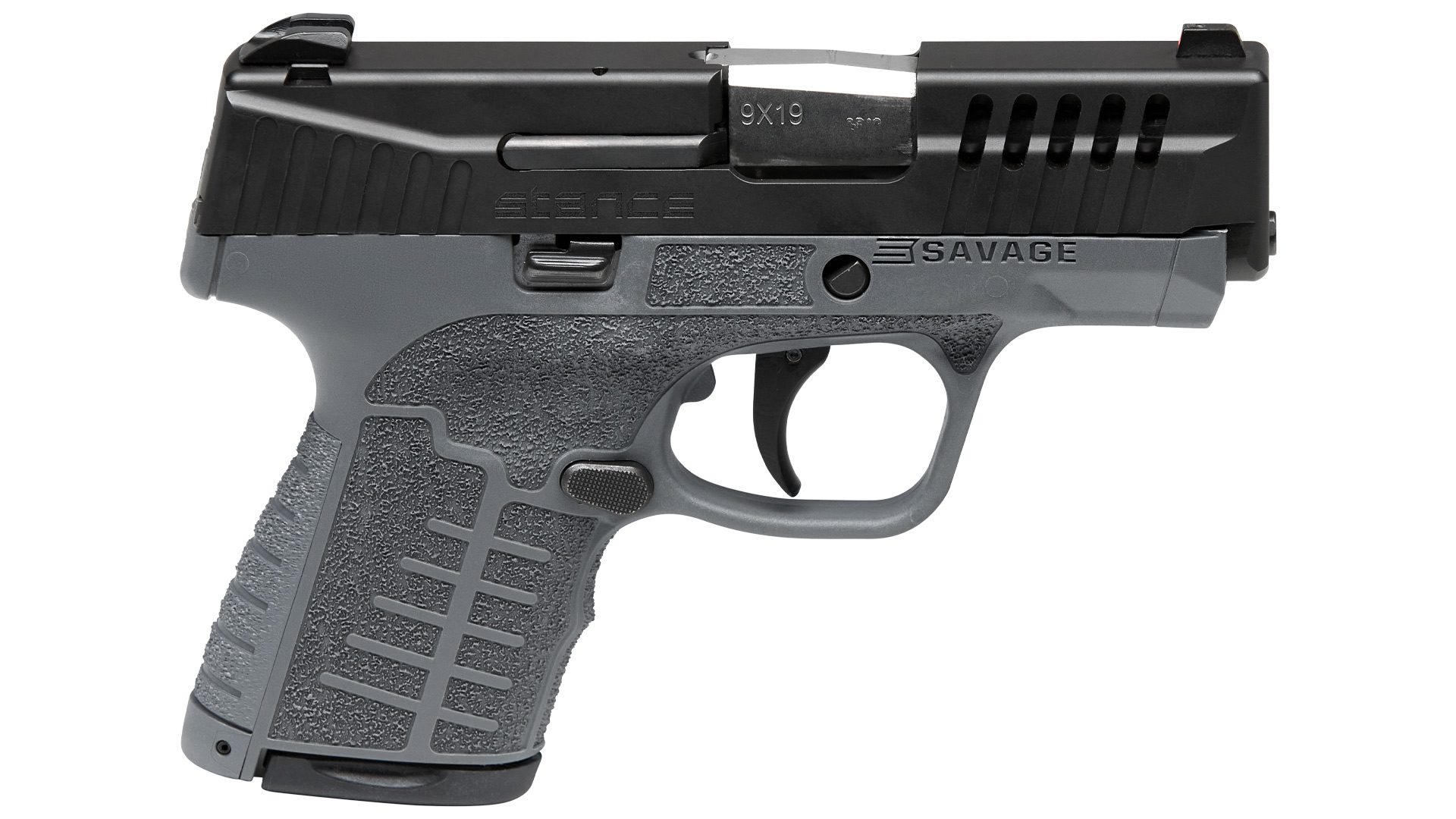 While this isn't Savage's first concealed carry pistol, it has been more than a century since the company focused on compact pistols purpose-built for EDC. "Stance is another momentous milestone for Savage," said Jessica Treglia, senior brand manager at Savage Arms. 
There are 28 SKUs for the new Savage Arms Stance Micro-Compact EDC 9 mm, ranging in price from $479 to $561, depending on the options included. Ambidextrous manual safety and night sight models are available, plus an optional package that includes a Viridian E-Series Red Laser. Learn more at savagearms.com.
---
Read more:
New: Savage Arms 110 Precision 6.5 PRC