Lone Wolf Arms has announced its new Lightweight Tactical Defense (LTD) pistol line. A company with more than 20 years of experience making aftermarket products to enhance Glock-patterned pistol performance, now Lone Wolf has built a complete pistol. First in the line to be released are two slide options in the Glock G19 size. And of course, Lone Wolf LTD pistols will accept Glock magazines.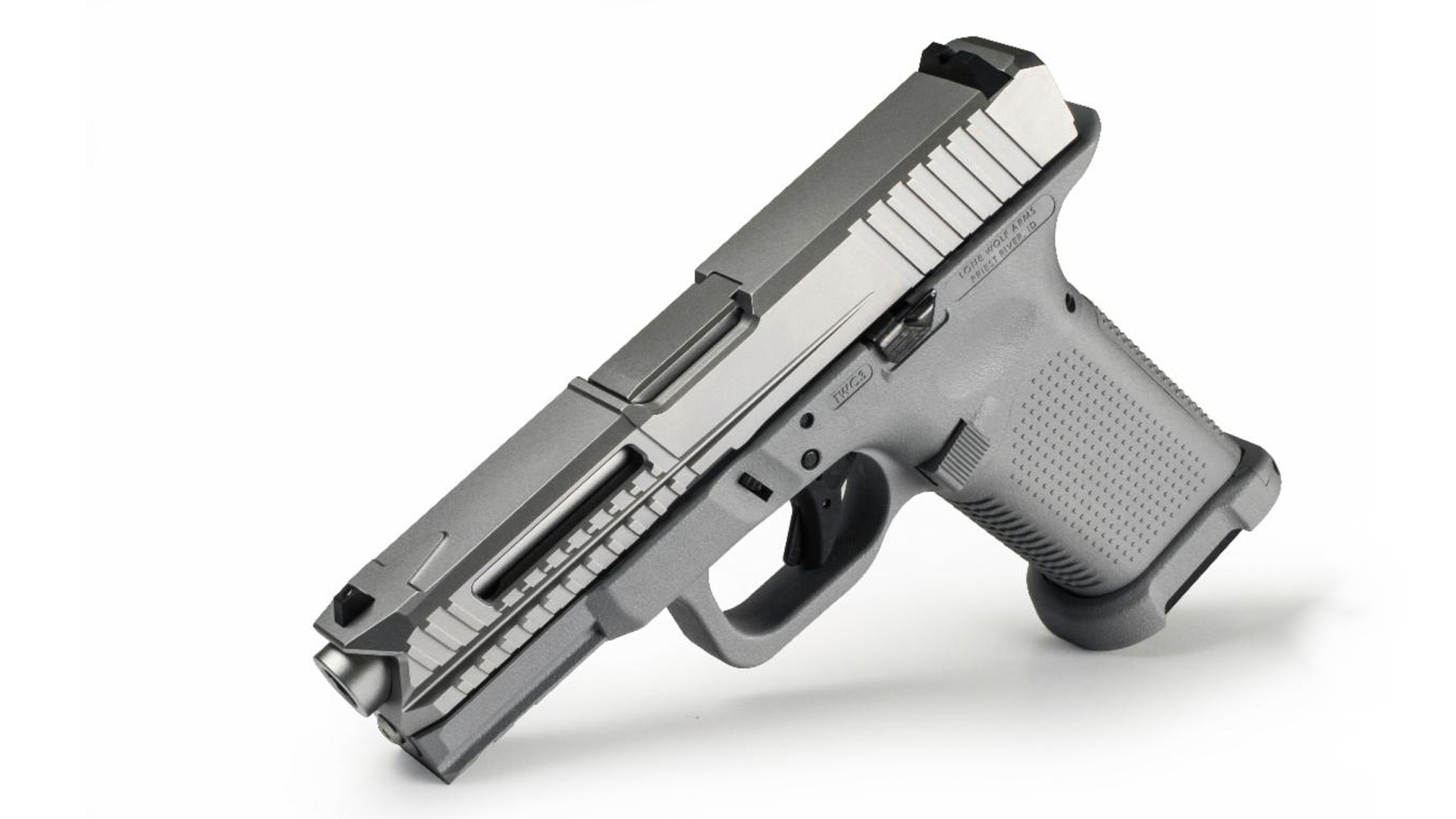 As mentioned, the LTD is the culmination of decades of experience. Lone Wolf Arms says it "has learned what truly improves the platform." The LTD, thanks to the Timberwolf frame, offers a slimmer, more natural feel. Specification junkies will also note that the LTD pistols are also lighter than the original, with valuable ounces shaved from the slide. This makes for a pistol that cycles quicker, recoils less and carries comfortably. Competitive shooting-friendly features include an enlarged mag release and enlarged slide stop. 
Two slide variations available in nitride or stainless finish. Both variations offer reduced reciprocating mass resulting for both quicker cycling and less perceived recoil over the Glock G19. The weight sans magazine is 19 ounces. Overall length is 7.16 inches and the height, including the magwell is 4.77 inches. Additionally, the sight radius is 5.9 inches and the trigger pull is 6.5 pounds from the factory.
A generous, radiused undercut of the Timberwolf frame is intended to eliminate the dreaded "Glock knuckle" and permits a higher grip for reduced perceived recoil, as well as allowing shooters with large hands to enjoy the concealability of a compact firearm. Plus, the low-profile magwell accelerates reloads while keeping fingers and palms at a safe distance.
MSRP for the Lone Wolf Arms LTD pistol is $699.95. LTD pistols are available with a black or gray frame and black nitride or stainless steel slide. Learn more at lonewolfdist.com.
---
Read more:
5 New Shooting Rests From Birchwood Casey