New from Arizona-based Extar USA is the EM9-18 Glock-pattern 9 mm magazine. The company said "extensive research and design went into producing the new magazine."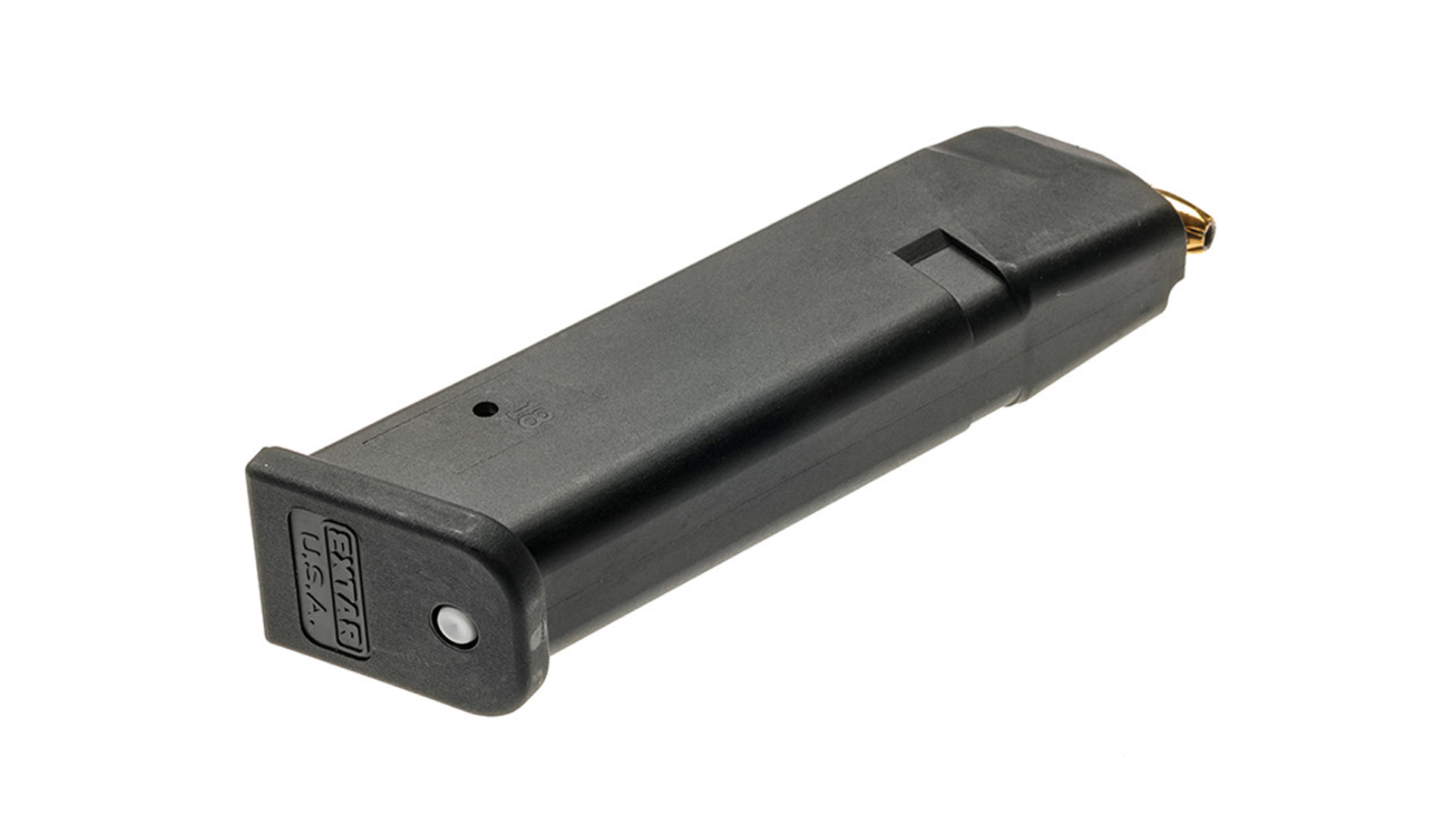 The lightweight, smooth-feeding Extar USA EM9-18 magazine has an 18-round capacity and can be inserted on a closed bolt to carry 18+1 in your firearm. It's compatible with all full-size 9 mm (double-stack) Glock handguns, along with compact and sub-compact variants, and the EM9-18 will also drop free from the Extar EP9, the company's large-format, 9 mm pistol.
Not only do EM9-18 magazines match feed lip rigidity of Glock OEM mags, they exceed the rigidity of all other polymer-only aftermarket offerings available at time of development.
The EM9-18 mags have one witness window, which reduces the chances of any debris entering. Plus, Extar USA said that EM9-18 magazines swell less than Glock OEM magazines when fully loaded, which should make for easy insertion.
In addition, although developed with EP9 pistol shooters in mind, Extar USA offers the EM9-18 to shooters looking for reliable Glock-pattern 9 mm magazines.
MSRP for the EM9-18 magazine is $11.95. Learn more at extarusa.com.