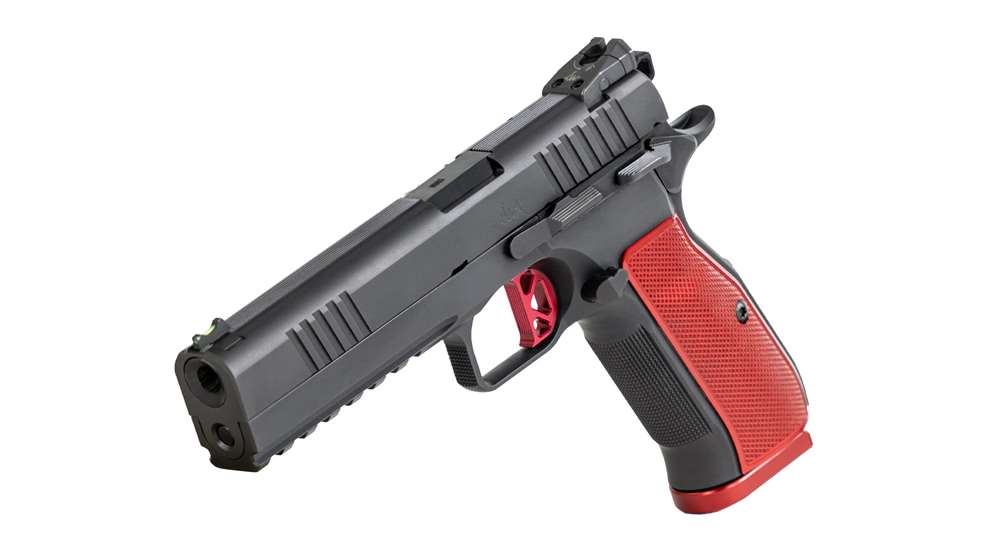 New from Dan Wesson Firearms is the DWX 9 mm pistol, which the company says is "a grand melding between the signature pistol designs manufactured" by itself and partner CZ.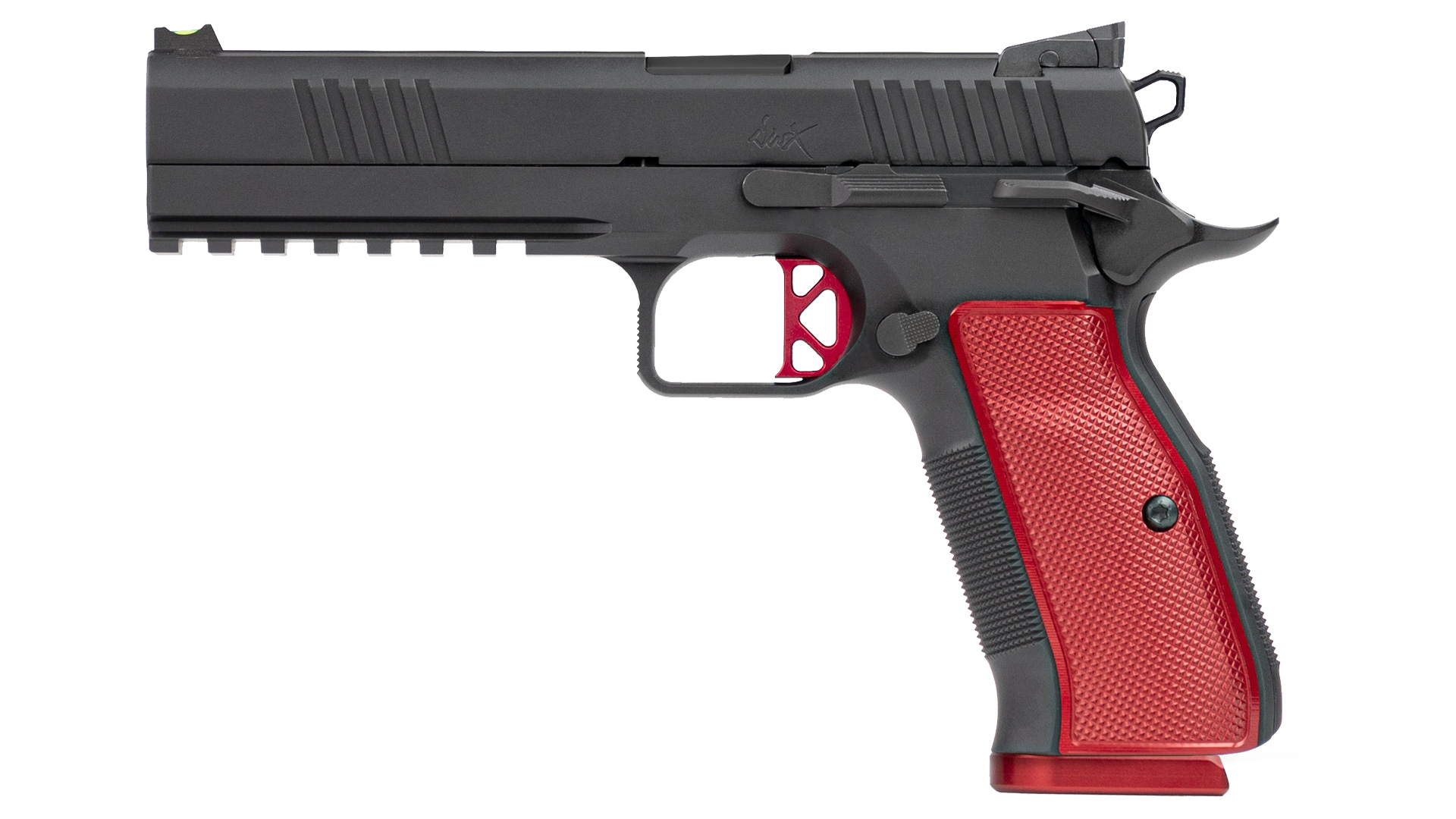 The steel-framed DWX 9 mm pistol sports a single-action fire control group from a Dan Wesson 1911, combined with the ergonomics and capacity of a CZ pistol. The grip angle and contour are drawn directly from the CZ 75. As such, the full-size DWX is compatible with standard CZ 75 grips. The locked-breech barrel system features a CZ-style take-down via the slide stop. The 4.95-inch, match-grade barrel with a bushing-less barrel system resembles those of the P-09 and P-10. Additionally, low-profile red aluminum grips help drive the shooter's hand high in the beavertail.
The new Dan Wesson DWX also uses double-stack 19+1 magazines borrowed from the P-09 and P-10.
As for the trigger, it is a flat, K-style one with three holes and a textured face. Competitive shooters will appreciate the ambidextrous safety, along with the DWX pistol's high degree of tunability and customizability. Many parts already on the market will fit, all built around the 1911 fire control group. Plus, with a 1911-style dovetail front sight and CZ Shadow 2-style rear sight, there are many factory and aftermarket options to choose from.
MSRP for the new Dan Wesson Firearms DWX 9 mm pistol is $2,099. Go to danwessonfirearms.com to learn more.