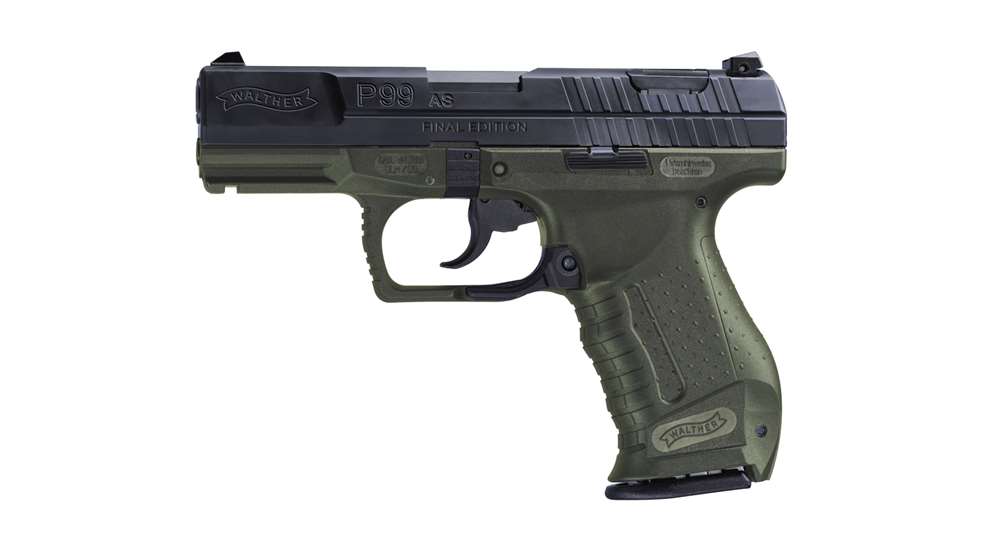 Walther's recently announced P99 AS Final Edition 9 mm ends the 26-year run of the iconic P99 semi-automatic pistol. With the P99 pistol in production since 1997, the company said the P99 AS will serve as a "final farewell."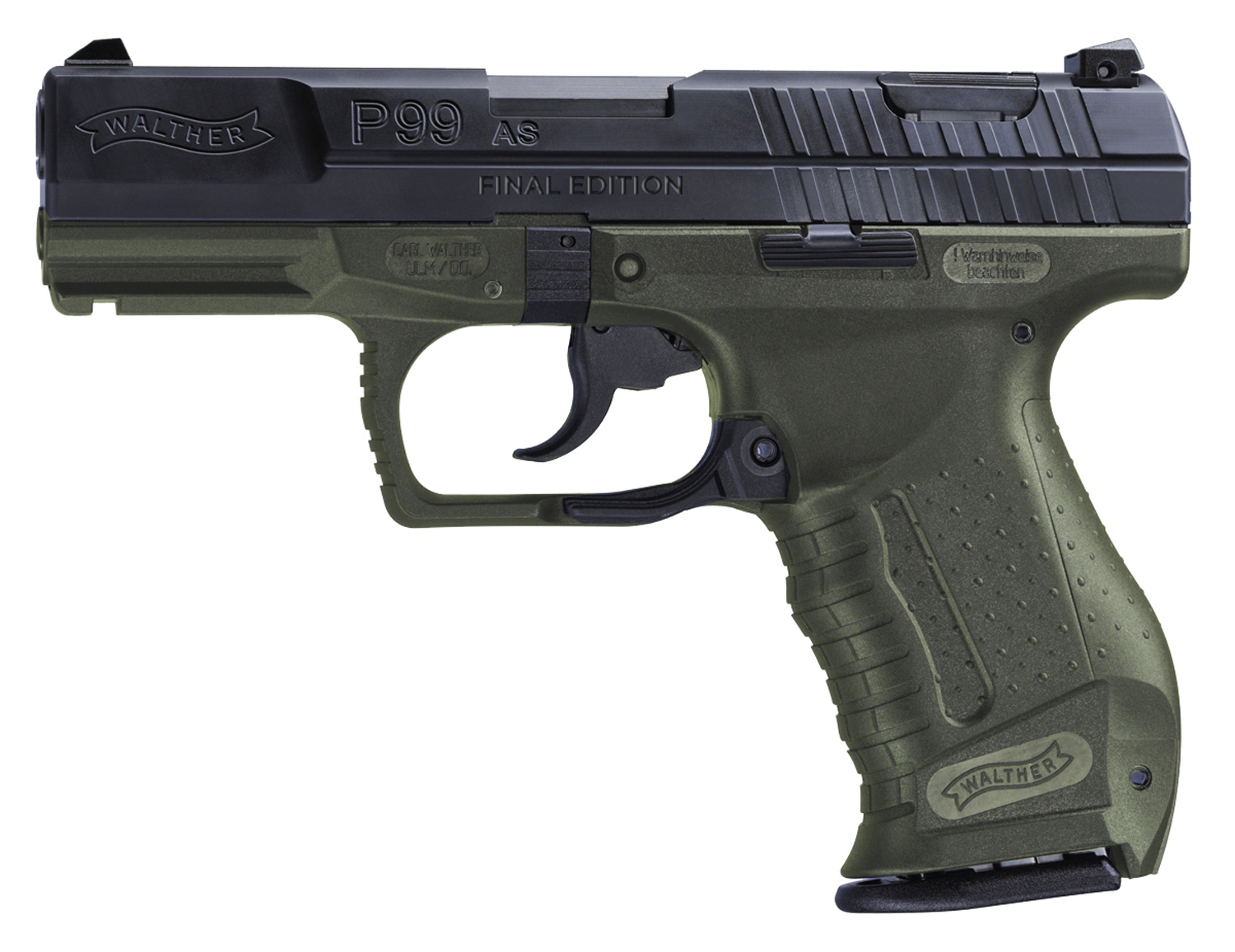 The P99 AS Final Edition, chambered in 9 mm, features an OD Green frame with special "Final Edition" engraving on the slide. Arriving in a durable, limited-edition weatherproof case, the P99 AS Final Edition pistol also includes a commemorative challenge coin.
At the time of its release in 1997, the double-action/single-action Walther P99 boasted features that put it ahead of the pack, including a cocked striker indicator, loaded chamber indicator, four internal safeties, de-cocking button, elevation and windage adjustable sights, toolless takedown functionality, accessory rail, an ambidextrous magazine release incorporated into the trigger guard, plus an interchangeable grip with different sized backstraps.
While the P99 was originally designed for German police use, the pistol's popularity led to its adoption around the world with law enforcement agencies and militaries. It also reached iconic status globally when the top fictional Walther pistol aficionado of all time—James Bond—upgraded to the P99 in the film "Tomorrow Never Dies."
The P99 AS Final Edition has an overall length of 7.1 inches and 15-round capacity. Barrel length is four inches and empty weight is 24 ounces. Walther says the double-action trigger pull weight is nine pounds, and single-action comes in at 4½ pounds. Additionally, both the front and rear sights are polymer white-dot types.
MSRP: $849. Two magazines are included with purchase of the Walther P99 AS Final Edition. Go to waltherarms.com.