Alaska shooting icon and former NRA Board Member Joseph A. Nava passed away on Saturday, Feb. 22, 2020 at the age of 89. While Nava was many things to many people, his nearly 60-year association with the University of Alaska-Fairbanks on a professional basis truly marked the man for greatness. Nava started out at Alaska-Fairbanks as a student-athlete, moved onto the school's Institute of Arctic Biology as scientist and administrator, and earned a master's degree with a focus on the reproductive cycles of lynx. His lifelong association with both the university and its rifle team saw him inducted into the Nanook Hall of Fame in 2009.
Nava served on the National Rifle Association Board of Directors for 23 years and lived on NRA Lane in Fairbanks. In recognition of decades of unselfish service to the people of Fairbanks and Alaska, he was presented with the prestigious NRA Public Service Award in 2010.
As a student-athlete, Nava shot for Alaska-Fairbanks from 1962 to 1965, and was named First Team All-American and team captain in his senior year. Upon graduation he was offered a position with the U.S. Army Marksmanship Unit, but Nava declined to stay in Alaska and pursue his dream of working in wildlife management.
His love of marksmanship led him to start the Tanana Valley Sportsmen's Association's rifle team. As a natural extension of his passion for the outdoors and marksmanship, and his formidable skill as a teacher, he spent the next half century teaching firearms safety, field safety classes to researchers heading into the wild, concealed carry courses and the National Rifle Association's Youth Hunter Education Challenge (YHEC). Being a man of many facets, Nava was also a licensed assistant big game guide and pilot.
Nava was not content to limit his passion to the classroom, where some 1,000 students passed through annually, so he took the airwaves with a local radio program called Shooter's Corner. A household name in Fairbanks, the town honored one of its favorite sons by proclaiming Dec. 16, 2007 to be "Joe Nava Day."
With a life full of adventure, Nava had tales galore. As such, he teamed up with Laura Berkowitz to write an autobiography entitled, appropriately enough, Not Your Average Joe: A Selected Autobiography And Joe's Wisdom On Shooting. The book is a study in how hard work pays off. Fittingly for a man who has given so much to his community, proceeds from book sales help support the Joseph A. Nava Shooting Scholarship Endowment Fund, the University of Alaska-Fairbanks scholarship he endowed over 30 years ago.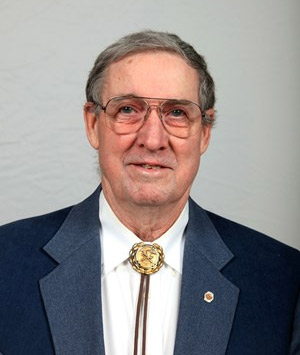 Joseph A. Nava
Nov. 8, 1930 - Feb. 22, 2020
Photo courtesy of University of Alaska-Fairbanks