Well known for quality triggers and aftermarket Glock barrels, CMC's newest offerings are sure to turn heads. The company recently announced three new AR-15 barrels in .223 Wylde. These SOCOM-style barrels are available in 7.5-, 10.5- and 16-inch lengths.
Standard features for all three barrels are reliable M4 feed ramps, 1:7-inch twist rate, 1/2"x28 thread pattern to fit standard AR-15 muzzle devices, 11-degree match crown and a bottom dimple to simplify the installment and alignment of gas blocks. And, since they are chambered in .223 Wylde, all three button-rifled barrels are compatible with both .223 Rem. and 5.56 mm NATO ammunition.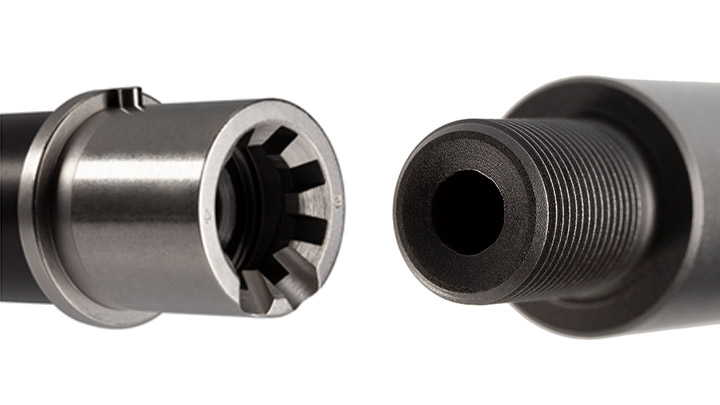 About its new AR-15 barrels, the company says, "Every barrel is precision, instrument-inspected for absolute straightness and air gauged for maximum uniformity, yielding the highest accuracy possible. Land and groove tolerance from breech to muzzle can vary only .0001 inch for the best concentricity."
The new CMC AR-15 barrels retail for $180 to $250, depending on length. Learn more at cmctriggers.com.
---
See more:
Barrel Break-In: How To Do It Right