Franchi is expanding its Instinct family of scatterguns with the addition of the Instinct Sideplate over/under shotgun. Starting at $2,229, there are 12-gauge (2¾-inch and 3-inch chambers) and 20-gauge (2¾-inch and 3-inch chambers) models available.


Says Franchi: "The Instinct Sideplate sets itself apart with an elegantly engraved, color case-hardened sideplate-style steel receiver—a nod to Franchi's Italian craftsmanship heritage. Distinctly American gamebirds are inlaid in gold on both sides of the traditionally floral engraved receiver providing classical accents to the gold-plated trigger and complementing the rich AA-grade satin-finish walnut stock featuring a Prince of Wales grip and Schnabel fore-end."
As for the barrels, they are 28-inch vented ones. The monobloc receiver is machined from a solid steel block and sports a color case-hardened finish, which the company says increases its durability.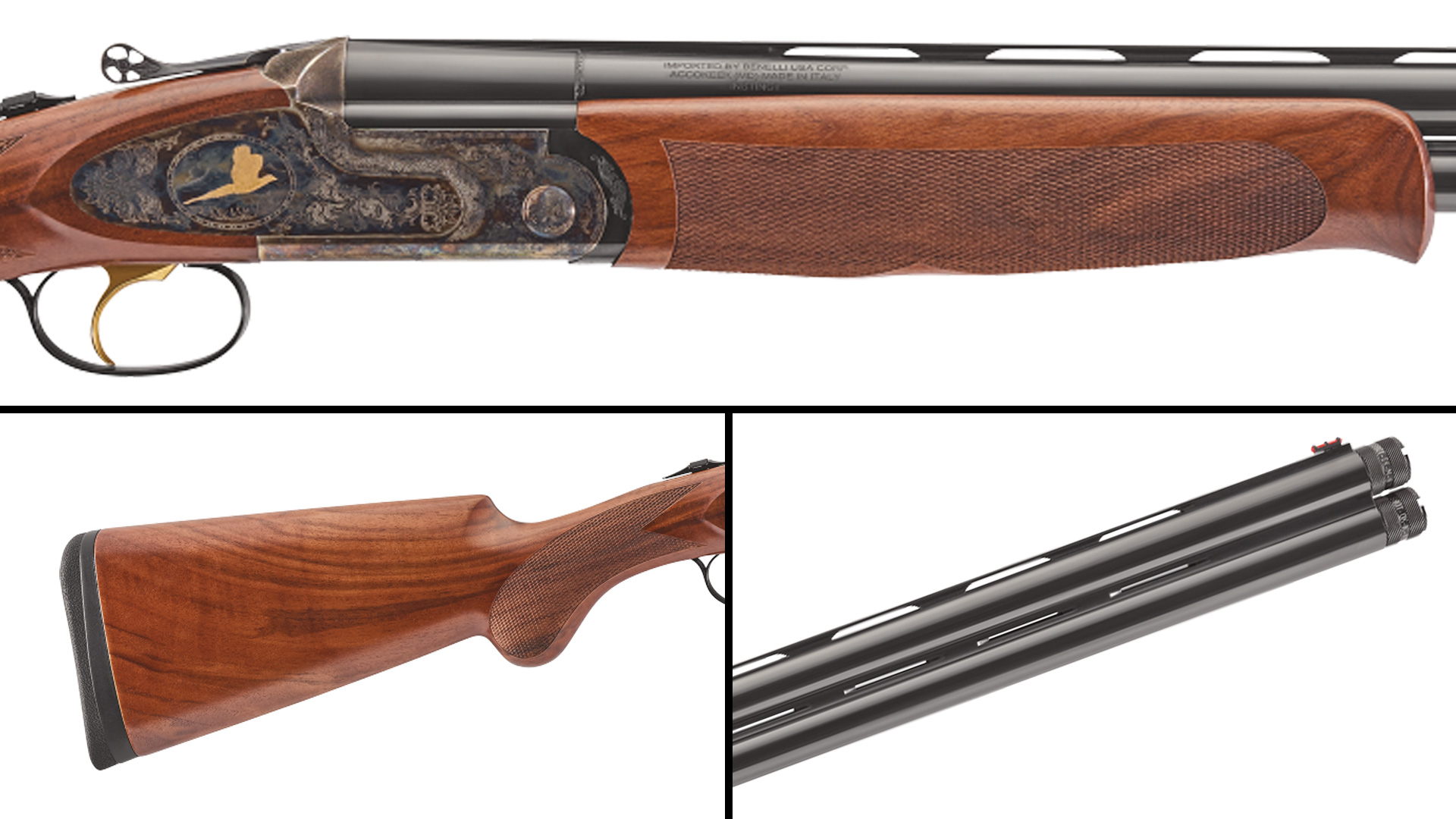 In addition, each Franchi Instinct Sideplate shotgun comes with a five-choke set (extended black: cylinder, improved cylinder, modified, improved modified and full), along with a custom-fitted hard case for easy transport.
Learn more at franchiusa.com.
---
Read more:
New: Champion FreedomBird Auto-Feed Trap Thrower