Seven years in the making, the Savage Arms Renegauge 12-gauge semi-automatic shotgun is a showcase for new patented designs and parts, which include a proprietary Dual Regulating Inline Valve (DRIV) gas system. The company said, "Hunters and shooters are going to be amazed with the fit, feel, function and versatility of this shotgun. And it's a platform we can and will build on—so look for more in the very near future." The MSRP for the Renegauge ranges from $1,449 to $1,549, depending on the model. Watch the video above.

At the heart of the Renegauge is the new DRIV gas system, which regulates the gas that cycles the shotgun's action. The DRIV gas system vents excess gas before driving the bolt for less felt recoil. Savage says that both low-brass target shells and Magnum hunting shells will cycle the action reliably. Plus, the stock is adjustable for length-of-pull, comb height, drop and cast. The fluted barrel sports a melonite finish, and all of the reciprocating components have a chrome plating.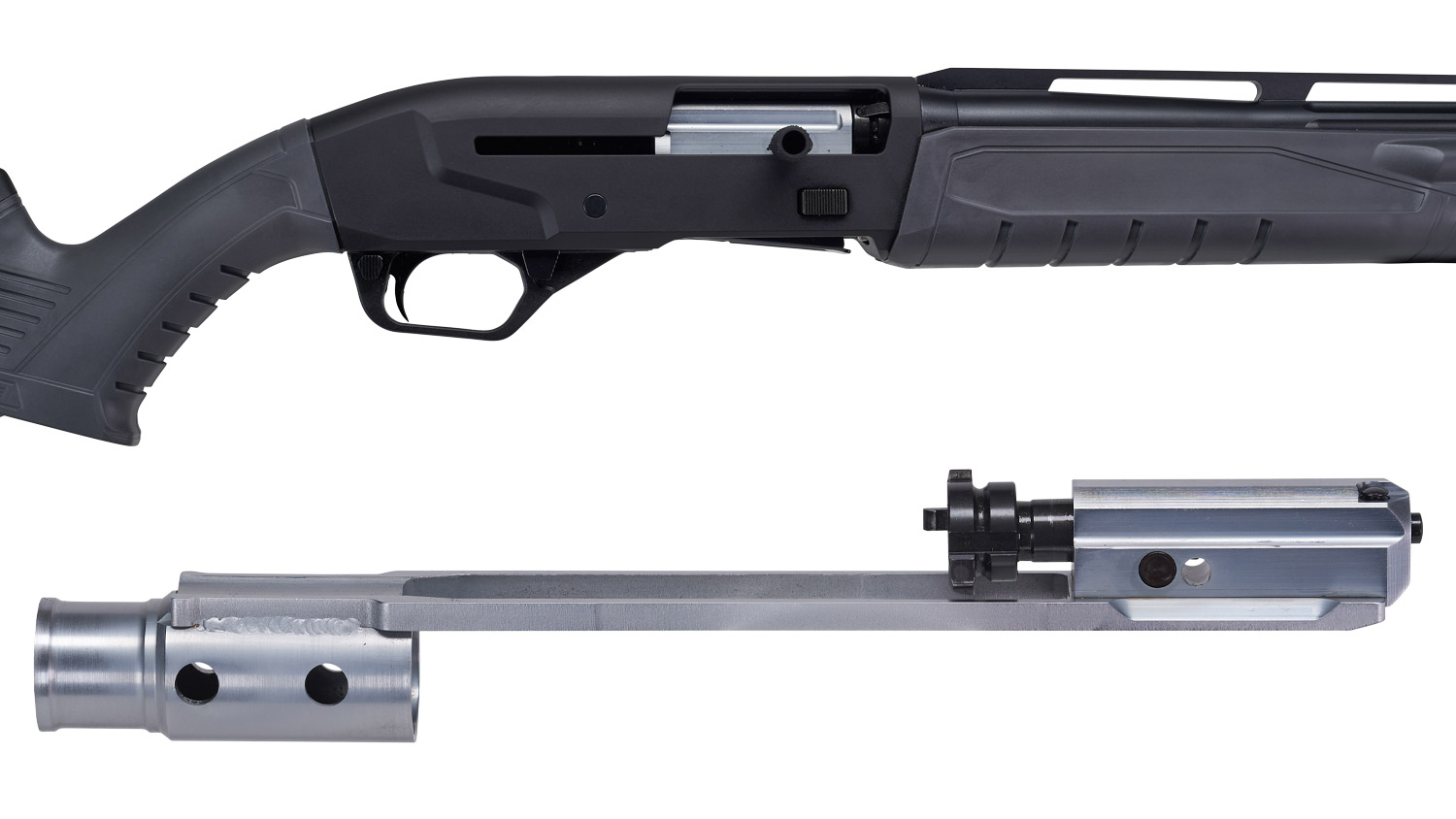 Here are first impressions of the Renegauge from editorial staff taken from across the NRA Publications network.
NRA Publications Editorial Director John Zent said, "[The] Renegauge is a new breed altogether. Chambered for now in 12-gauge, 3-inch only, it is designed to be a rugged, shoot-it-everyday workhorse, capable in diverse scenarios and requiring little maintenance. Company engineers spent more than seven years poring over every detail that makes a shotgun worthy—fit, function, handling characteristics, recoil management and styling."
And, NRA Family's Executive Editor Wendy LaFever said, "The Renegauge is different. Very different. My honest estimation of this 12-gauge shotgun's felt recoil is that it's about what I would expect from a semi-automatic rifle chambered in .223 Rem. when we loaded the Renegauge with light target loads. When we loaded it with flaming-hot waterfowl and turkey loads, the perceived recoil did indeed increase ... to about what I'd expect from a bolt-action .243 Win."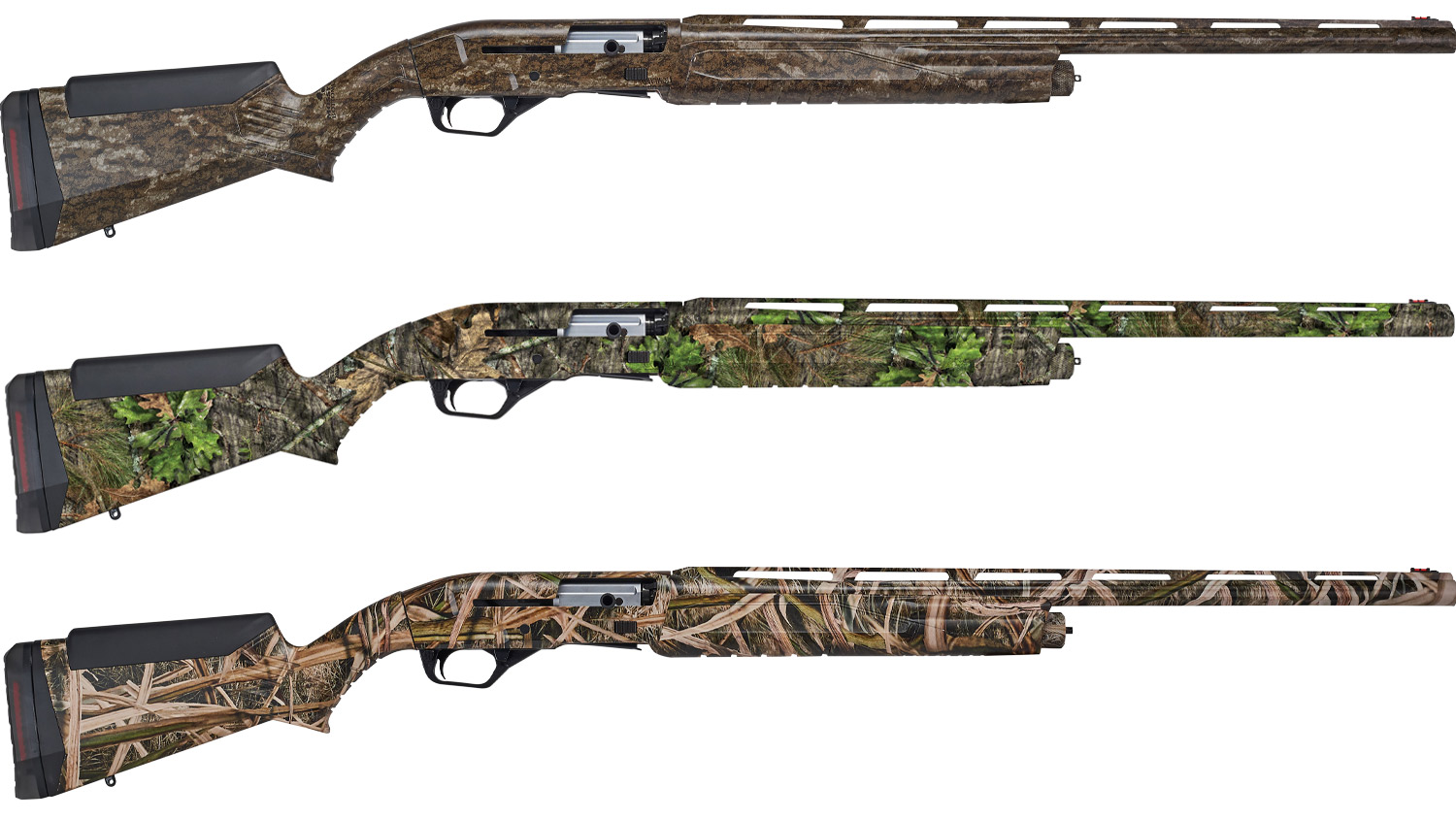 There are six SKUs in the Renegauge line are available at launch (all are 12-gauge models):
No. 57602—Black Synthetic, 28-inch barrel, $1,449
No. 57603—Black Synthetic, 26-inch barrel, $1,449
No. 57604—Waterfowl, Mossy Oak Shadow Grass Blades, 28-inch barrel, $1,549
No. 57605—Waterfowl, Mossy Oak Shadow Grass Blades, 26-inch barrel, $1,549
No. 57606—Turkey, Mossy Oak Bottomland, 24-inch barrel, $1,549
No. 57607—Turkey, Mossy Oak Obsession, 24-inch barrel, $1,549

Three flush mount choke tubes (Beretta/Benelli; IC, M, F) are included with purchase. A hard-sided carrying case is also part of the package. Learn more at SavageArms.com.
---
See more:
Review: Savage A22 FV-SR