Savage Arms recently announced the addition of 1911 Government Style Models to its handgun line-up.
Built for "tough use and unmatched accuracy," the new 1911 Government pistols come about a year after Savage introduced the Stance micro-compact 9 mm handgun.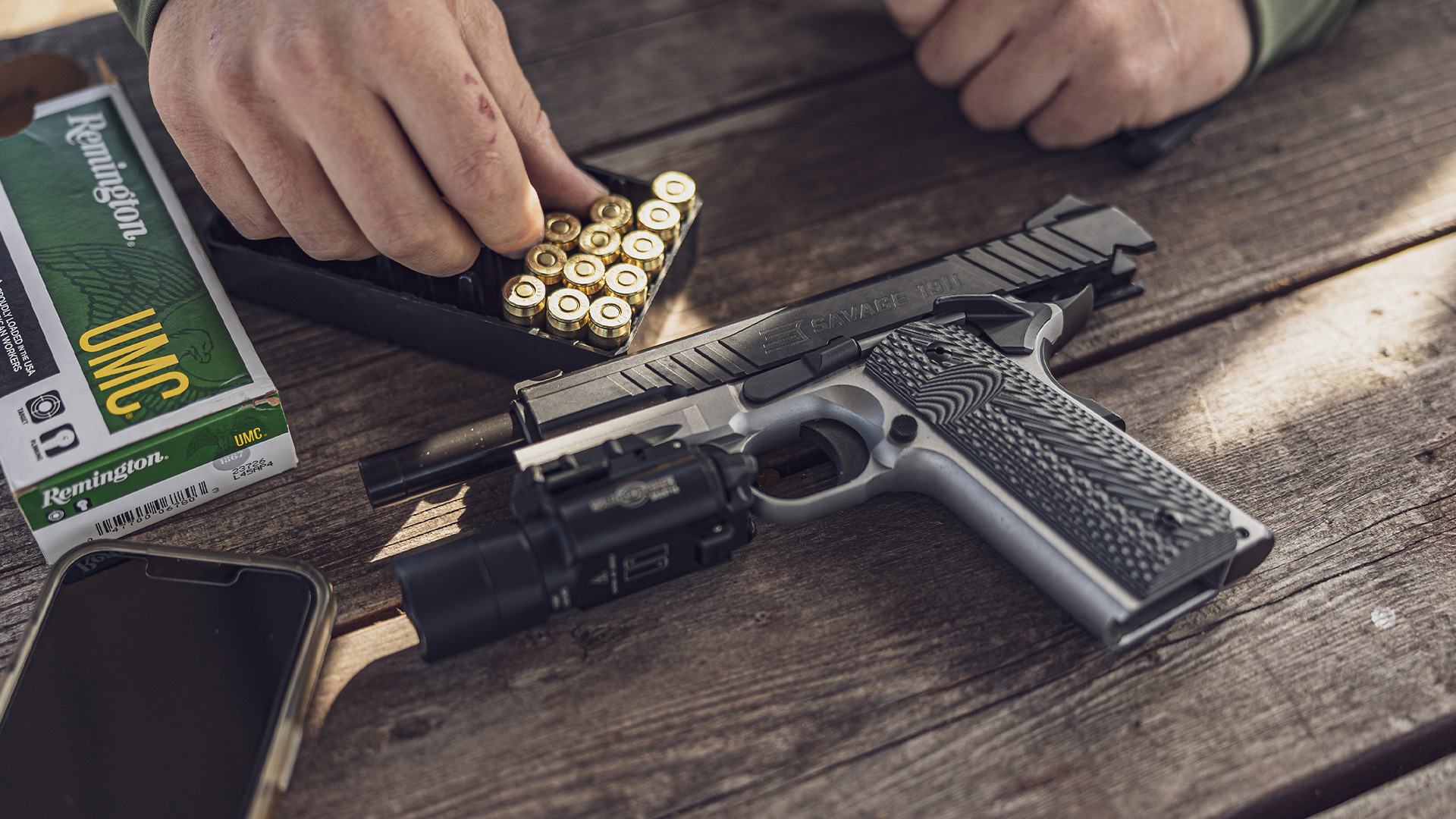 "We're extremely excited to introduce this iconic firearm bearing the Savage name," Savage Arms' Director of Marketing, Beth Shimanski, said about the new 1911 Government Models.
With a look that pays homage to the classic design, the Savage 1911 sports a five-inch barrel machined from billet with 11-degree target crown, dual recoil spring and machined sear and disconnector, nitride-coated titanium firing pin and ambidextrous slide lock safety.
Weighing in at a svelte two pounds, the Savage 1911 has a forged stainless-steel frame and slide and VZ G10 grips. In addition to stainless steel, black melonite and two-tone finishes are available.
As for sights, there is a Novak low-mount adjustable tritium bar rear sight and tritium mega dot glow dome yellow front sight (rail and two-tone versions).
Twelve models are available in 9 mm and .45 Auto. Price ranges from $1,350 to $1,500, depending on model. Go to savagearms.com to learn more.