New from Modular Driven Technologies (MDT) is the Unimount scope mounting system. The company is touting the Unimount as "A more rigid platform helping to ensure [that] you don't lose your zero." With the large amount of surface area for mounting an optic, PRS shooters and other precision rifle enthusiasts should take note.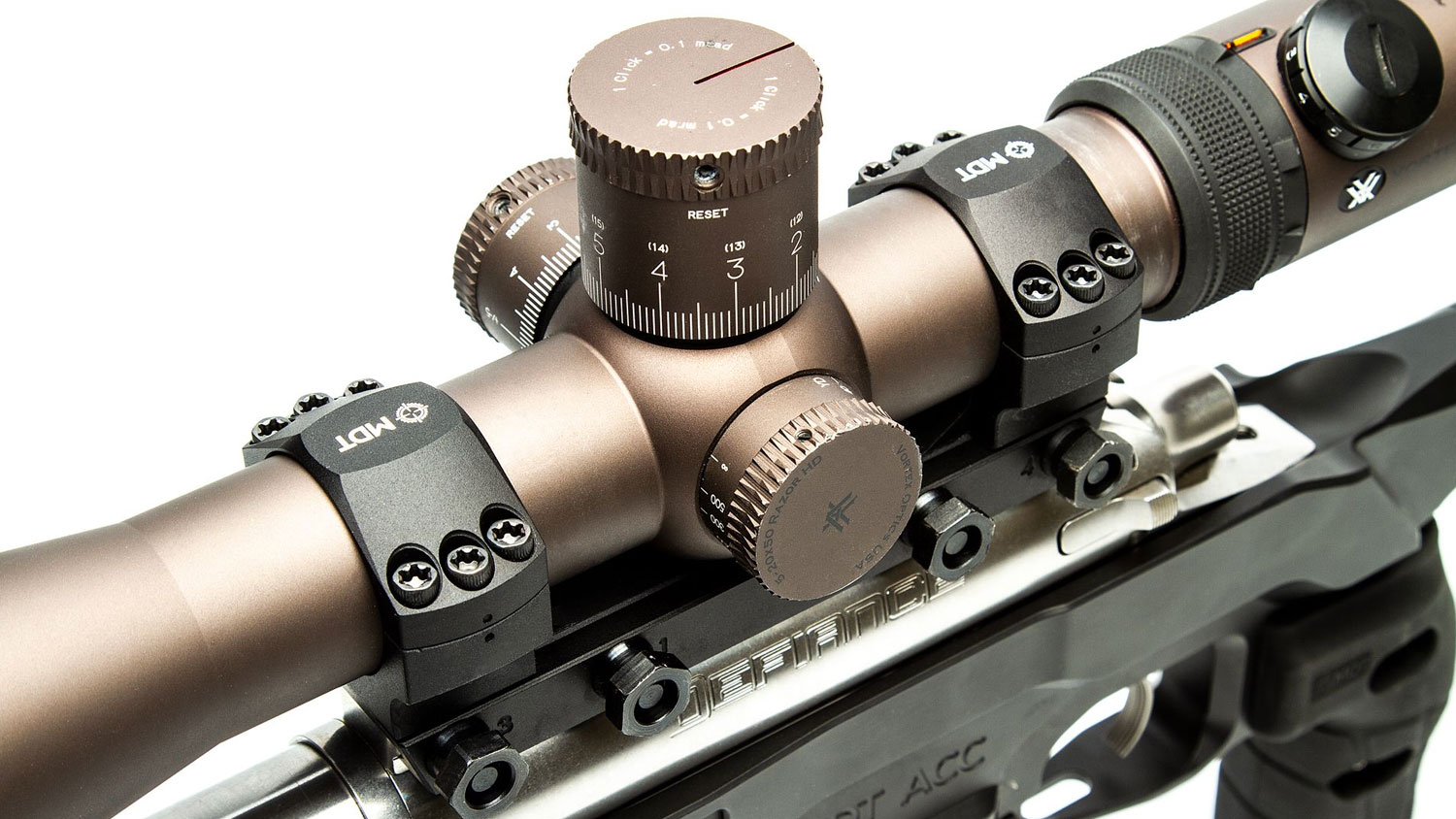 Made from 6061-T6 and 7075 aluminum, the MDT Unimount comes in two diameters: 34mm and 35mm. Both options are available in three different heights: 1.18, 1.34 and 1.50 inches (measured from top of rail to center of bore). Additionally, zero MOA cant is built into the mount for ambidextrous use. All six versions retail for $329.90.
The Unimount is machined on an automated seven-axis CNC machine. The bottom rail interface is machined at the same time as the scope clamp interface, keeping the rings square and parallel. MDT says, "All surfaces are CMM checked to 1.5 millionths of an inch precision."
A thick, single-piece clamp system and an integral recoil lug built into the underside provide strength under recoil. The Unimount is attached to a one-piece scope base via four cross bolts machined to interface with Picatinny lugs. The stepped base-to-cap interface allows the fasteners on one side to be tightened before making final scope alignment adjustments.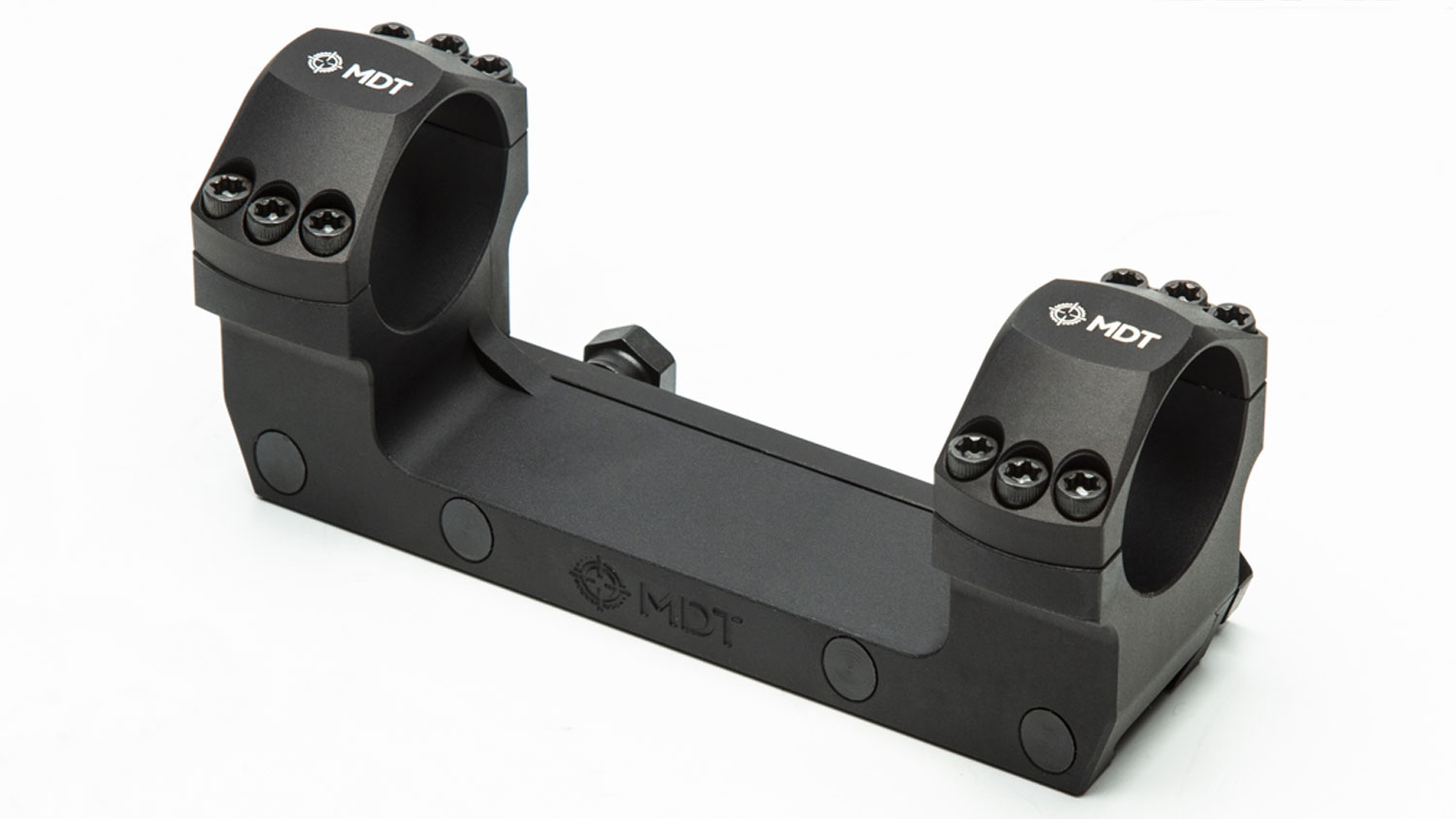 The weight, sans scope, is .68 pounds. Overall length is 5.484 inches, height is 2.215 inches and width is 1.829 inches.
Finally, the Unimount is designed and manufactured to STANAG 4694 specification. This means it sits tight to the top of the scope base rail and maintain a solid interface, even with out-of-spec rails.
Included in the box are 12 oversized #8-32 T25 fasteners for clamping the scope, T25 Alley key and four crossbolt nuts (½-inch socket head). Learn more at www.mdttac.com.
---
Related articles: