Precision Rifle Series fans should take note—for the first time in more than a decade, Colt has a bolt-action rifle in its lineup. Offered in 6.5 mm Creedmoor or .308 Win., each Colt CBX Precision Rifle is built with an optimized barrel length to pull as much velocity as possible out of the cartridge without sacrificing balance. Watch the video above with Shooting Illustrated's Executive Editor Jay Grazio on the range with the Colt CBX Precision bolt-action rifle.
The release of Colt's new CBX bolt-action precision rifle earlier this year was a special moment for the company, since there has not been a bolt-action rifle in its lineup for many years. Not only that, the CBX is a great PRS Production division rifle straight out of the box. Plus, the features that competitors will find helpful are also useful for other shooters.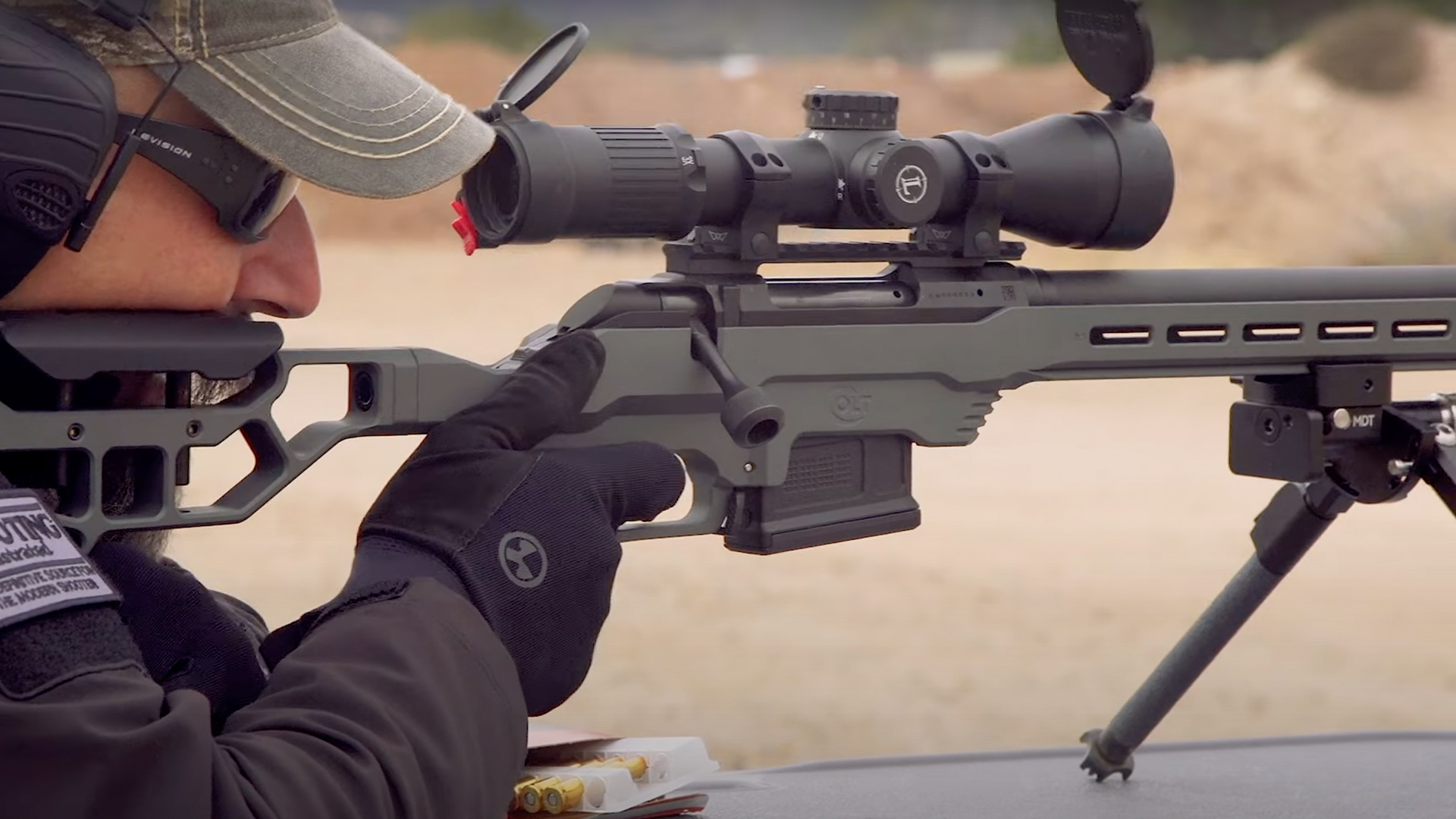 The Colt CBX Precision Rifle's action features a 60-degree bolt throw for a shortened stroke that is faster and easier to manipulate. The CBX rifle's bolt is a CZ-derived one, which Colt said was a key factor in bringing this new bolt-action rifle to market faster than developing a new bolt.
The receiver is drilled and tapped to accept standard short-action Remington 700 hardware, with a one-piece Picatinny rail included, making this rifle an optics-ready one straight from the box. Additionally, the aluminum chassis system features both MLOK and ARCA connectivity for mounting your bipod or tripod of choice. The bipod mounting system allows for quick adjustment on the fly.
The black nitride, button-rifled barrel has a threaded muzzle and thread protector. As for the trigger, it is user-adjustable from 2.5 to five pounds.
MSRP for the Colt CBX Precision bolt-action rifle is $1,899. One AICS-style five-round magazine is included. Go to colt.com.