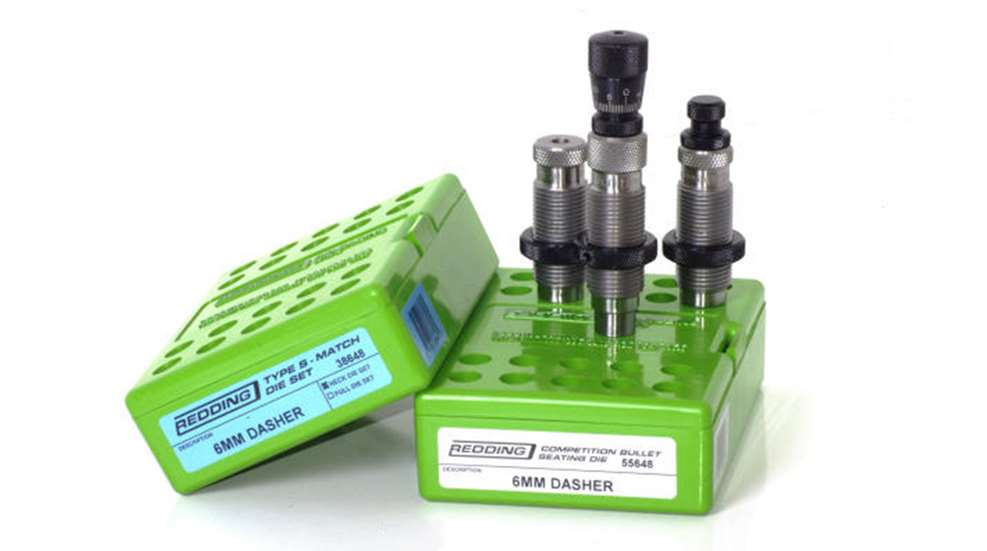 Redding Reloading Equipment will now be offering the Competition Seating Die in 6mm Dasher. The popularity of 6mm Dasher for benchrest competition has grown over the years, and Redding has supported this trend with dies from their custom series. The 6mm Dasher joins other long range precision cartridges as a regular catalog item in Type–S Bushing Die sets, with a Competition Seating Die also offered ($173, midsouthshooterssupply.com). 

The Type–S die sets use an interchangeable bushing for the neck sizing portion. Two packages are available: a full length, two-die set, or a neck sizing three-die set which also includes a body die. These may be paired with a standard seating die or now in a Type-S Match configuration with the new Competition Seating Die. And, all of these dies are available individually—previous owners may upgrade to the Competition Seating Die without purchasing a new die set.

Additionally, the Engineering Group at Redding can produce dies for nearly any caliber and firearm which can be made with a 7/8 x 14 TPI die body. The only requirements for a price quote are a chamber reamer drawing, or five fired cases from the firearm in question. Prices are quoted on an individual basis depending upon the complexity of the chambering and the need for custom tooling. Email [email protected].

Please visit www.redding-reloading.com for more information.