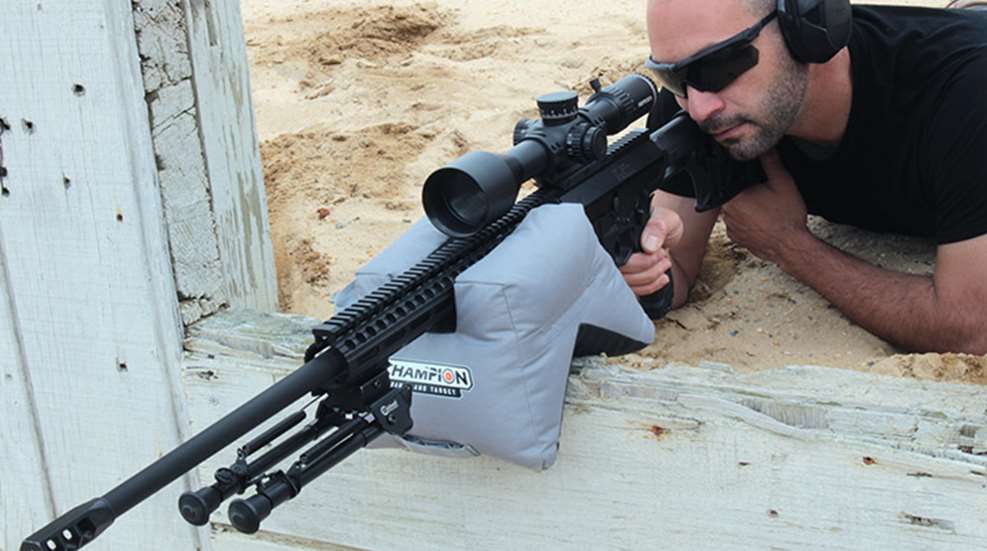 "What are you shooting?" This question comes up dozens of times at the range each day. While the recipient may be more inclined to answer with their rifle's make and model, we all know the person is really asking about the cartridge. There is presumably no group of shooters that this applies more to than Precision Rifle Series (PRS) competitors. The debate rages on over which cartridge is best suited for long-range engagements, particularly when multiple targets and awkward shooting positions are involved. So much so that the PRS website surveyed shooters and compiled a list of the most popular rifle cartridges.
Here are the top five PRS cartridge choices, as well as my thoughts on each. They are listed in order of popularity.
1. 6.5 Creedmoor
No surprise here. Despite a rather slow start, this cartridge has exploded in recent years. At the time of this writing, 286 PRS shooters have reported the 6.5 Creedmoor as their match cartridge of choice. And with good reason—this round is efficient, ballistically sound and widely available.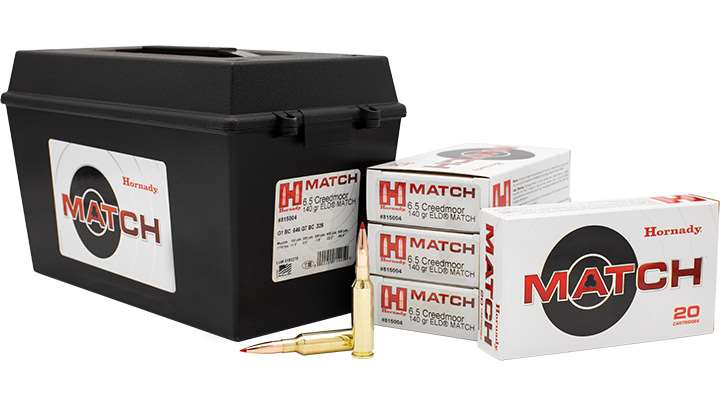 If you asked me five years ago if you should buy a rifle chambered in 6.5 Creedmoor or .308 Win., the recommendation would have been .308 Win., hands down. The reasoning was both can be equally accurate and relatively wind resistant inside of 500 yards, but five years ago the tiebreaker was ammunition availability. Of course, this is no longer true and now many stores have more options in 6.5 Creedmoor than for .308 Win. Sure, there's military surplus available in .308 Win., but those people seeking precision aren't interested in inexpensive "machine gun" ammunition. The M118 rounds are as costly as nearly any other commercial offering. It seems that 6.5 Creedmoor is the most popular cartridge in long-range competition because it's the most popular cartridge in long-range shooting—period.
2. 6mm Dasher
Flat shooting and stupid accurate, 6mm bullets are great as long as you get 'em moving fast enough. In the PRS shooter survey, 182 shooters reported 6mm Dasher as their cartridge of choice. The 6mm Dasher came to be as a means of getting more velocity out of the 6mm BR cartridge. Making the cases involves little more than chambering a 6mm BR into a 6mm Dasher firearm and letting nature take its course. It sounds a little scary if you ask me, but it is indeed safe.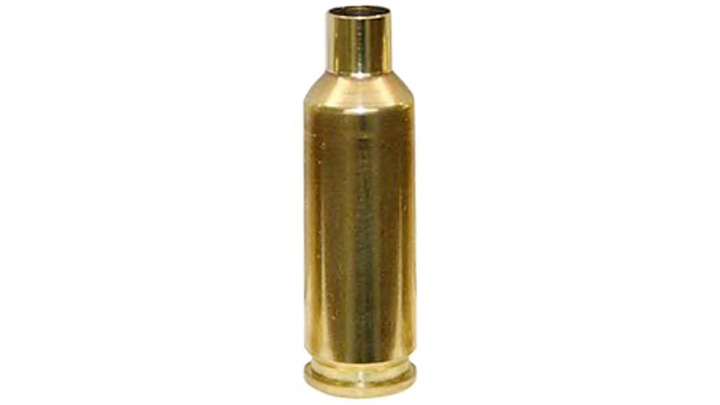 During the firing process, the case body elongates and the shoulder angle sharpens allowing for increased powder capacity and more consistent alignment with the lands. This hops up velocity and flattens its trajectory.
3. 6mm Creedmoor
"What he just said" is probably the easiest way to understand why the 6mm Creedmoor cartridge makes number three on the list with 162 shooters claiming that this is the secret to their success. Basically, take the uber-popular 6.5 Creedmoor and neck it down to take the faster and flatter shooting 6mm bullets and you have the 6mm Creedmoor.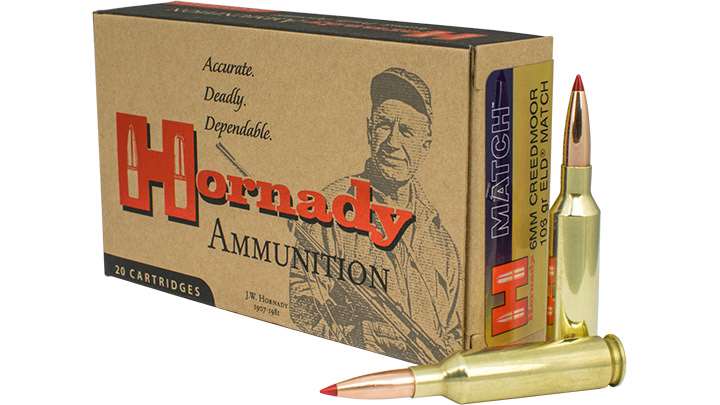 The flatter the trajectory, the less perfect your range estimation needs to be. The availability of match-grade commercial ammunition made it an instant success for shooters who didn't reload. This meant those with undeveloped range estimation skills could get into the game and score very well on unknown distance targets. Plus, firearms manufacturers like Savage offer rifles chambered in this cartridge that meet the requirements for PRS Production class, making it effortless to compete with this laser beam of a cartridge.
4. 6mm BR
Sure, we can do all kinds of things to increase the accuracy and effectiveness of the 6mm BR, but some argue that back in 1978 perfection was achieved. As the granddaddy to several modern long-range cartridges, 6mm BR finds itself squarely at number four in the rankings with 61 shooters choosing it.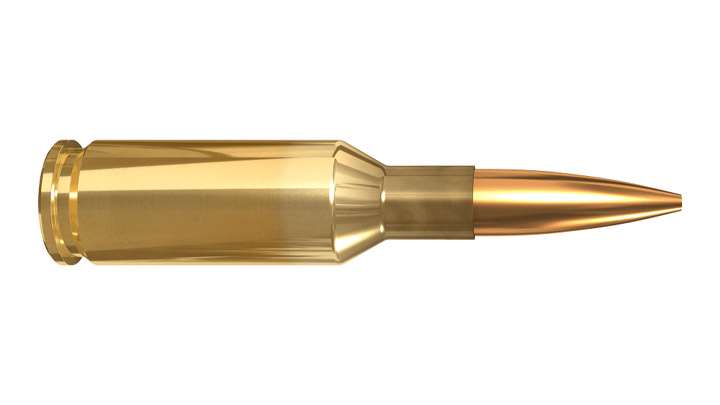 The argument for its relevance stems around prolonged barrel life. While the sky is the limit on projectile velocity, that speed does a number on your bore and you will have at least one barrel job in your future. The 6mm BR does a good job of balancing velocity with barrel life and is made from components that are easy to find. There are even a few factory ammunition offerings available.
5. 6XC
It's pretty hard to argue with champion shooter David Tubb on accuracy. Between his NRA High Power and Long-Range championship titles, it's evident that he knows a thing or two about putting lead on target. His 6XC cartridge is touted as one of the easiest to tune 6mm cartridges and offers better barrel life than the 6mm Creedmoor. In terms of velocity, think of it as somewhere in between 6mm Dasher and 6mm Creedmoor. Of course, each shooter's individual recipe will affect that relationship.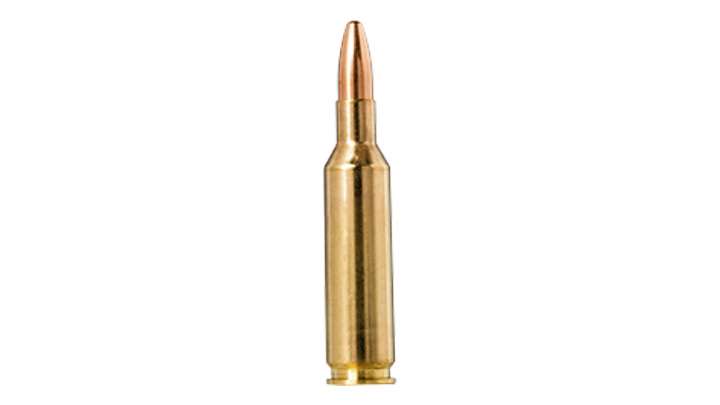 This round likely found its way on the list as the design of such a high-level competitive shooter, with 56 shooters reporting using 6XC in the survey.
Conclusion
As in the past, popular cartridges should continue to edge out competitors that don't have a big following. For years, 6.5 Creedmoor has been my go-to, but that's largely because it was frequently recommended to me in the past. Something that surprised me was that .308 Win. found itself just off of the list at number six. The most accurate rifle that I own is chambered in this classic multi-purpose round. How can a 68-year-old design outperform far more modern cartridges?
The answer is simple—because I shoot it the most. (Note: Fellow Shooting Sports USA author Jim Shults came to the same conclusion about the .308 Win. in this article—Ed.)
---
See more:
Top 5 Precision Rifle Series Long-Range Scopes