MasterPiece Arms was recently ranked the number one chassis/stock system used by Precision Rifle Series (PRS) competitors according to the 2017 PRS Season Finale Gear Survey. Additionally, MasterPiece was ranked the top scope mount, third for muzzle brakes, fifth in data boards and eighth place for barrels in the same survey. The survey totals were compiled at the PRS Season Finale held last December in Camargo, OK.

The results show the most popular equipment used by top shooters during the 2017 PRS season.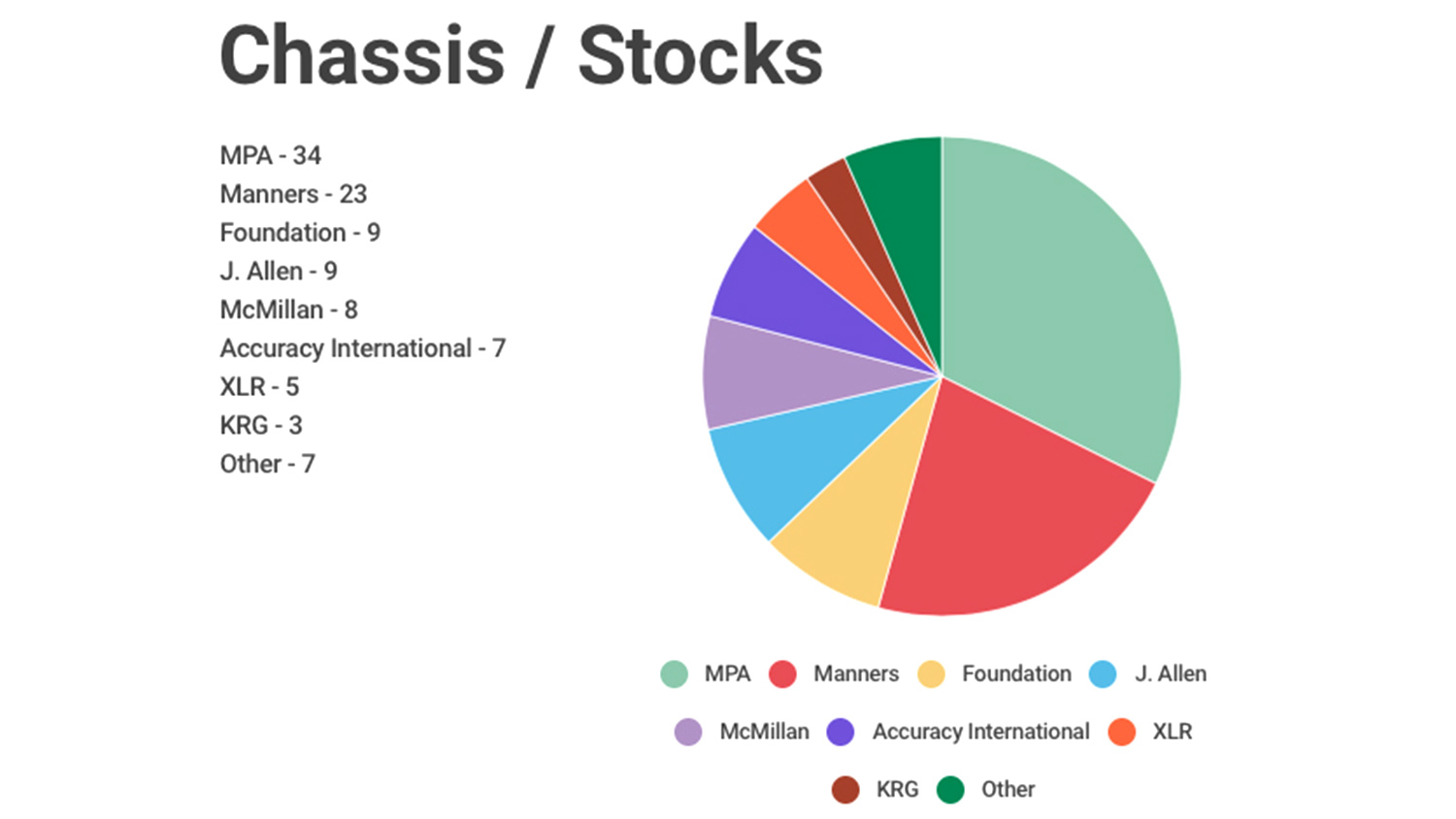 Aaron Hipp, a PRS competitor since 2014, tied for sixth place at the 2017 PRS Finale—finishing twelfth overall for the 2017 season out of 500-plus shooters. Hipp currently uses the MasterPiece BA Competition Chassis for all his PRS matches. He also uses these accessories: Magnetospeed Chronograph Adapter, Rapid Adjustable Technology System, Barricade Block and EVG Grip. Hipp has used the system competitively since 2017. He noticed that his performance at matches improved consistently and quickly once he started using MPA products at his matches.

"I use MPA products because they are designed with precision shooter needs first and foremost," said Hipps. "The MPA Chassis is the most reliable, stable and flexible platform I have used. This directly translates in my ability to put rounds on target accurately and quickly at extended ranges in any situation I may encounter, from insanely complex stage design to hunting situations, or even to those days when the weather makes you wish you would have stayed in bed."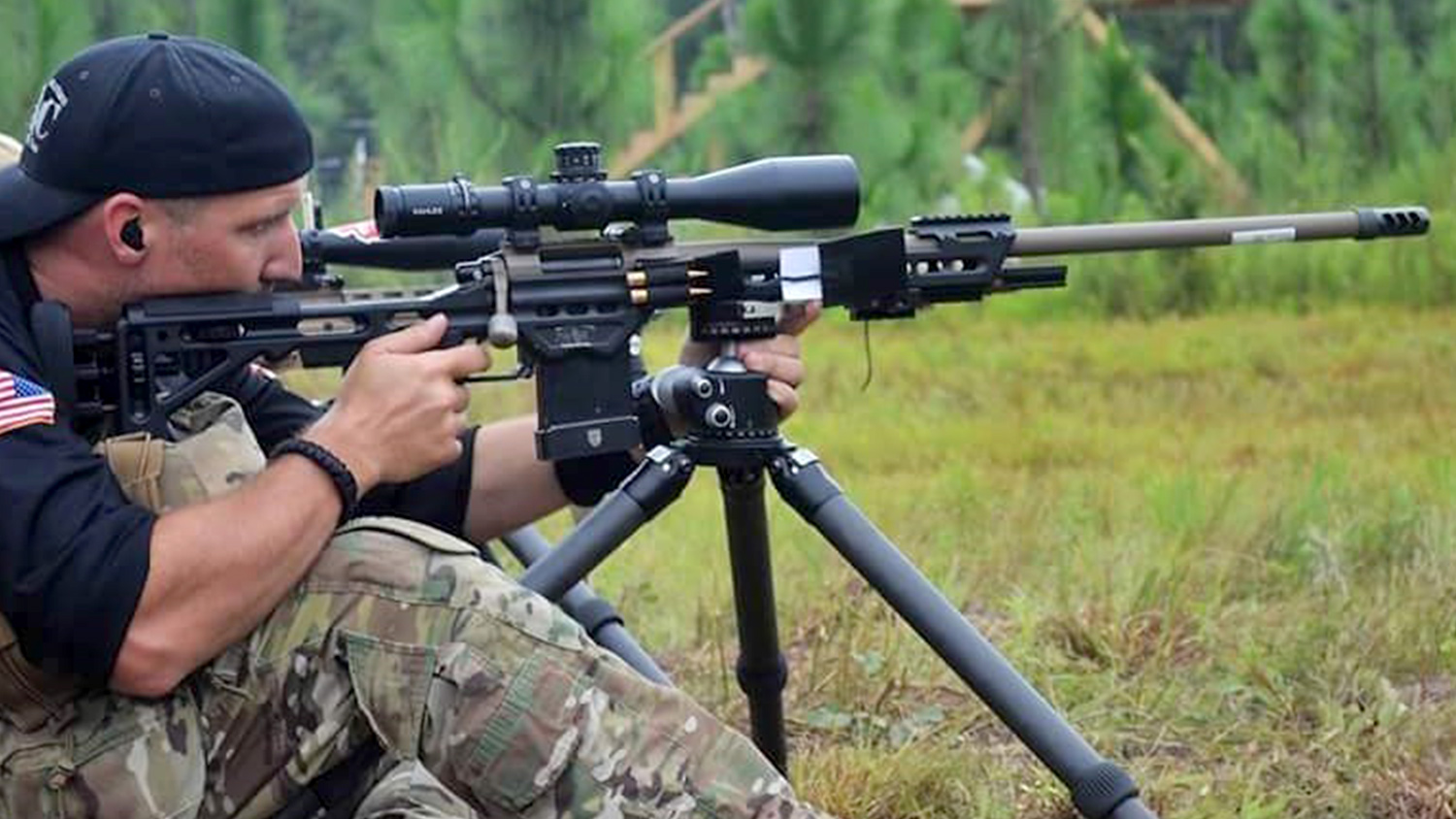 The MPA BA Competition Chassis ($940–$1,090) includes all the standards features of the original version, but adds special enhancements designed to give shooters a competitive advantage for long range tactical rifle matches. There are additional hole locations on the fore end for locating the rotating barricade stop—which locks the rifle in place when shooting on a variety of barricade designed stages. The Trinity Rail System is used to attach a bipod to the chassis much closer to the magwell when shooting off oil drums or similar props to provide a solid setup. This rail is designed to be added and removed based on the needs of the stage the competitor is shooting. The "Ryan Castle" magwell cut (not available for Tikka Inlets) is a modified magazine well that allows side loading of a magazine into the chassis. MPA has also eliminated the monopod system to reduce weight, while providing a bag rider attachment for better rear bag recoil management.

"It's a great honor to be named the most used chassis/stock system among the top PRS competitors in the country," said MPA president, Phil Cashin. "Not only are we manufacturers of these fine systems, but we are users of them as well, competing alongside other shooters using the systems we've built. We look forward to developing more products with the long range precision shooter in mind."

PRS has steadily grown in reach over the past decade. Last year, the series hosted around three dozen two-day bolt-action and gas gun matches all over the United States. This year, PRS will be hosting an unprecedented 43 bolt-action matches and eight gas gun matches, along with several regional one-day Club Series matches—making 2018 a big year for the sport.