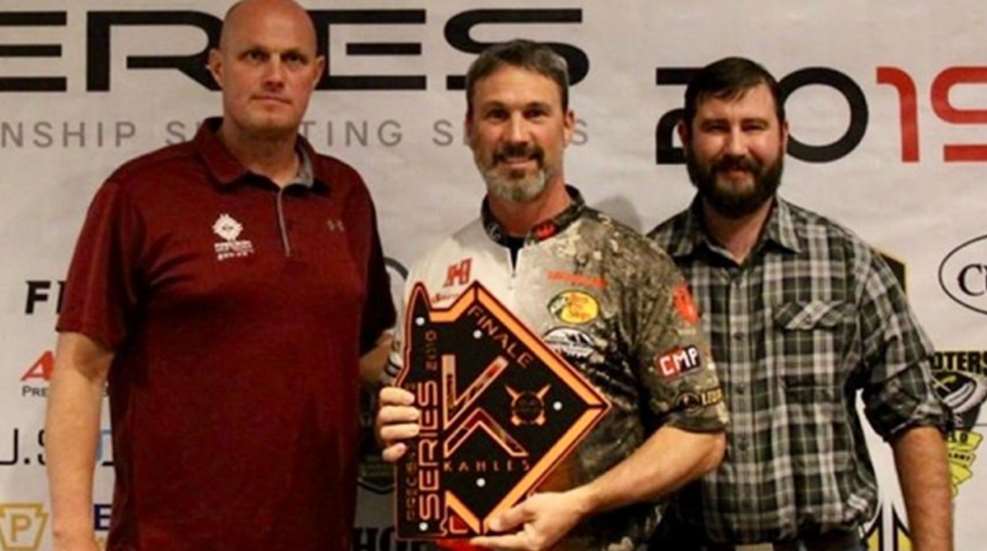 Capping off a season of domination, pro shooter Doug Koenig ended the Precision Rifle Series 2019 season with a victory in Production Class at the Pro Series Finale. The match, presented by optics company and PRS sponsor Kahles, was held at the K&M Shooting Complex in Finger, TN, in November.
Not only did he win Production at the Finale in Tennessee last month, Koenig's score of 155 and time of 62.33 netted him the 2019 PRS Production Championship for the entire season. His score was also good for 31st in the overall field including Open Class shooters. The Finale's 20 stages featured targets at multiple ranges and shooters faced over 50 different firing positions. The course of fire was designed to test skills drawn from across law enforcement, military and practical marksman shooting disciplines.
"After shooting in the Precision Rifle Series all year I was able to qualify and get the invite to the Precision Rifle Series finale at the K&M Precision Rifle Training Shooting Complex in Finger, TN. It was a difficult and challenging match that spanned over two days, but I had a ton of fun!" said Koenig. "A huge thanks to all the match directors and to everyone the whole year who put together all these great matches that ultimately led to us shooters having the privilege to compete at the finale in Tennessee."
Koenig, well known for his action pistol prowess, is an 18-time NRA Bianchi Cup Champion, as well as the 2016 NRA World Shooting Champion. After joining Team Ruger in 2018 and becoming the new team captain, he has devoted more time to precision rifle shooting. This year, he racked up a slew Production wins on the PRS competition circuit, so it's no big surprise he took the top spot at the Series Finale.
PRS Production rules dictate that a shooter's combined rifle and optic MSRP cannot exceed $4,000. And there's more—the rifle and scope must be individually valued $2,000 or less. Competitors in Open Class have no restrictions.
For his gear, Koenig was using a Ruger Precision Rifle chambered in 6mm Creedmoor, Leupold VX-3i LRP 6.5-20x50mm optic and Hornady A-Tip bullets.
"Events on the PRS circuit present an incredible challenge, both for the shooter and the rig he's running," said Koenig. "The performance I got out of my VX-3i LRP and Ruger Precision Rifle this year was amazing, and a true testament to the relentless, match-grade performance that they're both capable of right out of the box."
We can certainly expect to see more expert-level shooting from Koenig at both PRS and action pistol matches in 2020. Check back with SSUSA often for the latest updates. To receive the most up-to-date news in your inbox, subscribe to the Insider newsletter.